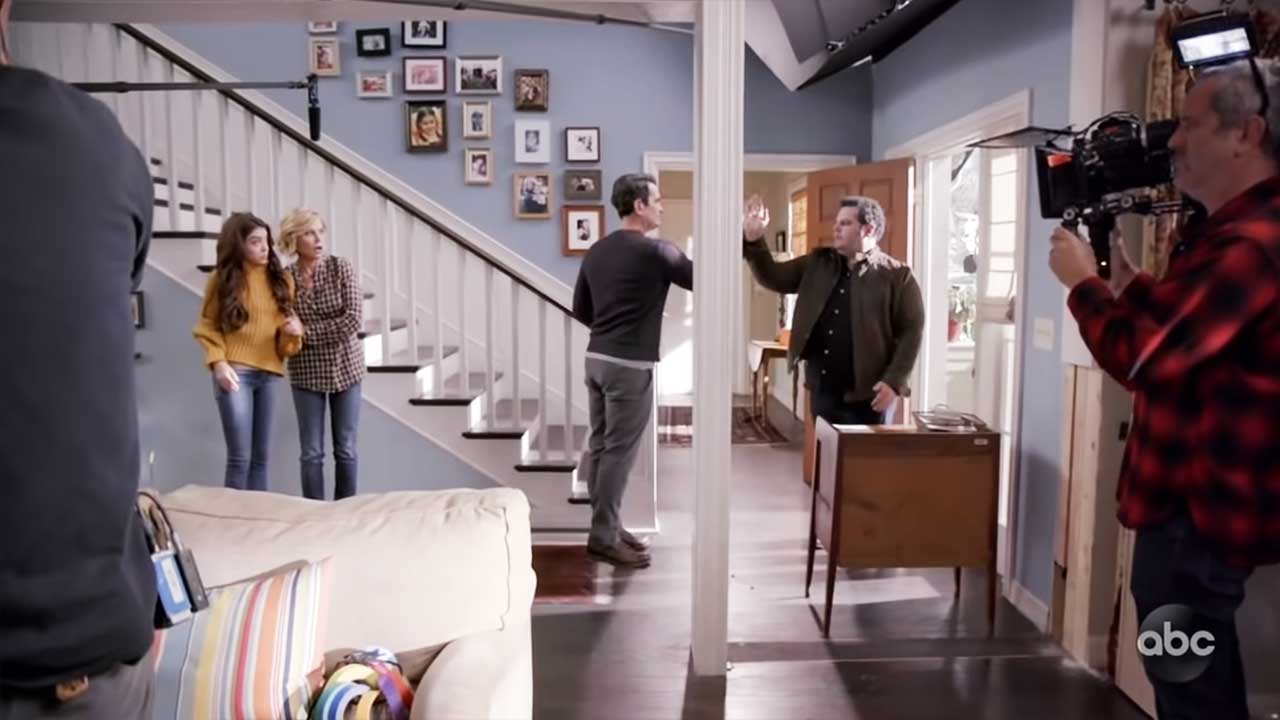 "Modern Family" – die einen lieben die Comedy-Serie, die anderen hassen sie. Was unrüttelbar feststeht, ist ihr Erfolg. Über elf Staffeln und 250 Folgen hinweg hat die US-Serie die Massen weltweit seit 2009 begeistern können. Im April diesen Jahres war dann Schluss mit lustig. Am 8. April lief aber nicht nur das Serienfinale in Form einer Doppelfolge (S11E17+18), nein, danach gab es noch ein besonderes Schmankerl für die Fans der Serie. Eine Behind-the-Scenes-Dokumentation, die Einblicke in die Produktion der in den USA bei ABC gelaufenen Fernsehserie schenkt – und jetzt in kompletter Länge online zu sehen ist. Viel Spaß mit den 42 Minuten "A Modern Farewell"!
"Exclusive interviews and reflections with the cast and crew on the show's origin story and unprecedented success, and revisit many of the hilarious, warm and sometimes twisted moments of this modern family on 'A Modern Farewell'."
Wer nach Ablauf der Serie eine Alternative sucht, kann sich unseren Sammelbeitrag dazu anschauen. Im "Modern Family"-Archiv des Blogs finden sich zudem noch viele weitere Inhalte rund um die Kult-Comedy. Jüngst hatten wir ja bspw. die Weihnachtsfolgen der Serie im sAWEntskalender, 2015 gab es viele alberne Fakten zu "Modern Family".