Im sAWEntskalender 2015 präsentieren wir euch bis 24. Dezember jeden Tag die seriesly AWESOMEN Fakten zu euren und unseren Lieblingsserien. Und fordern euch im
großen sAWEntskalender-Gewinnspiel
heraus –
gestern auch mit dem ersten Tipp!
Wir hatten ja eingangs gesagt, dass jeden Tag mindestens ein Zeichen versteckt sei. Das finale Zitat wird aber genau 24 Buchstaben haben. Bedeutet: Jeden Tag ist ein Zeichen versteckt und ihr wisst stets, wie viele Buchstaben noch fehlen. Viel Spaß beim Lesen, Knobeln und Gewinnen!
Modern Family – für mich eine der Shows der Sparte Comedy, die den Dreh wirklich raus haben. Aktuelle Themen mit aktuellen Charakteren und ihren alltäglich aktuellen Problemen. Zudem einen talentierten Cast: Ich sage nur Rico Rodriguez in seiner Rolle als Manuel Alberto Javier Alejandro Delgado – besser bekannt als Manny! Von mir aus darf die Serie ruhig bis in die 20. Staffel gehen.
Einer für alle, alle für einen
Seit der ersten Staffel existiert zwischen allen Schauspielern der Show ein gewisser Pakt, der besagt, dass sich jeder Einzelne von ihnen bei Auszeichnungen immer nur als Nebendarsteller einreicht und nie in der Hauptkategorie.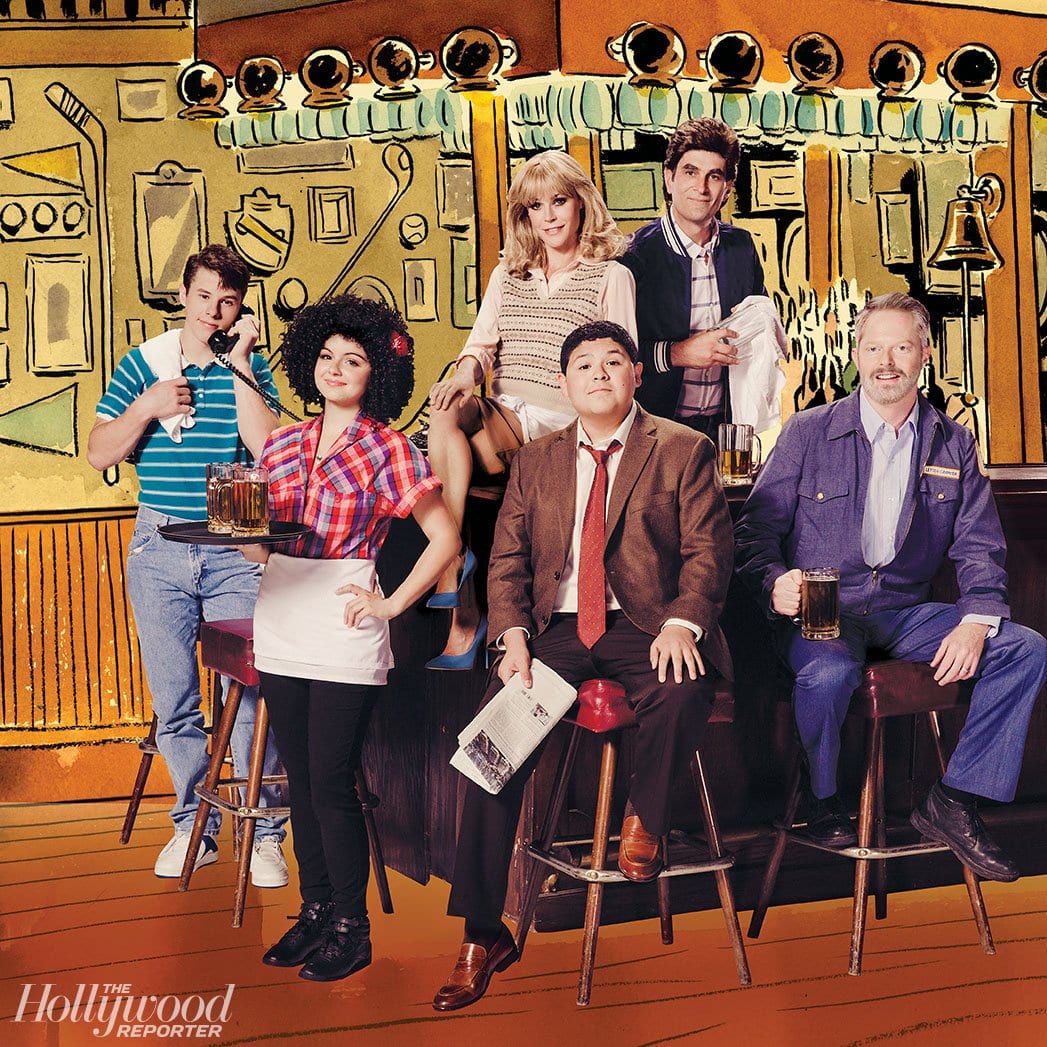 Foto: Ramona Rosales | Illustrationen: Zohar Lazar © The Hollywood Reporter
Nur gegen Bezahlung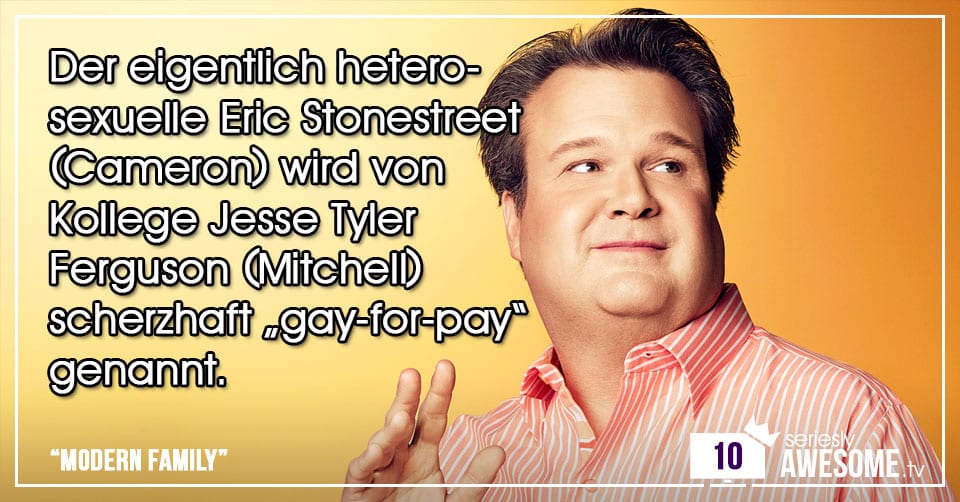 Stonestreet ist ein Unterstützer der Gemeinschaft der LGBT (Lesbian, Gay, Bisexual, Transgender). Schauspielkollege Ferguson musste sich dagegen dreimal über viele Jahre hinweg gegenüber seinem Vater outen bis ihm dieser tatsächlich geglaubt hat. Diese Geschichte fanden die Drehbuchschreiber so witzig, dass sie sie in Mitchells Hintergrund einbauen ließen. Hiervon stammt auch Jays andauernde Vergesslichkeit, dass sein Sohn eigentlich schwul ist.
Der Fuchs ist schlau und stellt sich dumm …
Lukes Darsteller, Nolan Gould, ist im wahren Leben mit einem IQ von 150 auch – seit seinem vierten Lebensjahr – Mitglied der Hochbegabtenvereinigung "Mensa International". Obwohl er im im selben Jahr geboren ist wie Ariel Winter (Alex), nämlich 1998, ist er ihr schulisch zwei Klassen voraus.
Modern Family S02E20 - Luke and Phil shake heads with paint can
Él no habla Español
Ed O'Neill ist Sofía Vergara, wie auch wahrscheinlich vielen von uns, aus "Eine schrecklich nette Familie" bekannt. Allerdings lief die Serie damals in Kolumbien mit spanischer Synchronisation, die anscheinend so authentisch war, dass Sofía annahm, Ed spräche wirklich Spanisch – bis zu dem Moment, als sie sich zum ersten Mal persönlich trafen.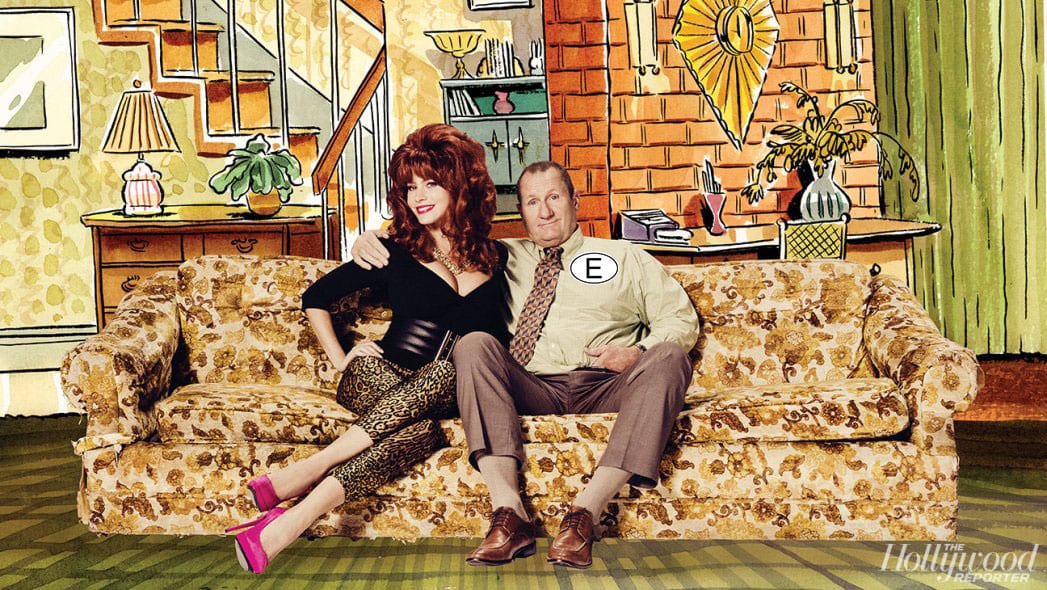 Foto: Ramona Rosales | Illustrationen: Zohar Lazar © The Hollywood Reporter | minimal bearbeitet von: sAWE.tv

Ihr wollt mehr? Ihr kriegt mehr! Unser sAWEntskalender ist auch morgen wieder mit Wissen gefüllt.

-->