Die Musik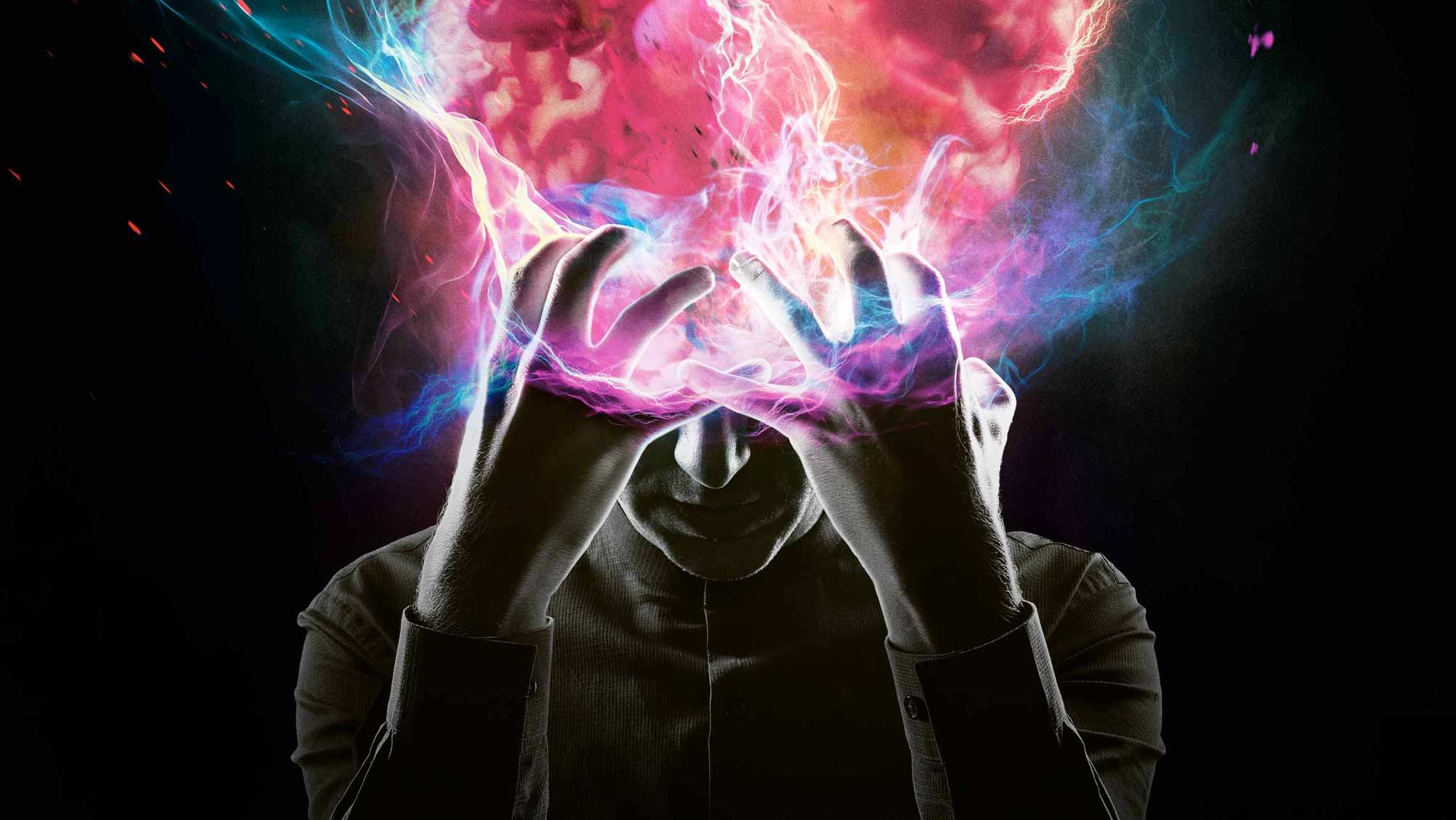 Wer LEGION kennt, der weiß, dass Serienschöpfer Noah Hawley mit verschiedenen Reizen spielt: Es ist eine verworrene Geschichte, mit jeder Menge optischen Reizen, dazu kommt ein absolut passender Score – der von Jeff Russo. Das Score-Album beginnt nicht mit dem Main Theme (das startet irgendwann in der Mitte des Albums, ist aber auch nicht so richtig spektakulär), sondern mit einem ganz ruhigen Stück, "Young David", das mit zurückhaltenden Melodien und Klängen spielt. Hier und da fühlt man sich an synthetische Science-Fiction Scores erinnern, an "Moon" zum Beispiel von Clint Manssell. Weiter geht's mit dem 45-Sekünder "David in Clockworks", was von einer spährischen Frauenstimme und Schlaginstrumenten dominiert wird. Der Track geht über in "174 Hours", der die bisher eher ruhige, optimistische Phase im Laufe des knapp neunminütigen Tracks in eine eher bedrohliche, düstere Stimmung überführt – für mich das erste Highlight des Scores. Russo produziert das über verschiedene sphärische Klangebenen, ehe nach vier Minuten ein absoluter Bruch erfolgt und wir uns plötzlich in einer Art Rock-Song aus den 70er Jahren befinden, ganz klassisch mit orchestralem Synthesizer und Schlagzeug. Über eine Streicherlandschaft baut Jeff Russo eine ganz andere Atmosphäre auf, mit dem Stakkato-Einsatz der Streicher wird's dann nach und nach schon fast bombastisch Prog-Rock-artig. Immer mehr Instrumente und Drive kommt hinzu, bis wir im Finale dann wieder auf einer ganz ruhigen Ebene landen und den Instrumenten schließlich buchstäblich der Saft abgedreht wird. Starker Track!
Weitere Anspieltipps sind:
– "Run" – ein sehr dramatisch gestalteter Einminüter, der auf jede Menge Elektronik und Streicher setzt.
– "David" – wieder ein zweigeteilter Track, der hier zum Start wieder stark nach "Moon" oder auch nach Cliff Martinez' "The Knick" klingt, ehe es in ruhigere Bereiche geht, die dann und wann von dem wabernden Elektronikklang der Startsequenz eingeholt werden.
– "The Shift and Cascade" – eine der Überraschungen auf dem Album. Hier bekommen wir feine Kammermusik geboten, mit Soloeinsätzen von Streichern, irgendwo hört man auch eine Glocke im Hintergrund – alles zusammen schön gemacht.
– "David & Syd" – ist ein ruhiges, romantisches Stück, das von Klaiver und Cello getragen wird.
– "Choir and Crickets" – sicher eines der prägnantesten Stücke des Albums und der Serie – es kommt in der Szene vor, in der Syd ein Kopfhörer aufgesetzt wird und sie eben dies zu hören bekommt – Chor und Grillen. Tolle Idee, wie ich finde, glücklicherweise ist der Track aufs Album genommen worden.
– "Tea and memory" – auch nochmal ein ruhiges Stück, was sehr schön mit verschiedenen Streichern instrumentiert ist.
– "David Redux" erinnert dann an den Track "174 Hours", genauer gesagt an den zweiten, prog-rock-artigen Teil. Hatte in der Serie eine ziemlich starke Wirkung, wie ich fand, um kommt auch hier abseits der Serie gut an. Dem folgt "Darkness (Full Suite)" musikalisch wie wirkungstechnisch – zum Ausklang des Albums ein tolles Stück, das mit "David Redux" und "174 Hours" eine tolle Einheit darstellt.
Gerade die Arbeit an den Themes, zum Beispiel für die Figur David, hat Jeff Russo besonderen Spaß gemacht:
"Writing the themes for this was great, I got to merge a lot of the orchestral with the synthetic. That was a lot of fun for me. I did something in Episode 8 that hasn't really been done in television. Without giving it away, the whole show begins with an instrument that you will have not heard on TV."
Fazit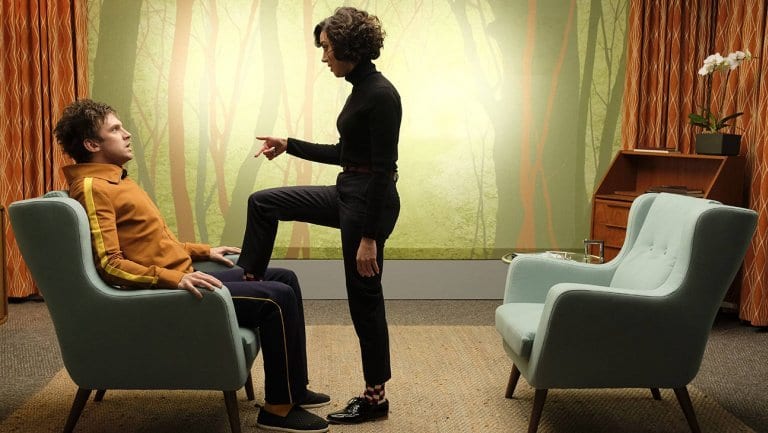 Alles in allem ein Soundtrack, der die wirklich außergewöhnliche Serie exzellent ergänzt. Kein Wunder, arbeiten der Komponist und die der Serienschöpfer doch schon seit etlichen Projekten zusammen. Auch bei Fargo funktioniert die Zusammenarbeit sehr gut, wenn es auch eine ganz unterschiedliche Arbeit war, wie er zugibt:
"They're like two different animals altogether. Two different musical approaches, styles, and two totally different narratives. It's like washing myself clean, like a pallet cleanser. It was difficult to jump back and forth when writing both at the same time. Sometimes it's nice to do that and provide yourself with a clean pallet. However, with Legion and Fargo, they're so diametrically opposed that it was like doing a 180. I find myself writing something for Fargo that would've worked for Legion, and have to scrap it."
Ich mag die vielen kleinen musikalischen Einfälle, die Russo hat, und die den Zuschauer auch schon in der Serie an mehreren Stellen überraschen – ich meine zum Beispiel den Clash in "174 Hours" oder das kryptische "Choir and Crickets". Auch als reines Album ist der Score definitiv hörenswert.
Das müsst Ihr wissen
Das Album gibt's in den üblichen Digital Stores, außerdem auf CD. Ein Vinyl-Release ist in Planung und soll noch dieses Frühjahr konkret werden. Natürlich gibt's den Score auch bei Spotify. Die besten Tracks habe ich zu unserer sAWE-Soundtrack-Playlist bei Spotify hinzugefügt.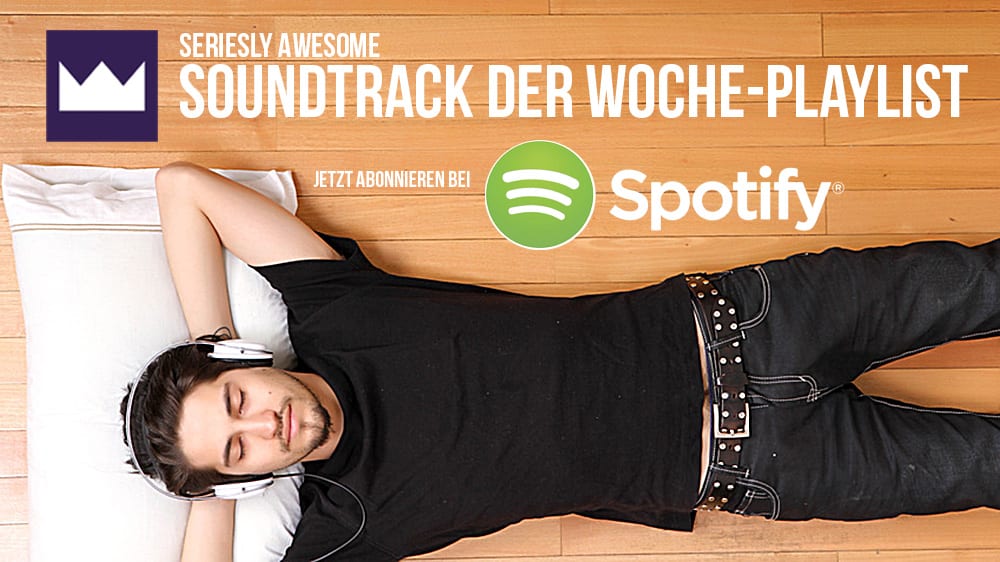 Jeff Russo – LEGION (Original Television Soundtrack)

01. Young David
02. David in Clockworks
03. 174 Hours
04. Seeing Things Hearing Things
05. Run
06. David
07. The Shift and Cascade
08. The Caper 2
09. Legion Main Title
10. 87 Days
11. Open
12. Almost Legion
13. Levitate
14. Clockworks
15. Chaos and Madness
16. David and Syd
17. Choir and Crickets
18. Tea and Memory
19. David Redux
20. Darkness (Full Suite)

20 Tracks, 2017 Lakeshore

Dieser Beitrag hat mehrere Seiten:

-->