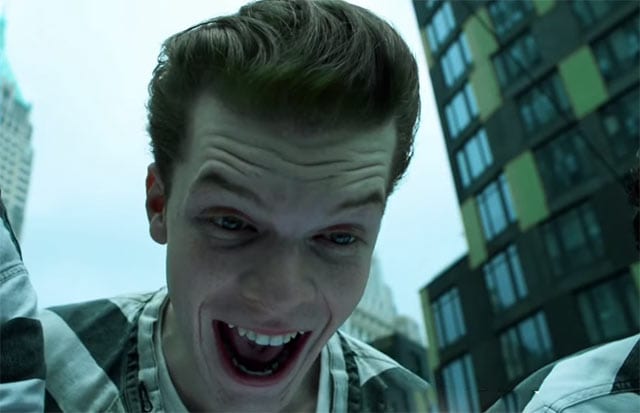 Einen ersten Teaser zu Staffel 2 von Gotham gab es bereits – jetzt immerhin einen zweiten, wenn auch keinen ausgewachsenen Trailer. Vielleicht eine Art "Tealer"? Oder "Traiser"? Jedenfalls geht es am 21. September auch schon wieder los und ein paar verrückt lachende Bösewichte sind besser als Nichts!
"What did it take to navigate the multiple layers of corruption that secretly ruled Gotham City, the spawning ground of the world's most iconic villains? And what circumstances created them – the larger-than-life personas who would become Catwoman, The Penguin, The Riddler, Two-Face and The Joker?"
Gotham Season 2 Promo "Villains Rising" (HD)
Ich freue mich drauf!
via: Marco, der gerne mal in Gotham eine Falafel essen gehen möchte.