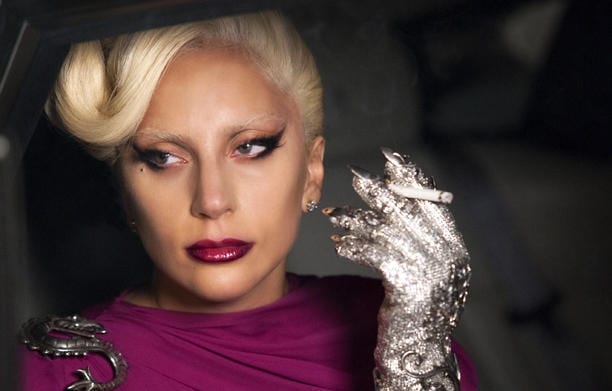 Der Start der fünften Staffel American Horror Story rückt immer näher und nach mehreren subtilen Teasern hat Entertainment Weekly nun exklusive Fotos des Cast veröffentlicht. Soviel ist klar: Da sind einige bekannte Gesichter dabei.
Dass Lady Gaga in der neuen Staffel mitspielen wird, steht schon seit längerer Zeit fest. Sie wird eine Komtess und die Inhaberin des titelgebenden Hotels Cortez spielen. Ihre Sucht nach Blut und Sex wird durch ihren speziellen Handschuh unterstützt, mit dem sie ihre auserwählten Opfer umbringt.
Matt Bomer, vor allem bekannt aus den Serien White Collar und The New Normal, wird Lady Gagas Liebhaber Donovan spielen.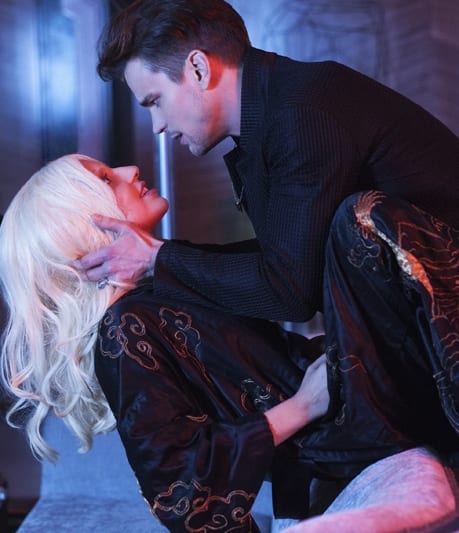 Finn Wittrock (All My Children, Masters of Sex) spielt Model Tristan, der in die Beziehung zwischen der Komtess und Donovan ruscht.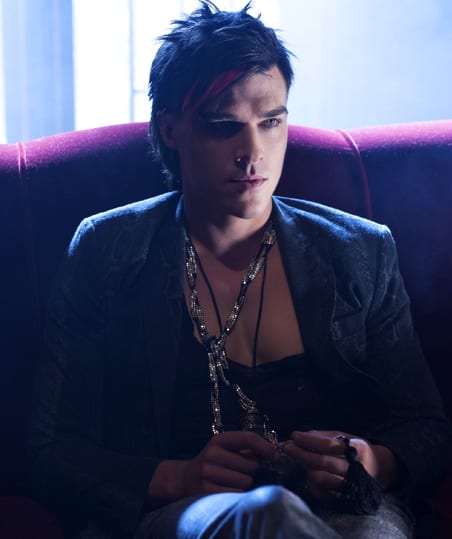 Wes Bentley (The Hunger Games – keine Serie, aber immerhin in mehreren Teilen veröffentlicht) spielt den Detective John Lowe, der in das Hotel Cortez einzieht, um einige dort ausgeführte Morde zu untersuchen.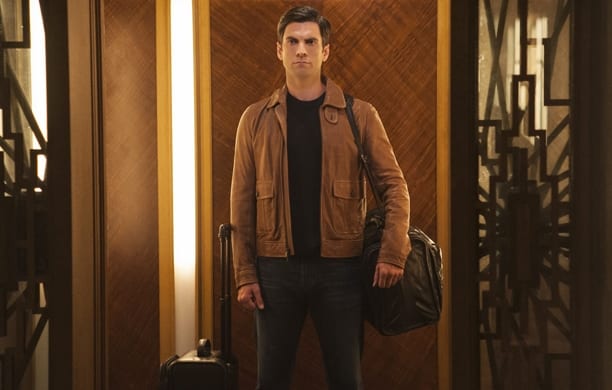 Angela Bassett (Alias, Emergency Room) verkörpert den Filmstar Ramona Royale, die nach vergangener Beziehung mit der Komtess Rache an ihr üben will.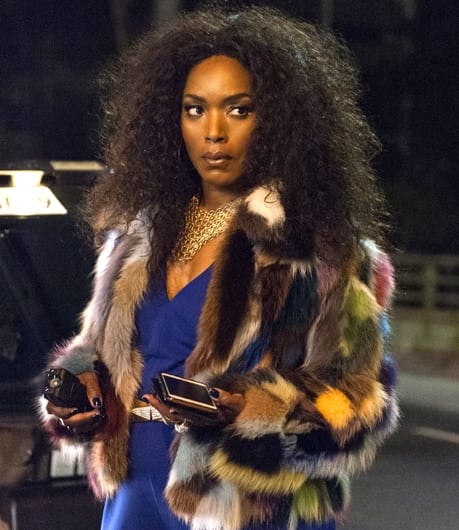 Model Naomi Campbell (einige Gastauftritte in Serien wie Der Prinz von Bel Air oder Empire) spielt die Vogue Redakteurin Claudia, die ihren Aufenthalt im Cortez schnell bereuen wird.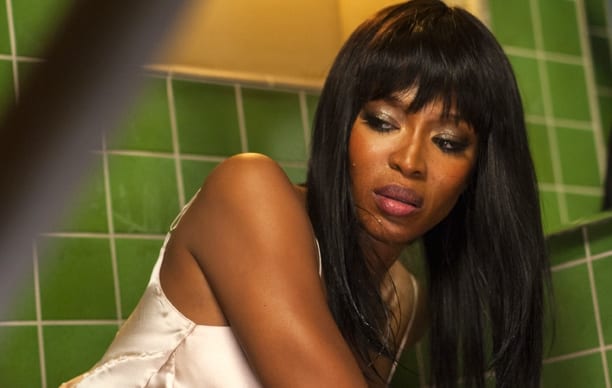 Kathy Bates (The Office, Harrys Law) verkörpert Donovans Mutter Iris, eine überfürsorgliche und kontrollierende Frau, die ebenfalls im Cortez arbeitet.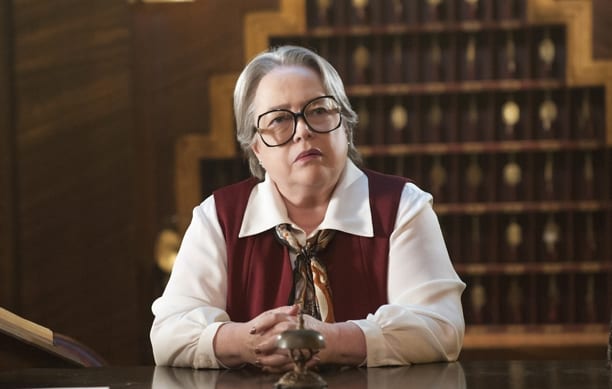 Evan Peters (Stamm-Cast von American Horror Story) tritt in Flashbacks als James March auf, der in den 1930er Jahren das Hotel Cortez seinen düsteren Vorstellungen entsprechend bauen ließ.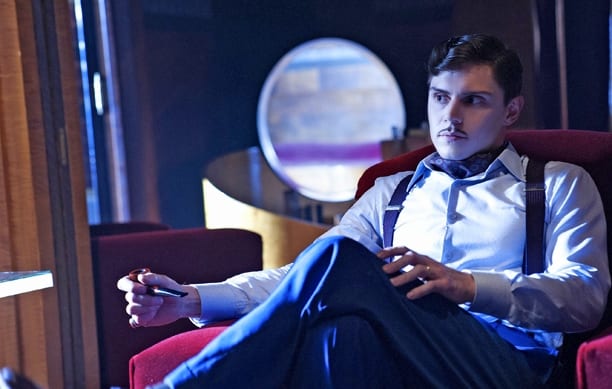 Max Greenfield, momentan vermutlich den meisten als "Schmidt" aus New Girl bekannt, spielt den Junkie Gabriel.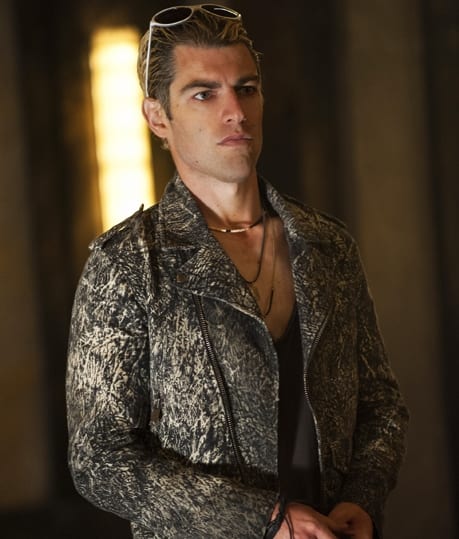 Sarah Paulson, die auch seit der ersten Staffel AHS zum Cast gehört, spielt ebenfalls einen Junkie mit Namen Sally. Sie lebt im Cortez und ist eine ebenso skrupellose wie tragische Figur.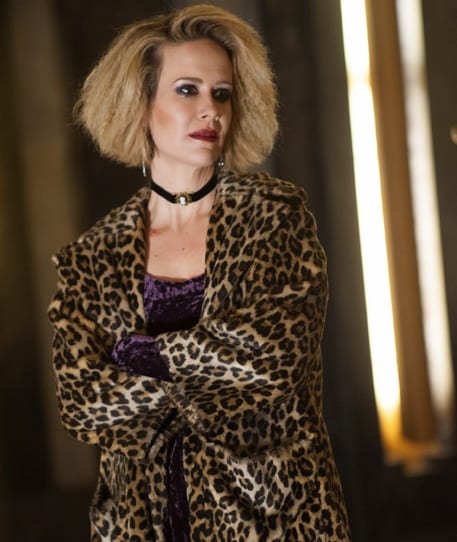 Wie die einzelnen Figuren in Beziehung zueinander stehen und welchen mysteriösen Vorkommnissen im Hotel sie standhalten müssen ist ab dem 7. Oktober auf FX zu sehen.

via:Entertainment Weekly | Fotos: Suzanne Tenner/FX

-->