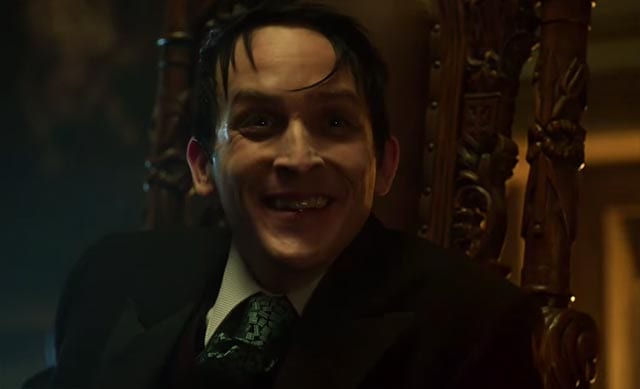 Gefühlt ist die durchaus gelungene erste Staffel der Superhelden-Vorab-Serie Gotham doch gerade erste vorbei? Doch im September geht es bereits wieder weiter mit einer zweiten Staffel. Diese wahrhaft seltsame Staffelung hat man der noch seltsameren "Dreiviertel-Season-Pause" zu verdanken, aber eben auch der etwas ungewöhnlich hohen Folgen-Dichte für ein Drama.
Jetzt wurden jedenfalls zwei erste Teaser veröffentlicht, die erste Einblicke in das Kommende zeigen. Mit dem Untertitel "Rise of the Villains" dürfte klar sein, in welche Richtung es geht – noch mehr konkrete Gegenspieler, mehr Drama, mehr Action, mehr Spannung. Ach ja – und Fledermäuse. Gekauft!
"In the city of Gotham a new era has begun."
via: Marco, der gerne mal einen Wochenend-Städtetrip nach Gotham unternehmen würde.