Diese Woche herrscht eine neue Gewalt in Gotham: Ordnung. Die muss sein, ist das halbe Leben und viele finden sie im Chaos. Ideal für diese verruchte Stadt. Beginnen wir ganz Oben: Penguin ordnet das Business-Chaos. Alle Kriminellen der Stadt scheinen nun ihm zu gehorchen.
"We need to restore confidence in our brand." (Penguin)
Alle? Nein, einer nimmt ihn so leicht aus dem Spiel, wie er hinein gerutscht ist. Galagan erpresst das Muttersönchen recht plump aber effektiv.
"Call me Penguin!" (Penguin)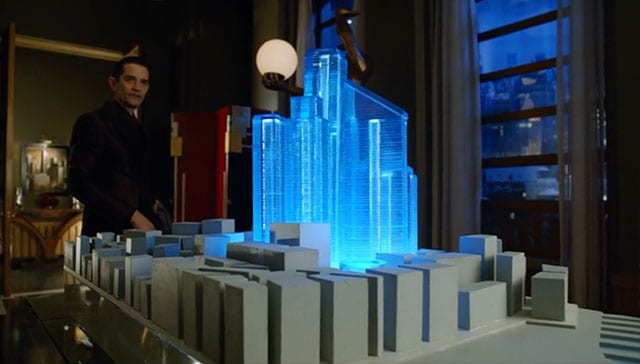 Ein neues Gotham soll her und plötzlich merken wir, dass bereits 14 Minuten vergangen sind, ehe der kleine Vorspann-Schriftzug erscheint. Viel zu tun, viel zu ordnen. Auch bei der Polizei. Captain Nathanial Barnes ordnet bei Amtsantritt, greift durch und scheint einer der wenigen Vernünftigen dort zu sein, was Ordnungsfanatiker Jim sehr mag.
"We're gonna fix this department. And bring respect for law and order back to the city." (Barnes)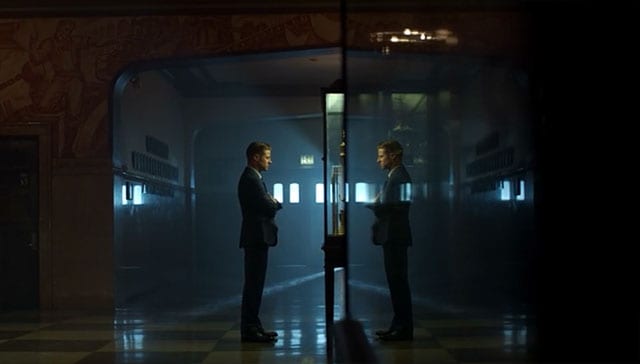 Neue Kadetten werden rekrutiert und bilden "Unit Alpha" der GCPD Strike Force, die – wie könnte es auch anders sein – für Ordnung sorgen soll. Wichtiger ist aber zunächst das Leben von Bruce. Das möchte Alfred ordnen.
"You expect me to walk?!" – "No, Master Bruce. I expect you to run." (Bruce und Alfred)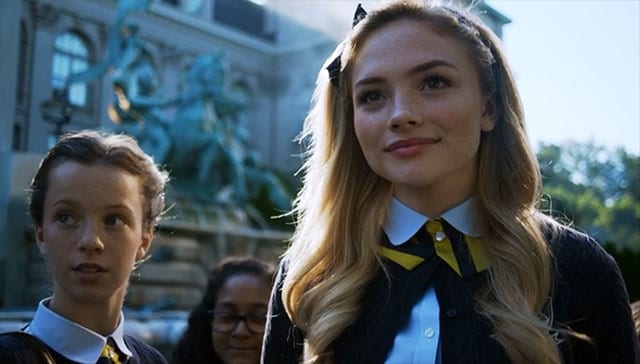 Aber eben auch Theo. Der will das Liebesleben von Bruce neu ordnen, weil dieser ein Haus in der Schweiz hat. Wenn selbst Liebe plötzlich total berechnend ist… Wäre das doch auch bei Nygma so. Der Gigolo versucht seine Gedanken zu ordnen und entdeckt, dass Selbstbewusstsein eben doch fast alles ist. Bliebe noch der mit dem stoischen Blick. Victor ordnet wie gewohnt mein Unterhaltungserleben.
"Uh… unexpected." (Victor)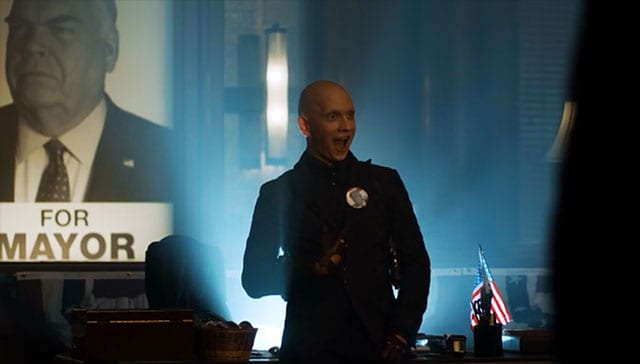 Einfach an blauen Himmel und Kornfelder denken bei den ganzen "irren Sachen" im Laufe des Tages. Die Inszenierung der Mord(versuch)e war sehr kurzweilig und unbedingt eine der unterhaltsamsten. Dennoch entfreundet Jim Penguin auf Facebook. Ohhh….
"Time to take down the Penguin." (Barnes)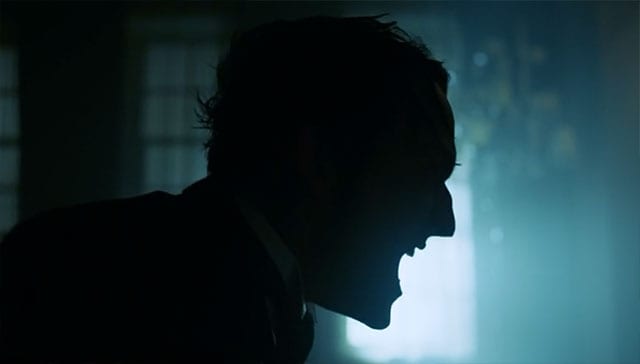 Das war viel – was die hohe Anzahl an tollen (=wichtigen oder schönen) Bildern demonstriert. Gutes Tempo, viele neue Figuren und Entwicklungen, dennoch ein recht rundes Gesamtbild. Das war mal wieder eine starke Folge ohne größere Fehler und mit viel neu geschaffenem Potenzial für die nächsten Wochen. Auch der kleine Rückbezug auf die Kadettenschul-Vergangenheit Jims hat gefallen und war einigermaßen homogen eingefügt. Auch wenn vor allem Aufstieg und Kniefall Penguins verdammt schnell und leicht vonstatten gingen, aber okay, irgendwie funktioniert das schon. Sagt zumindest meine innere Stimme…

Bilder: FOX

-->