Paramount+ hat die Neustarts für Juli 2023 bekannt gegeben, und ist mit dem Ankündigungsrhythmus jetzt auch in den Zeitraum der anderen Streamingdienste gewechselt. Ab heute wissen wir also, dass "The Ex-Wife" und "The Family Stallone" als Highlights des Monats starten werden, dazu gibt's wieder eine Menge neuer Katalogtitel. Wer mehr wissen möchte – hier kommt die komplette Übersicht.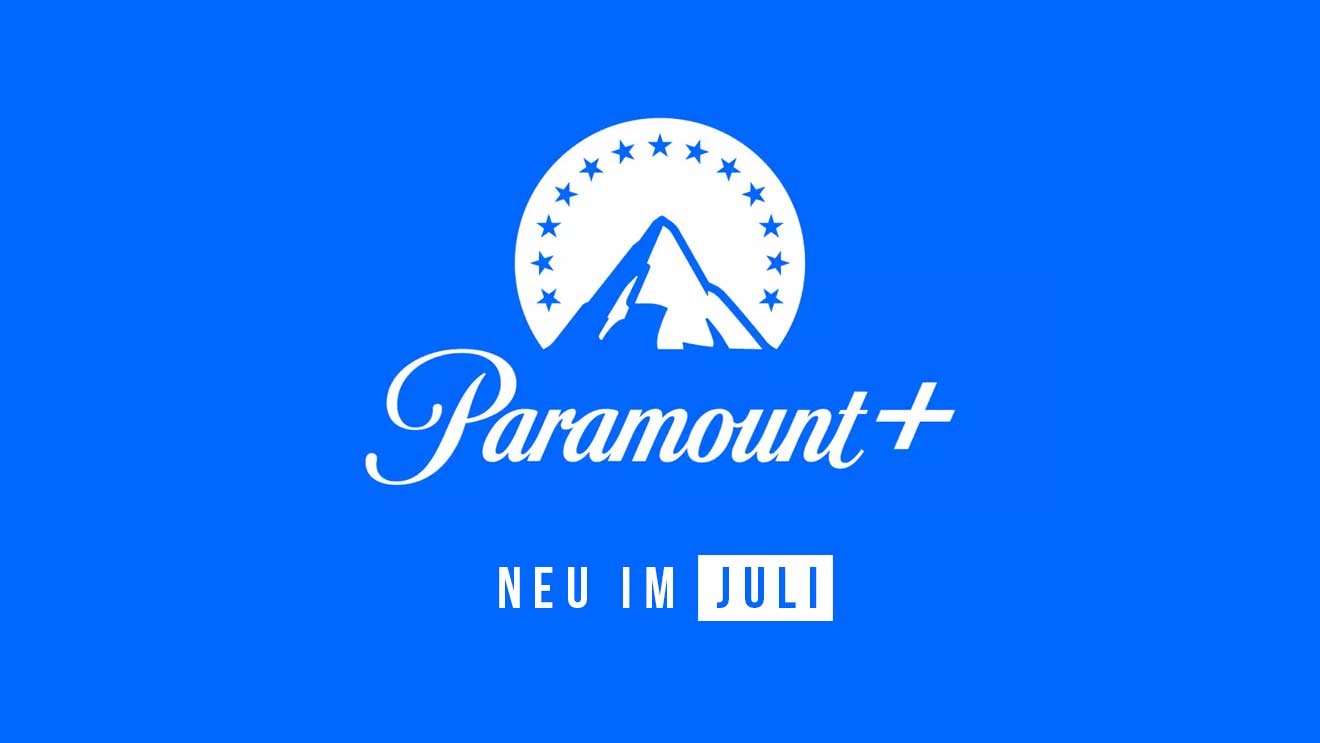 The Ex-Wife – ab 7. Juli 2023 auf Paramount+
Die Serie "The Ex-Wife" basiert auf dem gleichnamigen erfolgreichen Psychothriller. Darum geht's: Die gerade verheiratete Tasha hat das perfekte Haus, einen liebevollen Ehemann und ein kleines Mädchen. Doch die Ex-Frau ihres Mannes scheint darauf bedacht zu sein, weiterhin im Bild der Familie zu sein. Als Tasha eines Tages nach Hause zurückkehrt und ihr Leben auf dem Kopf steht, wird ihr klar, dass der Traum, den sie lebt, sich in einen Albtraum verwandeln könnte. 4 Folgen gibt's insgesamt, alle verfügbar direkt am 7. Juli 2023.
The Family Stallone – ab 14. Juli 2023 auf Paramount+
​​​Nachdem der dreifache Oscar-Preisträger Sylvester Stallone einige der legendärsten Figuren der Filmgeschichte gespielt hat (zuletzt Dwight Manfredi in "Tulsa King"), ist er jetzt bereit, die Kameras auf das zu richten, was er für die größte Rolle seines Lebens hält: Vater sein. Die neue Serie, in der Stallones Frau Jennifer Flavin Stallone, die Töchter Sophia, Sistine und Scarlet und er selbst zu sehen sind, bietet einen Platz am Tisch einer der berühmtesten Familien Hollywoods. Weitere Infos zu der Reality-Serie haben wir hier bereits zusammengefasst. Los geht's am 14. Juli 2023 mit allen acht Folgen am Stück.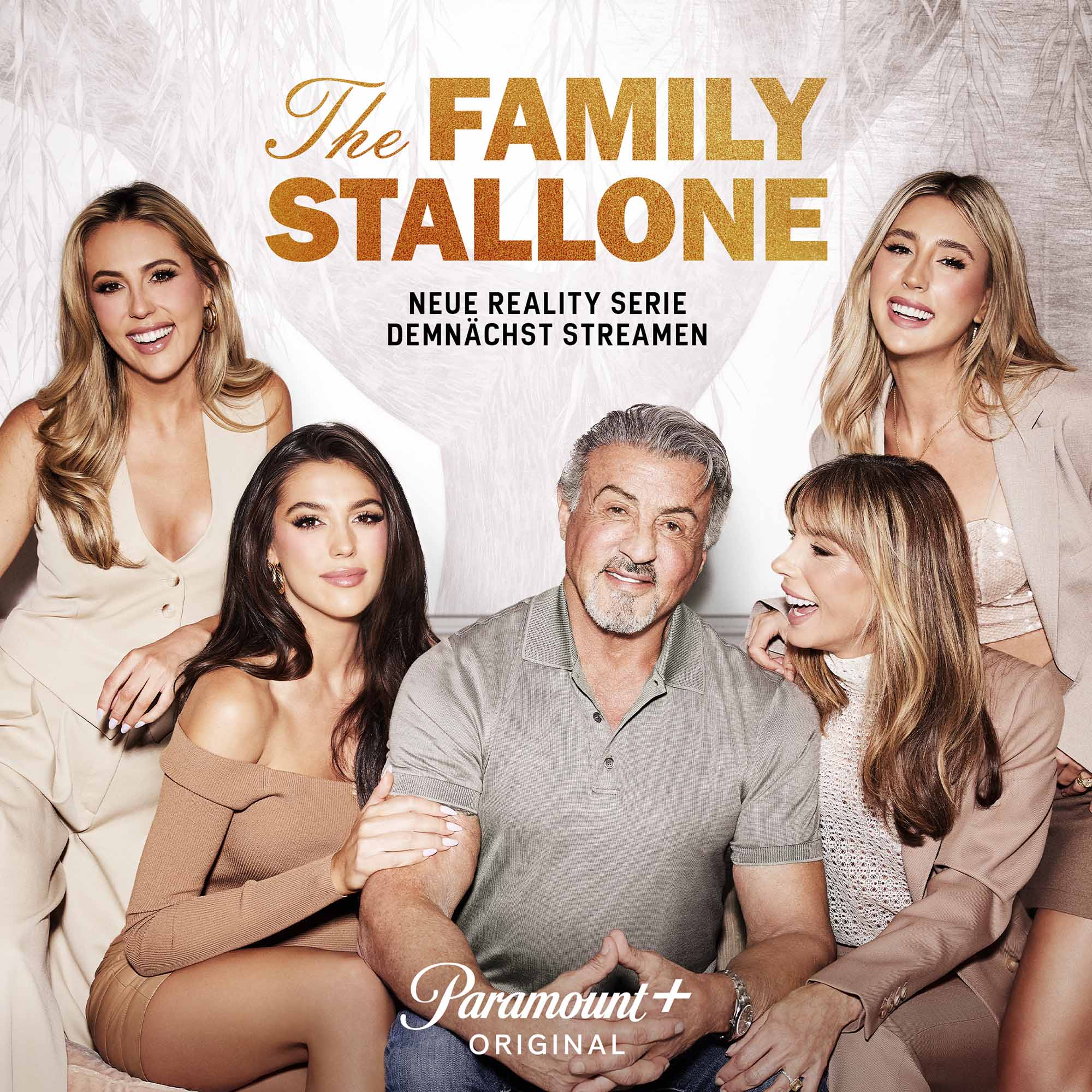 Joe Pickett – ab 16. Juli 2023 auf Paramount+
10 Folgen lang ist die 1. Staffel der Paramount-Produktion "Joe Pickett". In dem Western untersucht Joe den brutalen Mord an einem örtlichen
Wilderer, der ihn und seine Familie in tödliche Gefahr bringt. Mit dabei sind Michael Dorman ("For All Mankind", "Patriot", "The Invisible Man") und Julianna Guill ("Friday the 13th", "My Super Psycho", "Sweet 16"). Zu sehen sind die 10 Folgen komplett ab 16. Juli 2023.
Babylon – Rausch der Ekstase – ab 22. Juli 2023 auf Paramount+
Tief in die Historie Hollywoods eintauchen kann man ab dem 22. Juli 2023 mit dem dreistündigen Film "Babylon", in Deutschland versehen mit dem Untertitel "Rausch der Ekstase". Der Film von Damien Chazelle ist ein Historiendrama und umfasst mehrere Jahrzehnte. Er legt sein Hauptaugenmerk auf Hollywood in der Übergangsphase vom Stumm- zum Tonfilm. Für die Hauptrollen wurden Margot Robbie, Brad Pitt und Diego Calva verpflichtet.
Ghosts of Beirut – ab 27. Juli 2023 auf Paramount+
Die Showtime-Serie "Ghosts of Beirut" erzählt in vier Folgen – alle verfügbar ab 27. Juli 2023 – die Geschichte des meistgesuchten Terroristen der Welt: Imad Mughniyeh. Er ist eine Art Gespenst, dessen Namen niemand kennt, niemand hatte auch nur sein Foto, und obwohl er der Mann war, der mehr Amerikaner tötete als jeder andere Terrorist vor Osama Bin Laden, blieb er mehr Jahre lang ein echtes Rätsel, als sich irgendjemand hätte vorstellen können.
Paramount+ Serien: Die weiteren Neuheiten und Katalog-Titel im Juli 2023
1. Juli 2023 CSI: Vegas Staffel 2
4. Juli 2023 Awkwafina is Nora from Queens Staffeln 1-3
5. Juli 2023 The Challenge: World Championship Staffel 1
7. Juli 2023 Monster High Staffel 1
7. Juli 2023 The Twisted Timeline of Sammy and Raj Staffel 1
14. Juli 2023 Baby Shark's Big Show! Staffel 2
21. Juli 2023 School Spirits Staffel 1
21. Juli 2023 Blaze and the Monster Machines Staffel 7
29. Juli 2023 Transformers: EarthSpark Staffel 1
30. Juli 2023 Love Me Staffel 2
Paramount+ Filme: Die weiteren Neuheiten und Katalog-Titel im Juli 2023
1. Juli 2023 Assassin Club
1. Juli 2023 Parasite
4. Juli 2023 Teenage Mutant Ninja Turtles
4. Juli 2023 Teenage Mutant Ninja Turtles 2 – The Secret of the Ooze
4. Juli 2023 Teenage Mutant Ninja Turtles 3
4. Juli 2023 Scream 4
4. Juli 2023 Around the World in 80 Days
12. Juli 2023 Burberry: Best of British
15. Juli 2023 Sissy
18. Juli 2023 Paranormal Activity
18. Juli 2023 Paranormal Activity – Tokyo Nights
18. Juli 2023 Dungeons and Dragons
18. Juli 2023 Dungeons & Dragons 2 – The Elemental Might (aka: Dungeons and Dragons: Wrath of the Dragon God)
18. Juli 2023 Dungeons & Dragons 3: The Book of Vile Darkness
19. Juli 2023 Wynonna Judd: Between Hell and Hallelujah
15. Juli 2023 Million Dollar Baby

-->