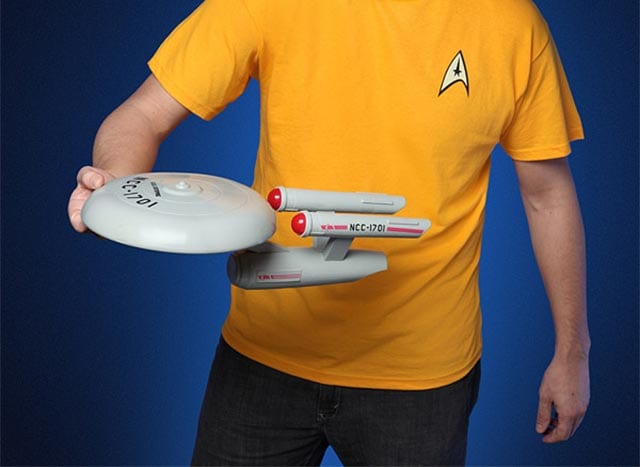 Dinge, die die Welt unbedingt braucht, #3.422: eine Frisbee, die wie die Enterprise geformt ist und dennoch funktioniert. Die Star Trek U.S.S. Enterprise Flying Disc gibt es für 25 Dollar bei Thinkgeek und sieht beim Fliegen aus, als wäre das Raumschiff betrunken. Sachen gibt's…
"Springtime at Starfleet Academy is just like any other higher learning institution. The grass is painted green, the Orion students are green, and sometimes even the space bologna is green! But the main similarity is how the student bodies spend more and more time outside: studying, socializing, and throwing their Constitution-class flying discs all over campus."
Hier noch die Produktbeschreibung:
– Throw the saucer section and, as it spins, it pulls the rest of the U.S.S. Enterprise along for the ride.
– Flies just like a regular flying disc, but looks 100% more kirktacular!
– Made of space-age plastic and EVA foam.
– Works on all M-class planet.
via: dwtf