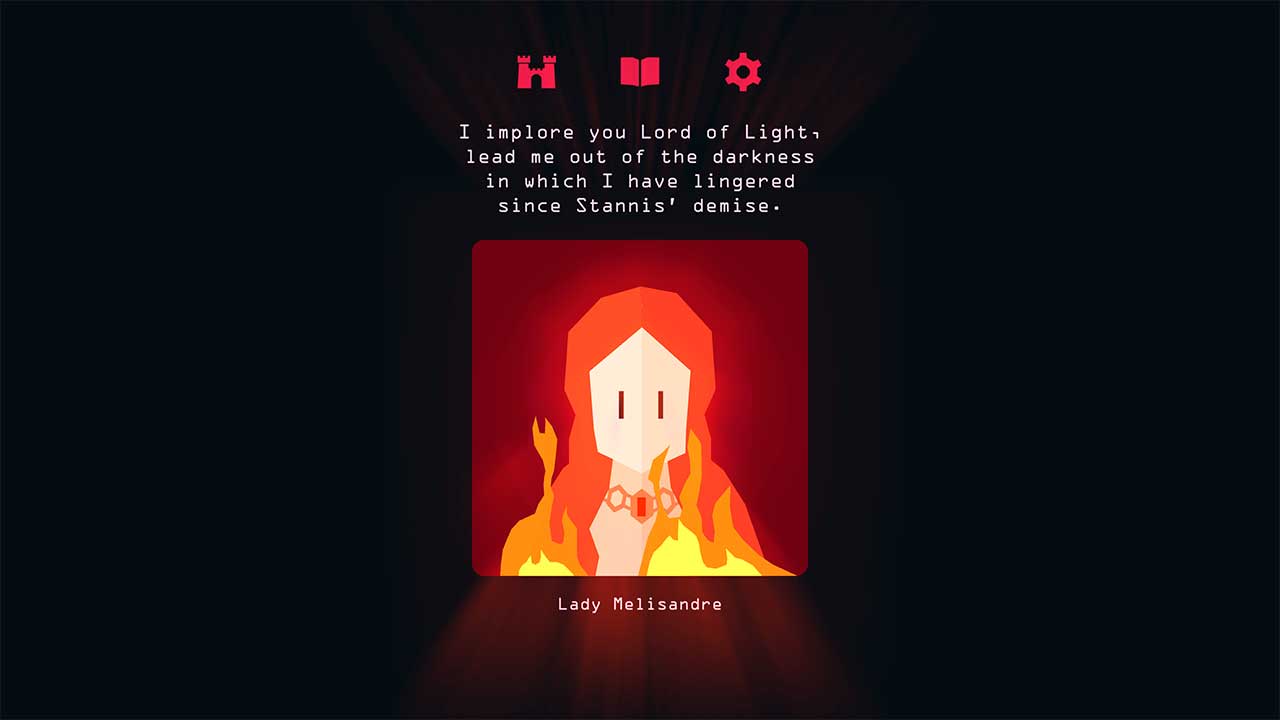 Kennt ihr das Spiel "Reigns" von Devolver Digital? Das ist wirklich toll und ich habe sowohl Reigns als auch den Folgetitel Reigns: Her Majesty sehr gerne auf dem iPhone gespielt. Kurz zusammengefasst geht es darum, dass man König(in) spielt und mit Entscheidungszwängen konfrontiert ist, die in Tinder-Manier per Links- oder Rechts-Swipe entschieden werden sollen. Mitglieder der königlichen Familie, dahergelaufende Fremde, der General der königlichen Armee oder jemand aus dem Volk-Pöbel – alle wollen sie was von einem. Der Clou ist, dass man aber alle Parteien bei Laune halten muss. Man darf es sich nicht mit der Kirche verscherzen, sonst wird man ins Exil verbannt. Die Armee sollte man auch nicht gegen sich aufhetzen und der Gifttod ist auch irgendwie suboptimal. Also versucht man so viele Jahre wie möglich zu regieren. Kommt einem das als Serienfan irgendwie bekannt vor? Yep, es liegt irgendwie nahe, dass ein "Mobile Game of Thrones" eine Adaption erhält.
Nerial, Devolver Digital und HBO bringen am 18. Oktober "Reigns: Game of Thrones" im App Store, für Google Play und bei Steam raus, wo es überall ab jetzt für faire 3,99 Euro vorbestellbar ist. Denn so simpel, wie das Prinzip auch erscheint, verliert man doch etliche Stunden darin, die immer wieder mit neuen Elementen angereicherten Kartensets durchzuspielen. Kleine Missionen, diverse Story-Abzweigungen und die humoristisch wie visuell sehr gelungene Inszenierung begünstigen das noch.
"Through the fiery visions of Melisandre, claim the Iron Throne as Cersei Lannister, Jon Snow, Daenerys Targaryen, and more to carefully navigate the complex relationships and hostile factions of the Seven Kingdoms. Employ ruthless tactics to outwit political rivals and wield impervious charm on your fickle bannerman. Maintain the balance and favor of the people to extend your reign and maybe, one day, survive the horrors of the coming winter."
Ich freue mich schon sehr darauf, als Daenerys Targaryen, Tyrion Lannister, Sansa Stark und Co. zu spielen und mit ihnen zu interagieren. Dazu wird es stilecht mit der "hochklassigen Partitur der HBO-Serie aus der Feder von Ramin Djawadi" untermalt, was für ordentlich Atmosphäre sorgen dürfte. Alle weiteren Informationen zum Spiel gibt es unter ReignsGame.com.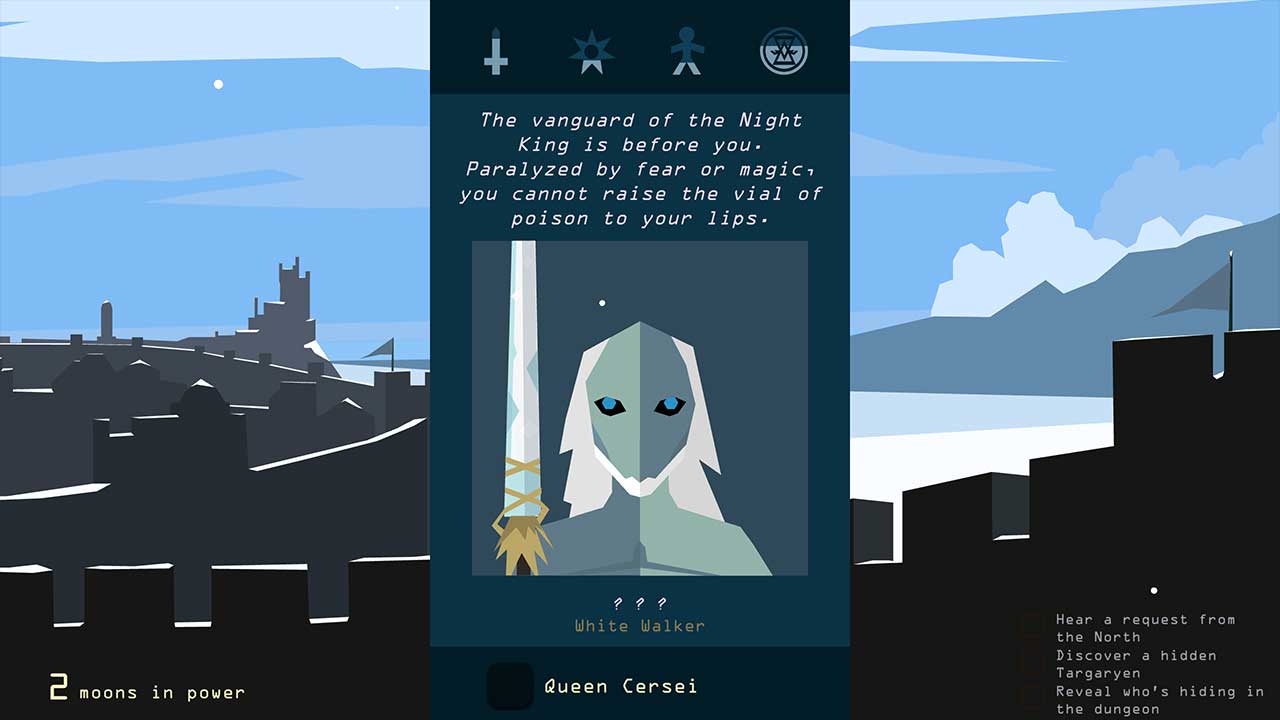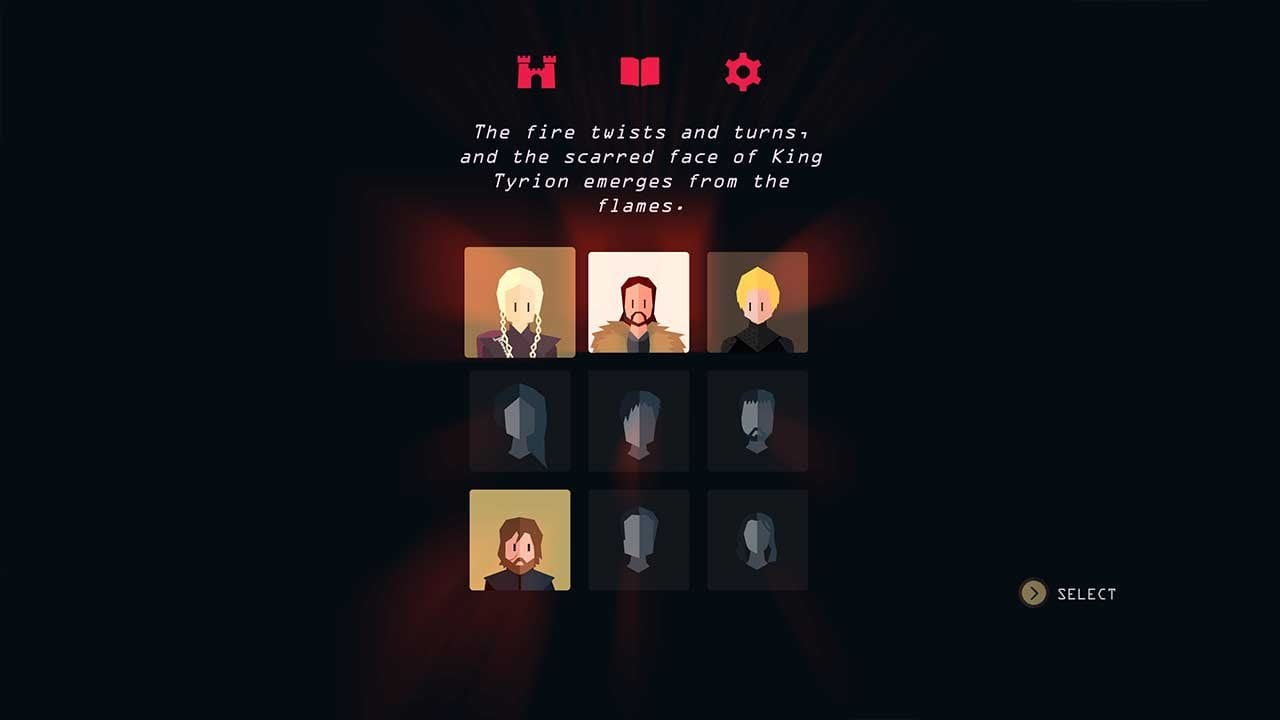 Bilder: ©2018 Home Box Office, Inc. All Rights Reserved. HBO and related trademarks are the property of Home Box Office, Inc.