In dem letzten Review zu Folge 3 habe ich die Langsamkeit der Serie zelebriert. Better Call Saul ist ein absolutes Phänomen und auch in der aktuellen Folge Sabrosito geht es in diesem Stil weiter.
S03E04 – Sabrosito
Breaking Bad Fans werden sich über das Intro mit Hector und seinen Drogenfreunden freuen. Das in Gelb getauchte Bild, welches eine Villa mit Pool in der Wüste zeigt, weckt Erinnerungen. Daraufhin dreht sich die komplette erste Hälfte der Folge um den Erzählstrang Hector, Gus und Mike. Besonders imposant ist die ausgiebige Darstellung des unfreundlichen Besuchs von Hector. Er setzt die Mitarbeiter von Gus unter Druck, verscheucht sogar die Gäste im Restaurant. Dies wiederrum ruft die zwei Gesichter von Gus auf den Plan. Der harte, aber stets zurückhaltende Unterweltboss und kurz danach der nette Fast Food Restaurantbesitzer, der seinen Angestellten psychologische Unterstützung anbietet, sollten sie unter Hectors Besuch zu stark gelitten haben.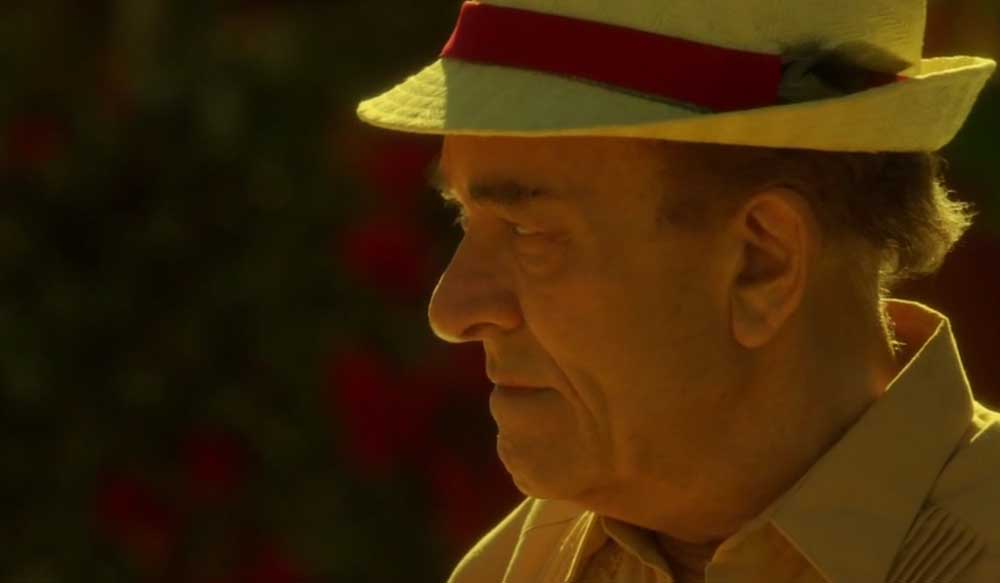 Der ganze Aufruhr ist aber im Sinne von Gus, weshalb er Mike dafür fürstlich belohnen will – nur dieser nimmt es nicht an. Mike sieht seine Hilfe, das Stören von Hectors Drogenlieferungen, als persönliche Rache an, wofür er nicht bezahlt werden will. Trotzdem bahnt sich hier die langfristige Zusammenarbeit mit Gus an, denn auch Gus kann Hector nicht leiden. Auf die Frage von Mike, warum Gus ihn daran gehindert hat, Hector zu erschießen, sagt Gus:
"A bullet to the head would be far too humane" – Gus
Unser guter Saul ist parallel damit beschäftigt, seinen Kopf aus der Schlinge zu ziehen. Interessanterweise nutzt auch er Mike, genau wie Gus. Mike soll im Haus seines Bruders Fotos der ramponierten Tür und anderer Gegenstände machen. Was genau Sauls Plan ist, wird mir nicht ganz klar. Geht es darum Beweise zu haben, dass Chuck nicht mehr alle Tassen im Schrank hat? Andererseits, würde Saul wirklich so weit gehen?
Wie viele Staffeln braucht es…
…eigentlich, bis wir in der Breaking Bad Zeit angekommen sind? Diese Frage stelle ich mir seit der letzten Episode und insbesondere seit dieser. Denn so viel Breaking Bad gab es bisher noch nicht in Better Call Saul: Hector, Gus, dann das Drogenkartell in Mexico und natürlich Mike. Es waren mehr Breaking Bad Charaktere zu sehen, als originäre Saul Charaktere – zumindest gefühlt.
Am Ende bleibt wieder eine gute Folge, die mich aber etwas (sorry, Meckern auf hohem Niveau) zu sehr an Breaking Bad erinnert und etwas vom Better Call Saul Stil missen lässt.

-->