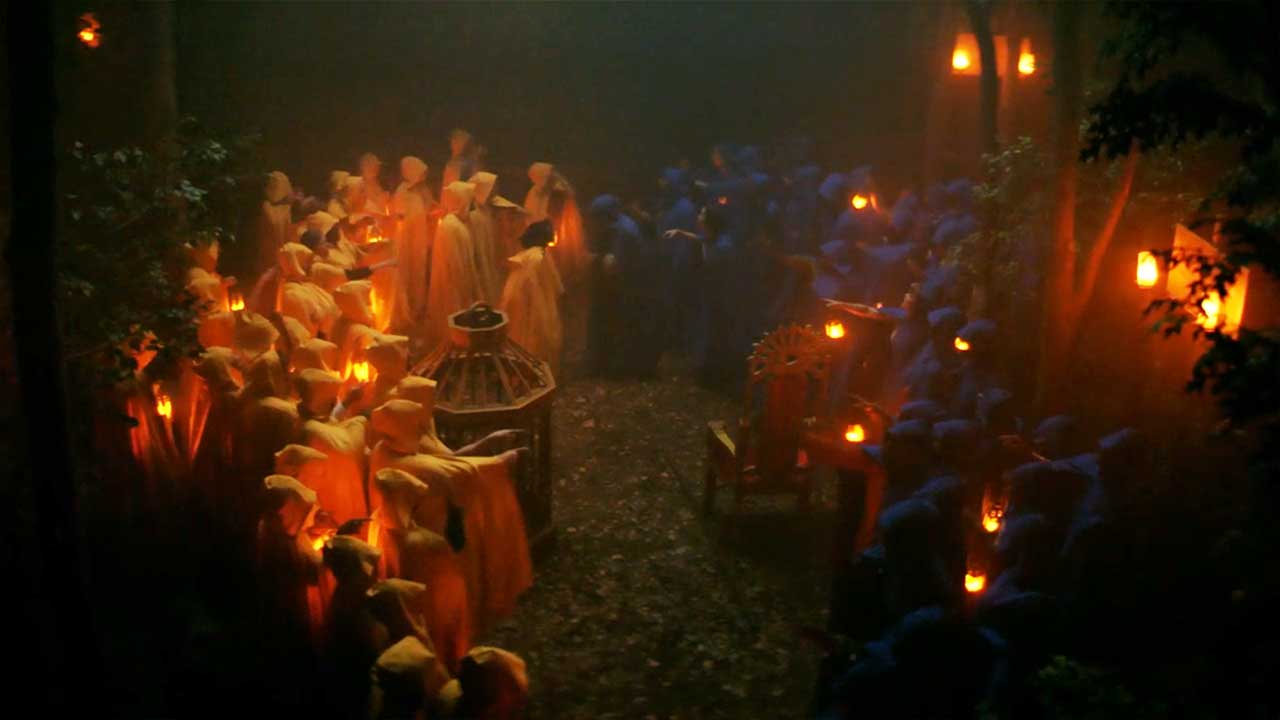 Nein, wir sind noch nicht am Staffelfinale von "Dispatches from Elsewhere" angelangt. Und doch fühlt sich die neue Folge ein bisschen so an. Als wäre es ein Abschluss von allem, der aber nicht gänzlich zufrieden stellen will. Dabei fängt alles zunächst noch vielversprechend an. In der creepy Wohnung, in der unser Rätselteam vergangene Woche geraten war und die dem – döh-dööööhm! – Milchmann gehört!
"I always felt, I didn't know enough, and all of a sudden, I know too much…" (Janice)
Zunächst bleibt die Serie auch originell in ihrer Erzählweise, als wir Octavio in seiner Sprecherrolle und beim (kostenlosen?!) Eiserwerb zu sehen bekommen. Und in gewisser Weise spitzt sich auch erstmal alles zu. Plötzlich ist Peter der Wagemutige der Gruppe, der (vielleicht etwas zu wagemutig…) in den Keller "springt", um das super-duper-geheime zentrale Planungslager zu entdecken. Und… etwa… eine Untergrundorganisation?
Nein, nicht ganz. Wir bekommen mal wieder die anderen SpielerInnen zu sehen, die – je nach ursprünglicher Farb-Auswahl gruppiert – irgendwie selbständig auf anderen Weg selbigen an diesen Ort gefunden haben. Aber hey, immerhin gibt es endlich den versprochenen sprechenden Delphin zu vor allem hören! Doch ab dann wird es seltsam. Das Momentum der Serie schlägt wie das des dargestellten Spieles um. Es wird erklärt und aufgelöst, ohne groß für Überraschung und Aufsehen zu sorgen (abgesehen vom netten Trick, dass Octavio Anführer beider Seiten ist – bzw. die den Drogen zugetanen Schauspieler "Chucks"…).
"Oh my god, this whole thing was a lesson in cooperation. Barf!" (Simone)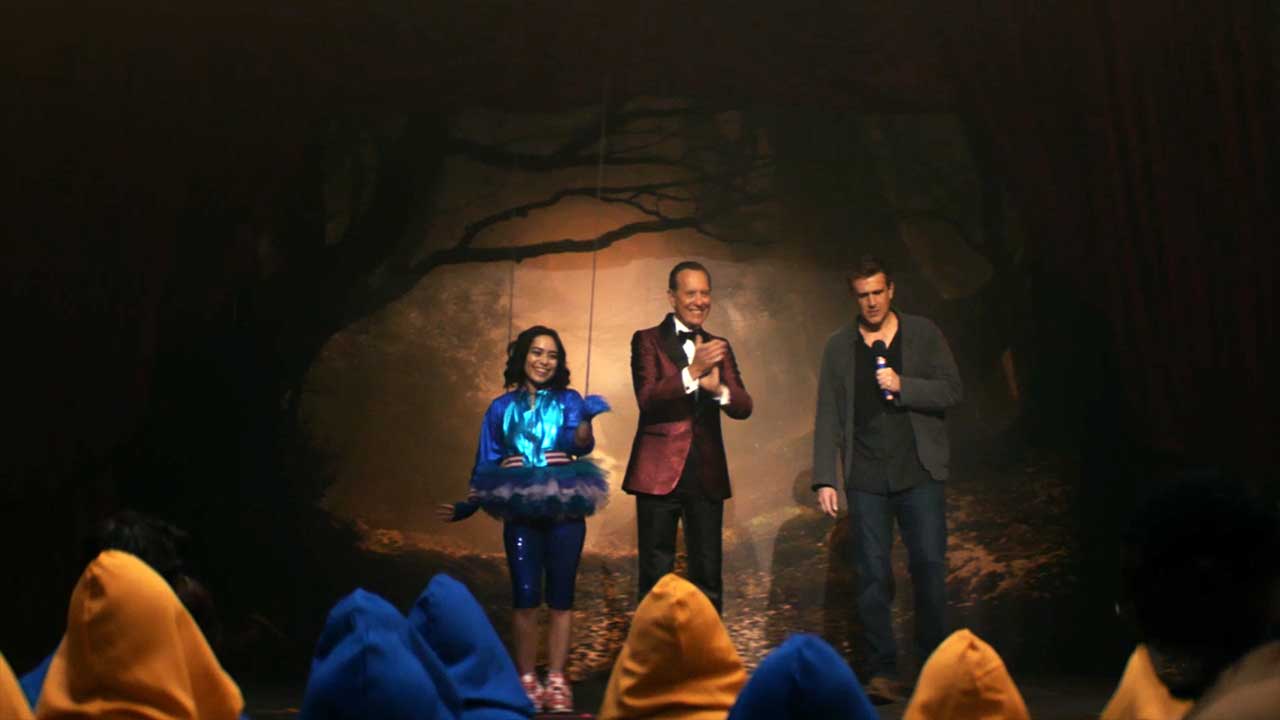 Die Essenz: Yep, es war alles nur ein Spiel und vor allem, ALLES war nur ein Spiel. Selbst die vermeintliche Hintergrun-Operation. Das sieht selbst Fredwynn ein, nur Peter hängt noch an der verführerischen Illusion, dass mehr dahinter steckt.
"You told me, I was special…?" – "I said that to everyone!" (Peter & Octavio)
Doch wer ist der Architekt des "Spiels" und wieso hat es überhaupt stattgefunden? Das frage ich mich genauso wie Fredwynn. Janice hat dagegen mit ihrem Selbstwertgefühl zu kämpfen, Simone mit ihren Gefühlen Peter gegenüber. Und seiner Naivität.
"Admit it, that guy sucks!" – "For your information: he opposite of 'sucks'!" – "He blows." (Bigfoot & Simone)
Es beginnt so ein bisschen ein umgedrehter Personendurchlauf dessen, was wir in den ersten Folgen zu sehen bekamen. Jede/r hat seine/ihre Schlüsse aus dem Spiel gezogen und sich als Mensch weiterentwickelt. Wie Peter meinte: Alle hatten nichts zu verlieren und haben nur dazugewonnen. An Erfahrung, an menschlichen Kontakten, an Selbstbewusstsein. Bei Fredwynn haben wir dazu eine gesonderte Darstellung erhalten, die mir sehr gefallen hat. Auch aufgrund seiner vorzüglich redigierten Valentinstagskarte!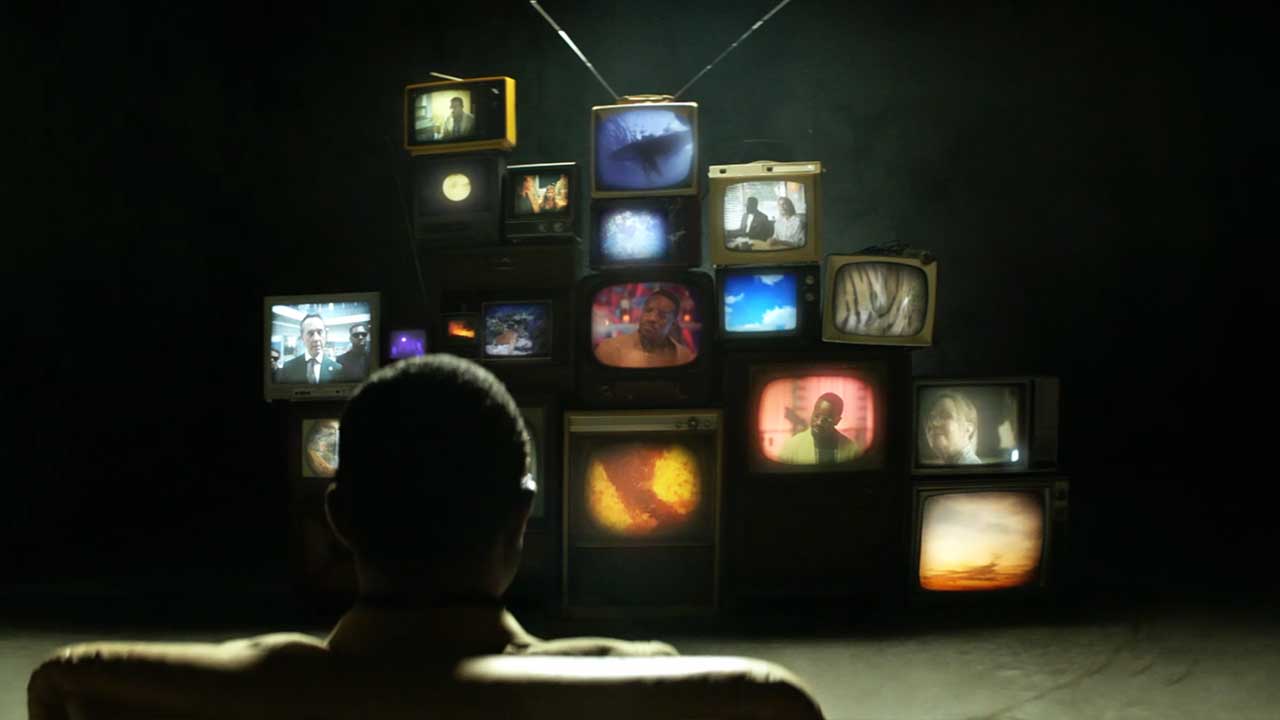 Das Ende droht beinahe in schmalzigem Wollwollen zu ertrinken. Bigfoot als wenig dezenter Liebesflüsterer schubst die beiden "Lovebirds" in die richtige Richtung, so dass Peter auch das zweite Solo von Nicht-Clara (zum Glück für unsere Ohren…) kaputt macht und sich Simone ersingt. Yay, wer hätte es gedacht…?! Alle.
Wirklich interessant wird es dann ganz am Ende. Denn gerade, als ich mir notierte, was denn nun bitte in den letzten drei Folgen der Staffel passieren soll, trifft Janice auf die Frau in Schwarz – die Architektin. Und die Info, dass die echte Clara verstorben sei. Wegen ihr. Der Startschuss für ein richtiges Abenteuer?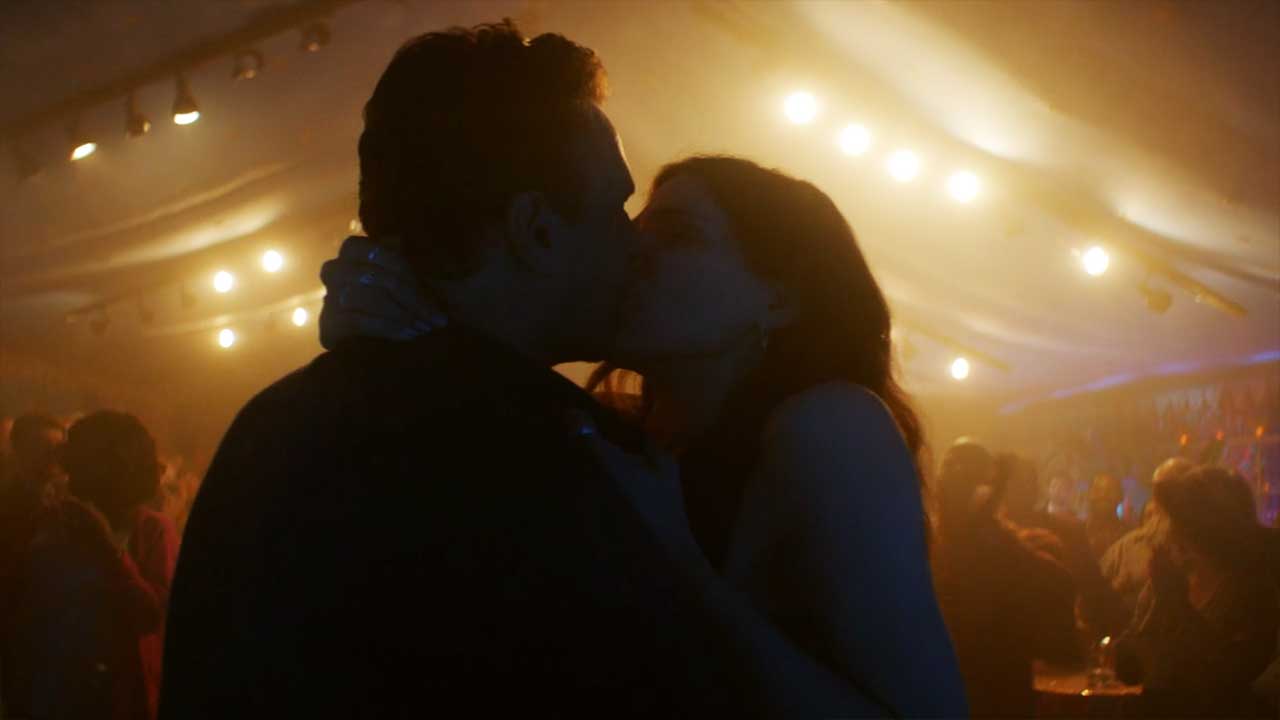 Ich bin nicht so ganz zufrieden mit der Episode. Sie wirkte von der Dramaturgie her nicht ganz passend, hatte trotz der eigentlich vorhandenen Handlungsdichte wenige wirklich prägende Momente. Ja, dafür einige sehr schöne Zeilen Dialog sowie visuelle Einstellungen, aber wie Peter war ich doch etwas enttäuscht von der (bisherigen) Auflösung des Spiels.

Aber jetzt könnte es wirklich spannend werden. War alles bisher nur ein Spiel, könnte die Truppe um Janice quasi als Klassenbeste auf den echten Fall angesetzt werden. Da erhoffe ich mir Fredwynn'sche Kombinationsgabe, Einfühlungsvermögen von Janice, Cleverness von Simone und eine Portion Heldenhaftigkeit von Peter. So dass alle so richtig über sich hinaus und insgesamt zusammen wachsen.

Bilder: amc

-->