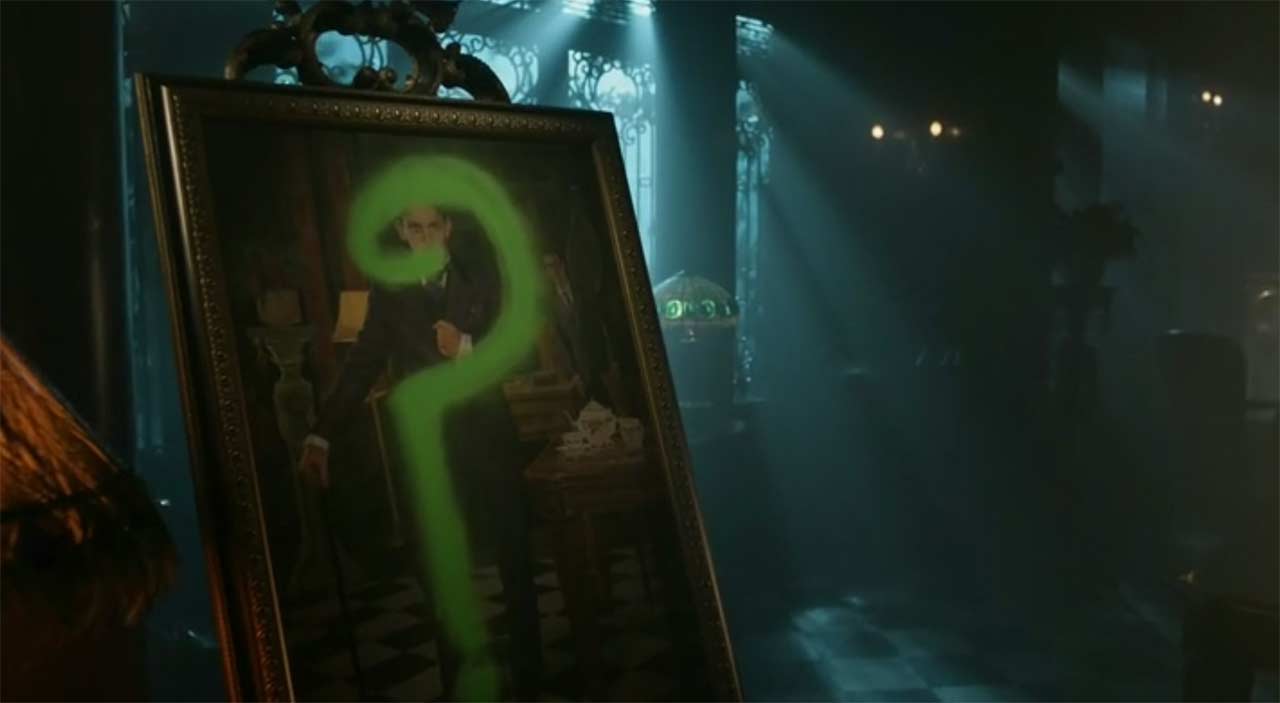 Gotham ist endlich aus der Frühjahrspause zurück und weiß erneut zu demonstrieren, wie man hohe Erwartungen bezüglich eines Wiederaufktaktes entsprechend zufrieden stellt. Denn obwohl das neu aufgeschlagene Kapitel den Titel "Heroes Rise" trägt, bleiben wir zunächst ein bisschen im Nachzug der ersten Teile, die mit Staffel Zwei damals eingeführt wurden: "Rise of the Villains" und "Wrath of the Villains" mit einer Prise "Mad City". Denn der Star der Episode hat es sogar bis in den Episodentitel geschafft.
Zunächst muss sich Nygmas neues Ich jedoch ein passendes Publikum suchen. Das ist gar nicht so einfach – auch wenn ich bezweifel, dass tatsächlich NIEMAND eine Lösung auf seine Rätselchen weiß. Okay, der Druck ist natürlich hoch, wenn das eigene Leben auf dem Spiel steht. Der Auftakt war jedenfalls sehr unterhaltsam und Cory Michael Smith gefällt mir weiterhin ungemein gut in seiner Darbietung zwischen Eloquenz und Irrsinn.
"I apologize. I'm not myself these days…" (Nygma)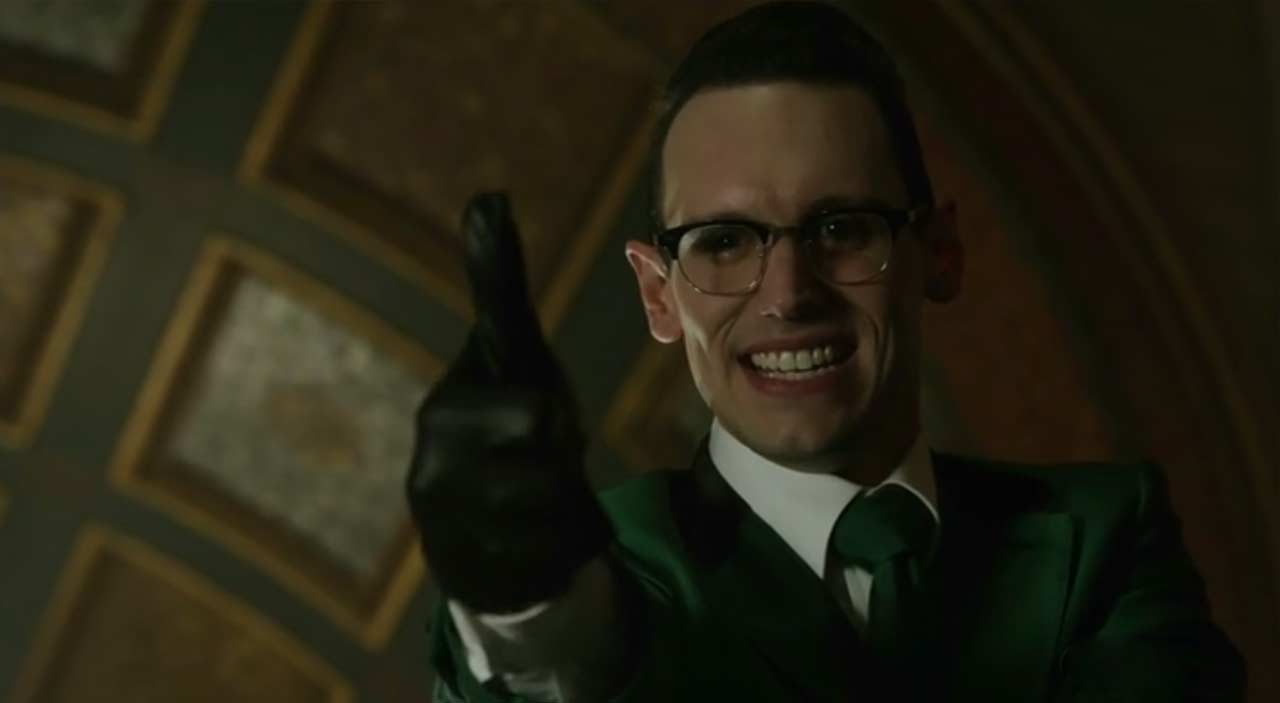 Das simultane Kopfkratzen von Nygma und dem halluzinierten Penguin hat mir ebenso gut gefallen. Die Tatsache, dass Nygma ein sehr rationaler Charakter ist und sich auch über sich selbst viele Gedanken macht und mit der Welt hadert – passt. Weniger dagegen, dass er beim Schachturnier einfach mal im Scheinwerferlicht auf dem Zuschauerbalkon steht und sogar noch etwas in die Menge ruft. Irrwitziger Drang nach Öffentlichkeit und Bekanntheit? Wirkte hier eher Harakiri.
"The greatest villains have always been defined by the men that tried to stop them. And I just know the perfect man…" (Nygma)
Im am langweiligsten inszenierten aber wohl wichtigsten Nebenplot besucht Jim seinen Onkel, um ein paar exklusive Insights in den Tod seines Vater zu erhalten. Und eine noch exklusivere Einladung in den "Court of Owls". Hier beginnt das muntere Rätselraten, ob es sich beim Onkel nun tatsächlich um einen "Doppelagenten" oder gar einen "Doppel-Doppelagenten" handelt. Ich traue dem Braten nicht so ganz…
Bruce 2.0 probt derweil seine Backstory während Bruce 1.0 versucht, Messer in einen Apfel zu werfen – anscheinend ist der Knabe aber 24/7 damit beschäftigt, zu wachsen. Unglaublich, wie groß der mittlerweile ist. Sie werden so schnell erwachsen! Die Silhouetten-Einstellung mit Langmantel hat jedenfalls bereits ein bisschen Cape-Charme versprüht. Hero in the making.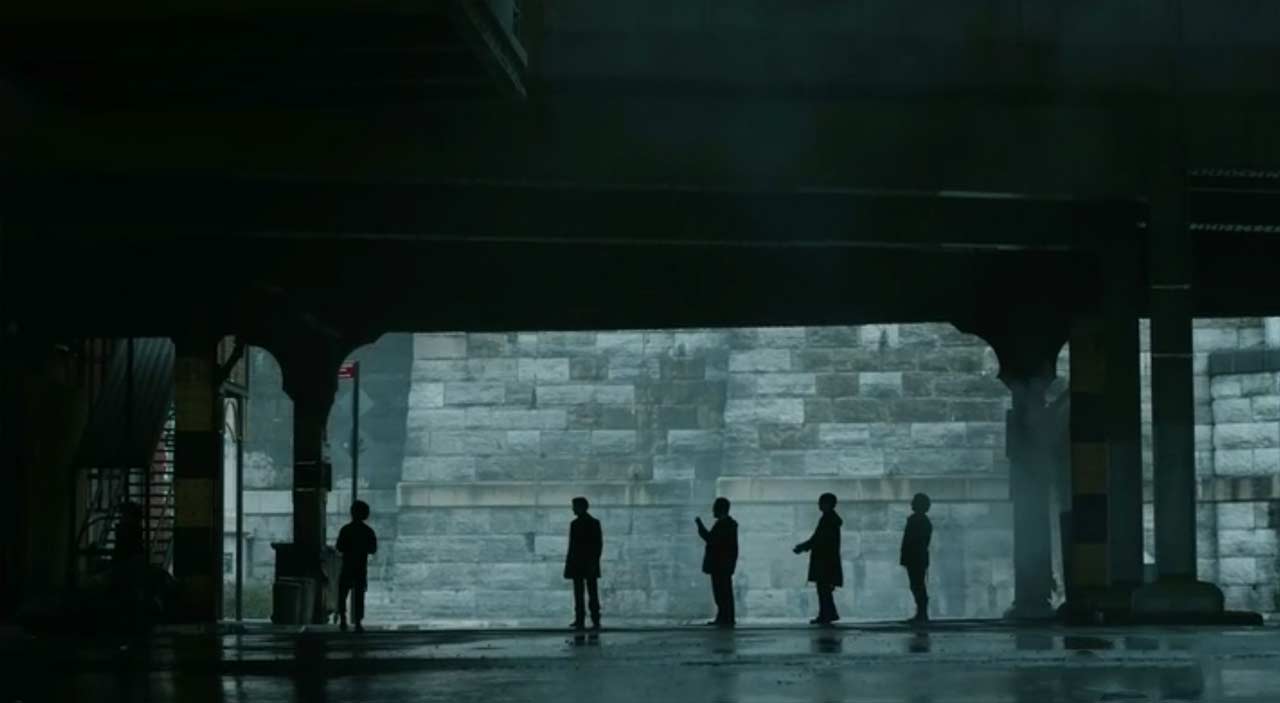 "Slap him!" – "What?!" (Harvey & Fox)
Zurück zur unmittelbaren "Verwandlung". Nygma als ganz und gar öffentlicher Bösewicht. Zunächst gibt es ein dreifaches Ratespiel für foxy Foxy, danach eine kurze Psychiaterstunde für Nygma, die jedoch weniger fruchtet…
"I'm the Riddler!" (Nygma)
Pillen weg, Oswald weg, Melone da – fehlt nur noch der Stock. Hach, was liebe ich diesen Charakter!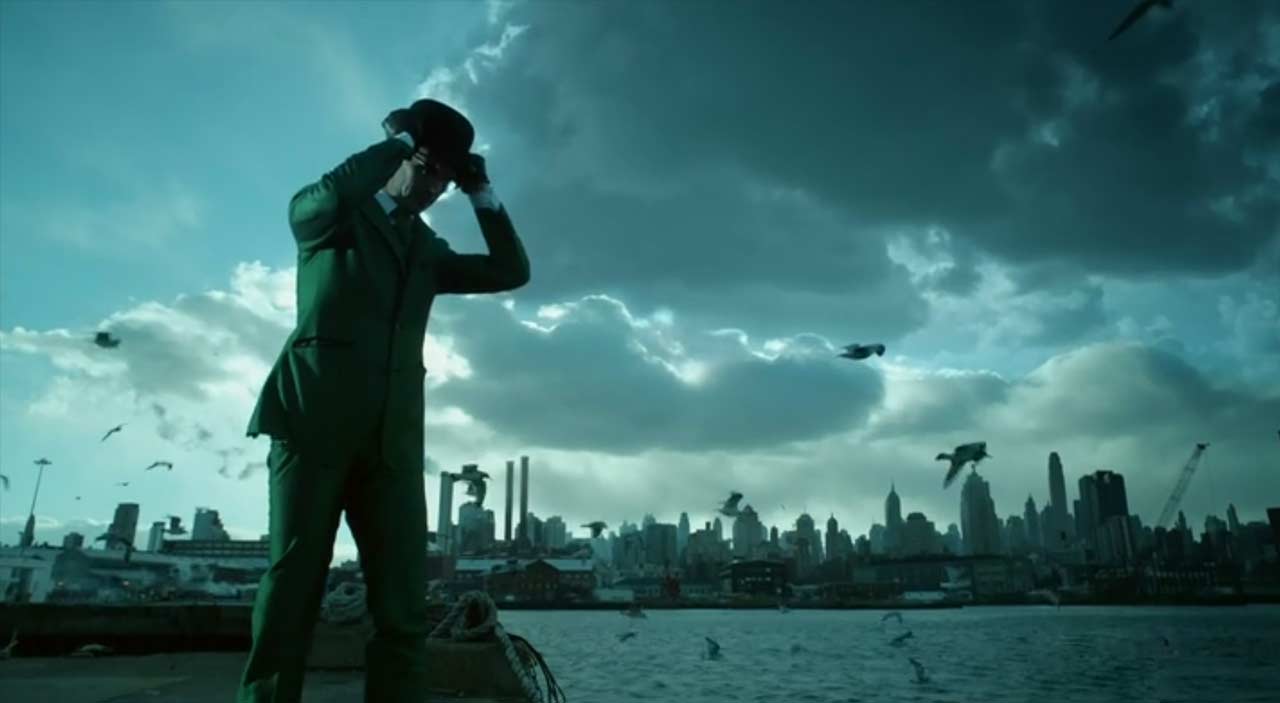 Weniger überraschend ist dagegen, dass Penguin doch noch lebt… Das hatte ich ja bereits beim Midseason-Finale irgendwie gerochen, auch wenn es mittlerweile doch arg dämlich erscheint, dass er mehrere Mal einen derart ähnlichen Beinahe-Tod stirbt. Sei es drum, als Figur ist er einfach zu wichtig und gerade mit dem prominenten Auftreten Nygm… äh, Pardon – des Riddlers! – dürfte hier Spannung erzeugt werden können.
"I just remembered. There is someone I need to kill!" (Penguin)
Bruce wacht derweil am Fuße eines Gebirges auf – das erinnert vom Setting her sehr an die Turmkletterszene im Batman-Film. Hero in the making – Part 2!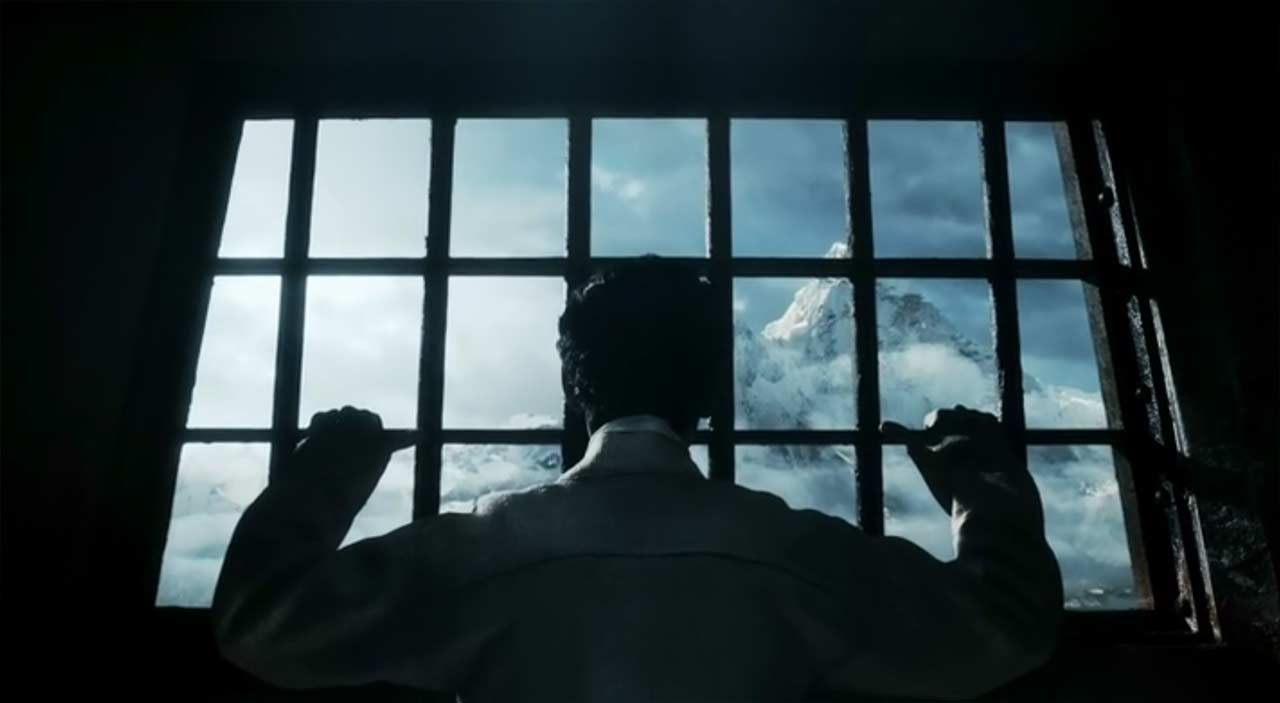 Es ist viel passiert, die Episode war unterhaltsam, und endlich gibt es eine Figur, die sich größtenteils zu dem entwickelt hat, was wir alle wussten, das sie es wird. Der "Riddler" ist als erster großer Gegenspieler prominent und würdig eingeführt worden und ist auf der Suche nach einem Widersacher. "Freiwillige vor!" heißt es jetzt und ich bin gespannt, welche originellen Vigilantes Gotham in den kommenden Wochen hervorbringen wird. Gestört hat mich lediglich die etwas überzogen inszenierte Dämlichkeit Bullocks und die Tatsache, dass in einem Raum von mehreren Dutzend Kadetten niemand die Lösung auf ein Billo-Rätsel weiß. Luft nach Oben ist also noch vorhanden.

Ach, und die Lösung zum Dachzeilenrätsel lautet natürlich "Review". Wusstet ihr selbstredend – sonst wärt ihr ja jetzt tot.

Bilder: FOX

-->