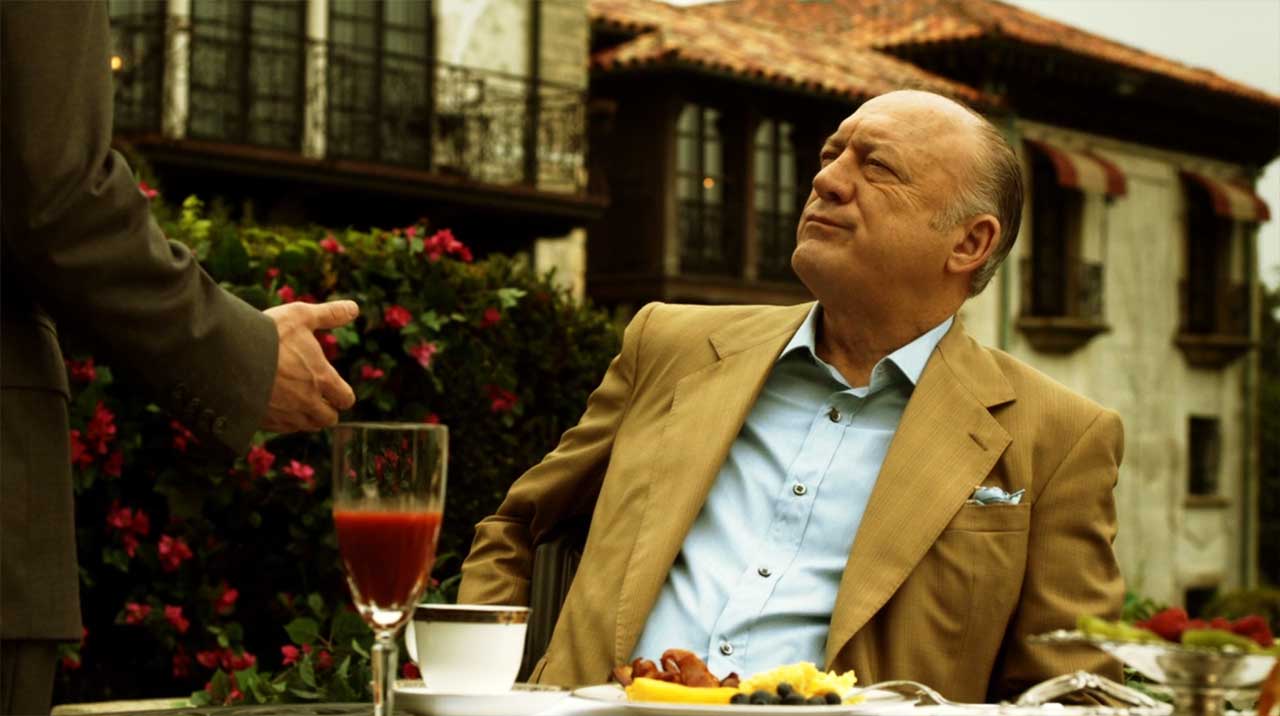 Diese Woche hat "Gotham" es auf angenehme Art und Weise geschafft, etliche Handlungsstränge miteinander zu verbinden und eine insgesamt sehr rund anfühlende Folge zu bieten. Okay, bis auf vereinzelte Timing-Fehler und einen unsagbar billigen Sonnenlicht-Filter. Aber der Reihe nach.
Beginnen tut dieses Episode nämlich alles im Arabien 125 vor Christus, als der tote Ra's al Ghul von seinem Vorgänger und etwas grünem Wasser gerettet wird. Ach ja, und dann wäre da noch dieses fancy Messer… Vermutlich muss man damit den Vorgänger umbringen, um selbst zum Nachfolger zu werden. Rund zwei Jahrtausende später scheint Ra's al Ghul auf der Suche nach seiner Nachfolge fündig geworden zu sein. Ist es Bruce?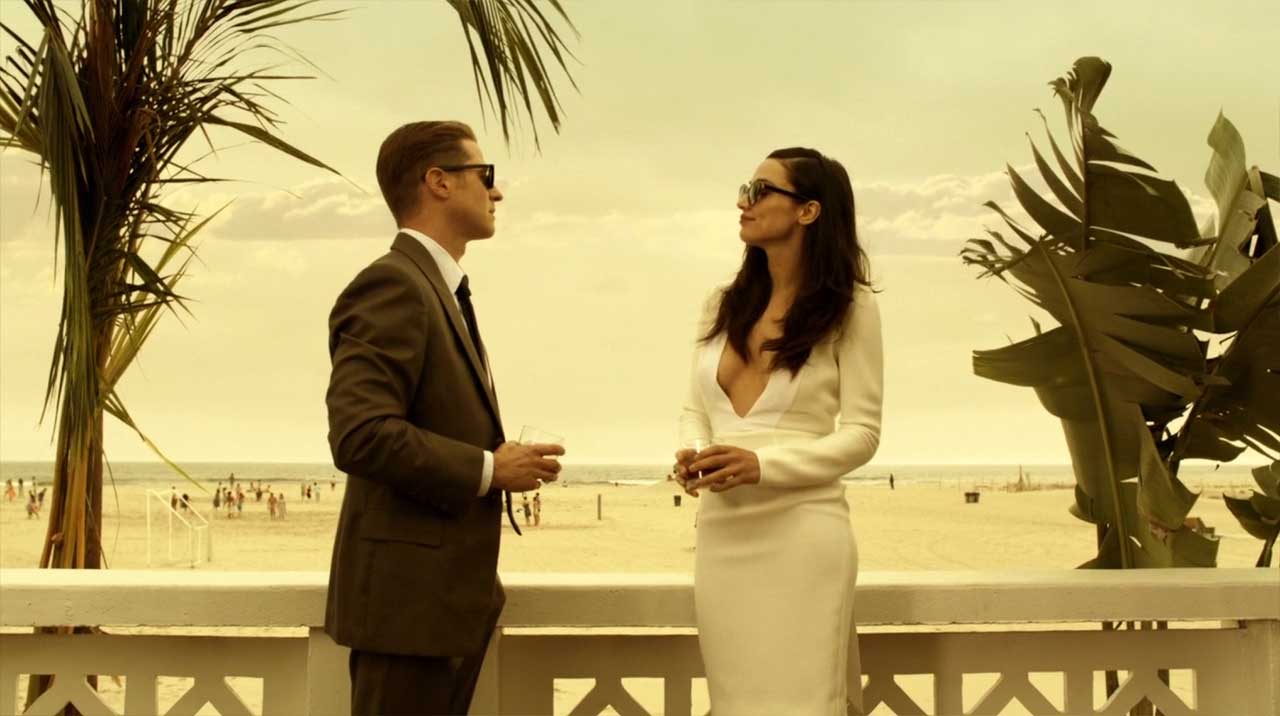 Machen wir zunächst einen Ausflug gen Süden. Jim findet bei Falcone in dessen Tochter eine neue Herzensdame, was unmittelbar und unmissverständlich jedem noch so großen Trottel mittels minutenlanger Blickkontakte klar gemacht wird. (Beim Dialog zwischen den beiden am Strand konnte ich mich nicht wirklich konzentrieren, sorry…)
"I can't remember the last time, I just stood still." (Jim)
Sofia Falcone (schön verkörpert von Crystal Reed) ist nun also die neue Böse mit Stil, wie passend, wo ihr Daddy im Sterben liegt, was auf sehr angenehme und einfache Art und Weise ohne angebliche Erklärung daher kommt (vermutlich liegt es am CSI-haften Orange-Filter, in dem er lebt…).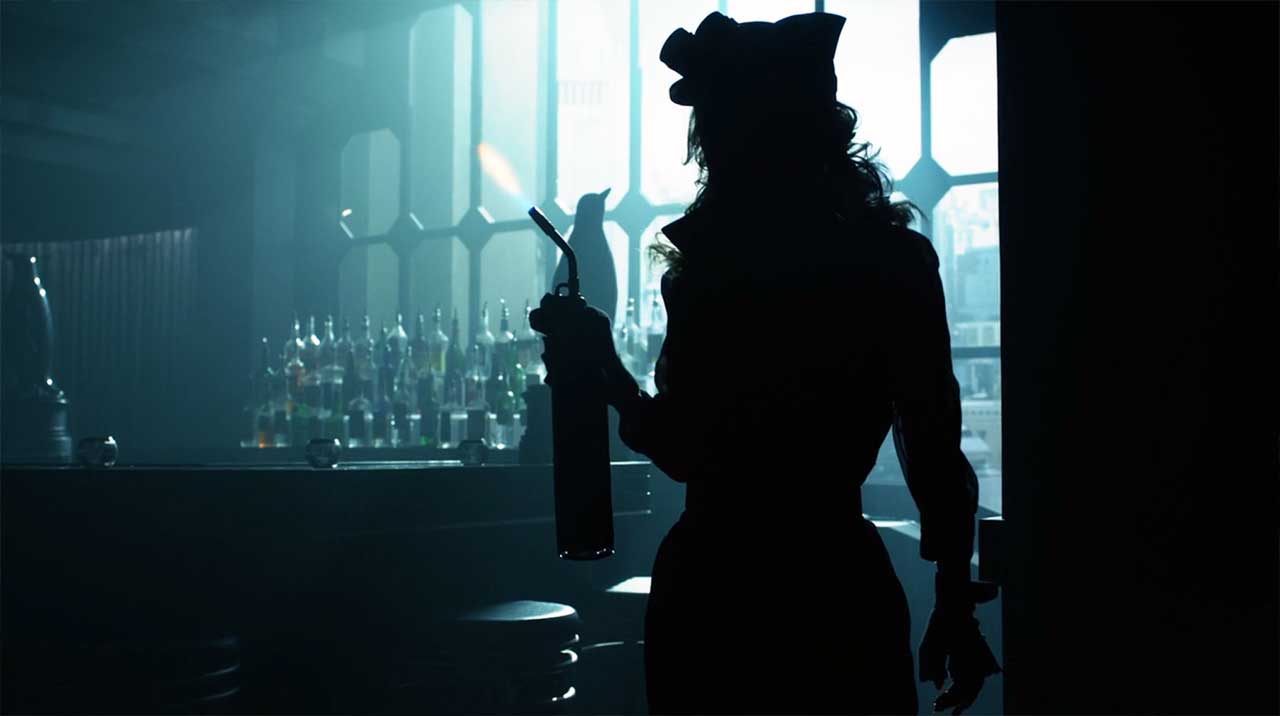 Erstaunlich früh und viel Bewegung kommt auch in das eingefrorene Theme Nygma. Eine Fanatikerin tau(ch)t aus dem Nichts auf. Dass es so zügig passiert, erstaunt mich zwar, DASS es passiert, aber nicht wirklich, so prominent und unachtsam Nygma dort platziert war.
So richtig habe ich in der Hektik (mein Gott, spricht die schnell…) nicht verstanden, was sie ist und wie sie ihr Kleid nennen möchte, aber das ist eigentlich auch egal, ist ihre Halbwertszeit kaum länger als die eines Kinderrätsels.
"Uh, soup's ready! Do you like tomato? I put little question marks in it, too." (Fanatikerin)
Apropos: Eigentlich sollten Rätsel den Riddler wieder retten, stattdessen denkt er aber nur in düsteren Absurditäten und schafft die einfachsten (extrem düster-absurden…?!) Kinderrätsel nicht. Vielleicht sollte er öfter bei QUIZmag vorbeischauen?! Letztlich kann er Akupunktur sei Dank wieder einigermaßen gehen und zumindest der Drang nach Rachegedanken und fiesen Plänen der Vergeltung kommt in ihm hervor. Meine Vermutung: Einige Folgen untertauchen und gegen Midseason-Pause ist er wieder am Start.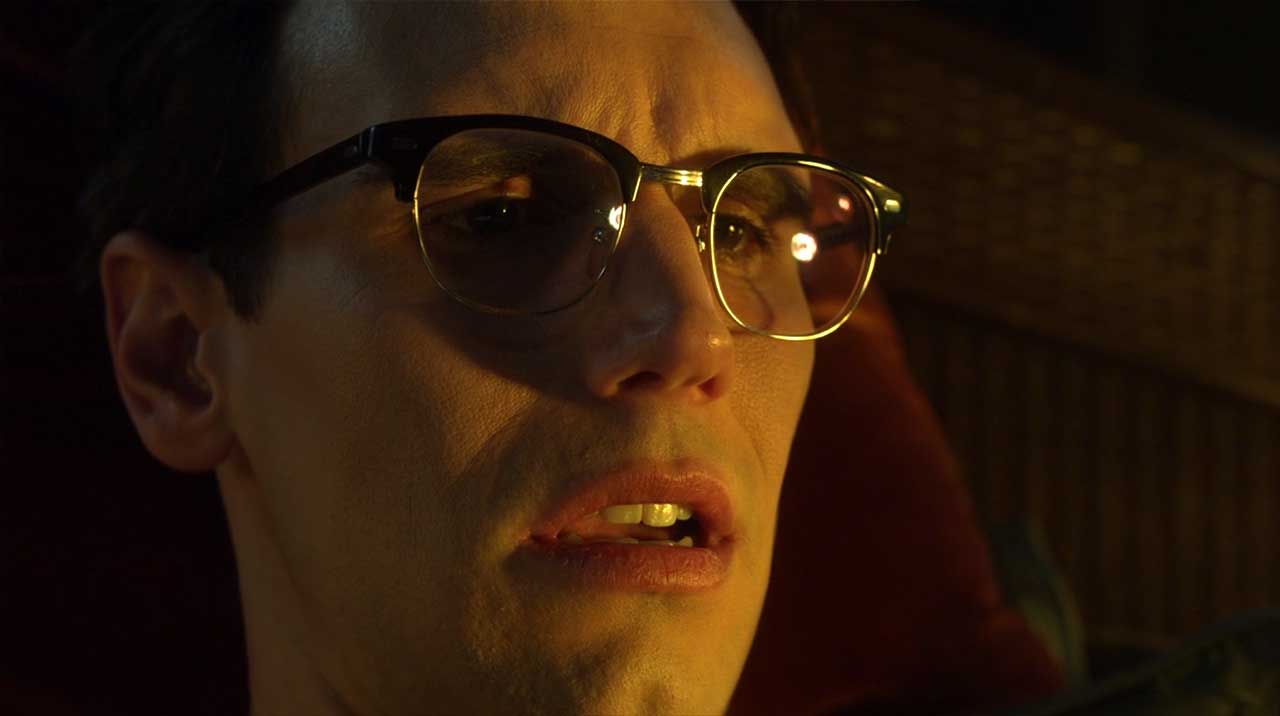 Aber kommen wir zur eigentlichen Haupthandlung. Bruce lernt im ersten High Tech-Einsatz einiges dazu, nicht jedoch, dass er die ebenfalls erstmals im feschen Leder-Zwirn herumturnenden Catgirl als "irgendeinen Dieb" abgetan hat. Ich freue mich auf den unvermeidbaren Moment, in dem sich die beiden Masken-Kiddies wahrhaft entdecken.
"Don't get shot in the face? Got it!" (Bruce)
"You're right though. The boy's acting does need some work, doesn't it?" (Alfred)
Jedenfalls ist da dieses Messer in der Lieferung gewesen, dann in Penguins Büro und halt irgendwie überall und immer prominent herumliegend, obwohl doch SOWAS von wertvoll. Macht Sinn. Etwa genauso viel, wie das Argument, dass etwas für weniger bei der Auktion weggehen würde, macht wenig Sinn, wenn man es günstiger haben will.
Der Plan, bei der Auktion als verwöhnter Bonzenjunge aufzutreten, hat mir gefallen, auch wenn die Szenen deutlich überspielt wurden gen Ende. Aber schön zu sehen, dass der sonst ständig-grummelnde Bruce auch mal kindhaft lachen kann.
"Alright, Master Bruce. Let's go over the plan again." – "It's simpel. I show up at the auction and buy the knife. Should be easy enough, I am a billionaire." (Alfred & Bruce)
Am Ende offenbart sich uns, dass Ra's al Ghul ziemlich überrascht von der Neuigkeit ist, dass Bruce das Messer hat. Entweder, weil es ein "alter Bekannter" ist, den er zu manipulieren weiß, oder weil eben jener sein Nachfolger sein soll. Barbara wird jedoch auch in gewisser Weise als potenzielle Nachfolgerin in Stellung gebracht.
"Unfortunately, nobody stays dead in this town…" (Penguin)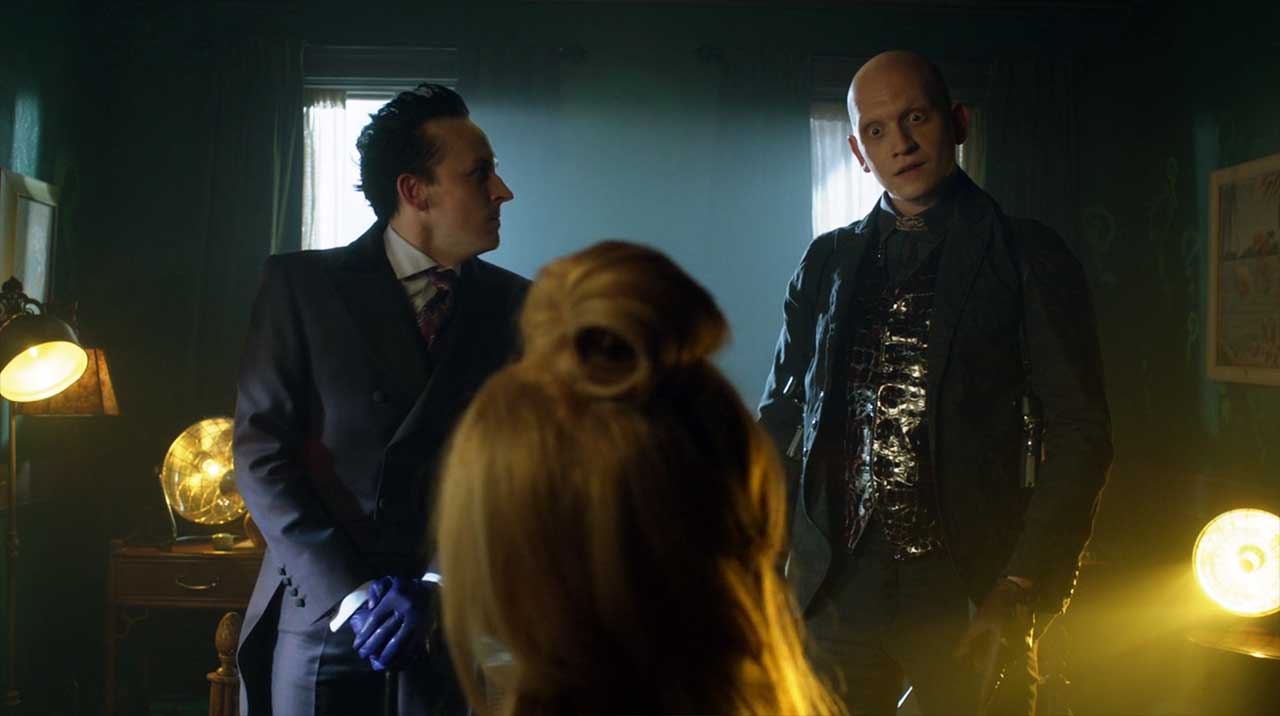 Das war eine unterhaltsame Folge mit verdammt viel Abwechslung. Der Alfred-Bruce-Parte gen Ende hin war mir dann doch deutlich zu überdreht, aber insgesamt hat die Mischung aus Spannung, Drama und Neuem gefallen. Noch bleibt abzuwarten, in wie fern Sofia als Neuzugang nicht nur Aussehen, sondern auch Taten folgen lässt, aber ihre Ansagen kommen zumindest klar und fokussiert herüber. Das könnte noch lustig werden, wenn sie auf selbstbewusste Charaktere wie Penguin oder Victor trifft.

Bilder: FOX

-->