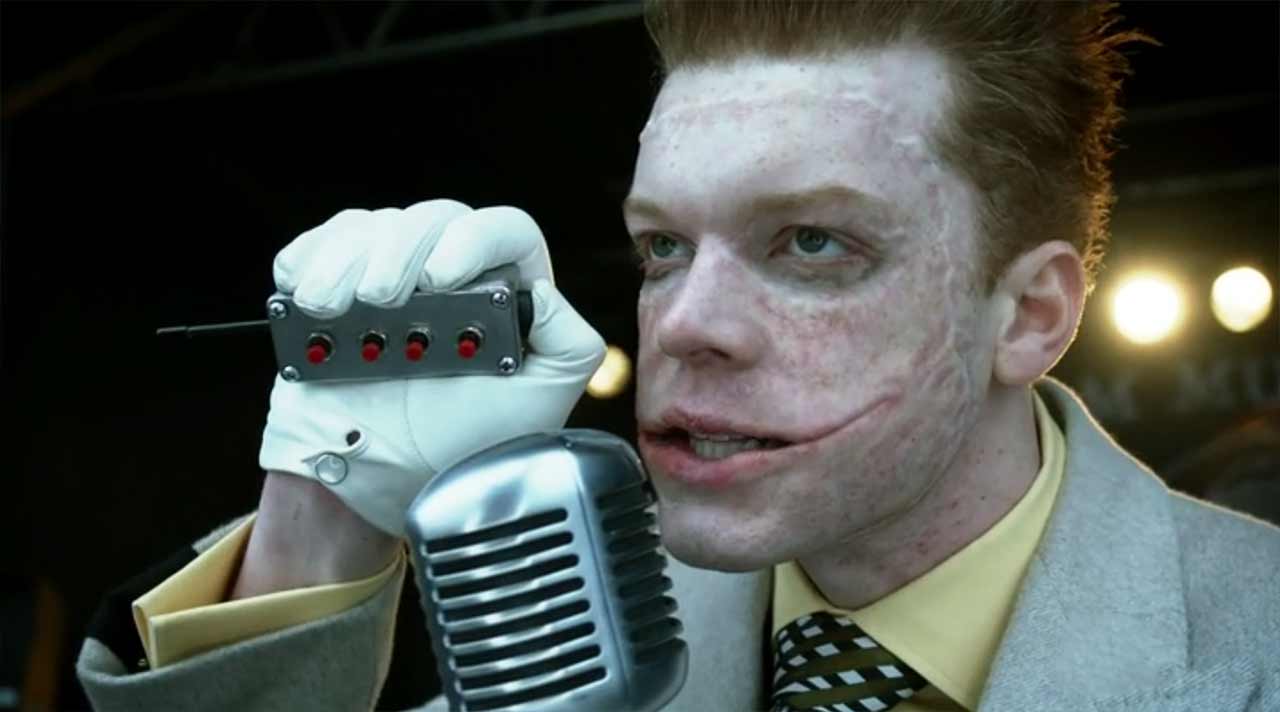 Eine Art letztes gemeinsames Abendmahl verleben die höchsten Moralapostel der Stadt Gothams zum Auftakt der neuen Episode an einem Tisch. Das ist noch nicht wirklich große Unterhaltung, wird es aber – wie zuletzt gewohnt – durch Jerome und seine Band(e), die sich gerne mal "The Arkham Asylum Lunatics" nennt. Der erste kleine Nostalgie-Schauer führt einem dann durch Mark und Bein, als Jerome die Worte "so serious" sagt – hach! Ein erstes kleines Zeichen in Richtung folgenschwerem Episoden-Ende.
"Come on, Gotham – what do you have to lose?! Except sanity…" (Jerome)
Weitere kleine Klassik-Hommage: Nachdem die "Jerome 5" den schlecht Playback-singenden Rock-Act beim überschaubaren Musik-Festival ersetzt, spielen die erstmal die alte "Batman"-Musik – grandios! Weniger erfreulich ist da die Logik, dass die Menschenmenge von Beginn an sehr starr verharrt, anstatt in Massen zu flüchten. Ebenso dürfte zumindest anzuzweifeln sein, dass so eine C4-Ladung derart wohldosiert sein kann, dass ihr Explosionsradius lediglich einen Hals breit reicht. Naja, so ist wenigstens ein Comissioner-Posten freigeworden.
Dass sogar Penguin ausgesprochene Angst vor Jeromes Irrsinn hat, ist zum einen ein ganz guter Gradmesser, zum anderen zeichnet es auch weiterhin das Bild des windigen Pinguins, der sich die Welt eben so zurechtbiegt und sich überall anbiedert, solange es in seinem Interesse ist.
"I am an honest criminal, Jim!" (Penguin)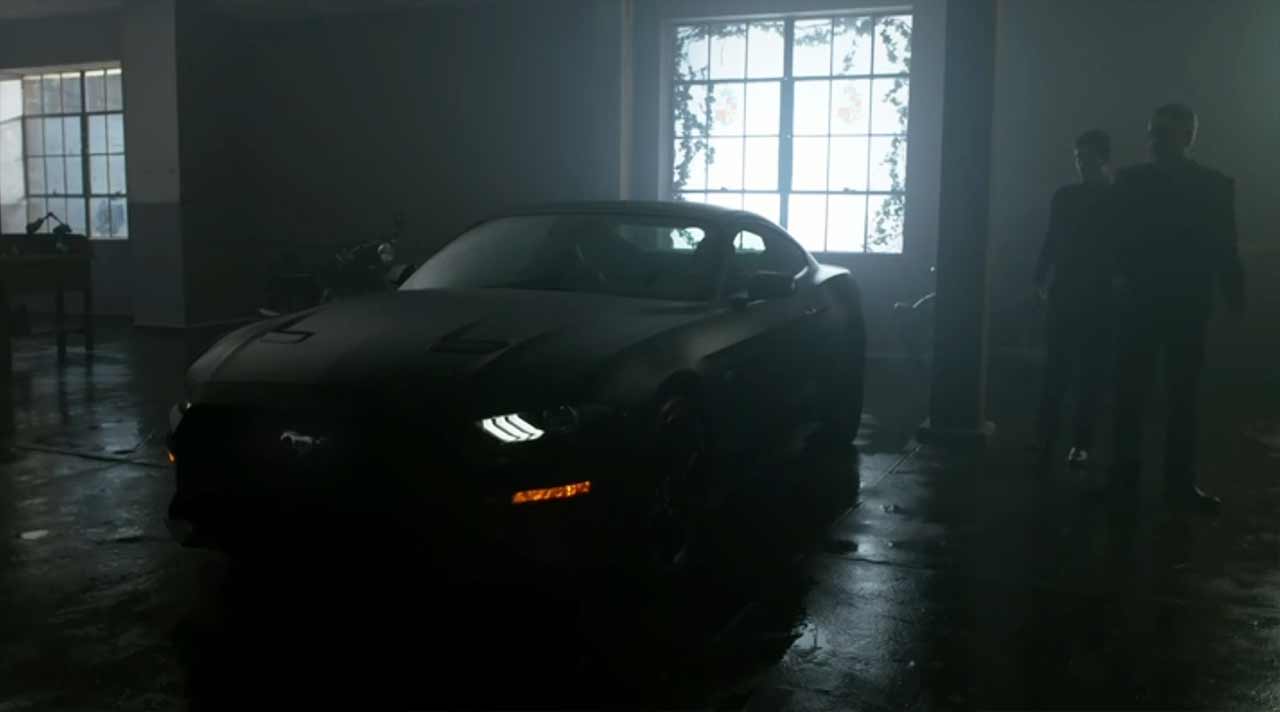 Jetzt aber auch von unserer Seite: Happy Birthday, Bruce! Sie werden ja so schnell erwachsen. Gerade noch in der Gasse beim Theater in Mamas Perlenkettenüberresten geheult, jetzt stolzer Besitzer des ersten Batmobils! Also, eines Mustangs – sehr nice! Auch wenn die alten Modelle deutlich cooler waren (aber eben nicht schusssicher). Die kleine Anekdote, dass er früher eine Mini-Bathöhle für sein Spielzeugauto gebaut hat, lässt Nostalgie-Härchen Nummer Drei aufstehen. Dann noch ein aktuelles Energie-Block-Projekt vom guten Valeska-Zwilling, der an die "Dark Knight"-Reihe erinnert (und total unauffällig nebenbei erwähnt worden ist).
Zurück zur Menschenmasse. Die duckt sich artig (bis auf Bruce, sehr schön!) als die Schüsse auf den Dächern fallen und rennt dann doch schreiend und panisch davon, als ein Zeppelin am Himmel erscheint (und sie eigentlich gar nicht wissen, dass das schlecht ist…). In das etwas unlogische Prozedere passt auch, dass natürlich genau Jim alleine den alleine flüchtenden Jerome einfängt. Über nicht-tötliche Schüsse reden wir lieber nicht und dass jemand, der doppelt angeschossen und vom Dach gefallen ist, nach "Gotham"-Regeln noch lange nicht tot zu sein hat, sollte jeder mittlerweile gelernt haben. Dass es dann am Ende doch zum Tod Jeromes kommt, ist für mich gleichsam erfrischend wie konstruiert wirkend.
"I'm more than a man. I have an idea, a philosophy." (Jerome)
Es wurde ja wiederholt betont, dass der "Joker" zunächst nur eine Idee sei. Seit Staffeln wurde auch gebetsmühlenartig wiederholt, dass es NICHT Jerome sei, der Joker käme viel später, bla-blubb. In den letzten Woche hatte ich verstärkt das Gefühl, dass Jerome schon verdammt nah an der eigentlichen Figur sei (und ich mich damit auch sehr wohl hätte anfreunden können). Dass jetzt der SEHR kurzfristig eingeführte und so gar nicht dezent als ebenso irgendwie irre dargestellte Zwillingsbruder den Posten einnehmen könnte, wirkt seltsam. Das gleiche Prozedere nochmals, erneut vermutlich mit nachgeschnittenem Grinsen und (dank irrationalem Nervengift) nochmals größerem Irsinnsgrad inklusive Rachemotiv. Die Sache mit dem Lachgasgeschenk war schon irgendwie schön gelöst und es bleibt in der Familie, okay, okay, aber irgendwie kam mir der Wechsel recht schnell. Da hätte eine kleine Auszeit mit überraschender Wiederkehr auch nicht weh getan. Dass sie nicht so schnell eine der am besten funktionierenden Figuren einfach so beenden würden, dürfte aber auch klar gewesen sein.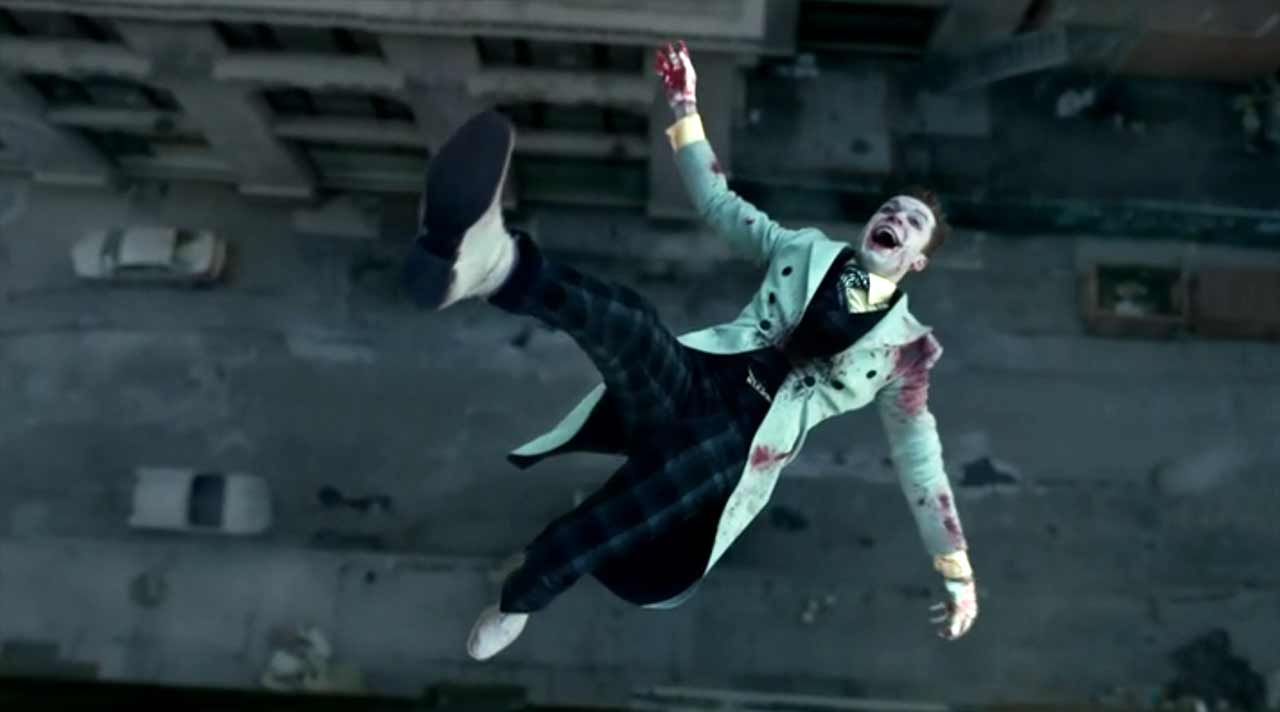 Ein bisschen reden müssen wir auch noch über den momentan eher nervigen Handlungsstrang rund um die ortsansässige Feminismus AG. Nach einer unnötigen Ninja-Sternsingen-Einlage gibt es alte Gemälde und Bücher mit Dämonen-Zaubersprüche und Tränke. Und die Erkenntnis, dass Ra's al Ghul wohl nur illusorisch tot ist. Und Barb binnen Minuten von bester Freundin zur abgehobenen Königin mutiert, die Tab raus schmeißt. Ach und: "Wir wurden in über 90 Kampfsportarten trainiert" – und treten dich dann doch plumpe am Boden, wie Besoffene in einer Kneipenschlägerei.
"I'm home." (Barb)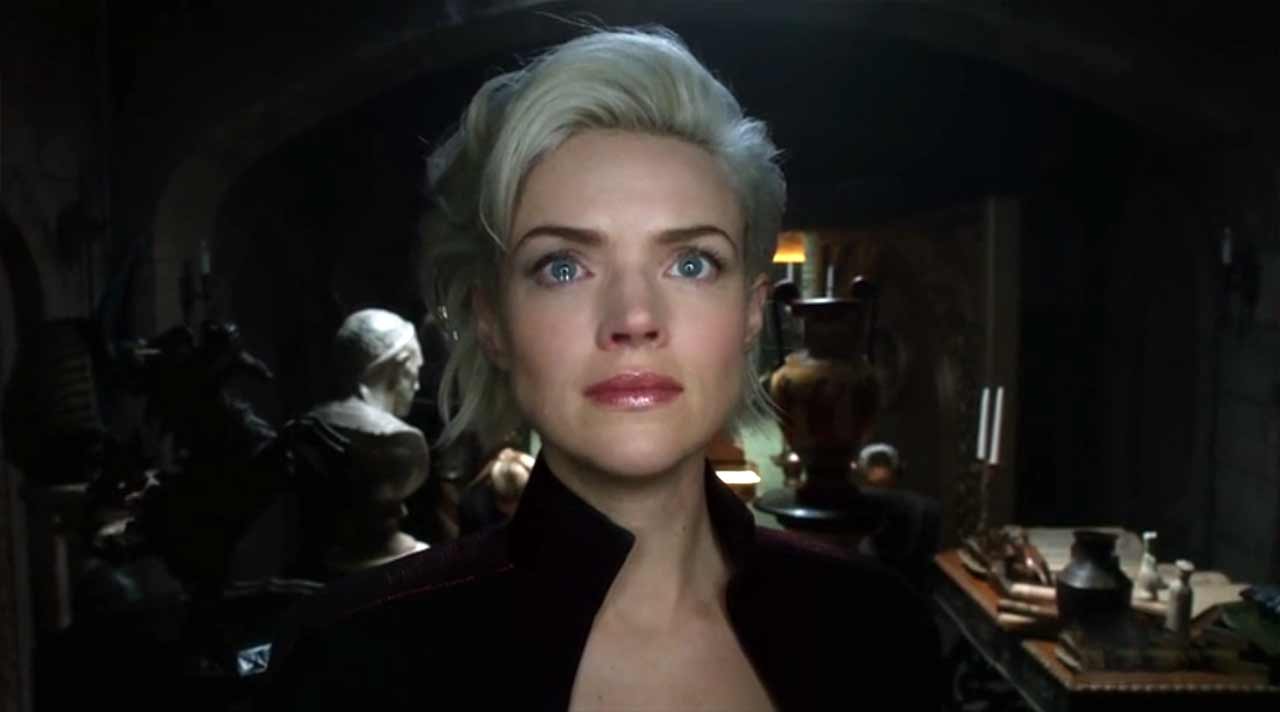 Viele schöne kleine Momente, die an das große Ganze im Batman-Universum erinnern, viele kleine Ungereimtheiten in Inszenierung und Darstellung und ein sehr künstlich ins Bild integrierte Zeppelin. Diese Episode "Gotham" hatte vieles zu bieten und war größtenteils unterhaltsam anzusehen. Bis auf die entschleunigende Barb-Geschichte hat das Pacing gestimmt und die Dramaturgie hatte hohes Tempo, konnte aber den Twist-Hebel gerade noch einigermaßen glaubhaft dosieren. Jetzt wird spannend, wie schnell sich der vermeintlich echte Joker präsentieren wird und was die Jerome-Überbliebenen so anstellen.
Au revoir, Jerome! Ich werde dich vermissen.
Bilder: FOX