Das Baumwesen Groot erlebt in fünf kurzen Episoden amüsante Abenteuer.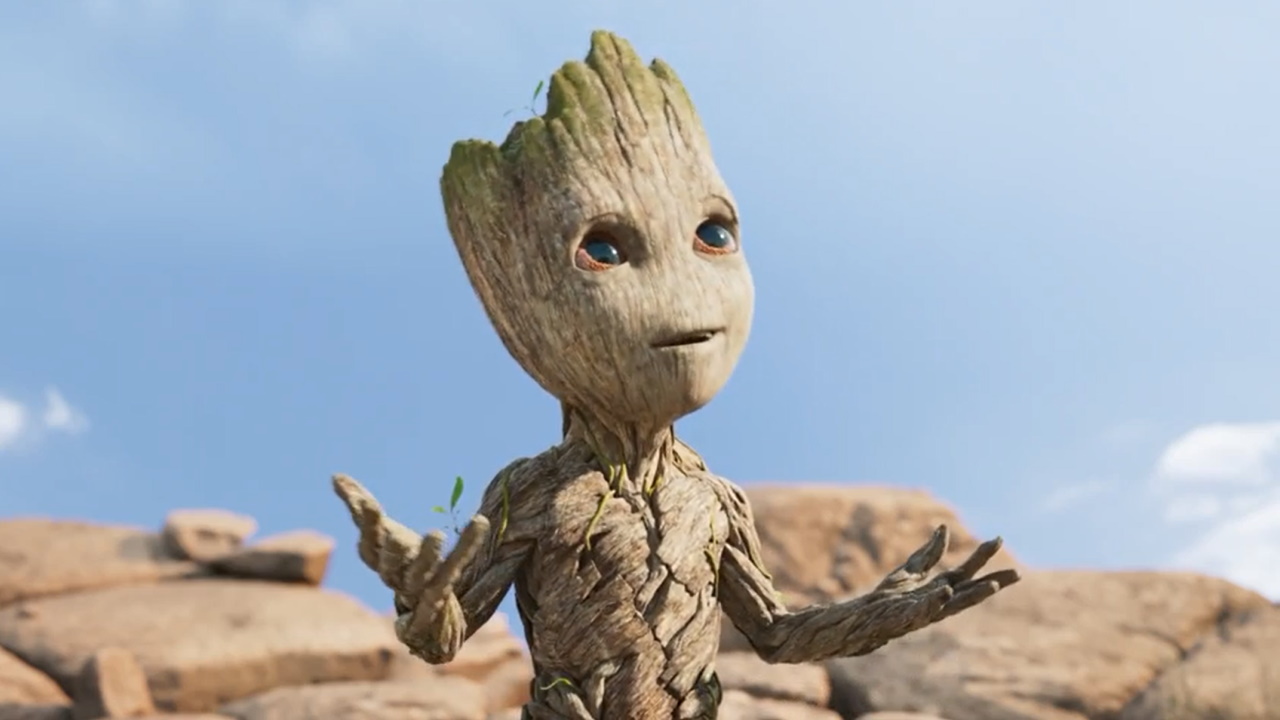 Als am Ende des Marvel-Blockbusters "Guardians of the Galaxy" der niedliche Groot in einem Blumentopf zu "I want you back" der Jackson 5 tanzte, schlugen die Herzen des Publikums höher. In der Fortsetzung durften Fans dann den kleinen Baby Groot an der Seite der Guardians im Kampf gegen Ego begleiten. Die knapp vierminütigen Folgen der neuen Soloserie auf Disney+ lassen sich nun zeitlich irgendwo zwischen dem Ende von "Guardians of the Galaxy" und "Guardians of the Galaxy Vol 2." einordnen. Die von Kirsten Lepore inszenierte Serie beleuchtet Groots spielerische Art und zeigen, wie er seinem Topf entwächst und seine ersten Schritte geht. Wie er auf skurrile außerirdische Wesen trifft, sich verkleidet, tanzt und seine Begeisterung für Explosionen auslebt. Also all das was der Kleine so treibt, wenn gerade mal keine großen Bedrohungen anstehen. Die komplett am Computer entstandenen Episoden überzeugen mit beeindruckenden Animationen, wie man sie von den Disney Animation Studios gewohnt ist. Satte Farben und realistisch wirkende Umgebungen lassen einen hier kurz in andere Welten eintauchen.
"I am Groot." – Groot
Gesprochen wird der Titelheld, wie bereits schon in den Filmen zuvor, von Vin Diesel, der trotz wiederholender Worte immer den richtigen Ton trifft. Mal neugierig, mal frech – ganz wie Groot selbst. Sämtliche Folgen fallen recht unterhaltsam aus, aber in der kurzen Spielzeit bleibt kaum Raum für echte Entwicklungen. Da hatten die "Toy Story"-Kurzfilme inhaltlich mehr zu bieten. An Highlights mangelt es trotzdem nicht, meines ist die "Magnum Opus" betitelte Folge, in der Groot diverse Gegenstände seiner Teamkollegen stiehlt, um eine Bombe daraus zu basteln. Das Ganze droht aus dem Ruder zu laufen, bis ein bekannter Guardian aufschlägt, um ihn zurechtzuweisen. Dessen Identität soll hier aber noch nicht verraten werden. Auch die Tanzeinlage mit einem formwandelnden Wesen oder der Kampf gegen außerirdische Winzlinge haben mir gefallen, aber da wäre durchaus mehr drin gewesen. Wer mehr von Groot und den anderen Guardians sehen möchte, darf sich aber jetzt schon auf Weihnachten freuen, denn dann erscheint "Guardians of the Galaxy Holiday Special".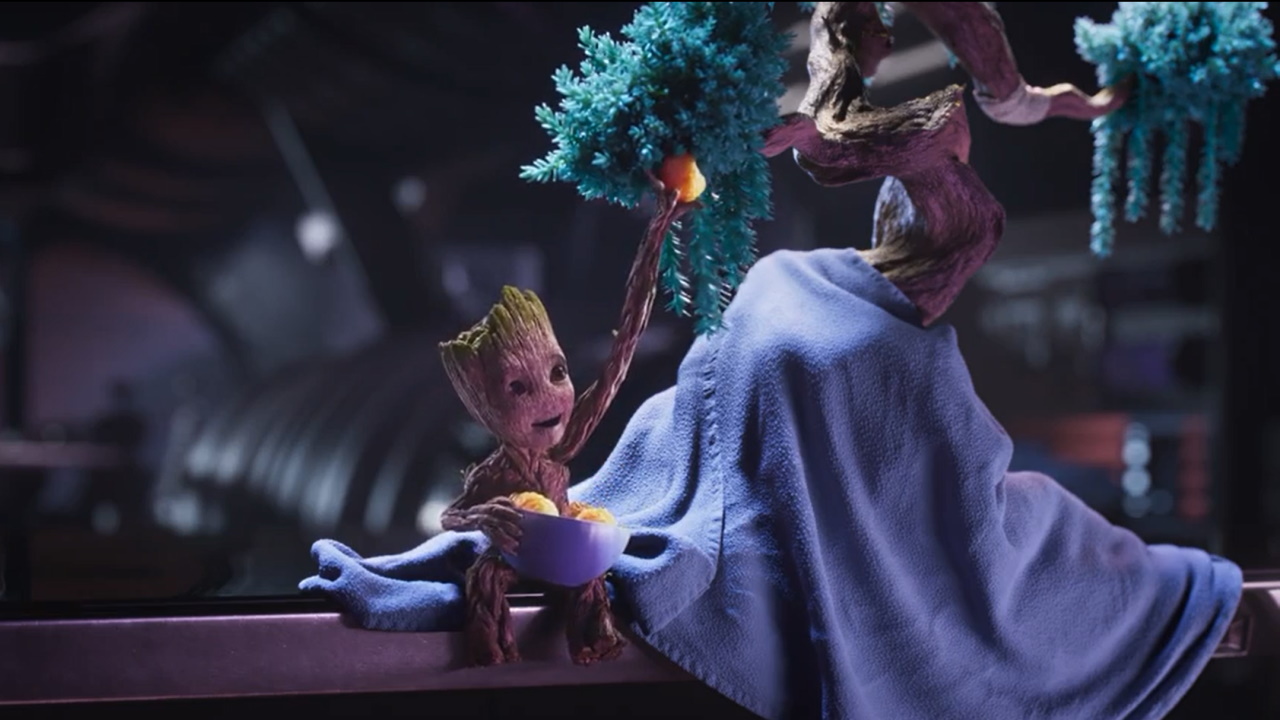 Fazit
Kurzweiliger Animationsspaß mit dem Fanliebling der Guardians of the Galaxy. Schade nur, dass die Filmchen so kurz geraten sind.

Bilder: Disney

-->