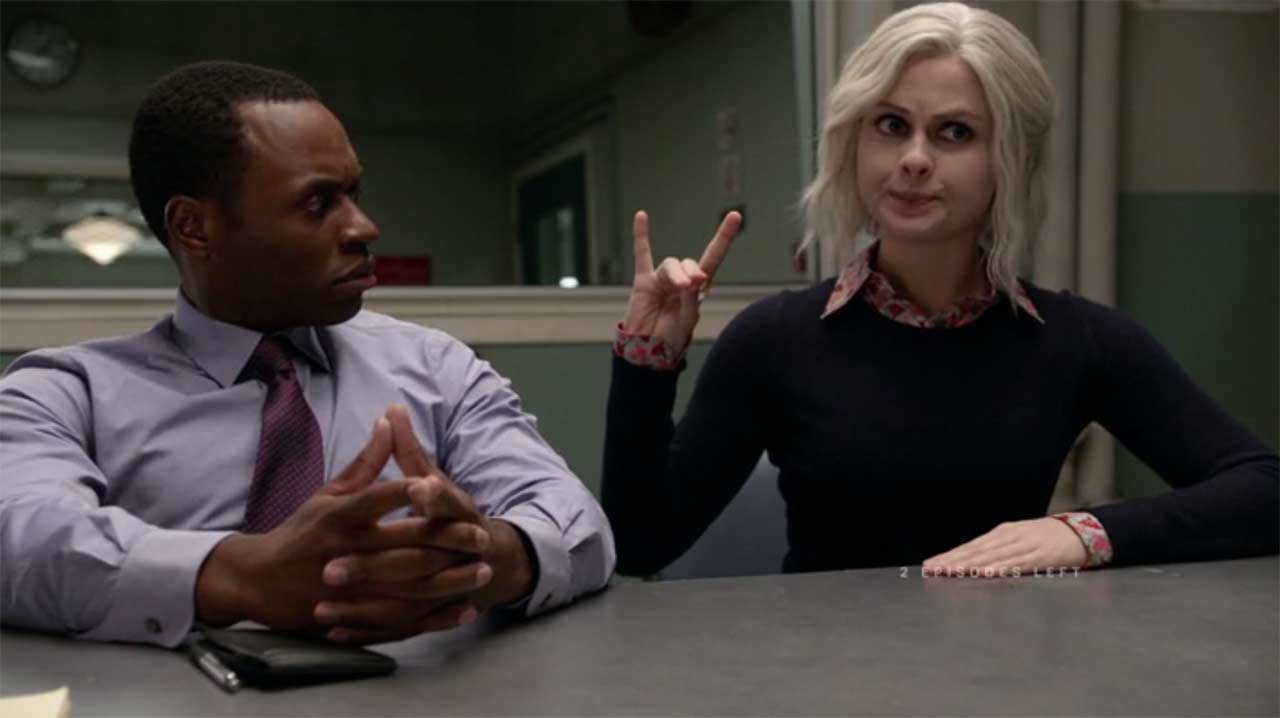 Der "Schweige-Fuchs" ist in den USA ein Koyote. Das und mehr konnte man in der aktuellen Folge lernen, wenn man zugehört hat. Denn Zuhören ist wichtig und ihr alle könnt Astronauten werden, wenn ihr nur gaaanz doll wollt! Okay, der enorm kindgerecht sprechende Jamie-Einfluss war tatsächlich noch nerviger als die letzten Gehirne, die Liv verspeist hat, da wird man beinahe so wütend, wie sie, als sie noch einmal das "Previously on iZombie" zu sehen bekam…
"This is me, Ravi. This is me, controlling my anger…" – "I am pretty sure, it's the anger controlling you." (Liv & Ravi)
Während Blaine im Gebrochenes-Herz-Modus ist, aktiviert Liv endlich mal wieder ihren "Full on Zombie Mode"! Dazu noch eine schöne Anlehnung an die Lyrics zu "The Joker" und fertig ist der gelungene Auftakt. Zeit für einen Snack! Heute im Angebot: ein Pädagoge, Drachenzähmer und viel zu guter Mensch – bis auf die Seitenspringerei. Da sind aber auch viele gutaussehende junge Mütter in seiner Klasse… Upps. 14 Nägel später gibt es Peanutbrain & Jelly-Sandwich-Rolls. Yummy!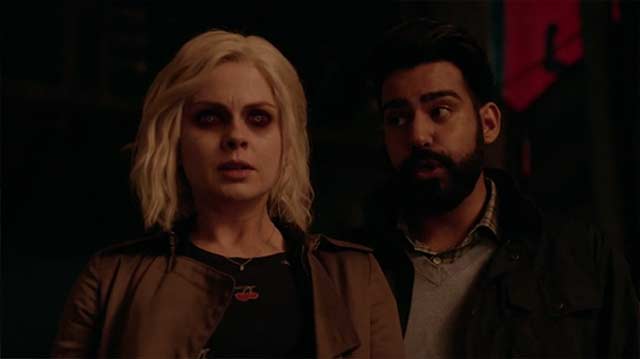 "Shut the door – the gunea pig got out!" (Lehrerin)
Major gibt erzwungenermaßen zu, menschlich zu sein. Das ist gar nicht schlimm, denn wir alle sind menschlich und dürfen auch mal unsere weichen Seiten zeigen, wenn wir z.B. ein "Aua" haben oder jemand voll gemein zu uns war. Lasst eure Emotionen einfach raus! Ja, auch Weinen ist erlaubt, wenn euch ein Review mal zu sehr mitnimmt. Taschentuch?
"There's no sign?!" – "That's how you know it's cool!" (Zoldaten)
Ha! Und Major versagt beim Chili-Test. I knew it! Okay, ich hatte auf Clive getipp und Major muss gar nicht rein beißen, weil er gerade noch gerettet wird. Die Zeitraffer-Szene in der Bar hat zudem einen Superstern verdient, sehr schön gemacht.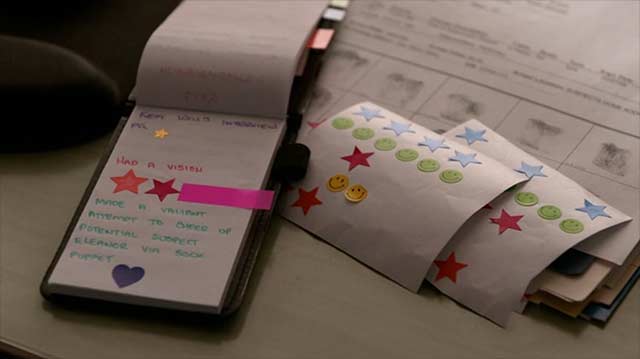 Dann kommt es zu spontanen Wechseln. Ein Anwalt springt unaufgefordert ein und Blaine verliert mal eben nicht nur sein Business, sondern auch jede Menge Blut. Vielleicht heitert ihn ja auf, dass ich jetzt erst registriert habe, dass Clive in der "SPD"ist? Ha. Haha. Ha.
"Ain't personal, it's capitalism, dude. We built the better mousetrap." (Don E.)
Weniger lustig fand ich da die Tatsache, dass der Privatdetektiv Clive und Liv so gar nichts sagen darf, aber offen lauter fallrelevante Fotos an der Wand hängen? Klar doch. Allgemein ist der Fall mal wieder irgendwo zwischen billig und irrelevant anzuordnen, schade.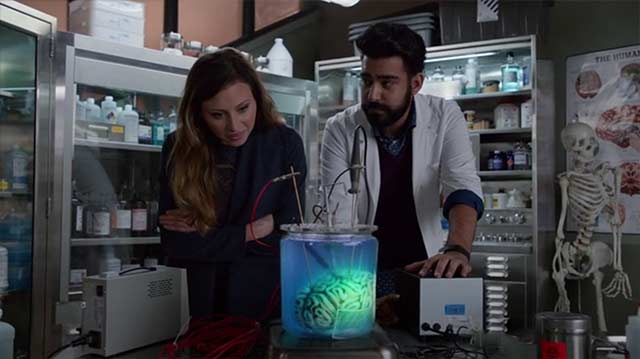 Ravi bringt wenigstens mal wieder etwas zum Leuchten: ein Hirn und Peytons Augen. Mal schauen, was sich noch in zehn Tagen in Sachen Verbrecher-Hirn tut. Vermutlich bleibt Liv aufgrund staffelfinalisierender Extrementwicklungen nichts anderes übrig.
Zum Ende gibt es dann sogar noch eine weitere Zombie Mode-Sequenz (quasi der rotäugige Rahmen der Episode), die zu Problemen führen dürfte. Wenn Verschwörungstheoretiker Futter bekommen, kann es nicht gut enden – und das war auch selten dämlich von einem Elite-Zoldaten. Und der Wagen scheint wohl einen sehr ordentlich Heckantrieb zu besitzen…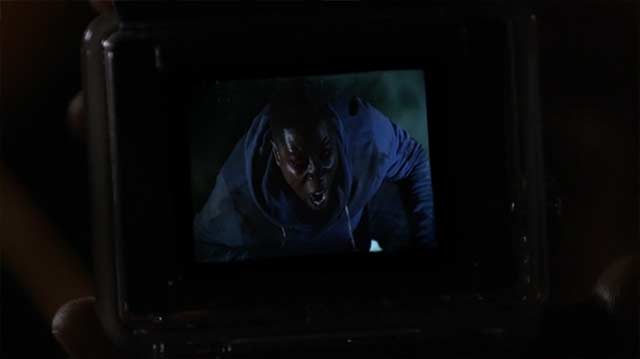 Ein Stern und zwei Smilies für diese Folge. Das dürfte Mittelmaß im Vorschul-Spektrum bedeuten, oder? Wie dem auch sei, das war "naja" bis "nett". Leider fehlte Biss im Fall, das Hirn hat genervt und irgendwie wirkte vieles aufgesetzt zwischen all dem Leerlauf und Unzurechnungsfähigkeiten. Wird Zeit, dass das Endspiel beginnt.

Bilder: The CW

-->