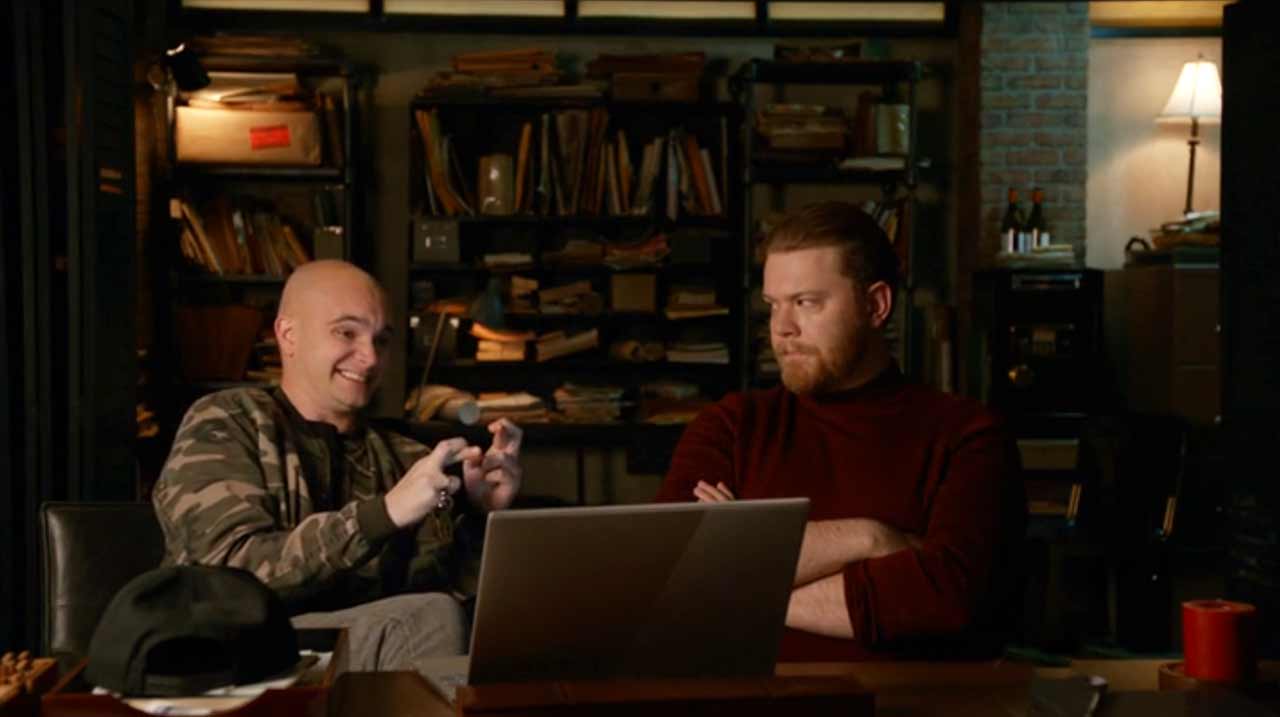 Zombies, religiöse Kulte, eine abgeriegelte Stadt, Menschenschmuggel, öffentliche Hinrichtungen – wer dachte, "iZombie" könnte gar nicht mehr mit schlimmeren Themen aufwarten, hat sich getäuscht. Diese Woche wird nämlich ein ganz und gar pikantes gesellschaftliches Thema angepackt: das Kennenlernen potenzieller Schwiegereltern. Ravi ist auf gewohnt charmante Weise aufgeregt, Peytons Eltern kennen zu lernen, sammelt dann aber doch recht fix Pluspunkte beim gemeinsamen Spaghetti-Essen. Zumindest bei den Eltern.
"I'm like a tall stuffed animal with a medical degree." (Ravi)
Auf dem Menü steht diese Woche ein germophobes Personalabteilungsleiterin-Imitator-Sandwich. Also, für Liv. Don E hat bereits ein in unbekannter Art zubereitetes Regisseurs-Hirn zu sich genommen, was ihn gleich mal in die Leitungsrolle der Untergrund-Aktivitäten wachsen lässt – von Blaine ist weit und breit keine Spur.
Brother Love hat keine Lust auf seine feingeistigen Vorschläge und beginnt direkt mit Vollgas seine Online-Predigt. Die springt schneller in Sachen View-Zahlen an, als ein Video von Bibi – und das gar ganz ohne Refresh der Seite (die niemand im Vollbild anschaut, wirklich?!).
"Are you crying because of the medical condition or because it moved you to tears?" (Don E)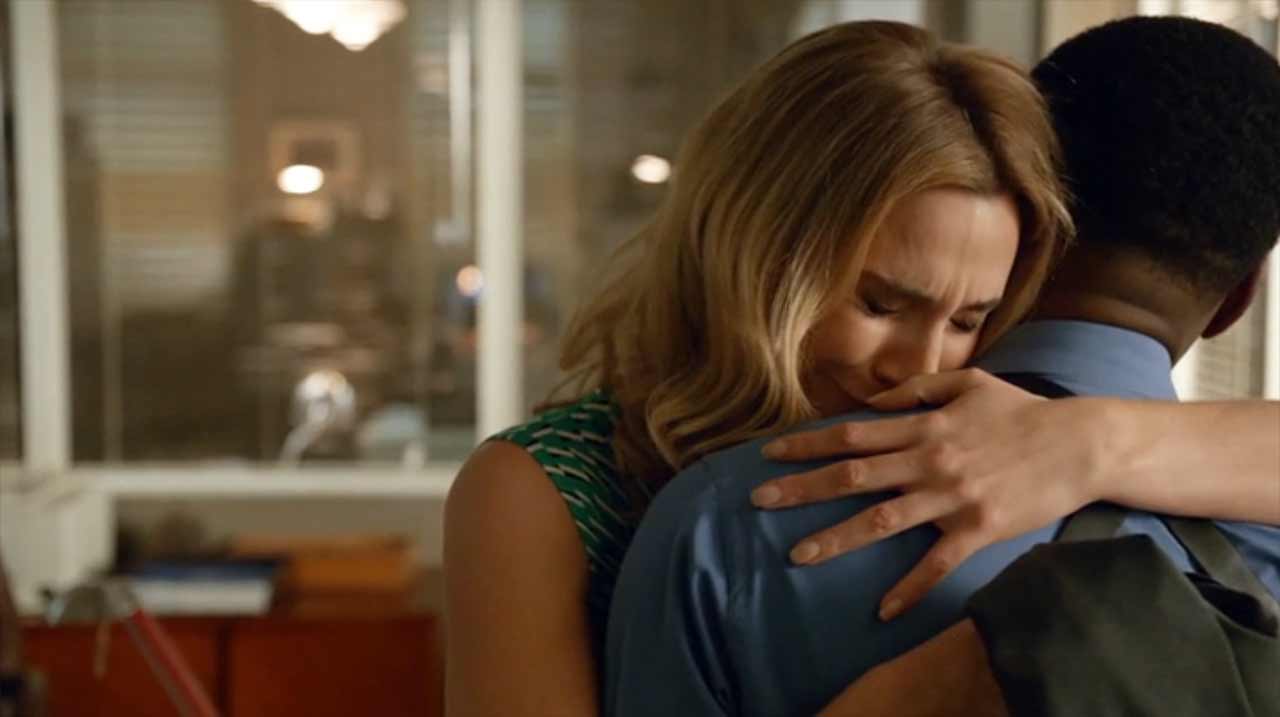 Weder gegen Grippe noch gegen romantische Enttäuschungen geimpft ist Clive, dessen kleine Liebesbeichte von Dale aus Versehen aufgeschnappt wird, was zur Trennung beider führt. Das dürfte noch ein Nachspiel haben, haben beide doch offenkundig noch Gefühle füreinander und die eigentlich notwendige Aussprache wurde von den Machern denke ich bewusst umfahren.
Aber kommen wir zu den wirklich guten Momenten der Folge. Liv als Peyton? Das passte erstaunlich gut (auch wenn das Googeln eines unscharfen Fotos jetzt nicht soo überzeugend war). Interessant empfand ich auch die Idee mit dem Wahrheits-Hirn, auch wenn ich direkt seltsam empfand, dass Major dennoch so euphorisch beim Vortragen war (eigentlich hätte ich eher Angst erwartet). Das hat so auch etwas den eigentlich netten Twist mit dem Rettungskommando vorweggenommen.
"My squad is top notch! Three or four of them at least." (Major)
Dass Russ fliehen konnte – zumal es gar nicht gezeigt, sondern nur nacherzählt wurde – ist mal wieder so eine kleine Ungereimtheit. Die kann ja auch im echten Leben passieren, klar, hier wirkte es aber als inszenierte Funktion, um ein Mitglied des erweiterten Casts sterben zu lassen. Dass ich die Namen der angeschossenen Jordan und des erschossenen Captain Seattle nachschlagen musste, zeigt ja mal wieder, wie vergesslich und aufmerksam ich bin wie unrelevant und kleingehalten die Figuren noch waren. Da konnte gar keine wirkliche Emotion bei mir aufkommen.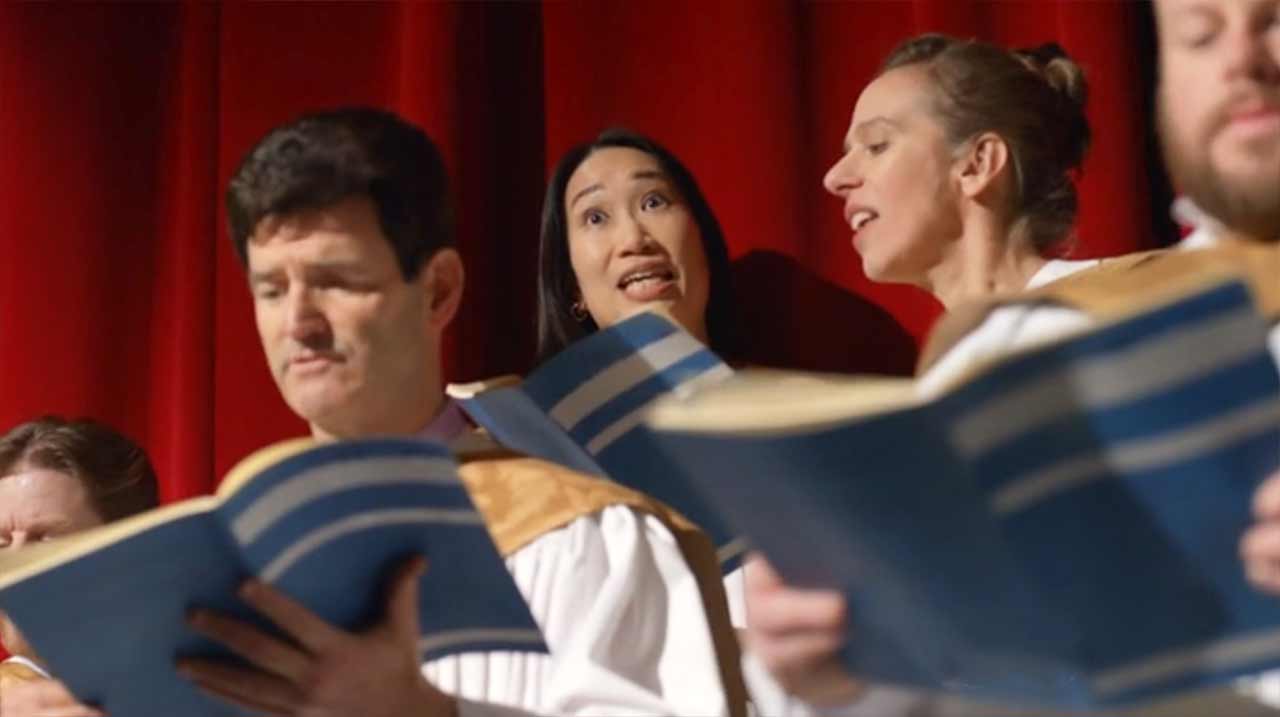 Die kamen schon eher bei dieser einen Chorsängerin auf – what the…?!
"What's he to you?" – "Just food." (Brother Love & Tucker)
Nein, vor allem natürlich bei Isobel. Die schockierte nicht nur mit der Schreibweise ihres Namens, sondern gleich mehrfach mit ihrem Totstell-Talent, wobei eigentlich beim zweiten Mal klar wird, dass das ein "Running Gag" wird und ihr im Ernstfall niemand mehr glauben wird. Ganz so schlimm wird es dann nicht, auch wenn der Moment mit der Ankunft der Mutter für mich bereits einer zu viel war. Die kam dann scheinbar gerade noch rechtzeitig für eine letzte Umarmung.
Isobels Tod ist sehr schade, war sie doch ein sehr charmantes Mädchen, das eine erfrischende Erweiterung des Casts dargestellt hat. Vielleicht lebt sie ja tatsächlich noch ein bisschen weiter – sei es durch die Entdeckung eines möglichen Heilmittels oder die nette Geste, dass Liv ihr Hirn essen darf. Hach, iZombie-Melancholie!
(Bei der Leichenschauhaus-Szene ist mir aufgefallen: Nehmen die eigentlich immer die gleiche Schublade? Sollte man mal checken, vielleicht kann man ja nur eine öffnen und der Rest ist fake? Vermutlich ist sie aber einfach am besten zugänglich und cineastisch einzufangen…)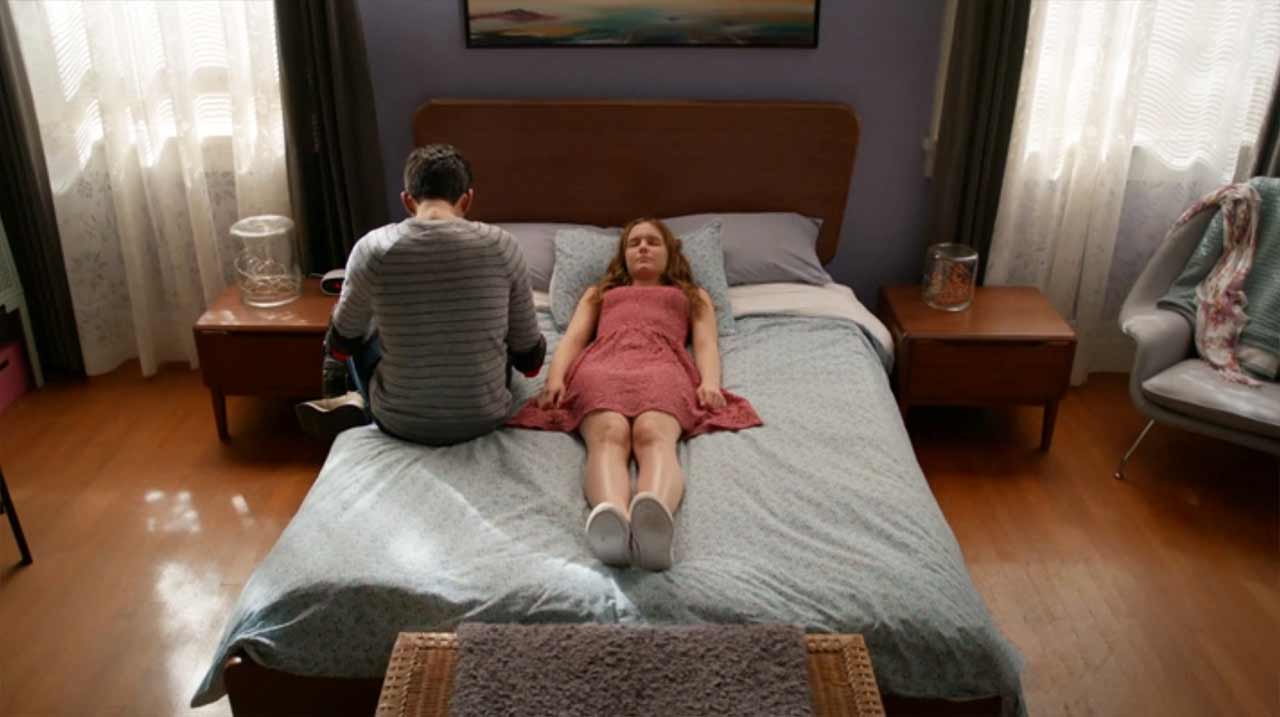 Diese Woche hat "iZombie" unter Beweis gestellt, dass sie die Mischung aus Drama und Emotion doch noch gut hinbekommen, ohne dabei zu aufgesetzt und schnulzig zu wirken. Jason Dohring hat mir in der Bar-Szene sehr gut gefallen, wie er zwischen hoch-euphorischer und enttäuscht-wütender Stimmung gewechselt hat. Etwas schade empfand ich dagegen, dass Blaine überhaupt nicht zu sehen war und die Grippe zwar ständig latent genannt wurde, aber bislang kein wirkliches Thema war – bis auf die kleinen Germophob-Sequenzen. Ob da noch was kommt?
Noch zwei Folgen erwarten uns diese Staffel, in denen nun eigentlich der große Showdown erfolgen dürfte. Die Brother Love-Gruppierung dürfte wachsen, durch den Franzosen könnte Fillmore Graves unterwandert werden, dazu der geflohene Russ, eine Peyton, die in der Hauptstadt für Ruhe sorgen möchte – die Wege sind bereitet. Mögen sie zufriedenstellend zusammengeführt werden.
Bilder: The CW