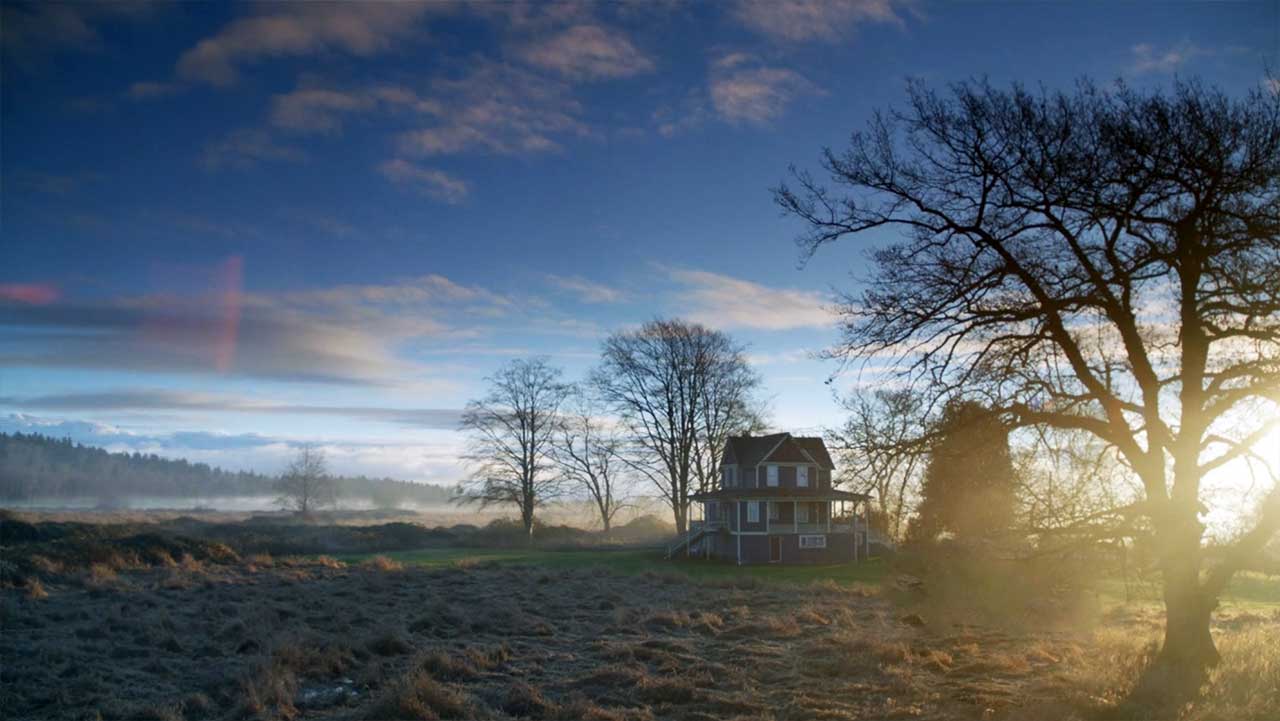 Dass wir nicht mehr nur auf die Zielgerade der laufenden Staffel einbiegen, sondern uns mitten im angezogenen Endspurt befinden, zeigt "iZombie" diese Woche recht eindrucksvoll. Nicht nur mit der Besonderheit eines ungewöhnlich schönen Szenerie-Shots, wie dem obigen, sondern auch alleine in der Tatsache, dass ich mich ungewohnt schwer von möglichen Screenshots aus der Folge trennen konnte. Also gibt es sie einfach (fast) alle für euch. Dass so viele bedeutende Momente vorhanden waren, ist ja auch nicht das schlechteste Zeichen.
Schlecht wird vor allem Twitter gemacht, das als Überbringer trauriger Nachrichten fungiert. Alle scheinen das zuvor in der Serie so gut wie nie beachtete Netzwerk neuerdings zu nutzen. Zum Glück, sonst wäre uns glatt verborgen geblieben, dass Liv Renegade sich stellen soll. Ebenso Überbringer schlechter Nachrichten ist der böse Bleistiftschubser Captain Hobbs, der Major als vermeintlich neues Fillmore Graves-Oberhaupt einlullt, nur um petzen zu gehen. Buh!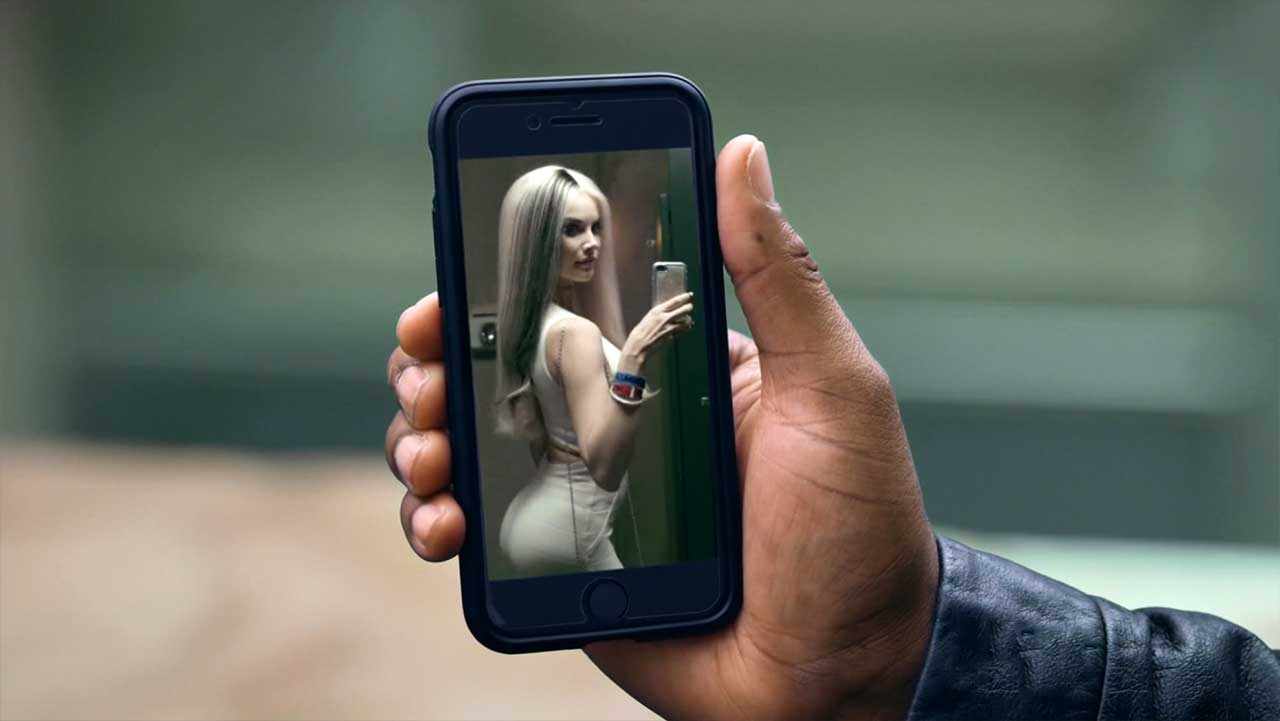 "Funny story – she's been kidnapped." – "It's not that funny." – "By Major. In a nice way!" (Ravi & Clive)
Liv Olivia wird nach Oregon (schöner Szenerie-Shot oben) "entführt", so dass sie der Versuchung widerstehen mag, sich zu stellen. Das führt indirekt zu zwei Sachen: Zum einen weiß nun so ziemlich jeder, wer Renegade ist, zum anderen gibt es dieses Mal zwei Speisen auf der Karte. Nur gut, dass Ravi seine "weiße Zeit des Monats" hat und als Teilzeit-Untoter einspringen kann.
Für Liv Olivia gibt es 95-jähriges Liebespaar – leider ohne Foodporn-Zubereitung, dafür mit gaaaanz viel Liebe. Mir gefällt, dass dieses vermeintliche Wolke 7-Paradies noch einen Haken hat.
Hirn Zwei der Woche ist "geheilter Zombiefluencer mit Darstellungsdrang". So bekommen wir nicht nur den vermutlich stärksten Boomerang des Jahres, sondern auch eine 1A-Performance von Ravi zu sehen.
"I don't engage in hate speech so I have no response for you!" (Ravi)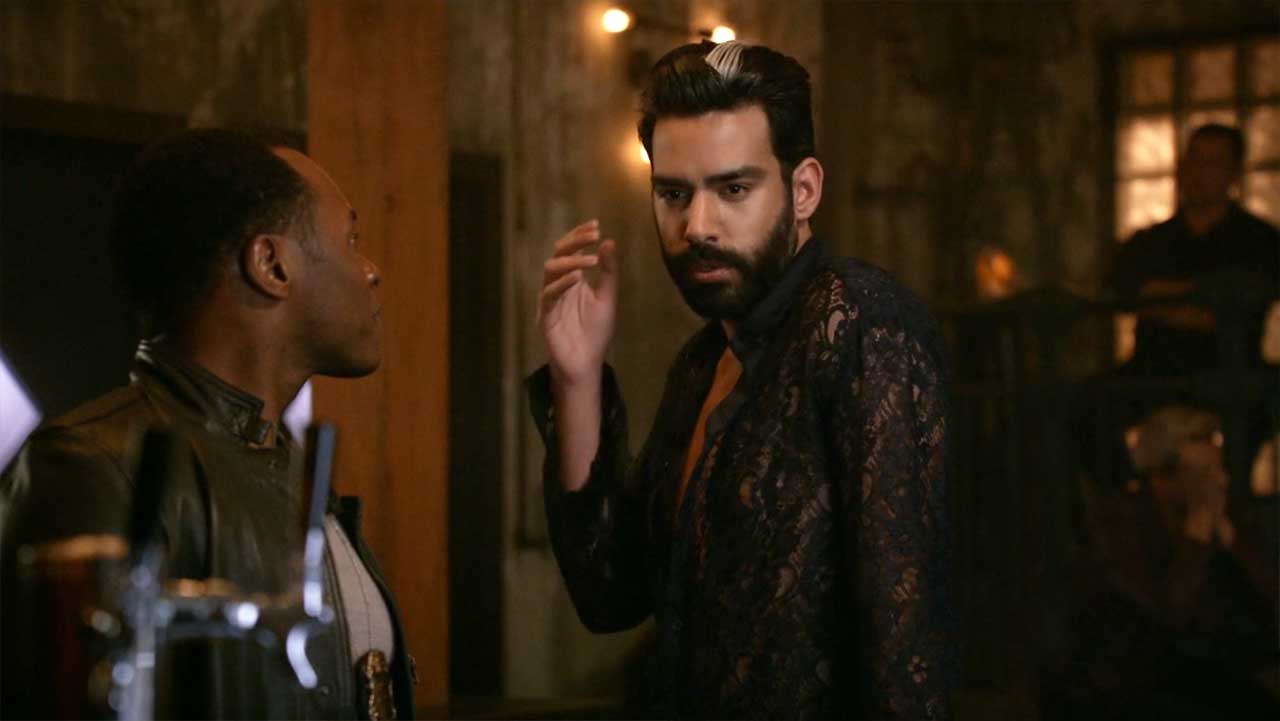 Im Keller des Safe Houses sind zwei "Romero gegangen", was ich noch immer als wundervolle Umschreibung empfinde. Was mich jedoch stört ist, dass die ausgehungerten Zombies weder Major anknabbern, noch die Hirn-Snacks futtern. Okay, das scheinen sie mit ihren degradierten Hirnen nicht mehr zu begreifen, vielleicht hätte Major ihnen eine abgeben können, damit sie wieder "zu sich" kommen?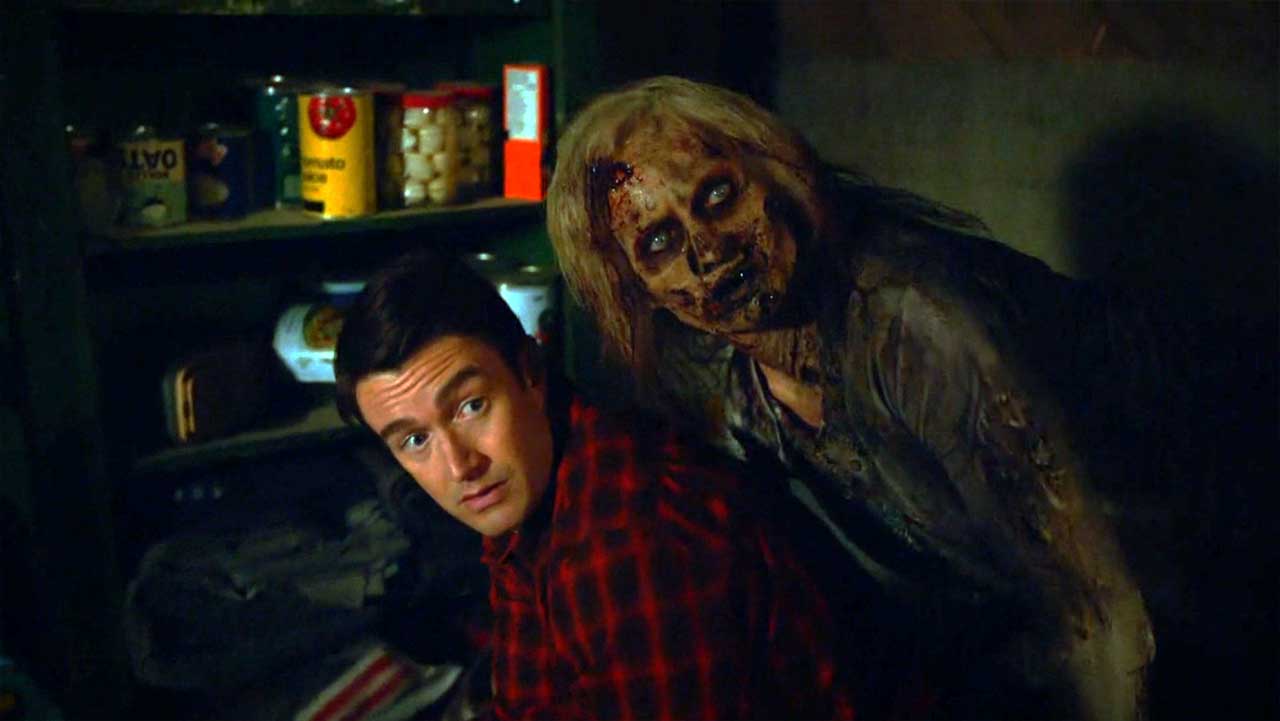 Wichtig für die Grundhandlung und das nahende Finale dürfte sein, dass Brother Love nun auch direkte Bekanntschaft mit der Polizei gemacht hat. Beim Verhör wurde direkt mal klar, dass er mehr Macht besitzt, als Clive und Co. lieb sein dürfte.
"Enjoy your illusion of power, human." – "Enjoy handcuffs, Whitey." – "*snap!*" (Brother Love, Clive & Ravi)
Zugegeben, nicht das handlungswichtigste Foto ist das folgende – aber geiles Karre, Monsieur!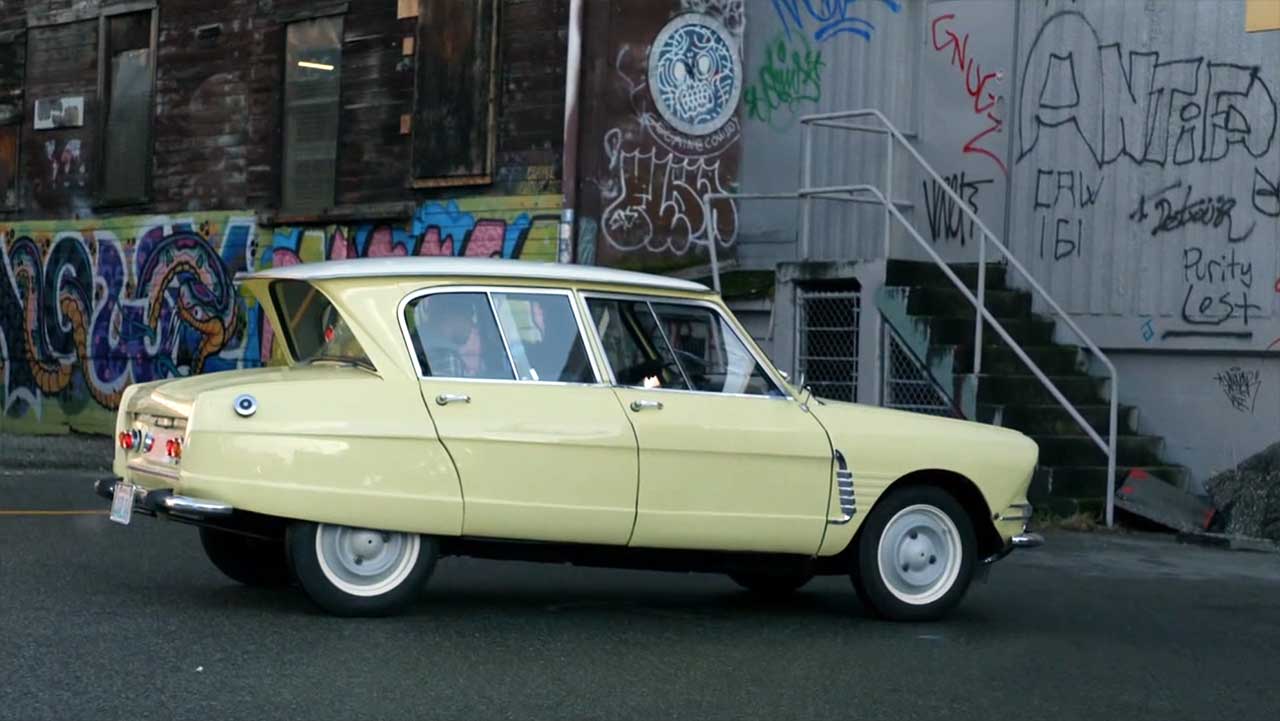 Ich könnte jetzt genauso viele Worte verwenden, wie Ravi es tat, um ausführlich zu vermitteln, dass er weiter an einem Heilmittel forscht, aber das lasse ich mal. Fest steht: Er könnte einen Durchbruch gehabt haben. Die Überstunden haben sich gelohnt.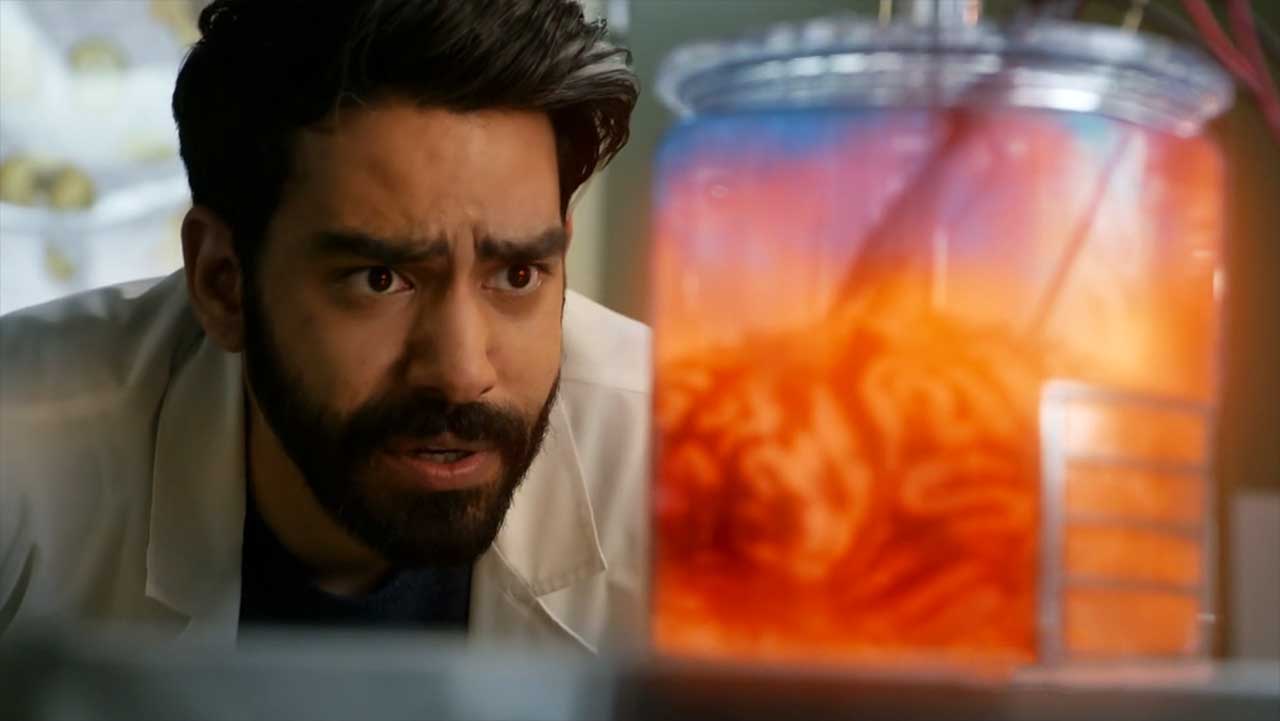 Zunächst von mir nicht mit einer Nennung gewürdigt worden wären Clive und Dale. Doch er stellt sie über seinen Kinderwunsch und macht ihr einen Antrag. Das muss dann doch irgendwie erwähnt werden (auch wenn mir sein gefühlsmäßiges Hin und Her etwas unpassend erscheint). Ich ahne irgendwie Schlimmes für das Paar und möchte das hiermit notiert wissen, für den Fall, dass ich nächste Woche/nächstes Jahr "ich wusste es!" sagen möchte.
Ach ja: Und es schneite Hirn. Weil Blaine ein Zeichen sein möchte.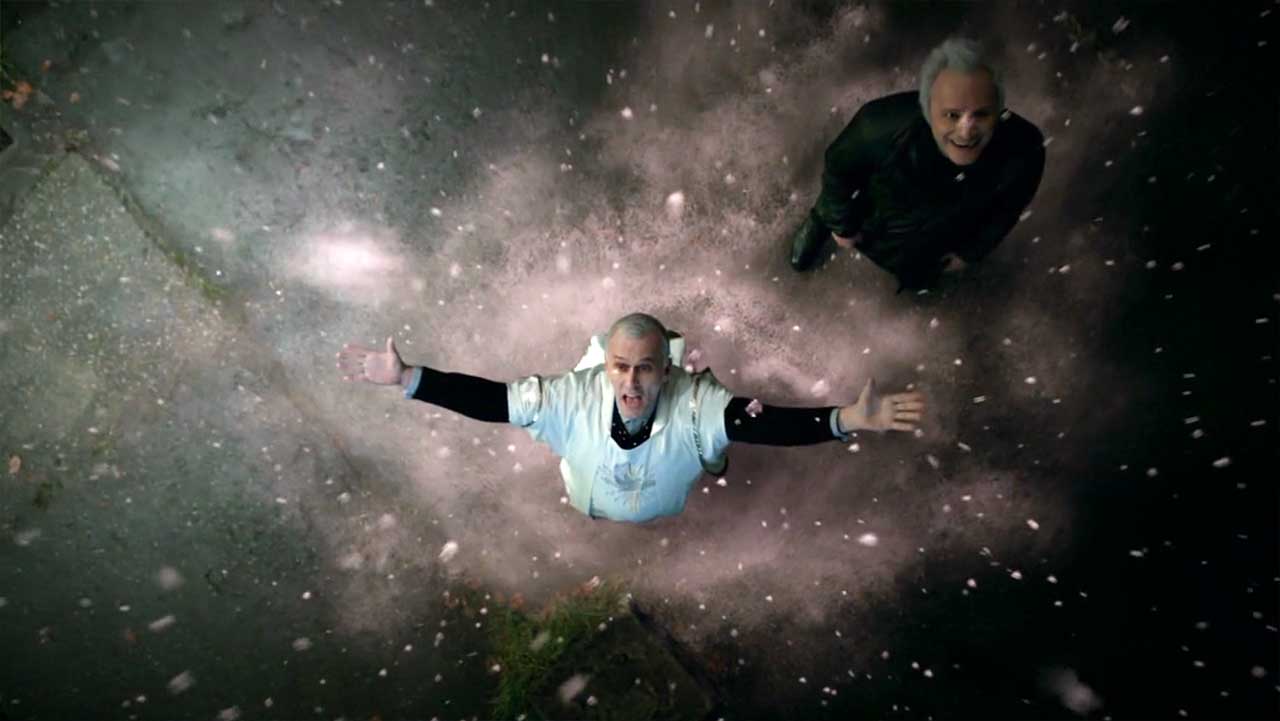 Im hochdramatischen Finale der Folge stellt sich Levon als vermeintlicher Renegade. Dann stellt sich Liv auch noch. Diese Liebe aber auch immer…
"You can be Mrs. Moore's opening act." (Chase)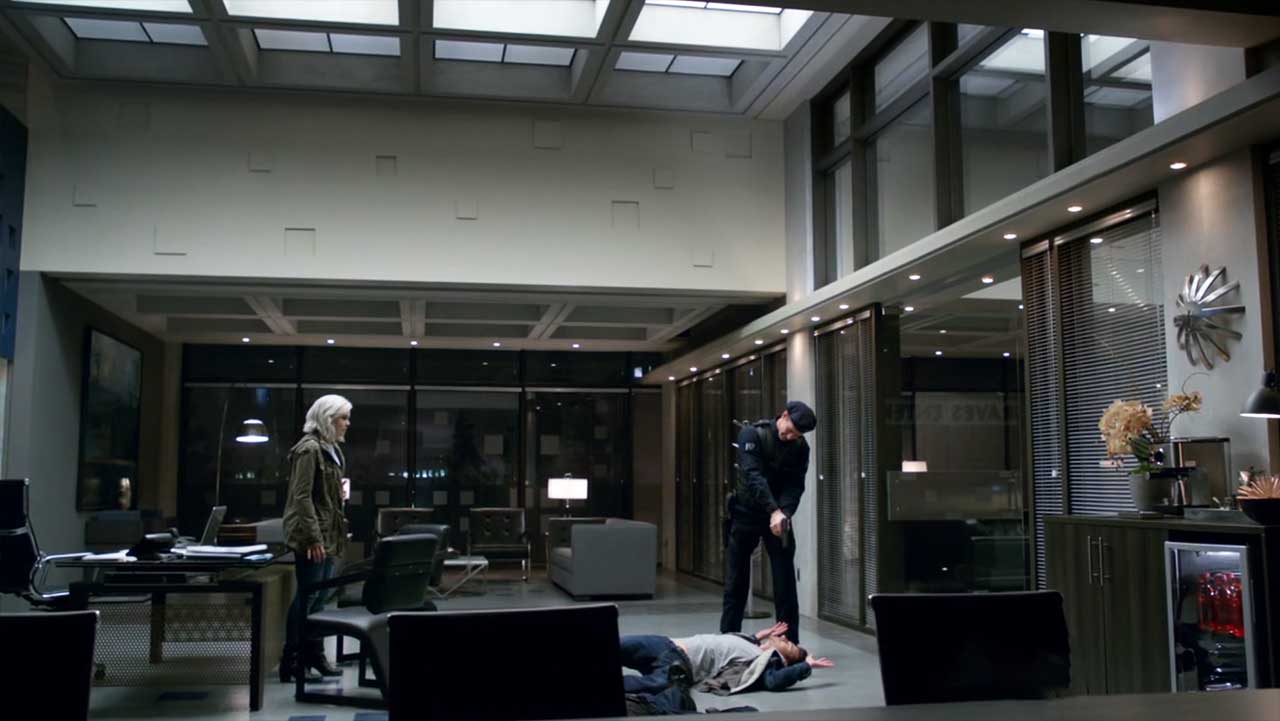 Man merkt richtig, wie viel konsequenter und vollmundiger "iZombie" sein kann, wenn alle Handlungsstränge zusammenlaufen. Das war mal wieder sehr gutes Geschichtenerzählen, bis auf kleine Einzelheiten. Die ganz starken Dialoge haben leider noch gefehlt, genauso war mir das Timing nicht immer ausgefeilt genug (scheinbar kommt man doch recht einfach und schnell von Oregon nach New Seattle und umgekehrt). Aber das war schon eine wirklich gute Vorbereitung auf das kommende Staffelfinale.

Wird Ravi dann mit dem Heilmittel allen Irrsinn stoppen können? Wird Liv aus den Fängen Fillmore Graves' entfliehen können? Und was ist überhaupt mit Peyton?

Bilder: The CW

WERBUNG (AUSBLENDEN)

-->