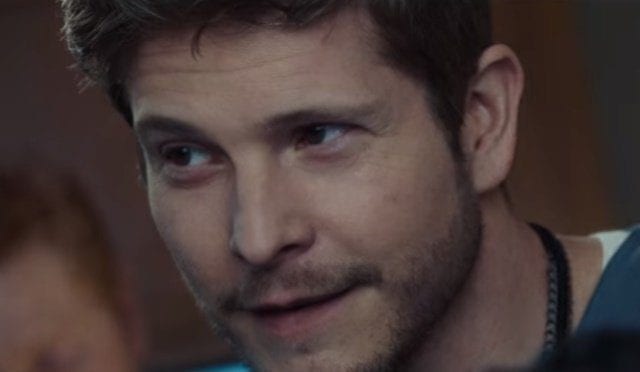 Da steht mal wieder eine Arztserie in den Startlöchern und wartet nur darauf, uns das Herzfrequenz messen, Nadelstich setzen und Operieren näherzubringen. Doch wird The Resident an bestehende Arztserien wie Grey's Anatomy und Co. herankommen? Sollte jetzt vielleicht gar nicht so schwer sein.
Die Serie handelt von verschiedenen Ärzten und Angestellten in einem Krankenhaus (Überraschung!). Dr. Solomon Bell (Bruce Greenwood, der in den 80ern bereits in St. Elsewhere einen Seriendoktor spielte) ist in ungewöhnlich viele Tragödien verwickelt, die mit diversen Fehlern während seiner Operationen zusammenhängen. Absicht? Conrad Hawkins (Matt Czuchry – Gilmore Girls, The Good Wife) leidet dagegen immer noch unter einem Fehler, der ihm in der Vergangenheit unterlaufen ist und schwerwiegende Folgen hatte. Und Devon Pravesh (Manish Dayal – 90210, Marvel's Agents of S.H.I.E.L.D.) möchte überhaupt erstmal die Gelegenheit bekommen, etwas richtig oder falsch machen zu können. Hawkins nimmt Pravesh unter seine Fittiche und zeigt ihm, wie nah Gut und Böse auch in der Medizin beieinander liegen.
"What they don't teach us in medical school is that there are so many ways to do harm. – Hawkins"
In weiteren Rollen sind u.a. Emily VanCamp (Everwood, Revenge) und Elizabeth Ludlow (The Walkind Dead) zu sehen. The Resident wird voraussichtlich im Herbst diesen Jahres auf FOX starten. Der Trailer ist leider etwas lang geworden und zeigt so einige Szenen, deren Ausgang auch gut für das spätere Seherlebnis aufbewahrt hätten werden können. Dennoch sieht das soweit erstmal ganz gut aus.
via: TVLine