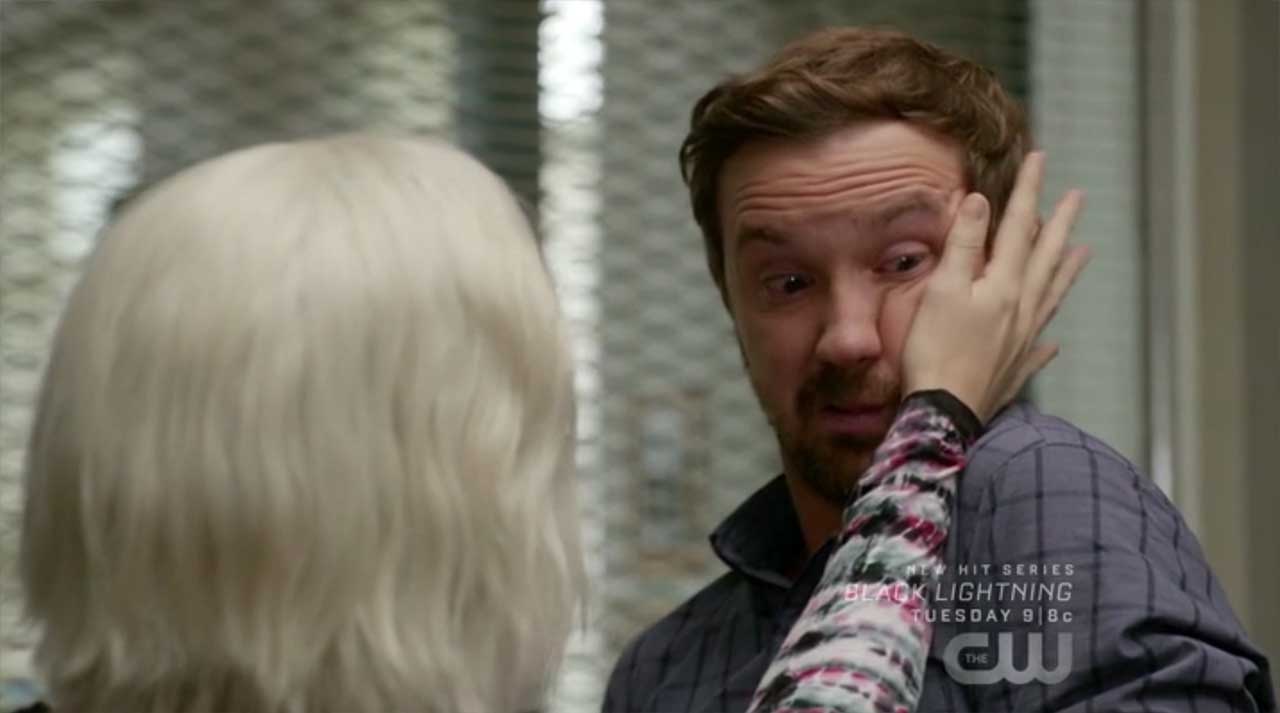 Nein, wir sind hier nicht beim "Gegenteiltag", wie man bei der kuriosen Eröffnungsszene um eine REINgeschmuggelte zunächst denken könnte, aber iZombie hat diese Woche durchaus eine positive Wandlung durchnommen. Denn neben dem gelieferten Essen in Form von Hirnpralinen mit einer Prise 25-jährige hormongesteuerte Über-Romantikerin gab es endlich mal wieder etwas Weitreichenderes zu sehen.
"Ready to have your minds blown?!" – "…" – "Oh, sorry… scratch that." (Clive)
Dabei ist der Fall zunächst unspektakulär und simpel: Leiche mit großteilig entferntem Hirn, Suche nach Mörder, ein bisschen "Spaß" mit den neuen Charakterzügen und viel zu wenige beinahe ausschließlich hilfreiche Visionen. Das bewegte sich zunächst stark auf dem Level "nett" und wurde von vermeintlichen Nebenhandlungen überholt.
"I think Annie would want you to find your next Bridget Jones, don't you?" – "I think she'd want me to wait a day." (Liv & Alan)
In "New Seattle" herrscht nämlich akute Hirnknappheit. Noch 4-6 Monate soll man mit den gewählten Rationen und Nahrungswegen auskommen, bis dann die große Panik ausbrechen dürfte. "Coyotes", also Menschenschmuggler, wie Renegade sollen ein Problem darstellen. Letztere, weil sie eigentlich Menschen helfen möchte, indem sie Kranke zu Zombies werden lässt (und so den Hirnbedarf unnötig hochschnellen lässt). So wie z.B. bei dem gezeigten Bruce Campbell-Verschnitt, der erst an Parkinson und dann an einer offenen Kopfwunde litt. Die Hirnspeise als ultimative Verhörtechnik hat mir gefallen, wichtig war aber vor allem die Tatsache, dass noch 16 der Heilmittel-Spritzen vorhanden und in Blaines Besitz sind.
"Chase Graves is here. Is this normal?! Should I bring him a hooker?" – "I'm good with water, thank you." (Don E & Chase)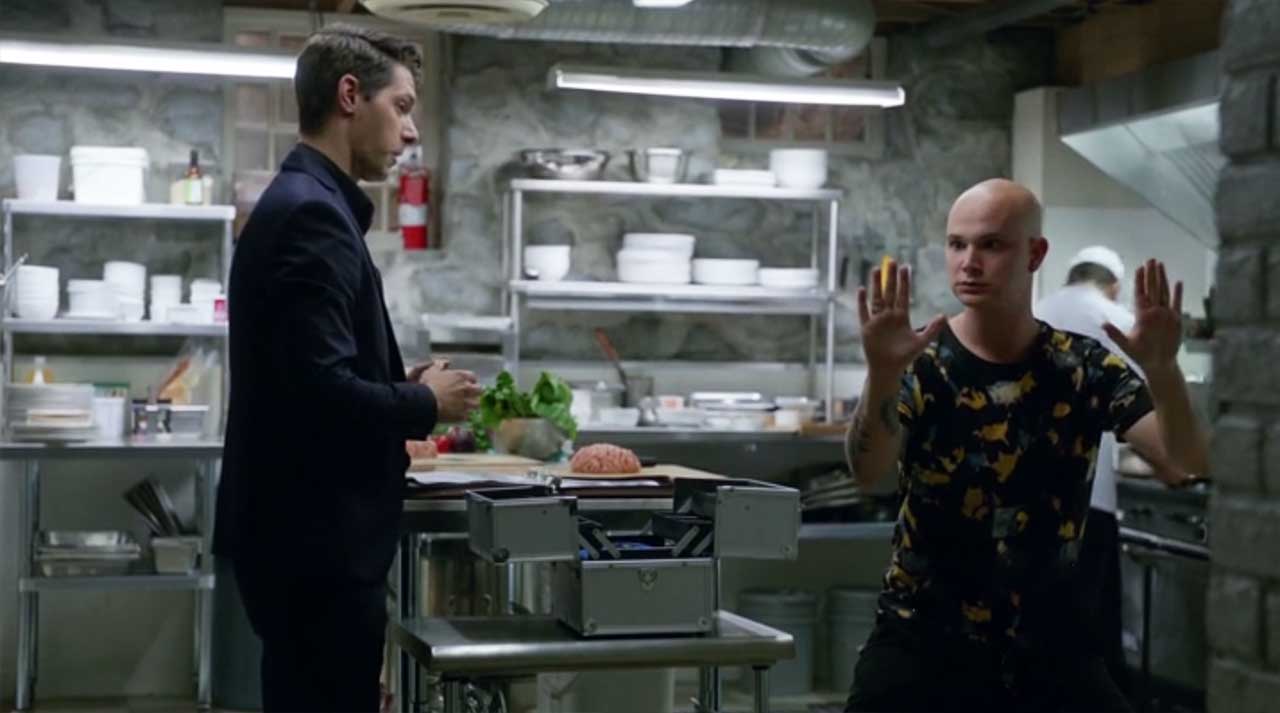 Kurzweilig und passend empfand ich, dass Hirn wie Steak-Spezialitäten in der Gastronomie vom Vertriebler angeboten wird. Der im Portfolio gezeigte Portfolio Manager mit Ähnlichkeit zum früheren Polizeichef ist übrigens Assistent Editor der Serie Tuan Quoc Le. Viel Potenzial lag auch im Pantomimen-Hirn, das leider (vorerst) nicht mehr aufgegriffen wurde. Ich hoffe, da folgt noch was!
"I'll throw in a little architect's brain on the house – pun intended." (Hirnverkäufer)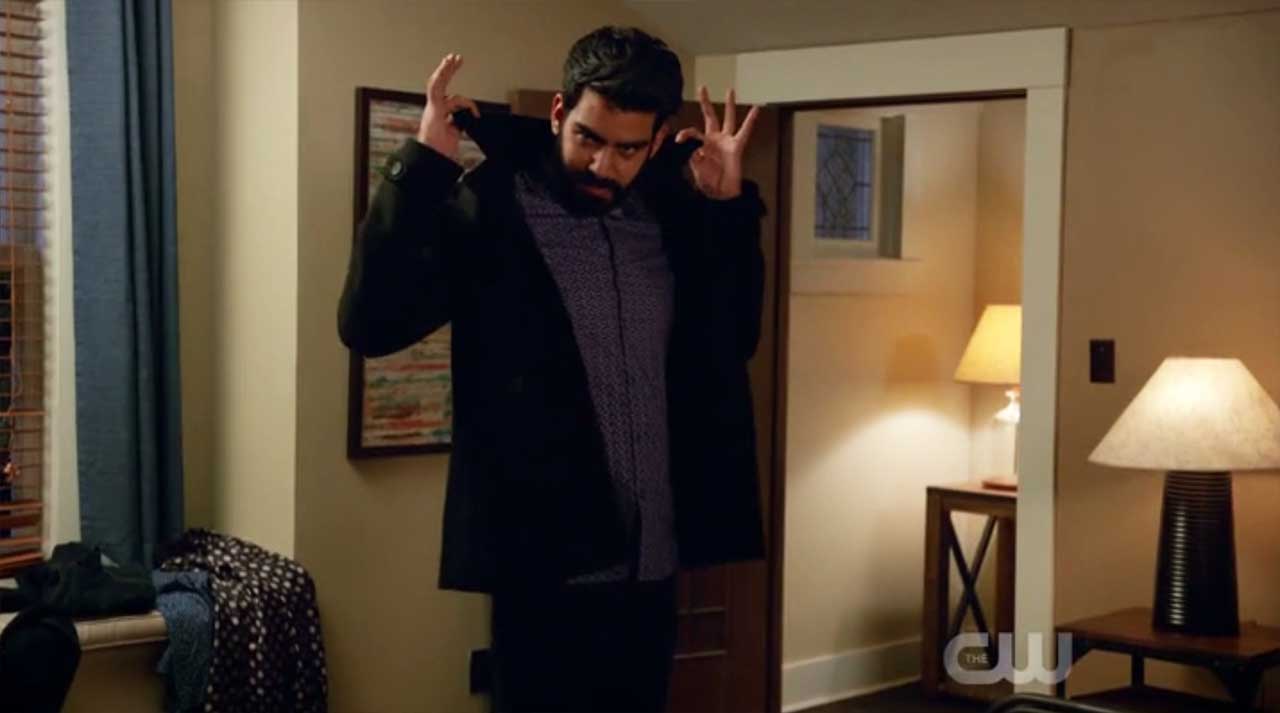 Ach ja, dann war da noch das tatsächliche "Makeover"… Die Szene mit Ravi fand ich überflüssig. Das war Teenie-Comedy-Film, komplett fehlgetimet und dass man nicht beim Anzug geblieben ist, ist eine stilistische Frechheit. Dazu ist mehr als offensichtlich, dass der Großteil diese Handlung dazu diente, die Ravi-Peyton-Geschichte langsam aber sicher wieder aufzuwärmen. Dagegen deutlich gelungener war die Szene mit dem bemitleidenswerten Phantom-Zeichner.
Sehr gefreut hatte ich mich aber tatsächlich über den Serienmörder. Also, nicht über ihn per se, aber über die Tatsache, dass wir endlich mal einen Fall haben, der länger als 20-43 Minuten zugegen ist und später keine Rolle mehr spielt. Durch den Schritt in das Schmuggelwesen dürfte nun allgemein ein größerer Staffel-Arc angestoßen worden sein, der hoffentlich auch über diesen Zweiteiler hinweg gesponnen wird.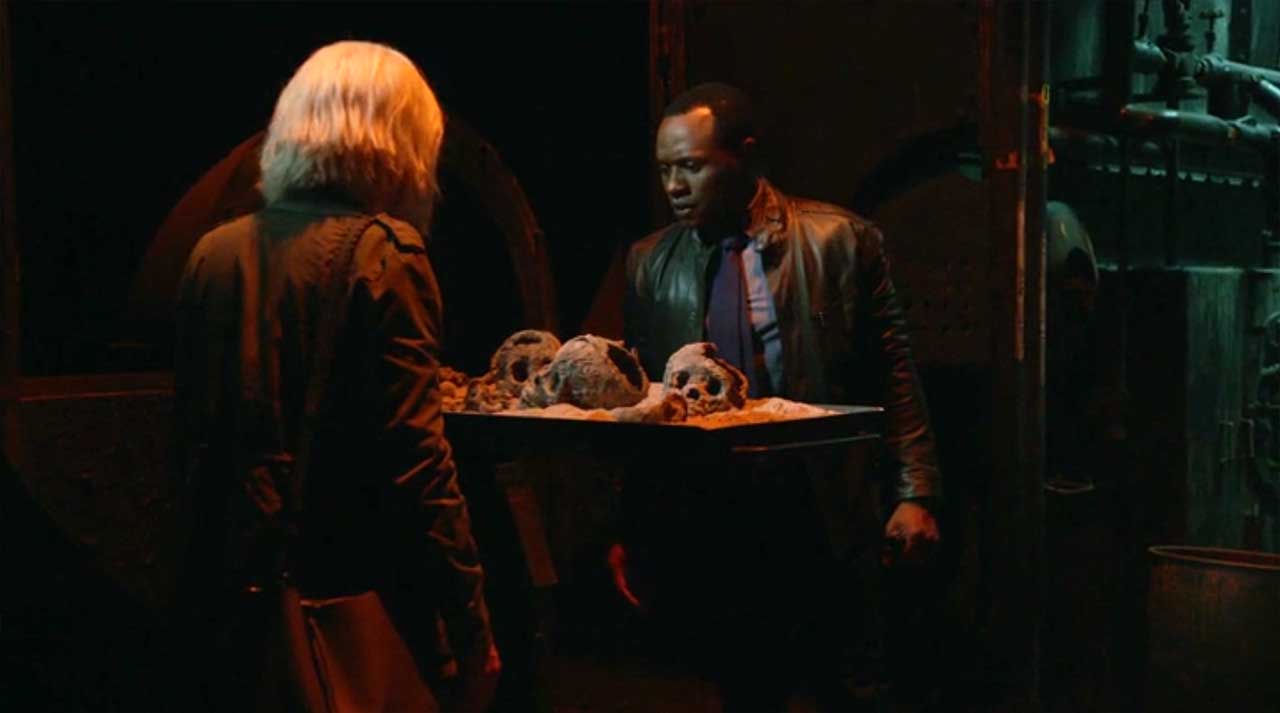 Endlich mal ein Zweiteiler, in die Großhandlung verwobene Einzelteile und keine nervigen Kirch-Propheten-Parts – das war also ein bisschen wie ein kleines Makeover für die Sendung, die zuletzt zumeist zerhackstückelter daher kam, als die Hirn-Stückchen in Livs Speisen. Dazu waren viele Dialoge gut und frisch geschrieben, was "Brainless in Seattle, Part 1" zur bislang besten Folge dieser Staffel macht – da gibt es, auch wenn ich mich noch etwas schwer tat, eine 4er-Wertung. Verliebt habe ich mich aber noch nicht wieder vollends, da muss noch etwas mehr kommen.

Bilder: The CW

-->