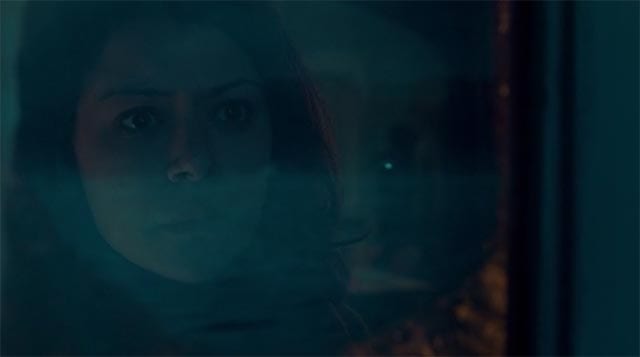 Nach dem sehr überraschenden und guten Auftakt vergangene Woche geht es direkt weiter, nur eben im "Hier und Jetzt". Es gibt mal wieder das gute alte "Monkey, wir müssen los – LOS!"-Spielchen. Gefolgt von "Burning Down The House" von The Cardigans. Unglaublich, wie schnell die es auch immer wieder schaffen, von A nach "Ganz weit weg"-B zu gelangen. Wenigstens bekommen wir alle wieder in ihren natürlichen Umgebungen zu sehen. Felix halbnackt im Atelier, Alison beim vorbildlichen Frühsport in der Vorstadt und Cosima in der… Plantage.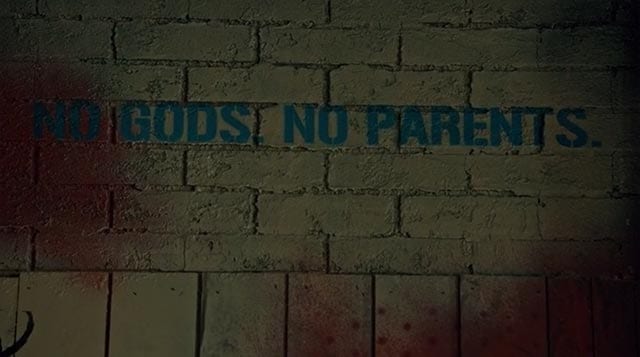 "I'm in doubt you two are here for the latest issue of "Rot & Ruin"…" (Comicladenbesitzer)
Wiedertreffen im Comicladen-Keller, dem neuen Klonhauptquarter. Classy!
"So who's running the experiment now?" – "I guess, we are…" (Mrs. S & Scott)
Scott hat abgenommen, oder? Und was verheimlicht Felix? Ist er hetero und traut sich nicht, in den Schrank zurück zu gehen? Nein, er möchte "nur" seine echte Familie wieder treffen. Vermutlich ein noch eher klein gedachter Neben-Plot, der bestimmt zeitnah an die richtige Geschichte andockt, ohne es zu wollen, da wette ich drauf.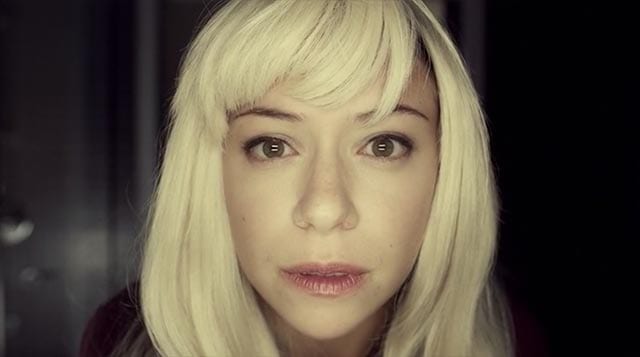 Und yeah, Helena! Endlich wieder. Stets geradeaus und ehrlich. Herrlich! Und dann auch noch mit ordentlich Gas und Zwillingen im Bauch…
"She changed her hair, obviously." – "Because it was too ugly…" (Donnie & Helena)
Aber soll alles erst sechs Monate her sein? Ich hätte da tatsächlich ein anderes Zeitempfinden gehabt… Wie lange waren die denn dann bitte in Island? Drei Tage?
Sehr gelungen fand ich dagegen den Schnitt zum alten Beth-Case, was natürlich durch die quasi gleiche Darstellerin wunderbare Überschneidungspunkte gibt, die auch bespielt werden. schon irgendwie ironisch, dass Beth sich im Nachhinein quasi selbst überwacht hat. So kommen wir immerhin bis zum Punkt kurz vor ihrem Zugsprung. Noch immer fehlt mir der aber in tatsächlich gezeigter Form.
Ach ja, und die DNA-Maden sind etwas fortgeschrittener geworden, wie es scheint…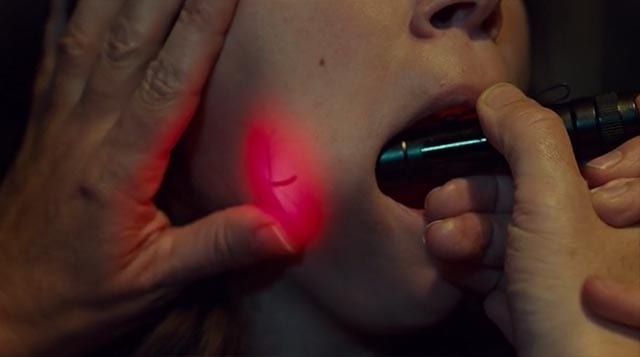 Ausgefeilte Dialoge, gelungene visuelle Darstellung, die Analogie auf das geklonte Schaf "Dolly" – passt. Das fühlte sich zwar noch immer wie eine "wir sind wieder da"-Einführung und Grundlagenbildung für die Staffel, aber es geht jetzt richtig los. Erst recht mit der neuen Erkenntnis, dass alle "Sestras" scheinbar eines dieser unheimlichen Implantate besitzen könnten (wobei mich wundert, dass das vorher noch nicht bemerkt wurde). Ein gelungener Auftakt in eine noch tiefer gehende und vermutlich einschneidende Story, die hoffentlich unter die Haut geht. Ich gehe jetzt mal ins Bad und checke selbst im Spiegel – sicher ist sicher…

Bilder: Space

-->