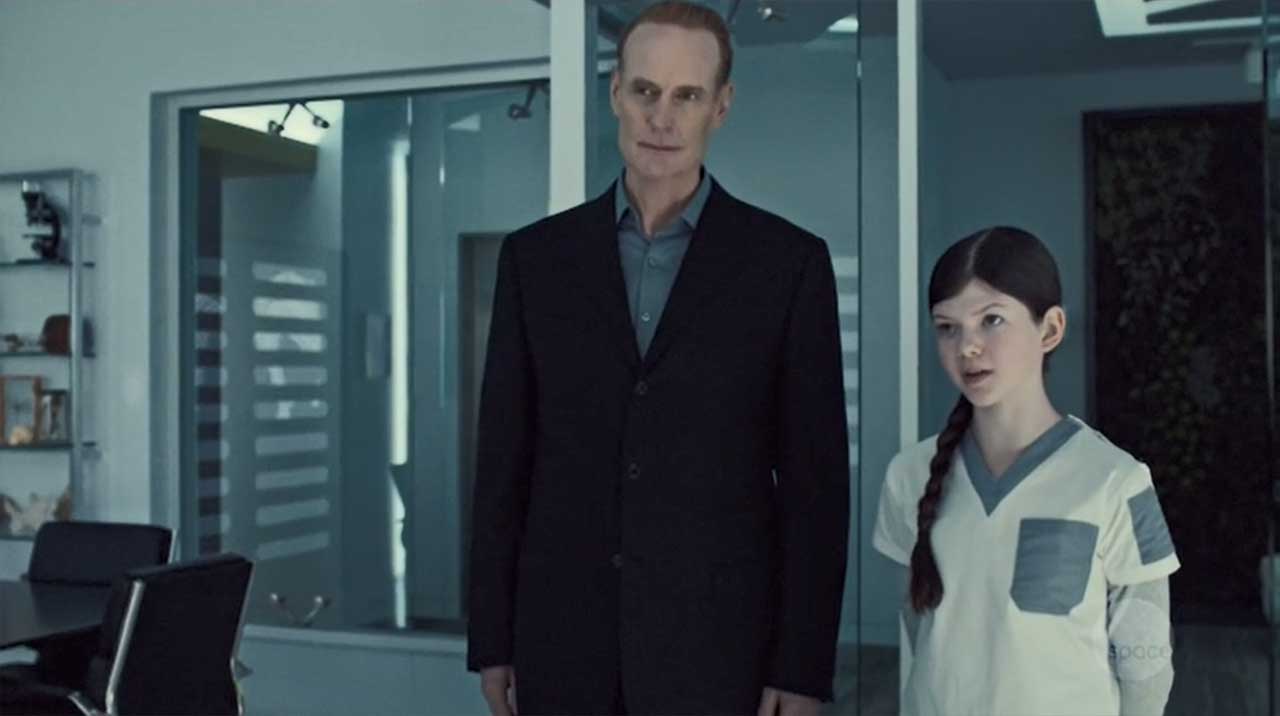 Es wirkt ein wenig, als wollten die Macher der Serie uns vorwarnen, so oft wie wir ein "This will pinch…" zu hören bekommen. Und ja, der unterhaltungstechnische Eingriff diese Woche hat gesessen. Endlich mal. Denn drei Wochen vor Serienende muss es dann auch endlich mal drastisch zugehen.
Und so fängt es bereits hochinteressant an, als wir den jungen Leekie mit einer noch jüngeren Rachel zu sehen bekommen, die nicht nur als erste und damals einzige nicht nur ihre Artikelnummer, sondern auch die ihrer Schwestern kennt. Und nebenbei zeigt sie, dass alle Schwestern mit acht Jahren komplett identisch ausgesehen haben scheinen.
"Dude, it's D&D in real life!" (Comicverkäufer)
Rachel wurde bei der Aufnahme in die Neo-Führungsriege frei von ihrer Nummer, ihren Aufpassern und sollte eigentlich kein Eigentum der Firma mehr sein. Eigentlich. Denn noch immer ist sie eine Patientin. Und das sogar mit neuem Feature, denn ihre Sichtweise wird fortan 24/7 live auf "Sky Rachel News HD" gestreamt. Neben diesem absoluten Aha-Moment und Drehpunkt der Folge hat mir der szenerische Übergang von der Jetzt-Rachel zur Damals-Rachel mittels Hinlege-Bewegungen sehr gefallen.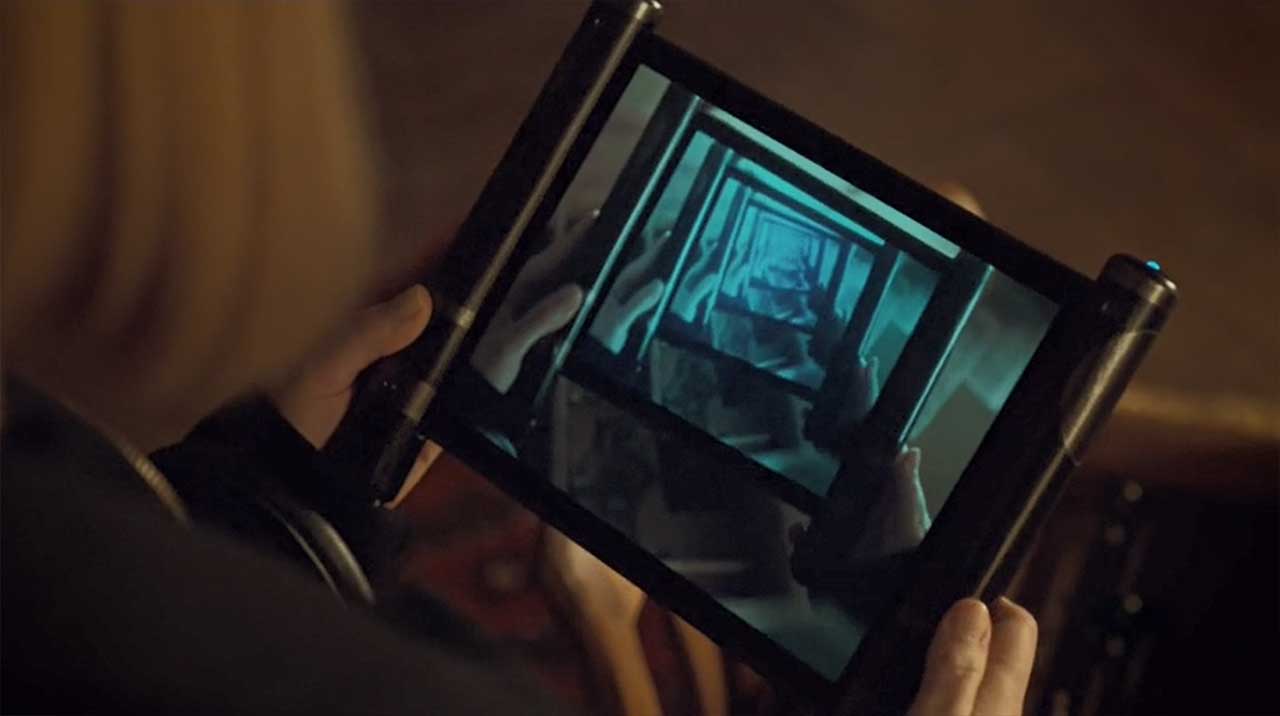 Ein bisschen gestört hat mich der überflüssige Alison-Strang diese Woche. Ja, die Extrem-Veränderung war unterhaltsam, hat der Story aber nicht wirklich etwas gegeben. Da hilft auch nicht gerade ein billiger Tattoo-Lesbarkeitsgag.
"Do you like it?!" – "It's… artsy. And… purple!" – "Yes!" (Alison & Donnie)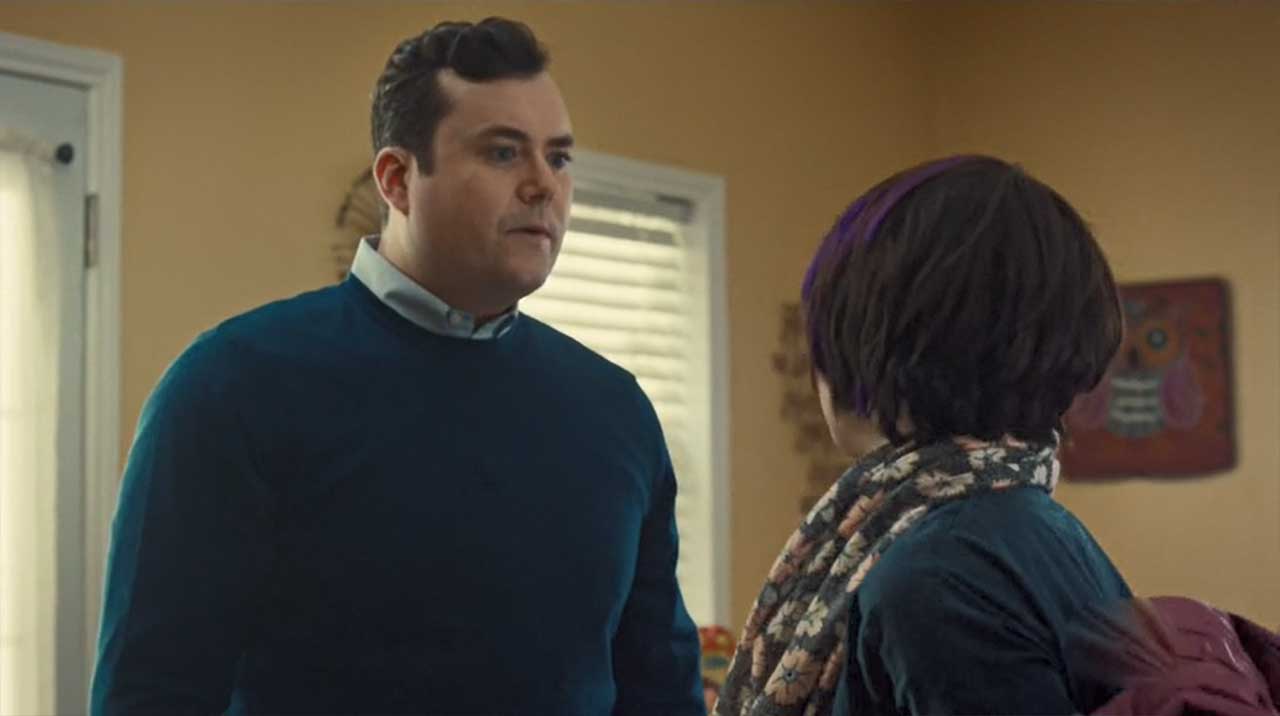 Auch wenn die Hinleitung ähnlich dämlich war, dürfte es bei Codys Gast noch interessanter werden: Marc als letzter CASTOR-Vertreter ist auf der Insel angekommen während Grace Helena einen Besuch abstattet. Endlich! Aber nein, noch immer müssen wir uns bzgl. Helena-Time gedulden, mehr als einen kleinen Ausruf der Verwunderung gab es auch diese Woche nicht. Menno!
Die Codewort-Geschichte der "modernen Eva" Kira war eine nette Idee, auch wenn es bisher sehr kurz gekommen ist. Hier wird aber genau wie bei der Multiscreen-Szene von Rachel dem Zuschauer verdammt klein-klein erklärt, was es zu sehen gab, damit es auch wirklich jeder verstanden hat. Hätte man sich schenken können wie Freundschaftsbänder (hier erwarte ich übrigens noch heißen Location-Ortungs-Abhör-Scheiß, befürchte aber mittlerweile, dass es sich wirklich nur um ein Freundschaftsbändchen handelt…).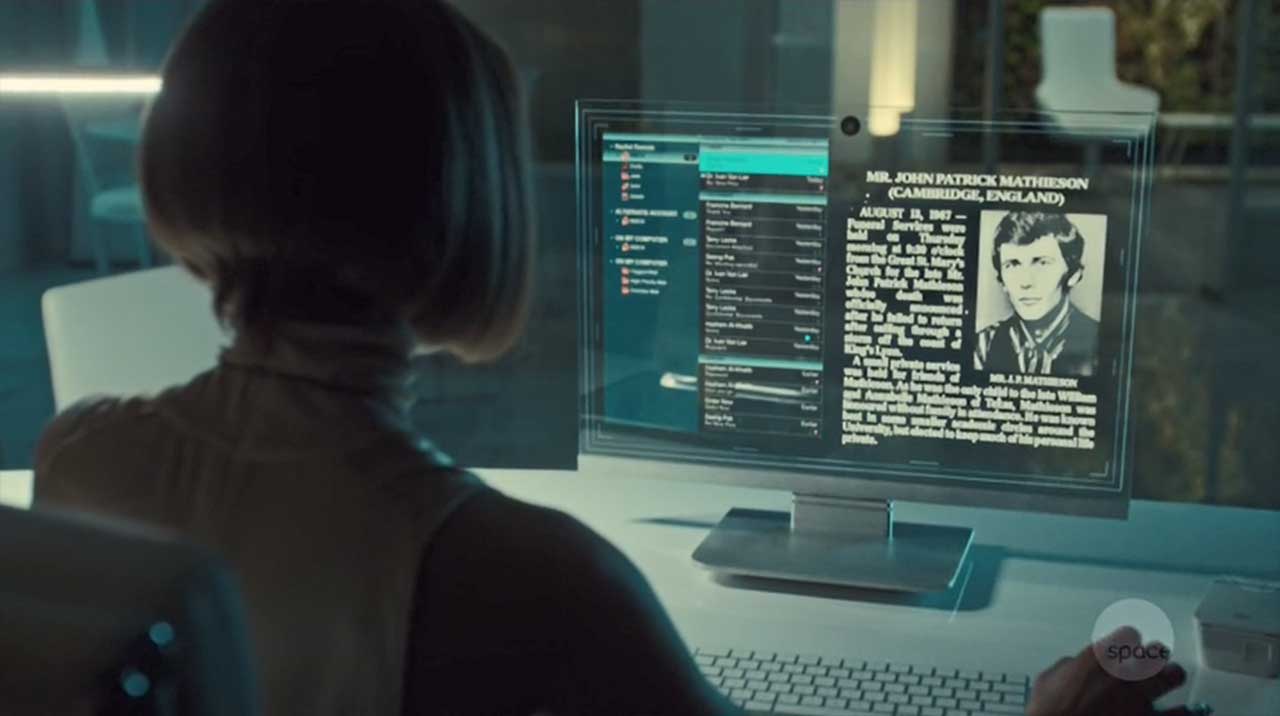 "Okay, white major nerds who died in the sixties – present yourselves!" (Comicverkäufer)
Kommen wir zum starken Abschlusspart der Folge. Zum einen wird (dann doch überraschend leicht) der angeblich verstorbene Hochstapler identifiziert. Zum anderen erhalten wir Einblick in die drastische Natur Rachels. Die hat schon früher gerne "die Initiative ergriffen" und den uns bislang unbekannten Klon Miriam Johnson umgebracht, um die Entwicklung des Heilserums voranzubringen.
"Who hurt you?" – "All of them." (Kira & Rachel)
Drunk Rachel dagegen gefällt mir sehr. Mit Augenklappe und Blind-Texten gegen die Obrigkeit! Auch wenn der "Ich weiß, dass du siehst, was ich sehe"-Kniff recht vorhersehbar war, hat mir gefallen, wie lange man als Zuschauer dann doch nicht genau wusste, auf welche Seite sie sich letztlich stellen würde. Und so kam es am Ende dann alkoholbetäubt zu einem mehr als dramatischen Ende.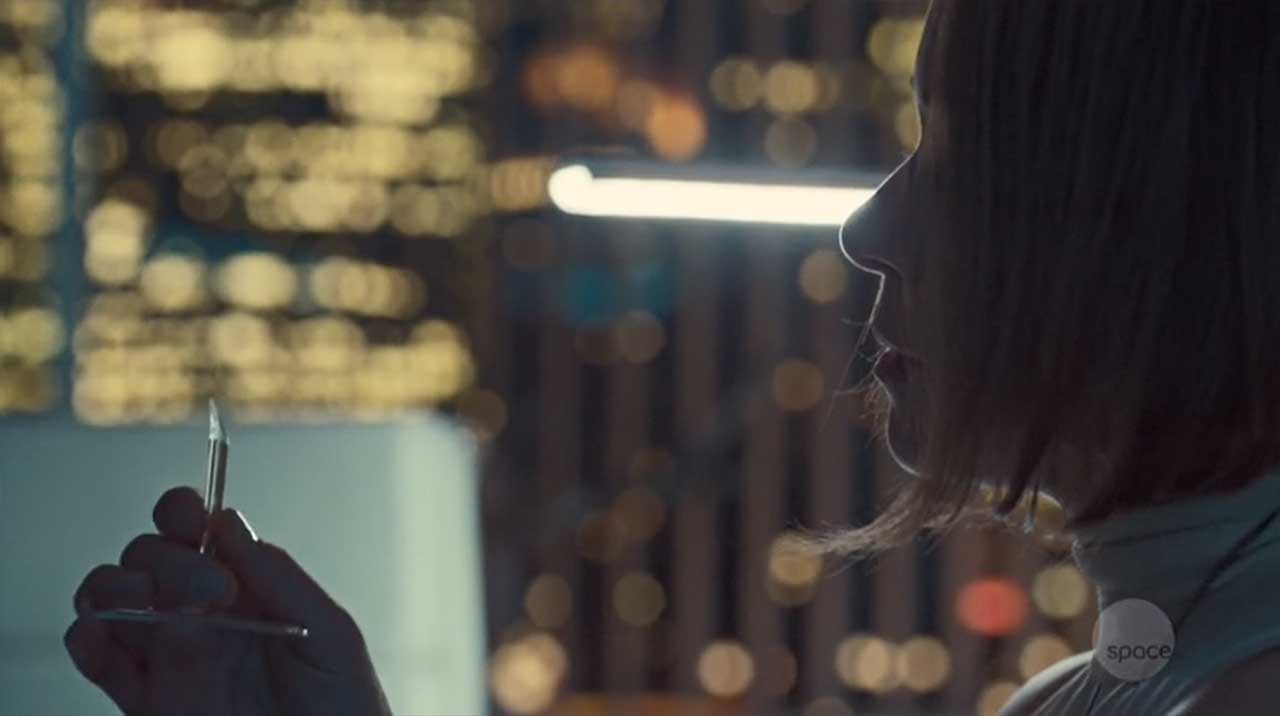 Für mich die beste Folge der Staffel bisher! Die Story um Rachel wurde gelungen erzählt, die Erkenntnisse und das Doppelspiel am Ende konnten überzeugen. Lediglich die zu lange auf Spannung getrimmte und dahin wabernde Musik hat mich dabei gestört, hier wäre weniger mehr gewesen. Dazu noch die ein oder andere Schwäche im Pacing und die allgegenwärtige Superkraft aller Beteiligten, möglichst reisearm und mit perfektem Timing von A nach B zu geraten, aber gut, ist halt so.

Wenn das der Auftakt zu einer ähnlich starken Abschlussrunde sein soll, darf man sich freuen. Ich hatte jedenfalls diese Episode zum ersten Mal in der Staffel das Bedürfnis, direkt weiter zu schauen.

Bilder: space

-->