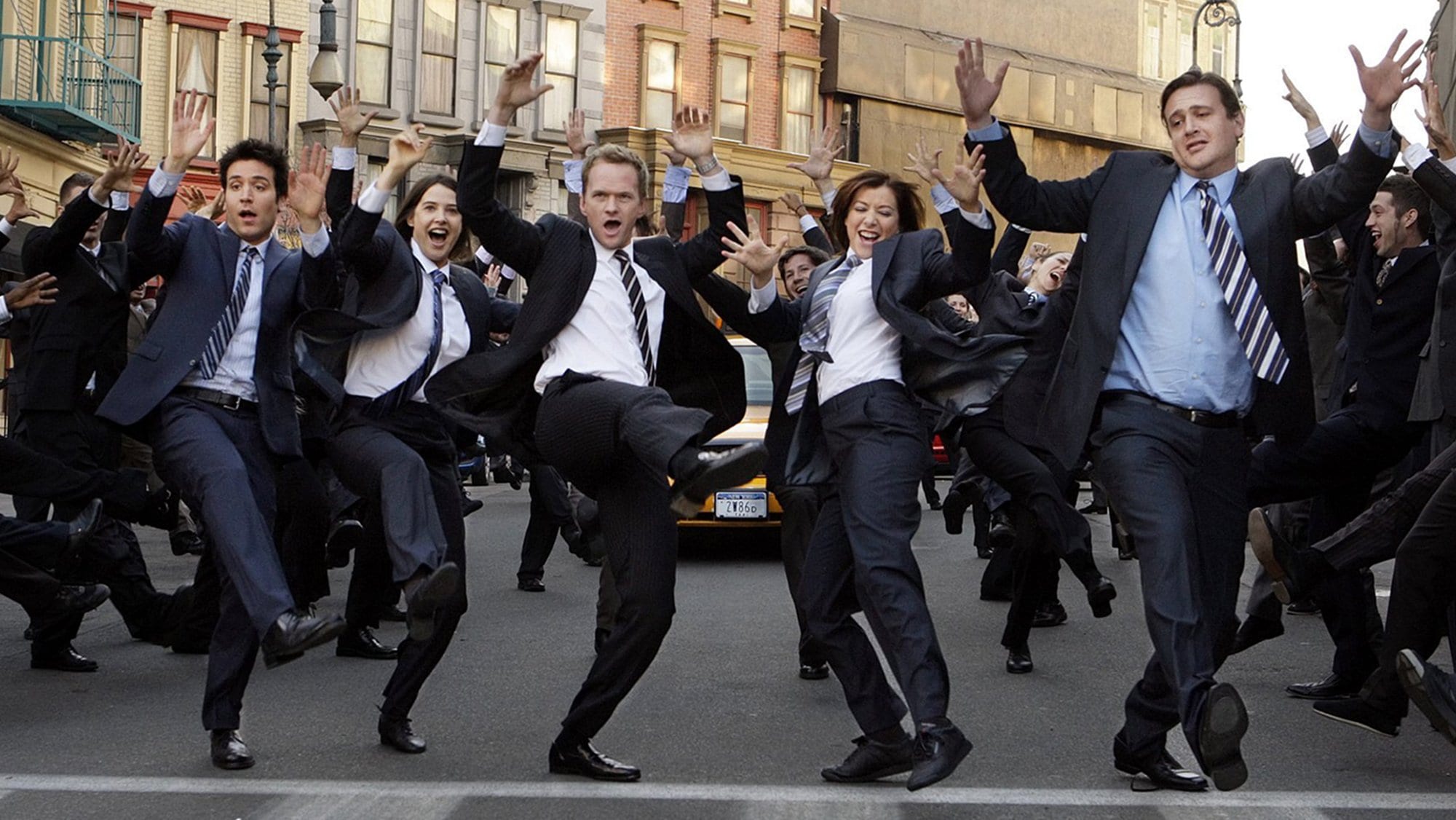 Als Serienwebseite mit dem gewissen Rhythmus im Blut und dem Serientakt auf den Lippen ist es natürlich klar, dass wir heute zum Welttanztag 2017 einen kleinen Überblick über interessante Serien und TV Shows mit Tanzeinlagen präsentieren. Als inoffizieller Head of Dance dieser Webseite liegt es selbstverständlich an mir, den Beitrag mit Beats und fetten Tanzeinlagen zu füllen. Ich werde mich nun sehr gerne diesem Thema widmen, welches mich fast zehn Jahre sehr intensiv beschäftigt hat. Also Tanz als Sport, Tanz in Serien oder TV Shows wird mich immer begeistern.
Der Beitrag ist in drei Teile aufgeteilt. Jeder dieser Teile widmet sich einem besonderen Genre von Tanzeinlagen in TV Produktionen. Beginnen werden wir mit klassischen Serien, in denen nur mal so nebenbei getanzt wird, dann werden wir einen kurzen Abstecher zu TV Tanz-Shows machen bevor wir uns etwas länger den echten Tanz-Serien widmen werden.
Also schnürt eure Tanzschuhe, nehmt noch einmal einen Schluck aus der Wasserflasche – die Profis unter Euch beißen noch mal in eine Zitronenscheibe, rauen ihre Schuhe etwas auf – und auf gehts aufs Tanzparkett. Ihr betretet das Parkett, die Zuschauer halten sich noch gespannt zurück, die Musik setzt langsam ein und ihr beginnt mit dem ersten Schritt …
Tanzen?
Zur Einstimmung kurz eine Erklär-MAZ, was ich unter tanzen verstehe. Ihr werdet aber im weiteren Verlauf auch Tanzclips sehen, eben aus den Serien und Shows, die anders sind. Aber das ist ja das Tolle am Tanzen. Es gibt so viele Arten des Tanzens. Und jede hat seine geilen Eigenarten. Wer mich hier im Video findet, hat sehr, sehr .. sehr gute Augen. Was nicht an der Videoqualität liegt sondern daran, dass ich "Siamo Noi" leider nie getanzt habe. Das wäre noch mal ein Träumchen. Neben der Tatsache natürlich, dass mein Verein eher mit der Farbe Rot sympathisierte. Nicht mit Grün.
DM 2008 - GGC Bremen A - Siamo Noi
Tanzeinlagen in klassischen Serien
How I Met Your Mother
Was habe ich "How I Met Your Mother" geliebt. Und auch ein wenig darüber geärgert. Denn mir hat das Finale nicht wirklich gefallen. Aber da kann man natürlich unterschiedlichen Geschmackes sein. Worüber man nicht diskutieren kann, ist, wie grandios der Serie ihre 100. Episode gelungen ist. Für mich ein Meilenstein der Seriengeschichte. Oder?
How I Met Your Mother Season 05 Episode 12 Girls Versus Suits Suits Song
The Fresh Prince of Bel-Air
Eine Aufzählung von Serien mit bekannten Tanzeinlagen ohne Carlton? Unmöglich! Genau. Aus diesem Grunde machen wir kurz das Parkett frei. Für Carlton Banks und Tom Jones. Und wohl einem der bekanntesten Tanzmoves aus Serien.
Carlton Dance - Fresh Prince of Bel-Air
Flight of the Conchords
Weitaus weniger bekannt dürfte "Flight of the Conchords" sein. Eigentlich könnte man die Serie auch in den dritten Teil packen, denn hier wird schon viel gesungen und getanzt. Aber hey, dass ist meine Liste, da kann ich die Serien einfach mal wild durcheinander sortieren. Egal. Wenn ihr mal so richtig angry seid, macht es doch wie Bret. Danach gehts euch bestimmt besser. Word!
Flight of the Conchords Ep 12 Bret's Angry Dance
Adventure Time
"Adventure Time" und tanzen?! Gibt´s nicht! Doch, gibt´s. Sogar in einem 10 minütigen Loop. Aber Vorsicht, ist ansteckend. Let's chaking!
Adventure Time- How to Dance 10 min loop
Twin Peaks
Und auch in "Twin Peaks" gibt es eine sehr bekannte Tanzszene. Und sie beweist, man muss nicht körperlich groß sein um auf der Fläche eine gute Figur zu machen. Daher Vorhang auf für den Little Man.
Twin Peaks Dance of the Little Man
Sherlock
Den Abschluss in diesem einleitenden Segment macht Benedict Cumberbatch. Wie? Sherlock tanzt? Sicherlich. Die Szene wurde nur aus der Serie rausgeschnitten. Wahrscheinlich rechnete man mit vor Leidenschaft umfallenden Damen. Reihenweise.

SHERLOCK CAN DANCE - Deleted Scene

-->