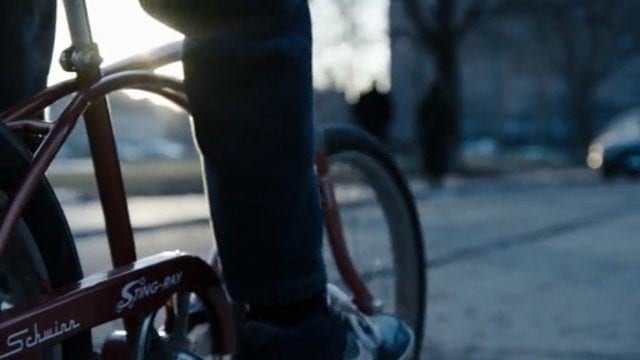 Als ich Anfang des Jahres endlich mal in Sense8 reinschaute, war ich ziemlich schnell gefesselt. Es war gar nicht so sehr die Story, die mich gecatched hat, obwohl ich die besondere Verbundenheit der Charaktere durchaus interessant fand. Es war eher die Reise durch die unterschiedlichen Länder und Städte und ganz klar – die Musik, die mich überzeugte. Die hör ich seitdem tatsächlich immer und immer wieder. Besonders zu empfehlen: The Antlers mit dem Song "Kettering". Ok, hier aus gegebenem Anlass ein kleiner Rückblick zur ersten Begegnung von diesem Song und mir:
Sense8 - Riley and Nyx scene
Da ich mit Sense8 so dermaßen in Verzug war, gab es, nachdem ich mit der ersten Staffel durch war, sogar schon das Weihnachts-/Neujahrsspecial "Happy F*cking New Year", das gleichzeitig auch als Auftakt von Staffel 2 gezählt wird. Doch nicht nur aufgrund der lange zwischen dieser und den aktuellen Folgen liegenden Zeit nimmt sie für mich den Status einer Sonderepisode ein, auch durch ihren Inhalt bekam man mehr das Gefühl eines Leerlaufs, man betrachtete die Charaktere dabei, wie sie sich verändert hatten und wo sie nun standen. Richtig voran geht die Serie nun aber mit der zweiten Folge "Who am I".
Wer bin ich?
Die Episode beginnt gleich recht düster und blutig mit einer Vorführung der etwas anderen Art: Whispers veranschaulicht, Will nimmt den Körper eines anderen ein und die Männer in den schicken Anzügen sind entsetzt. Auftrag erfüllt? Joa. Aber wessen?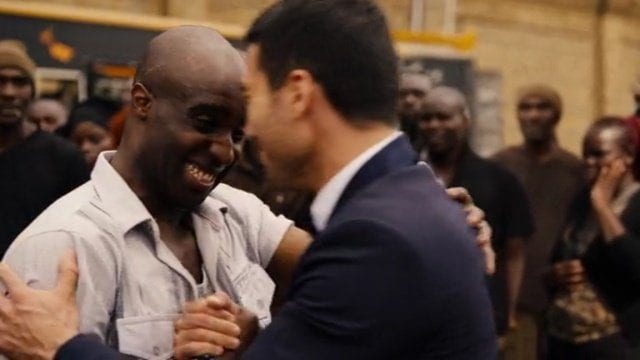 Lito besucht eine Filmpremiere – das erste Mal nach der Veröffentlichung der Nacktfotos, die ihn mit Hernando zeigen – und muss sich stichelnden Fragen dazu stellen. Capheus wird gleichzeitig vorwurfsvoll zu seinem Van Damne-Auftritt befragt. Die Spannung steigert sich dabei langsam, aber stetig, während die Fragen an beide provokanter werden. Doch Lito und Capheus finden sich inmitten aller Sensates wieder, "tauschen" die Locations, finden sich selbst, gewinnen Kontrolle über das Gespräch und können ihre Interviewpartner letztlich mit klugen Worten und Wahrheit überzeugen. Wenn auch recht pathetisch inszeniert, gefällt mir diese Szene sehr gut! Nicht nur, weil hier das Gute ganz einfach das Böse im Keim erstickt, sondern weil es viele kleine Rückblicke zu den einzelnen Erwachten gibt, weil schön mit Lichteinfall gespielt wird, die Kamera viele unterschiedliche Positionen einnimmt, aber dabei immer ganz nah an den Figuren bleibt – und natürlich, weil die Musik bald überwiegt.
"Who am I? – I guess who I am is – exactly the same as who you are. – Not better than. – Not less than. Because there is no one who has been or will ever be exactly the same as either you or me."
Die Jagd
Will und Whispers sind beide stark bemüht, den Aufenthaltsort des jeweils anderen herauszufinden, aufwendige Verwirrungstaktiken inklusive. Nomi und Amanita unterstützen Will beim Auffinden des bösen Mannes, während sie zudem Vorlesungen zum Homo sensorium besuchen, Vorfahren des Homo sapiens, der eine ganz andere Art der Kommunikation nutzte. Ist diese "Spezies" wirklich ausgestorben? Einige Eigenschaften kommen den beiden jedenfalls ziemlich bekannt vor.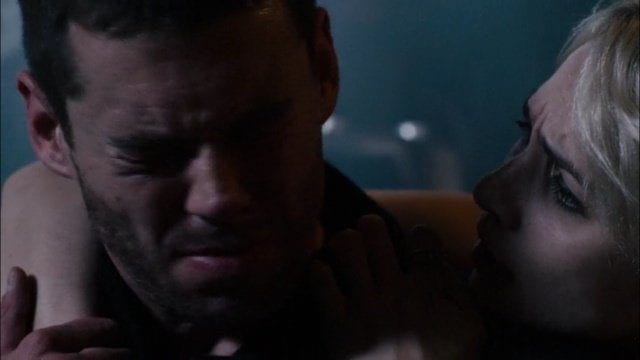 Durch einen aufschlussreichen Besuch bei einer Frau, die in ihrem Leben scheinbar schon ziemlich viel Besuch von Fremden bekommen hat, kommen wir dem Verschwinden ihrer Tochter Sarah auf die Spur.
"You've seen my daughter. You're not the first."
Sarah? Ist das Mädchen, das Will als kleiner Junge schon sehen konnte, doch niemand außer ihrer Mutter glaubte ihm damals. Immer und immer wieder kamen Menschen zu dieser Frau, um mit ihr über ihre Tochter zu sprechen. Und natürlich war unter ihnen auch Mr. Whispers, der Sarahs Leben auf dem Gewissen hat. Die Jagd nimmt Fahrt auf.
Teenage Wasteland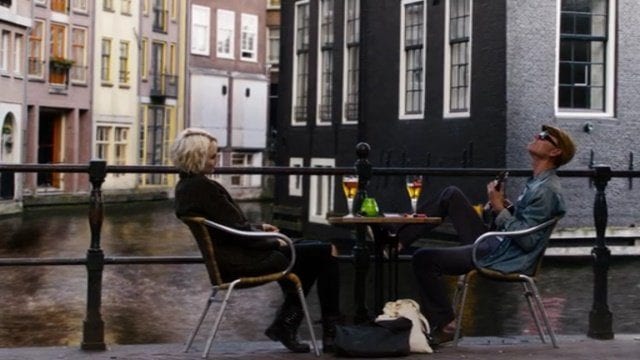 Am besten gefallen hat mir an dieser Episode die Einführung einer neuen – und so schönen! – Stadt: Amsterdam. Und die Musik, die in diesem Zusammenhang zum Einsatz kam. Rileys Vater spielt auf seiner Ukulele (mal wieder) einen mehr als passenden Song und es ist wieder "Baba O'Riley" von The Who. Unglaublich, wie gut Songtitel und Bandname zu Szene und Episode passen. Richtig gut!
"Don't cry.
Don't raise your eye.
It's only teenage wasteland. Teenage wasteland."
Auch gut gefallen haben mir die visuell deutlich auseinanderhaltbaren Zeitebenen, die oft schnellen Schnitte und die Authentizität von Rileys Traurigkeit. Gepaart mit der Musik immer wieder ein Gänsehautmoment. Die Folge hat sich allerdings sehr auf Will konzentriert und damit einige der anderen Charaktere etwas vernachlässigt. Die Handlung dieser Episode hat es nicht beeinträchtigt, ihr vermutlich sogar eher gut getan. Dennoch fehlte Max mir hier ein bisschen und auch von Kala hätte ich gerne mehr gesehen.

Insgesamt eine unterhaltsame Folge mit Luft nach oben.

Bilder: Netflix

-->