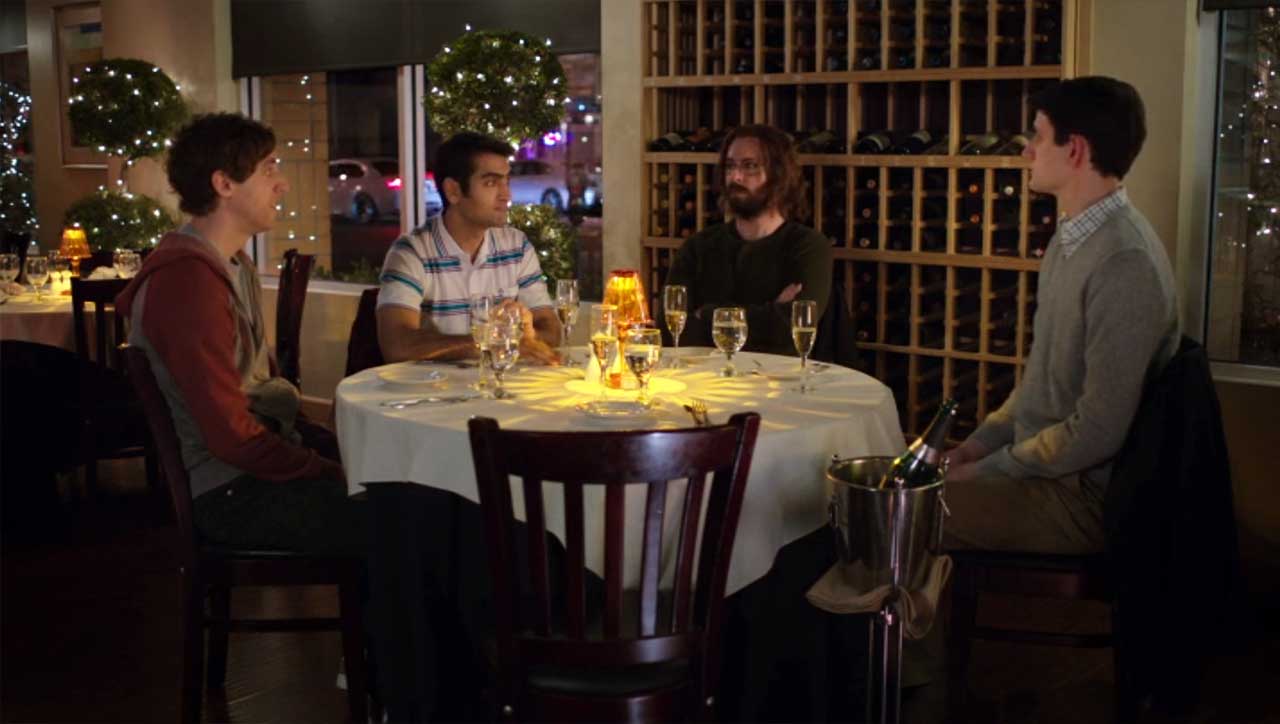 Diese Episode lernen wir bei "Silicon Valley" nicht nur viele moderne Begriffe und Abkürzungen, sondern auch, dass man von einem vermeintlichen Dinner gehen kann, weil man noch eine Dinner-Verabredung hat. Oder, weil man mit dem Rest nichts zu tun haben möchte. Oder, weil man "Fortnite" zocken möchte.
"Well, the only person we don't spend 20 hours a day with just left. So… what's new with you guys?" (Gilfoyle)
Kommen wir zu den Begrifflichkeiten: "Series B" oder "ICO"? Das ist hier die Frage. Weil die "Compute Credits" gerade für 1,6 Millionen gehandelt werden, kommt die fixe Idee auf, eine eigene
Crypto Currency als Alternative zu erstellen. Eine "Pied Piper Coin"? Da wird selbst Gilfoyle zum Enthusiasten und Büro-Hengst. Erschreckender ist da eigentlich nur der Holden-Horror mit Jared…
"I have a powerpoint that I've been wanting to show you sometime." (Gilfoyle)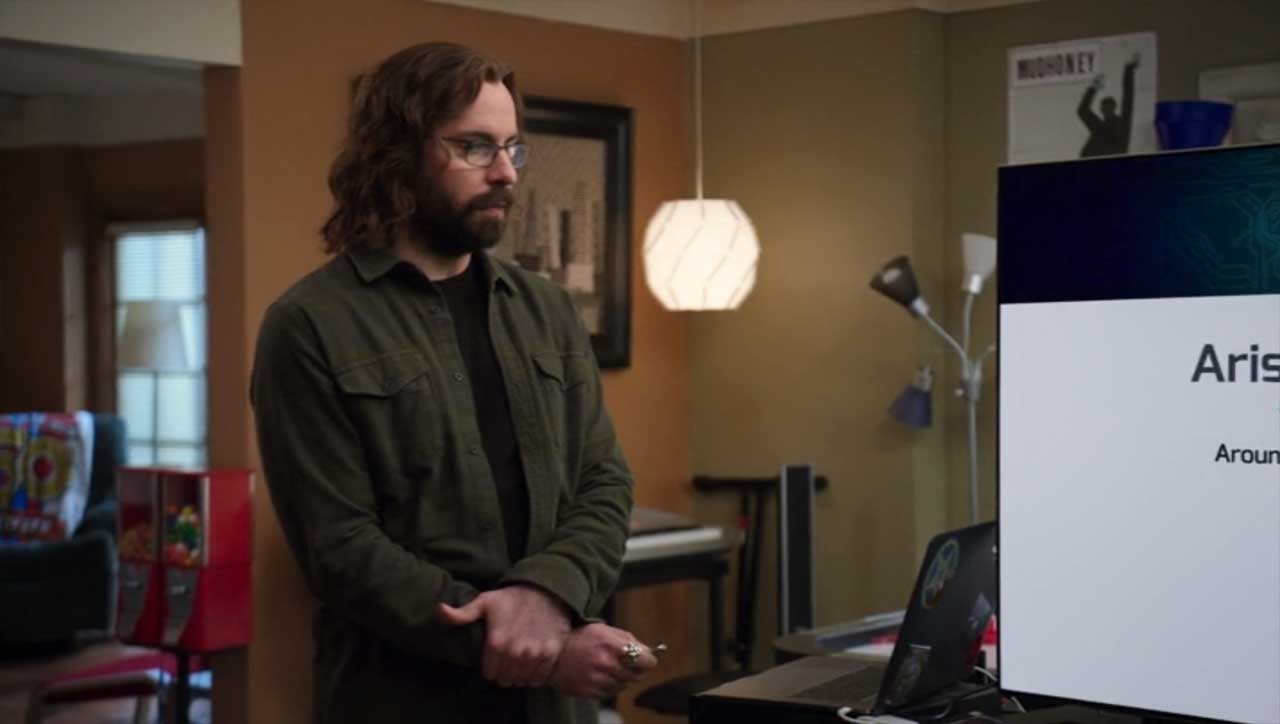 Gavin steigt derweil ein bisschen in die Welt der Kleinstadt-Politik ein. Doch statt "House of Cards" setzt es eher ein Exempel hinsichtlich Neureichen-Versnobtheit. Der arme Gavin kann sich keinen Cent mehr leisten. Die Inszenierung war ein (natürlich utopisch übertriebenes aber schönes) Beispiel dafür, dass städtische Haushalte eben eine wichtige Sache sind, in die sich Großunternehmen nicht einzumischen bzw. -kaufen haben. Dann soll Gavon doch lieber viele große Verbesserungsvorschlage machen, die jeden Designer vor Freude im Kreis springen lassen.
"Gavin there is one other manufacturing option, we haven't discussed yet, which, considering the current circumstances, might be worth consideration." – "I'm open to anything." – "America." – "Fuck you!" (Assistent & Gavin)
Wo wir bei städtischen Haushalten sind: Müll. Davon gibt es Terrabyte-Tonnen-weise welche auf der Müllkippe, auf der Russ nach einem Daumen suchen lässt. Dass Gilfoyle hier sagt, die Zahlen würden für sich sprechen, empfinde ich als etwas verstörend, immerhin gab es 33 aus 34 Fehlversuchen und knapp 300 Millionen auf einem USB-Stick sind für mich nicht wirklich nah an einer Milliarde…
"Did I lose a B? Close to it – fuck! But I bet I gained two B in wisdom." (Russ)
Am Ende geht dann alles doch ganz schnell. Der Sprung von Monica zu Pied Piper sowie die Umsetzung der Crypto-Währung erfolgte mir gar zu schnell, was auf einen recht losen und nicht wirklich langfristigen Gag denn eine wirklich nachhaltige Entwicklung schließen lässt. Wichtiger dürfte da schon sein, dass (dadurch?) Laurie bei der chinesischen Konkurrenz aufgeschlagen ist.
"So no hard feelings?" – "No feelings at all, Monica." (Laurie)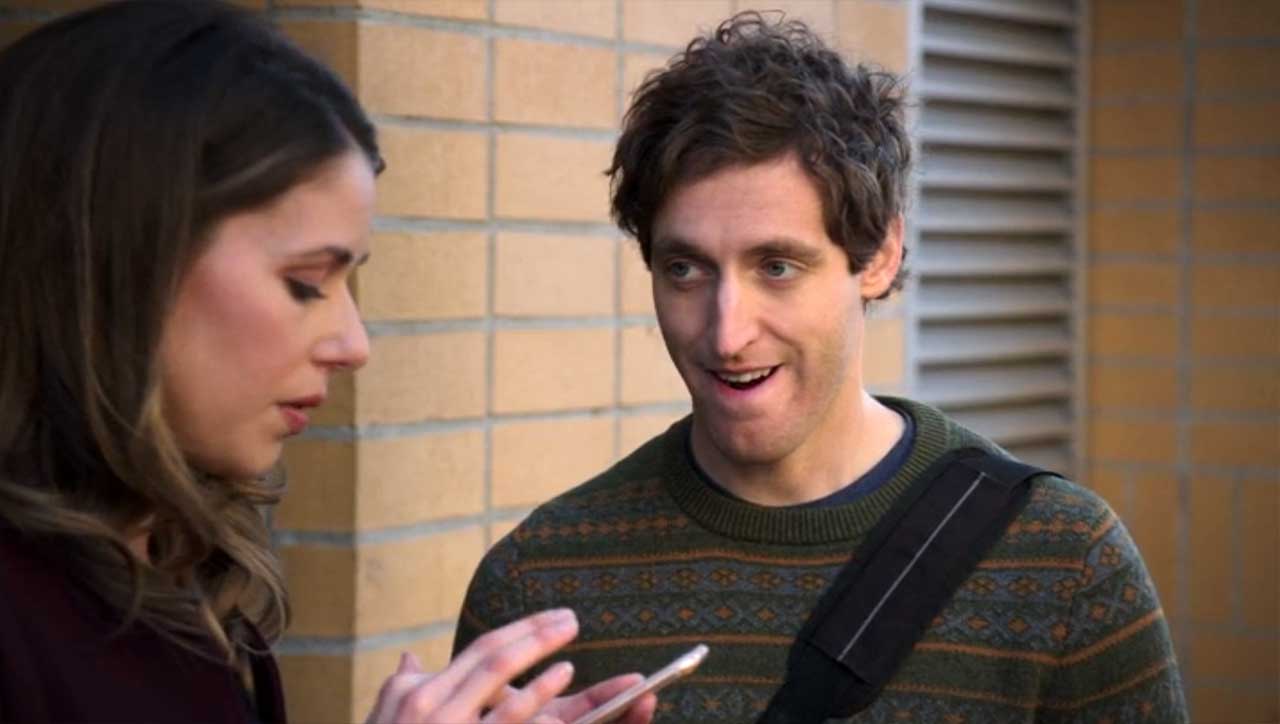 Hm, tjoa. Solide Nummer, aber auf hohem Kurs lag die Folge nicht. Es gab keine großen Lacher, das Tesla-Thema nervt mittlerweile nur noch und die Gavin-Produktions-Farce nimmt weiter utopisch dumme Ausmaße an. Gefallen hat mir der Bezug zur aktuellen Crypto-Hype-Mache sowie der Ansatz der lokalpolitischen Wirtschaftszwänge, ansonsten war das aber eher mittelmäßiger Durchschnitt, der leider im Nachgang kaum mehr in Erinnerung bleiben dürfte. Außer natürlich das Bild von Gilfoyle vor der Powerpoint-Präsentation.
Bilder: HBO