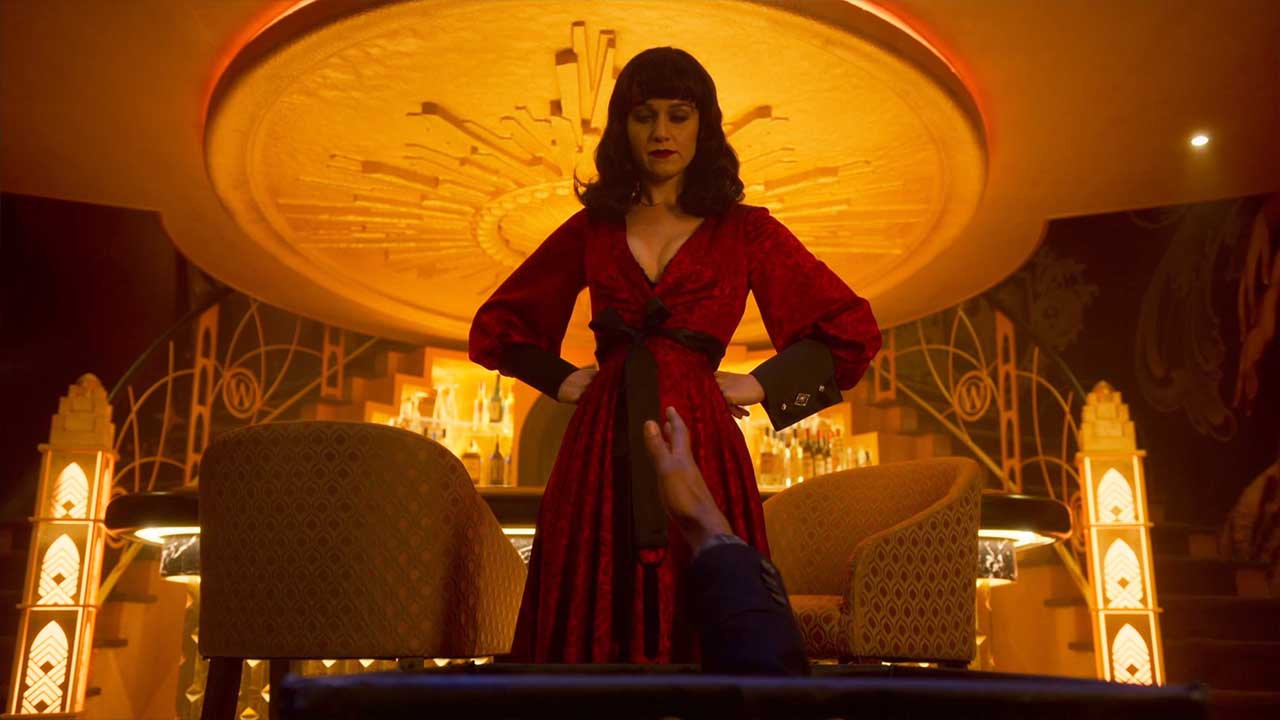 Eine seltsame Verbindungsfolge hat uns diese Woche an Bord des 1.001 Wagen langen "Snowpiercer" erwartet. Eigentlich sind einige grundlegende Entwicklungen vonstatten gegangen, so recht Fahrt wollte die Folge aber erst spät aufnehmen. Beginnen wir mit dem Organisatorischen: Ruth hat einen freien Tag, erzählt von Mr. Wilford und gerät prompt in die Mitte des erstklassigen Revolte-Plans gegen Melanie. Layton bringt derweil die dritte Klasse für den anderseitigen Aufstand in Stellung, indem er zumindest mal deutlich andeutet, dass da was mit Mr. Wilford nicht stimmt. Miles wird öffentlichkeitswirksam in den Motorenraum befördert, darf heute mal den Part mit dem Genießer-Gesicht spielen, erfreut sich aber weniger daran, was zu einer Mund-Nasen-Masken-Verteilung sorgt (vorbildlich!). Die sonst so freudig wirkende Lehrerin würde auch gerne vom Schuldienst befreit werden, wie sie wenig subversiv andeutet.
"Tell me about your engine!" (Lehrerin)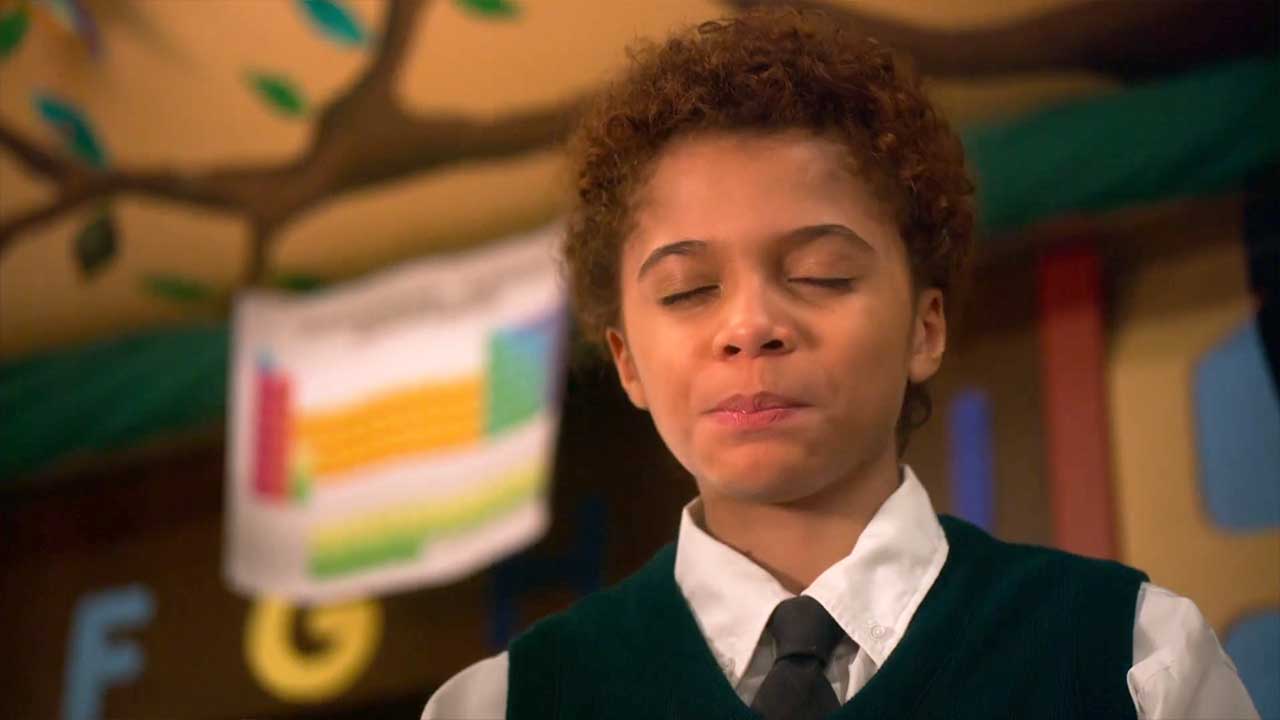 Dass Josie sich in dieser Sitaution derart in Gefahr begibt ist vermutlich so ein irrationales Mutter-Gefühle-Ding. Aber immerhin kann sie eine total wichtige Anweisung an Miles weiter gegeben. Rechtzeitig, bevor Zarah sie verrät und aus dem Tail zerren lässt.
"You know, it's a privilege to have a child on Snowpiercer? It's not a right. And privileges, well, they can be taken away, it's just as easily as is they giving." (Melanie)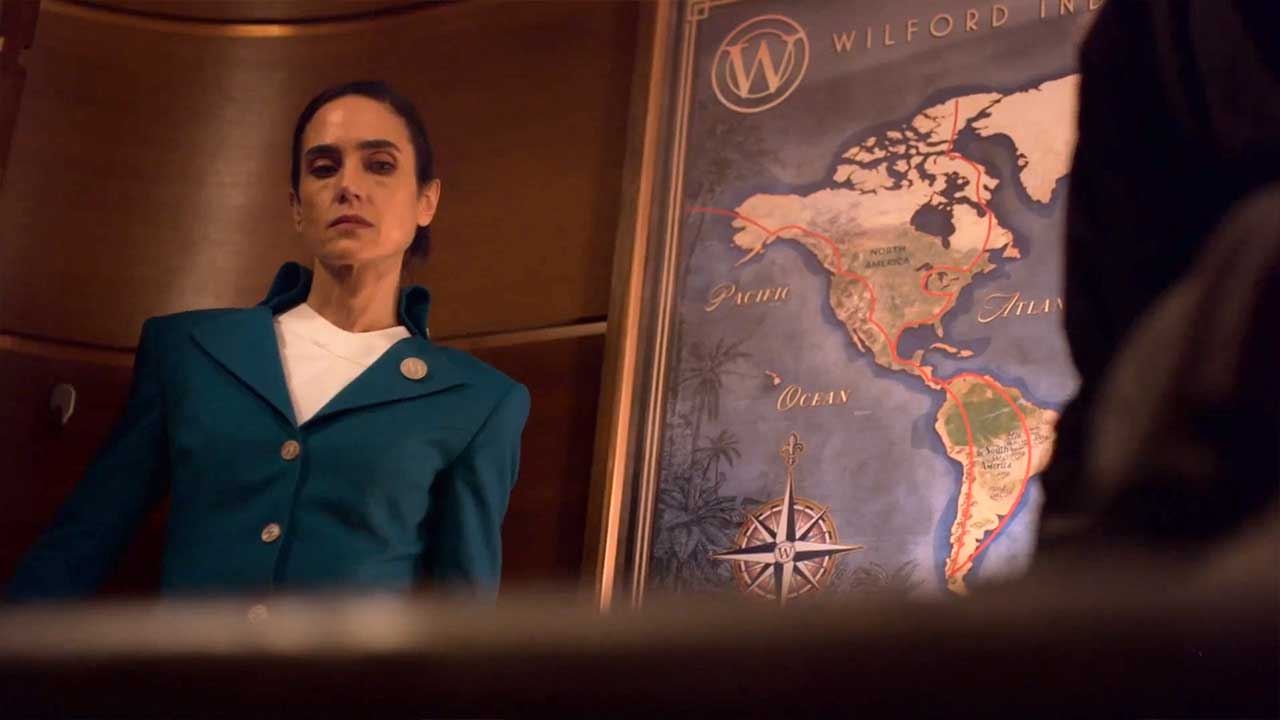 Interessant: Man sieht den Fahrplan des Zuges auf der Weltkarte im Befragungsraum. Während ich mir die Route anschaue, werde ich Zeuge einer eiskalten Befragungstechnik – immerhin wurde die Stelle zuvor ordentlich betäubt. Muss dieses Eis-Spray sein, das im Profi-Sport immer eingesetzt wird. Immerhin geht das nicht komplett spurlos an der öffentlich so gefühlskalt wirkenden Melanie vorbei. Ruth erwischt sie passender Weise in diesem komplett falschen Moment.
"The person in power answers to everyone." (Melanie)
Dass es nicht nur kaum oder keine Videoüberwachung im Zug gibt, sondern selbst der Befragungsraum zwar eine eingebaute Eisleitung aber nicht mal ein Mikrofon hat, das mögliche Beichten aufnimmt, wirkt wenig sinnig. Genauso wie der unnatürlich lange Unterarm, den Josie da total unauffällig sekundenlang gen Kamera hält…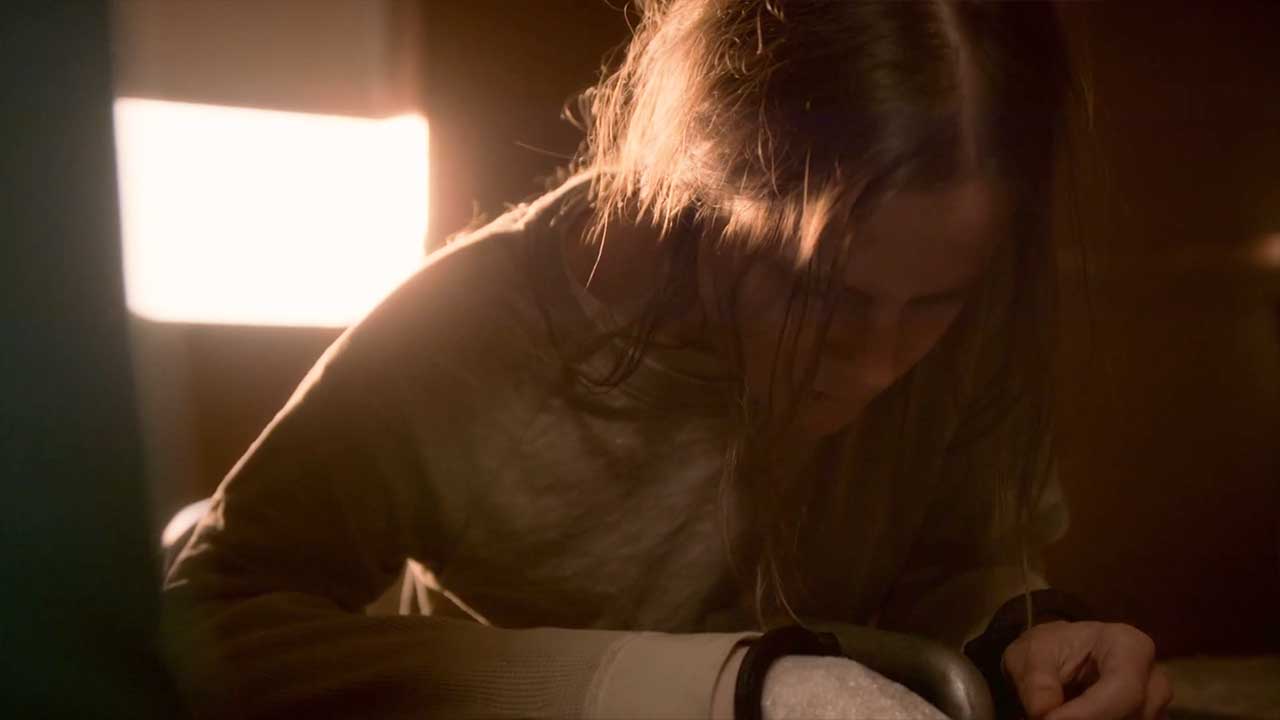 Nein, die Idee, sich da so loszueisen (pun intended!) war nicht wirklich grandios. Ganz davon abgesehen, dass sie anscheinend komplett schmerzresistent ist und nicht ein Mal in Ohnmacht fällt, wie mein laienhaftes Medizinverständnis es erwartet hätte. Dass der ganze Raum und somit auch die ganze Josie einfriert, kam dann aber doch recht unerwartet.
"Take her to compost. We're done here." (Melanie)
Die Entwicklungen am Ende der Folge lassen dann doch noch ordentlich Weichenstellung für die weiteren Episoden zu. Till dürfte sich nach der rabiaten Verhörung nun auch selbst zur Seite der Tailies zählen und LJ dürfte in das Ober-Geheimnis eingeweiht werden.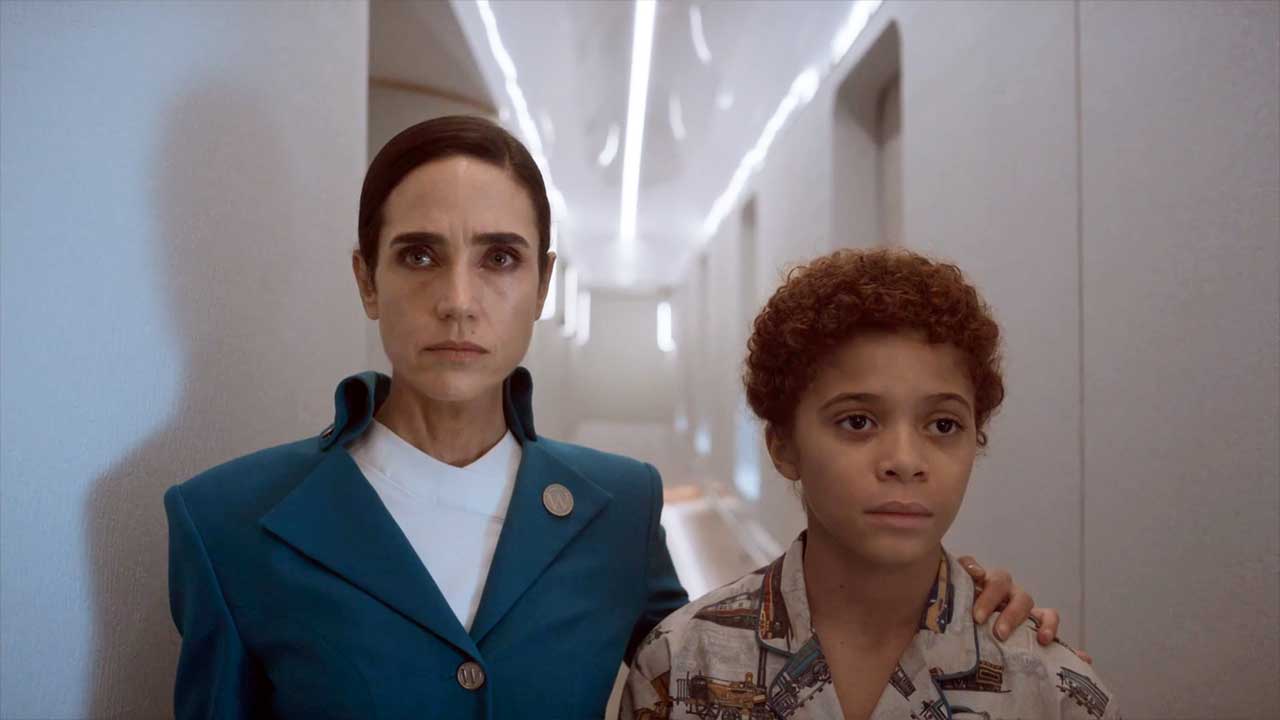 Nein, so richtig toll hat mir das nicht gefallen. Vor allem die erste Hälfte hat sich äußerst langatmig angefühlt, das letzte Drittel war deutlich besser, konnte aber dennoch nicht vollends überzeugen, da etliche handwerkliche Fehler vollzogen worden sind. Vereinzelt gab es seltsame Schnitte zu sehen, zum Beispiel einen Moment, in dem die Tiefenschärfe bei Layton nicht wirklich stimmig justiert wird. Allgemein wirkt das Editing nicht immer rund, genau wie das Pacing. Allgemein wirkt die Geschichte sehr holprig erzählt, was schade ist, da kleineren Wendungen so die Wirkung entzogen wird. Rein von den Inhalten her hätte das bei besserer Inszenierung auch durchaus eine Vier-Kronen-Folge sein können.

Dennoch hat diese Folge wie eingangs geschrieben einige wichtige Entwicklungen parat gehabt. Vor allem natürlich, was die nahenden Aufstände im Zug anbelangt, aber auch auf kleiner Ebene der Charakterentwicklung und -Zeichnung. Gerade im Hinblick auf Melanies Stellung, ihre aufopferungsvolle Priorisierung und die Divergenz zwischen öffentlicher und privater Darstellung hat wichtige Nuancen erhalten.

Bilder: TNT / Netflix

-->