Diese Woche können wir Showrunner Jon Favreau ein wenig beim Puzzeln zusehen: Er fügt einige Puzzlestücke aus "The Mandalorian" und "Return of the Jedi" zusammen und bringt damit "Das Buch von Boba Fett" in Kapitel 4 endgültig in die Jetzt-Zeit der Serie. Die letzten Rückblicke bringen Crossovers eben mit "The Mandalorian" und zeigen uns, wie Boba Fett Fennec Shand gefunden und gerettet hat und wie er die Slave I zurückbekommen hat.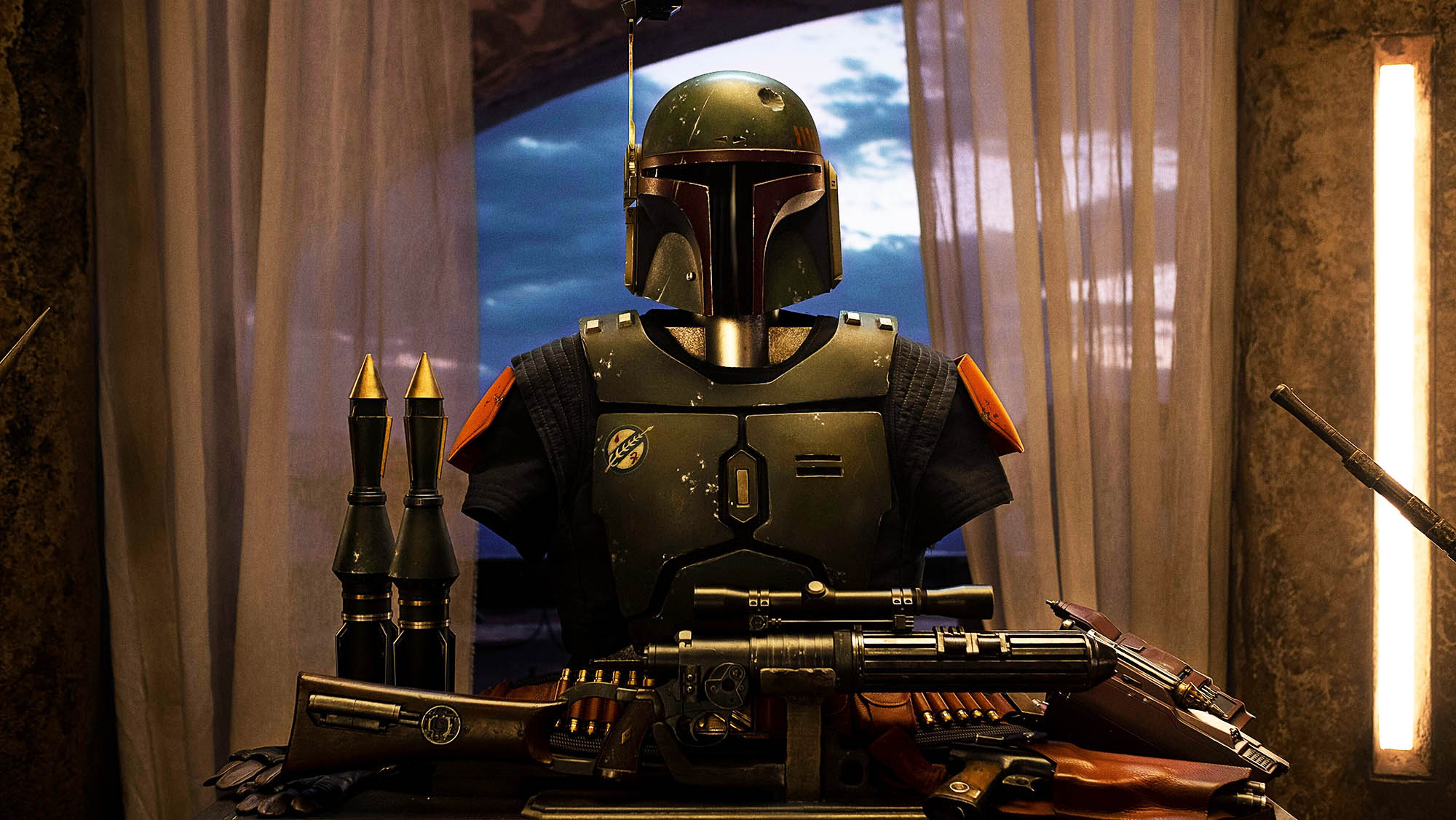 Dadurch erfahren wir, dass Boba Fett schon frühzeitig den Drang hatte, sich die Slave I zurückzuholen, die gemütlich in Jabbas Palast geparkt ist. Bei den vielen Wachen hatte er aber erstmal einen Rückzieher gemacht und sich ins Dünenmeer zurückgezogen, bis er einen hellen Lichtschein sieht. Er findet Fennec Shand, schwerverletzt. Die Szene kennen wir aus einer etwas anderen Perspektive aus "The Mandalorian", genauer gesagt aus Chapter 5: The Gunslinger. Sie wird gerettet (zum Glück wird die Truppe mit den bunten Karren nur kurz gezeigt – ich hatte schon Sorge…) und steht fortan in Boba Fetts Schuld.
Soweit die Einführung in die Folge – das Hauptaugenmerk liegt dann auf der Eroberung der Slave I, was recht gut erzählt ist und auch sehr schön inszeniert wird von Kevin Tancharoen, ein Regisseur mit reichlich Marvel-Erfahrung (unter anderem "Marvel's Agents of S.H.I.E.L.D." und "Marvel's Iron Fist"). Das Hineinschleichen in Jabbas Palast gerät dabei sogar recht amüsant, mit einem etwas chaotischen Duell zwischen dem Team Boba-Fennec mit den Droiden in der Küche. Am Ende schaltet sich ein Droide aus der LEP-Serie (kennen wir aus "The Clone Wars") zur Sicherheit selber ab – ist ganz witzig.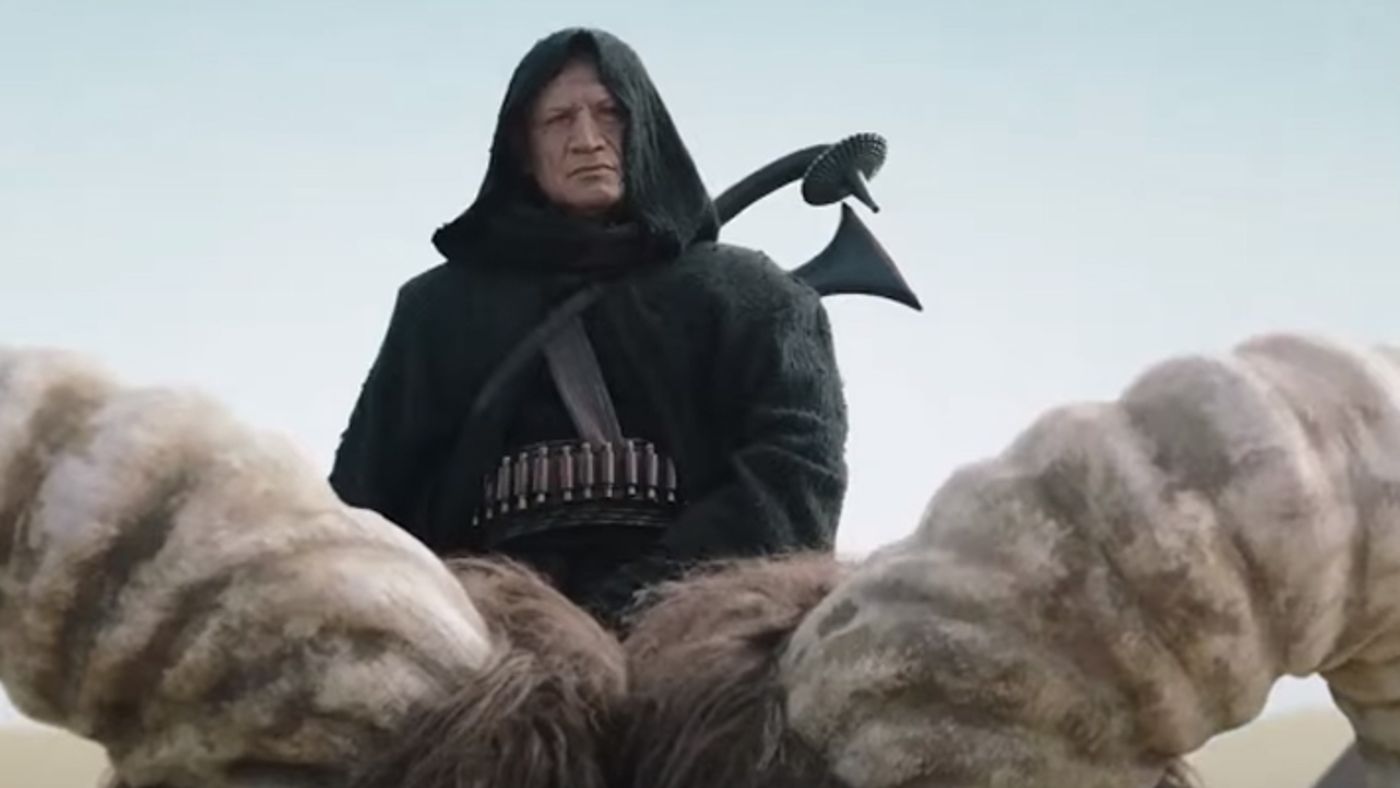 Nachdem die Slave I erstmal eingenommen ist, muss Boba dann noch ein bisschen was auf Tatooine erledigen, wobei mir vor allem die erneute Begegnung mit Sarlacc ziemlich gut gefällt. Okay, Nachteil ist natürlich, dass Jon Favreau jetzt doch auf die digital nachbearbeitete Version des Sarlacc zurückgreift, die George Lucas später hatte einfügen lassen in "Return of the Jedi", aber der Rest passt auf jeden Fall. Wobei sich Jon Favreau hier ausnahmsweise mal nicht an der Legends-Linie des "Star Wars"-Universums bedient – dort wird Sarlacc von Kuat of Kuat vernichtet. Hier obliegt Boba Fett die Aufgabe, den letzten Schritt zu tun.
Was mir ziemlich gut gefallen hat, ist, dass Jon Favreau die Veränderungen bei Boba Fett in der Episode thematisiert. In der Fanwelt sind nicht alle Fans damit einverstanden, dass Boba Fett jetzt doch deutlich freundlicher daher kommt als man ihn in Erinnerung hatte oder es sich vielleicht gewünscht hätte. Aber genau das besprechen Fennec und er in einem längeren Gespräch. Sie wirft ihm im Prinzip genau das vor, was die Fans auch sagen: Zu schwach, das ist nicht der alte Kopfgeldjäger. Er hingegen sagt, dass die Sandleute ihn stärker gemacht hätten – so, wie er jetzt ist. Es ist ein anderer Boba Fett, aber so bietet die Figur sicher auch mehr Potenzial. Geschickt, den Diskurs in die Folge reinzuziehen.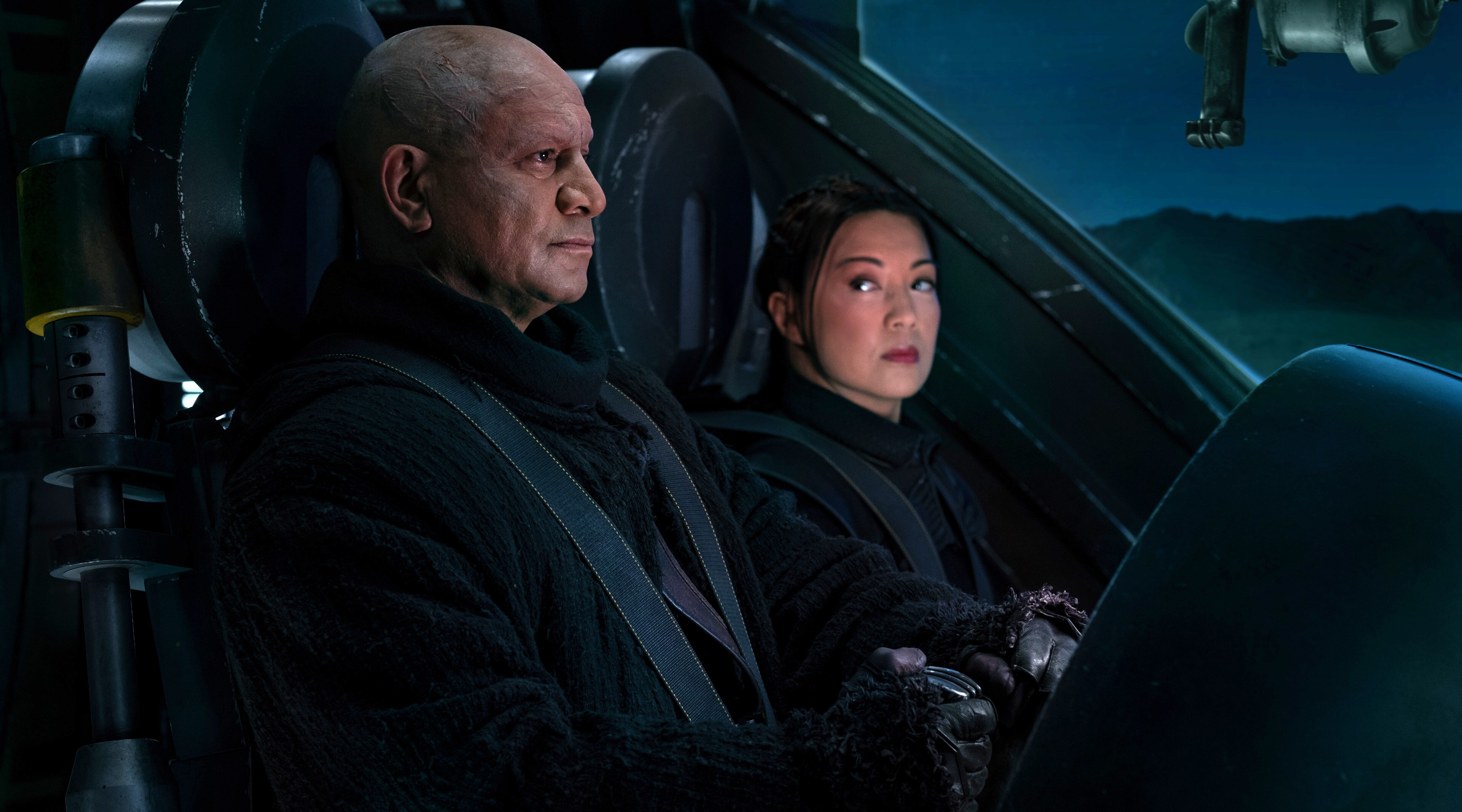 Ansonsten ist klar, worauf die Serie (oder die Staffel) hinausläuft: Boba Fett wird sich dem Pyke Syndikat in den Weg stellen und versammelt dazu sein Team im Palast. Dazu zählt ab sofort wohl auch Black Krrsantan – der Wookie hat noch eine kleine Auseinandersetzung mit ein paar Trandoshanern, wobei man sich kurz wundert, warum er so aggressiv auf die Spezies reagiert. Hängt aber wohl damit zusammen, dass es da eine lange Feindschaft zwischen den Völkern gibt. Nicht vergessen: Boba Fett wurde am Anfang der Serie von einem Trandoshaner auch ein Wookie-Fell als Geschenk überreicht. Am Ende der Folge hören wir dann noch das Theme des Mandalorianers, der vermutlich dann in der nächsten Folge auch dazustoßen wird. Ab dann werden wohl beide Serien in der gleichen Jetzt-Zeit laufen – bin gespannt.

-->