Nach der extralangen Folge letzte Woche mit einem ausführlichen Ausflug nach Coruscant gibt's diese Woche knapp die Hälfte an Laufzeit, und auch dieses Mal geht's wieder in die Hauptstadt der Republik. Allerdings: Diese Stippvisite ist deutlich relevanter als unser Treffen mit Dr. Pershing letzte Woche. Wir erfahren (endlich), wie Grogu im Jedi-Tempel die Order 66 überlebt hat.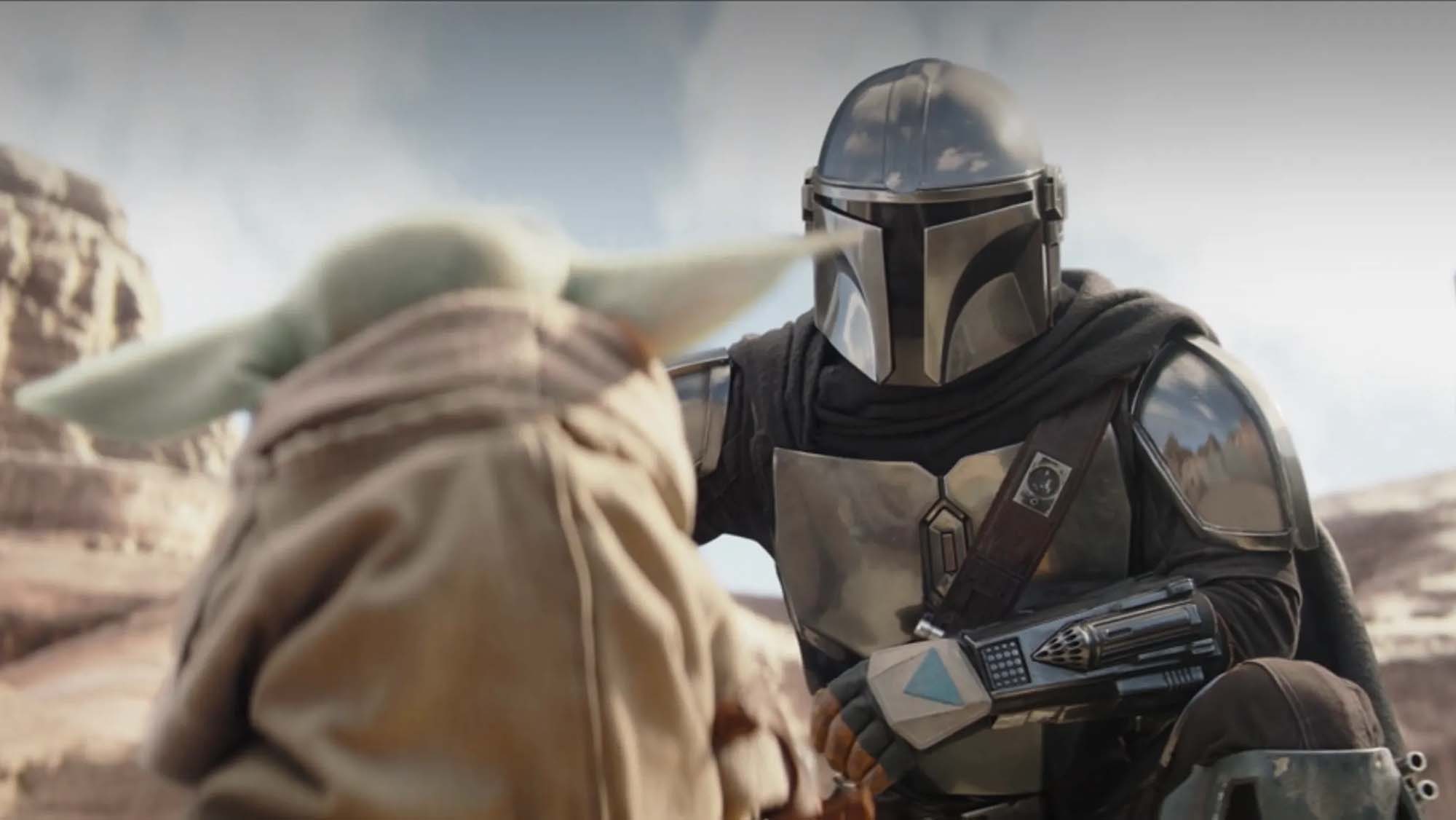 Möglich wird das durch eine Rückblende, die bei Grogu durch die schlagende Arbeit der Waffenschmiedin der Mandalorianer hervorgerufen wird. Er erinnert sich zurück an dem Moment der Order 66, als der Imperator den Klonkriegern befahl, alle Jedi auszulöschen. Ausführlich zu sehen ist dieser Moment in der Pilotfolge der animierten Serie "Star Wars: The Bad Batch". Jetzt erleben wir einen Kampf der Jedi mit den Klonkriegern, und den Jedi ist es besonders wichtig, den Padawan Grogu zu schützen. Grogu wird in einen Aufzug geschoben, wo er auf seine Rettung wartet – eine schöne Parallele zum Finale von Staffel 2, als über den Aufzug Luke Skywalker zur Rettung kam. Hier ist es aber jemand anderes, und es ist doch tatsächlich Jedi-Meister Kelleran Beq, im Jedi-Tempel vor allem für die Ausbildung der Jünglinge verantwortlich. Bekannt war er bislang lediglich als Moderator der Kinder-Show "Jedi Temple Challenge". Und zweite Überraschung: Beq wird von Ahmed Best gespielt, den man am besten aus "The Phantom Menace" und dem Rest der Star Wars Prequel-Trilogie kennt. Er spielte nämlich niemand Geringeres als Jar Jar Binks in diesen Filmen und sprach die Figur außerdem in der Zeichentrickserie "The Clone Wars". Jetzt also Bests erster Auftritt in Star Wars seit 2014.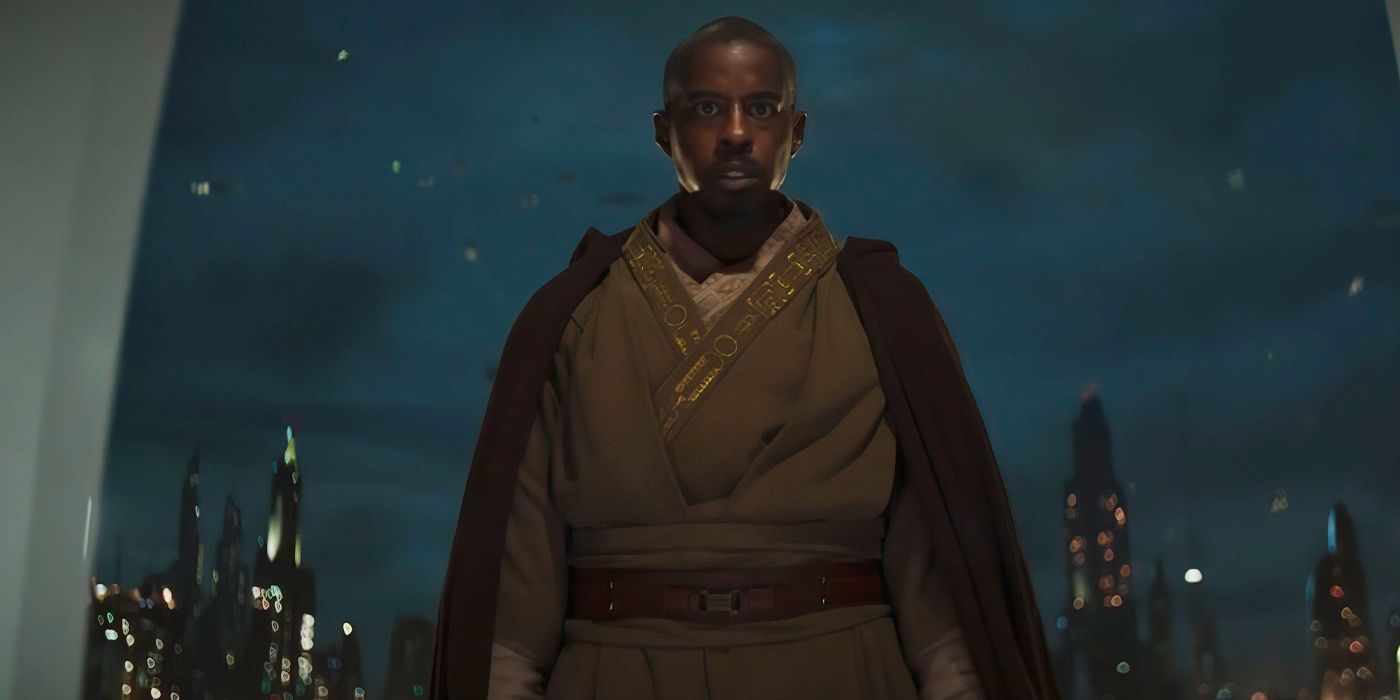 Mit Beqs Hilfe gelingt es Grogu, Coruscant zu verlassen, unterstützt von der Naboo Royal Guard, die den Flüchtenden auch ein Naboo-Schiff überlassen. Spannend in dem Zusammenhang, welche Kloneinheit das Naboo-Schiff angreift: Es ist das 501. Klonbataillon – eben jene Legion, die während der Klonkriege von Anakin Skywalker, seinem Padawan Ahsoka Tano und Captain Rex geführt wurde. Dieses Bataillon wurde später in die 501. Legion unter dem Imperium umstrukturiert und diente Darth Vader als "Vader's Fist". Mal sehen, welchen Zusammenhang das später noch haben wird. Auf jeden Fall wird so dem immer noch recht diffusen Bild um die Order 66 ein weiteres Mosaiksteinchen hinzugefügt – auch in "Star Wars: Obi-Wan Kenobi" war der Zwischenfall ja aus einer anderen Perspektive zu sehen. Mal sehen, ob wir irgendwann nochmal die komplette Story der Order 66 zu sehen bekommen, in einem Anakin-Skywalker-Film vielleicht – man weiß ja nie.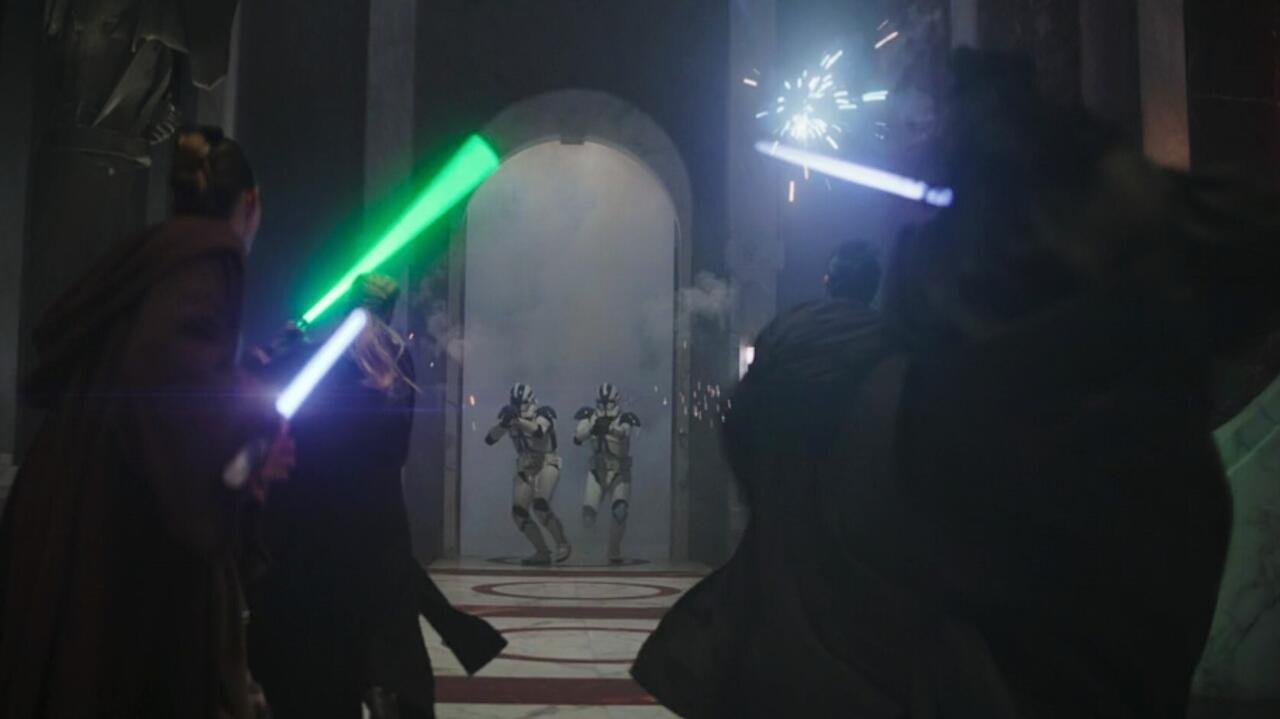 Die Flucht von Coruscant ist sicher das Highlight der Folge, die aber auch sonst recht unterhaltsam und in bester "The Mandalorian"-Manier daher kommt. Es gibt noch einige Easter Eggs, ein kleines Abenteuer und jede Menge Grogu- und Mando-Screentime. Wir sehen zum Beispiel die Trainings-Kampfkreise der Mandalorianer, die man bisher nur auf dem Mond von D'Xun im Videospiel "Knights of the Old Republic II: The Sith Lords" gesehen hat. Grogu übt mit Wrist Dart Launchern, die wir zum Beispiel als Lieblingswaffe von Jango Fett kennengelernt haben und aus dem Online-Videospiel "Star Wars: The Old Republic" kennen. Bei der Rettung des entführten Mandalorianer-Kindes spricht Bo-Katan von ihren Trainings am Gipfel von Kyrimorut auf Mandalore – bisher eine Legends-Location, die Showrunner Jon Favreau so nebenbei in den Kanon hineinholt. Am Ende gibt's noch eine Erinnerung an die Reise von Obi-Wan, Qui-Gon und Jar Jar durch Naboos Unterwasserwelt in "Star Wars: Die dunkle Bedrohung", als sie von einem Fisch gejagt werden, der von einem noch größeren Fisch gefressen wird. Qui-Gons denkwürdige "Es gibt immer einen größeren Fisch"-Zeile dürfte bei der Abschlussszene jedem Star Wars-Fan in den Sinn gekommen sein.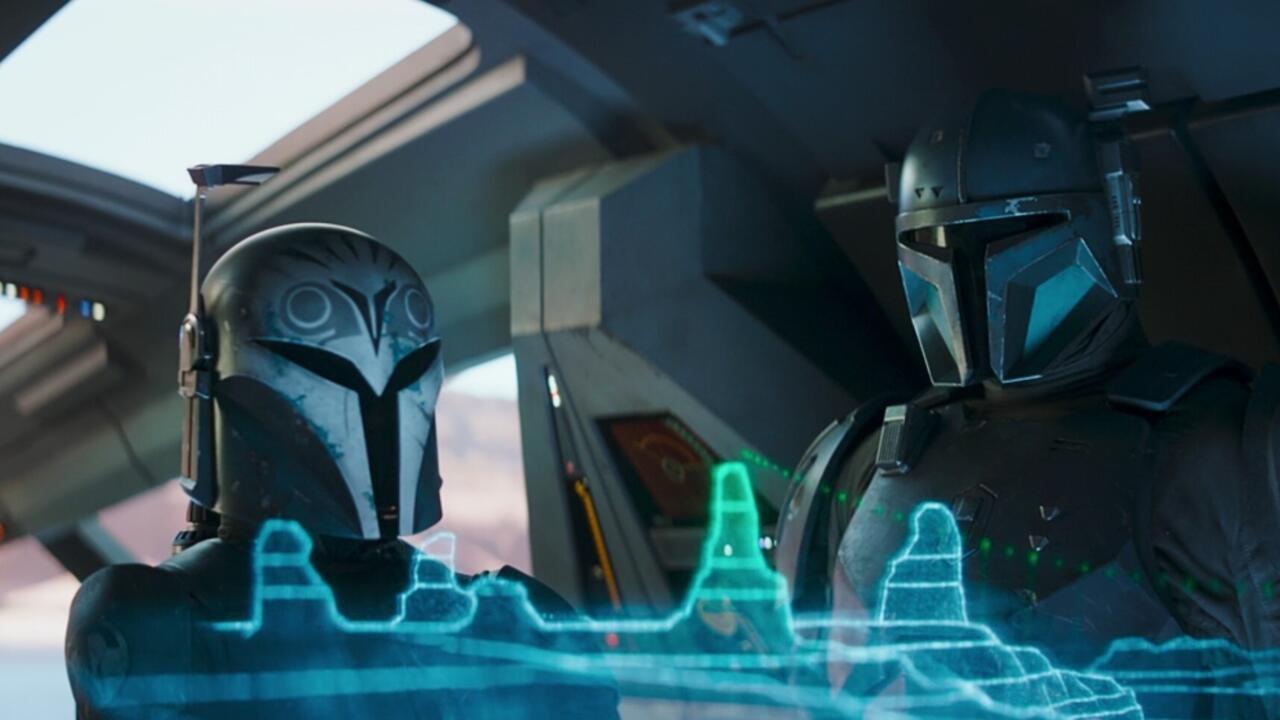 Am Ende gibt's nach dem Ausreißer in Folge 3 wieder solide "The Mandalorian"-Kost, so wie sie sich die meisten Star Wars-Fans wünschen dürften.

-->