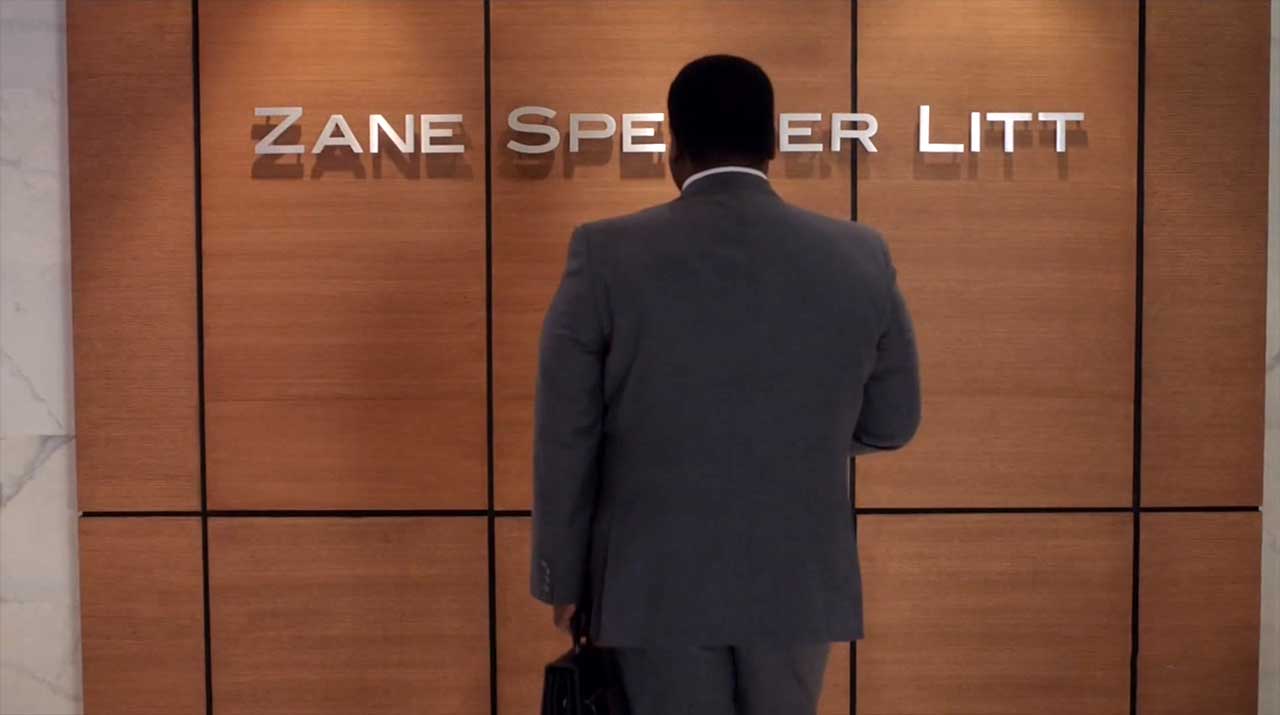 Der erste große Schock ist verdaut, man möge bitte zur Tagesordnung übergehen. Doch so ganz ist man nach dem notwendigen Personalwechsel noch nicht in ruhigen Fahrwassern angekommen. Zwar steht nun mit "Zane Specter Litt" der x-te Name an der Wand, aber wer weiß schon, wie lange es dauern wird, bis bei Firmenschild und Serienintro nochmal Hand angelegt werden muss, immerhin wird direkt zum Auftakt Louis' vermeintliche Königs-Ambition erwähnt. A pro pos "Intro" – solche schönen Shots hier gab es in den sieben Staffeln zu vor noch nicht, oder? Erinnert mich jedenfalls stark an die Opener-Sequenz…
"You better be ready to take a whoooooole lot of dictation." (Louis)
Zu unser aller Glück besinnt sich Louis auf die lediglich 15 letzten Folgen der Serie und belässt es eher bei billigen und vor allem seeeeeehr anrüchigen Gags. Aber er steckt eben in der Macht-Zwickmühle und muss den Kampf führen, den wir alle kennen: Arbeit vs. Privatleben. Was ist (einem) wichtiger? Die Antwort ist wie so oft eigentlich so einfach: Höre auf dein Herz. Awww… Zu romantisch? Okay, dann eben so:
"We don't have a session?!" – "I'm not here for a session, I'm here for an errection." (Psychiater & Louis)
Weil richtige Fälle noch nicht stemmbar zu sein scheinen, weil die Figuren noch nicht zusammengeführt genug sind, setzt es weitere Kleinkriegsschauplätze. Alex will sich offenkundig beim neuen Boss einschleimen, kann aber höchstens mit Kaffeeautomatenwissen denn Abschlagstechnik auf dem Golfplatz punkten. Dazu muss er ein 185 Jahre altes Scheidungskind sichern und bekommt eine mehr als offensichtliche "Ich hab's dir ja gesagt!"-Vorbereitung gegen den Latz gehauen. Mal schauen, wie viele Episoden es dauert, bis das zurück kommt.
Ebenso offensichtlich ist, dass Donna und Samatha eine Art Powerfrauenbattle ausfechten (werden). Frei nach dem Motto "In dieser Serie ist nicht Platz genug für zwei total krasse Frauen, die sich nicht unterordnen lassen!". Das ist natürlich affig und dürfte genauso vorhersehbar binnen weniger (bis 15) Episoden ad acta gelegt werden und die beiden werden "beste Freundinnen" (noch ein Klischee, ich weiß…).
"Sometimes it's best to keep your friends close and your new senior partner we know nothing about even closer." (Donna)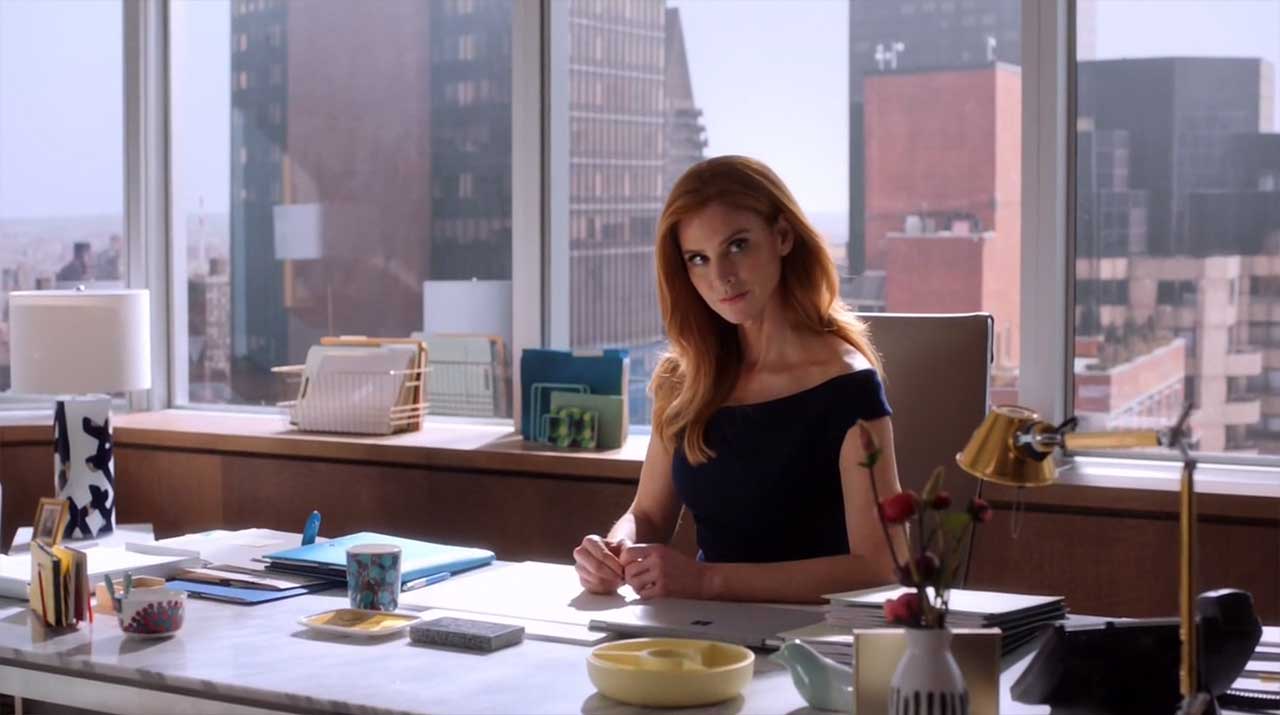 Bleibt noch die Essenz der Episode: Stets Harvey vertrauen. Wieso, weiß man noch nicht so ganz, weil er in letzter Zeit erstaunlich viel Kram durch andere erledigen lässt, vermutlich verschwendet er zu viel Zeit, morgens coole Sprüche vor dem Spiegel zu üben. Aber schön fand ich ja, dass er tatsächlich einen Fall mit Mike-Bezug übernommen hat.
"What happens the other one per cent of the time?" – "You're looking at him." (Klient & Harvey)
Um den Rahmen zu Louis zu spannen. War er zunächst noch erstaunlich besonnen, man mag beinahe von "Reife" sprechen, ist er am Ende dann doch mal wieder spontan zum HB-Männchen geworden. Eine sehr kurze Schnur wurde da aus dem Nichts gezündet, das wirkte etwas seltsam, aber gut, mit Louis kann man es ja machen. Er vertritt seinen Standpunkt so lautstark, dass es selbst alle in der Kanzlei gehört hätten (ihr wisst schon, die hunderten Statisten, die man NIE sieht), wenn er die Tür geschlossen hätte. Habe eigentlich nur ich die "wir müssen überlegen, was wir mit Louis machen…"-Aussage falsch interpretiert? War wohl bewusst so gemacht. Ich muss jedenfalls mal loben, dass von der Serie (in dem Fall Donna) aufgegriffen wurde, dass Harvey in dem Moment die Alex-Sache unerwähnt gelassen hat. Kein schlechter Move – das hätte ich sonst hier nämlich kritisiert.
Und so schafft es die Folge, sich einen kleinen Etappensieg zu sichern. Nichts Episches, aber für eine Ehrenuhr reicht es. Gratuliere!
"I'll get the bananas." – "What – are you crazy?! You'll be the mother of my child. I'll get the bananas." (Sheila & Louis)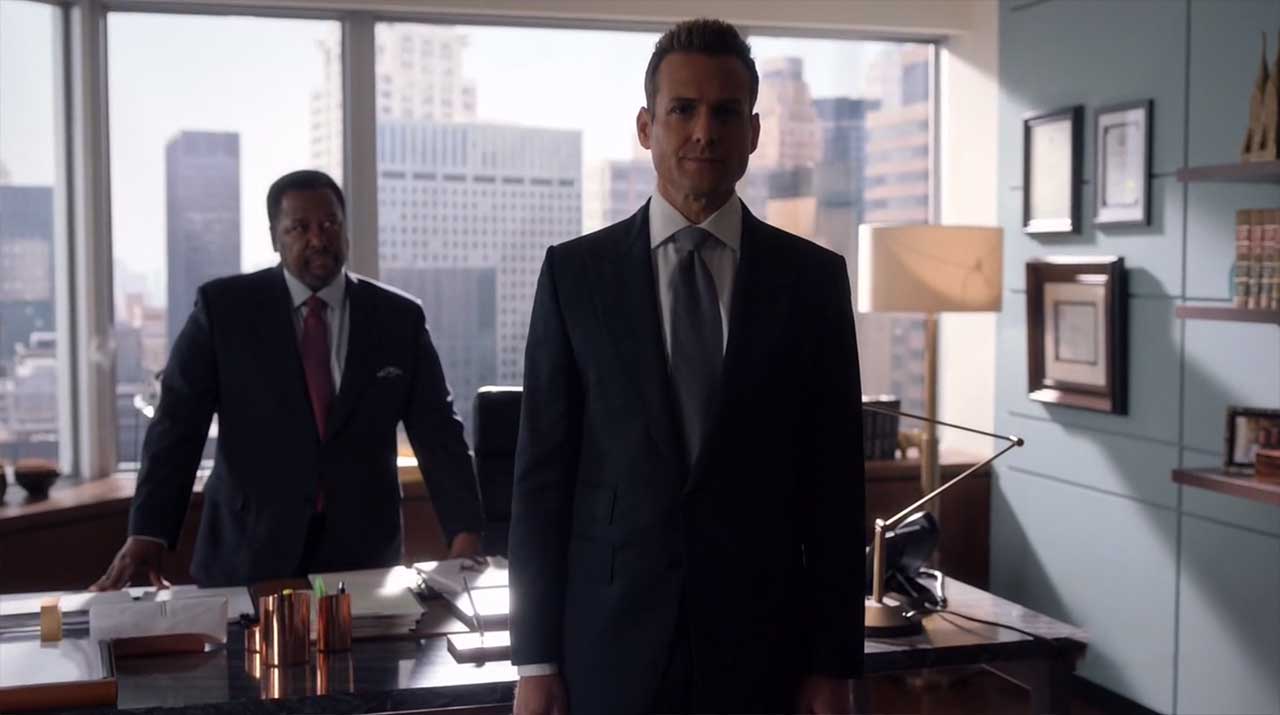 Wenigstens waren die Figuren nicht mehr sooo künstlich und unausstehbar wie zum Staffelauftakt. Dennoch ist das einfach eine Kanzlei mit derart viel Sturrsinn, dass sie eigentlich gar nicht funktionieren können dürfte. Aber was verstehe ich als Nicht-Anwalt schon vom Business, vermutlich muss man so gepolt sein. Es wäre jedoch schön, wenn diese ganzen "Pecking Order"-Dinge endlich aufhören könnten.

Bilder: bravo

-->