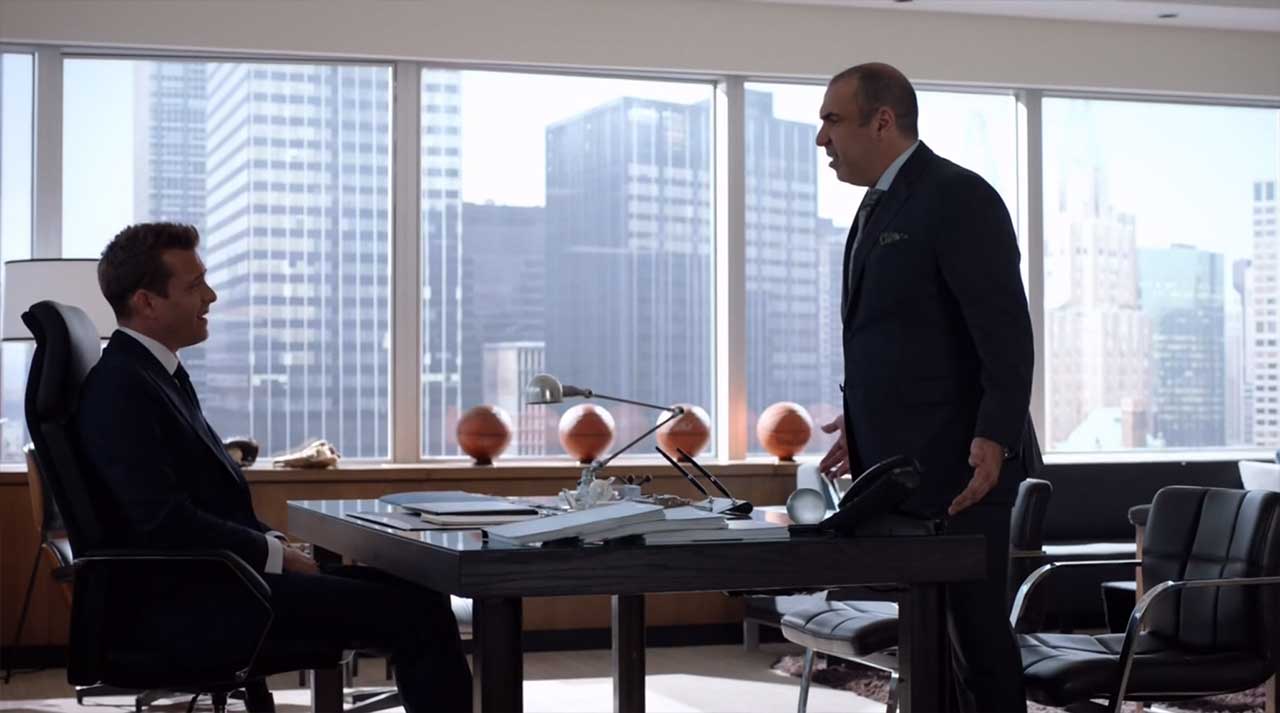 Puh, den eigentlich recht gelungenen Wiederauftakt zur achten Staffel haben vergangene Woche haben lediglich 820.000 US-Amerikaner geschaut – Rekordtief. Kein Wunder also, dass man sich auf Senderseite endgültig Gedanken um das endgültige Ende von "Suits" gemacht hat. Das wurde ehrlich gesagt auch Zeit, aber immerhin wissen wir jetzt (alle), dass nach Staffel 9 Schluss sein wird. Also vermutlich dann doch noch 21 Episoden (inklusive dieser hier) – es sei denn, die Macher ziehen noch einen großen Twist aus dem Hut, was ja irgendwie auch zur Serie passen würde.
"Consider sentence unfinished." (Louis)
Im Hahnenkampf der wichtigen Männer geht es um eine moderne Wal-Jagd. Ein potenzieller großer neuer Klient, Sportwagen-Mann Steven Palmer, spielt schwer zu kriegen. Also, zumindest laut Harvey, der ein bisschen wie ein Mann wirkt, der das "Nein" einer Frau einfach nicht als solches verstehen will und hartnäckig weiter belästigt. Das offenkundig nicht intern abgesprochene Telefonat mit dem Nicht-mal-beinahe-Klienten war ja schon bescheuert, aber der Pokerabend setzte dem Ganzen noch die Krone auf: Flush, Full House UND Vierling im Rahmen einer Pokerhand?! Uff! Als potenzieller Kunde hätte ich spätestens beim erlebten Poker-Kindergarten komplett abgewunken, selbst am Ende der Folge setzt angeblich separate Telefonate, die erneut nicht abgesprochen und vom Noch-immer-nicht-Klienten nicht angesprochen wurden. Unterhaltsam für eine Serie, ja, realitätsnah? Never!
"I got him on the one-yard-line." – "Harvey, english please, you know I don't know baseball!" (Harvey & Louis)
Um noch kurz die lockeren Wohlfühl-Nebenschauplätze abzufrühstücken: Alex gerät natürlich zwischen die Stühle seiner Frau und Samantha und ein im Rekordtempo abgehaltener Fall soll auf abstrakte Weise in alle Richtungen kitten. Das wirkt ähnlich sinnvoll, wie dass Alex zum Abendessen daheim aber kurz darauf wieder in der Kanzlei ist (für ein Gespräch, das ein Telefonat hätte sein können). Zudem lernen wir, dass Opernkarten nicht für jeden etwas sind und Gretchen wird immer mehr zur Donna-Flüsterin, die wiederum ein fabelhaftes erstes Date hat.
"Because Louis is an asshole and so is Harvey." – "That's not a reason, Donna, that's just a tuesday." (Donna & Gretchen)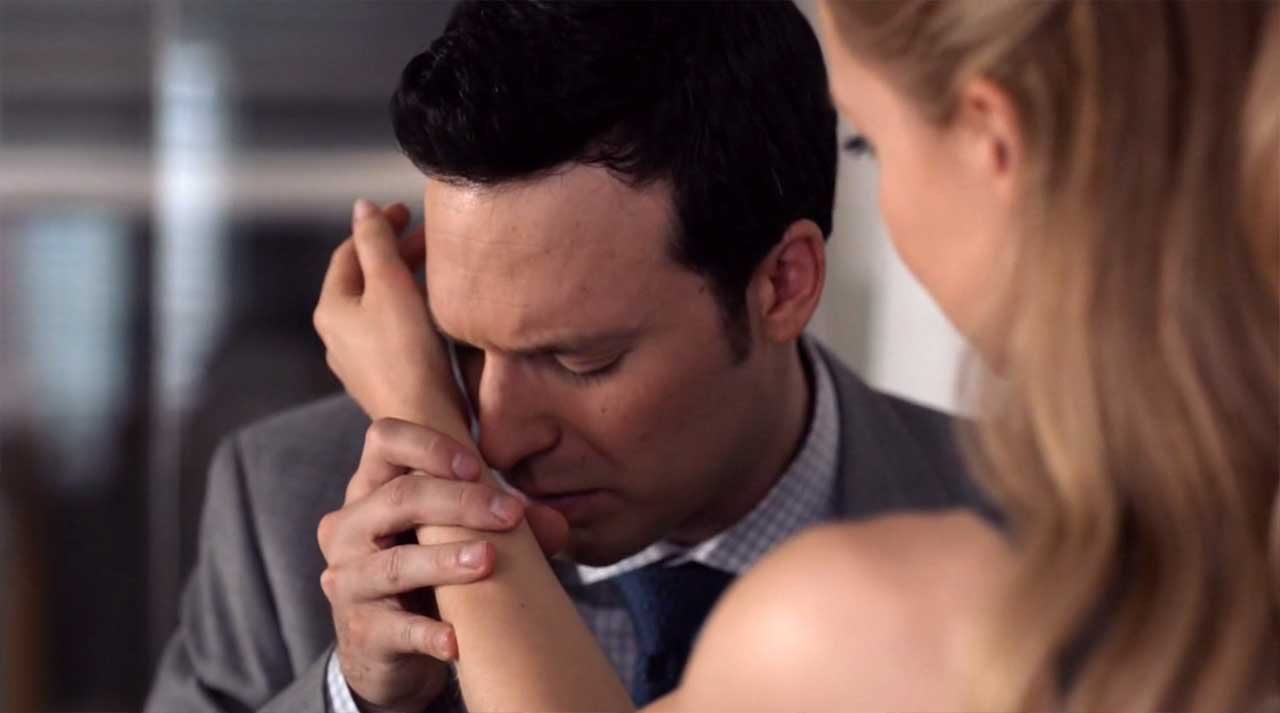 Die meiner Meinung nach wichtigste Handlung spielt sich jedoch bei und vor allem zwischen Kathrina und Brian ab. Ein Parfum-Verpackungs-Knock-Off soll angefochten werden, wobei man vor lauter Teenager-Schwärmereien im Kopf erst nach Stunden mal auf die Idee kommt, daran zu riechen. Dann kommt es zum "Moment-Moment", im Rahmen der Heim-Arbeit zum Beinahekuss und schließlich zu einer Befragung mit Liebes-Metatext. Die Lösung des Liebes-Dilemmas: Keks Brian muss aus Kathrinas Küche raus. Schade. Aber ich glaube, die Story ist noch nicht vorbei.
"That's okay… I can say hello from here." (Kathrina)
Total gutes Product Placement übrigens von Microsoft in der Szene hier, als Donna das Surface ungeschützt und nicht passend in die Tasche steckt. So sehen erfahrene Profi-NutzerInnen eines technischen Gerätes aus! Oder, sie kann mit dieser besonderen Handtasche nichts anfangen, kann natürlich auch sein…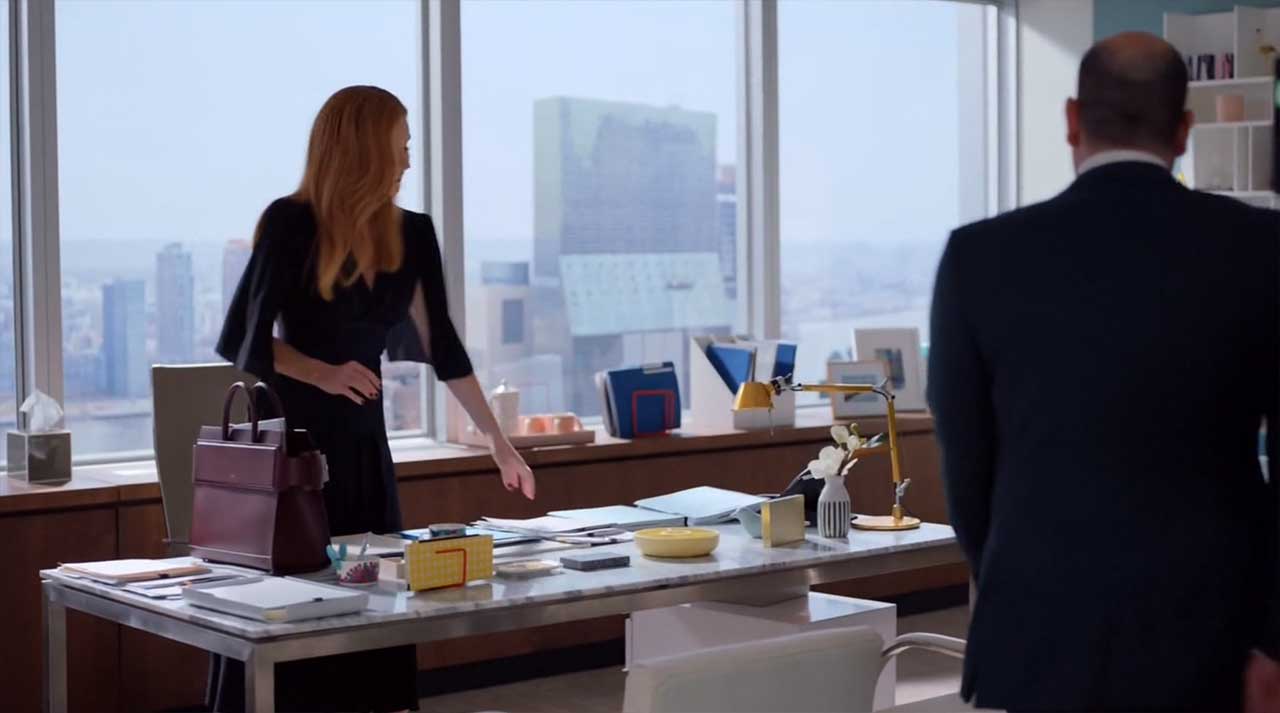 Diese Episode kann ich recht schwer einordnen. Das "Wenn Sie einen Anwalt wollen, der…"-Selbstbewerben war total drüber und viel zu wiederholend. Auch wollte der Fall mit Alex' Frau mich nicht recht abholen – das ging mal wieder unglaubwürdig schnell, vom Überfall-Lunch bis zur Lösung in zwei Tagen. Dennoch war "Whale Hunt" recht unterhaltsam und konnte vor allem die Story um "Kathrian" elementar voran bringen. Von daher lande ich irgendwie bei 3,25 Kronen, aber will mal nicht so sein.

Bilder: bravo

-->