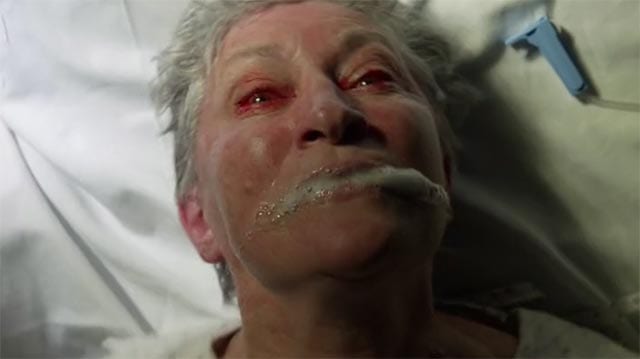 Nach dem kleinen Neuanfang vergangene Woche tritt "The Strain" dieses Mal etwas auf der Stelle. Es beginnt mit leicht mysteriösen Tests und endet mit Blut. Überraschung. Dabei ist es zunächst Fet, der mit dem Matratzen-Test als Erster erfolgreich abschließen kann.
"Happy hunting." (Fet)
Eph hat sich aber lange Zeit gelassen, die anderen von Noras Ende zu unterrichten. Ein bisschen überflüssig, dass wir das mitbekommen. So hatte ich es in mein Handy notiert, um eine halbe Stunde später korrigiert zu werden. Sehr schön, dass es sich nicht etwa um einen Storytelling-Fehler handelt, sondern bedachte Handlungs-Dynamik ist. Fein!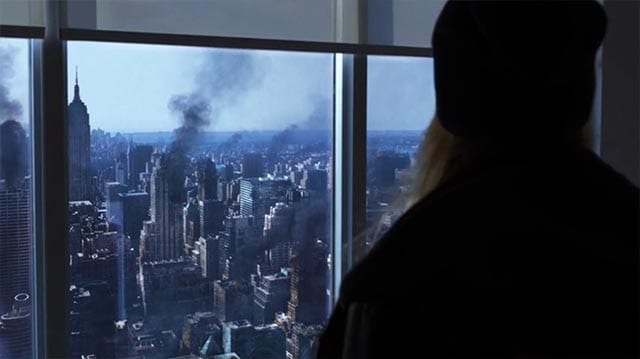 Auch fein ist es, Dutch mal wieder zu sehen zu bekommen (war mir schon gar nicht mehr so sicher, ob das überhaupt noch der Fall sein wird). Ihre Art mag ich noch immer, weniger jedoch ihre kurz überdauernde Begleitung.
"I was naive." – "You were fearless!" – "Yeah, but I'm not anymore." (Dutch & Raven)
Hauptsache, die beiden total unbekannten Nebenfiguren sollen das Schlafzimmer untersuchen. Könnten auch gleich rote Hemden anziehen für den ersten Außeneinsatz… Wieso man dann jedoch wegrennt, wo man gerade eine Wohnung gereinigt hat, erschließt sich mir auch nicht. Gute Freunde sind jedenfalls schwer zu finden dieser Tage. Wirkte etwas… Kopflos.
"Good! All we have to do, is find the Face of God." (Eph)
"Können die das Lumen nicht als Köder für den Zach-Austausch nutzen und den Master reinlegen?" ist meine nächste "Ich weiß es besser!"-Notiz, die ich zum Folgen-Ende eigentlich durchstreichen kann. Ich bin gespannt, wie sie diese total offensichtliche Falle aufstellen wollen, bzw. wer das wirklich falsche Spiel spielt.
Mit in der Verlosung sind eigentlich alle. Eldrigdes total selbstloser Deal wird abgeblockt, Eph ist aktuell offenkundig der Schwächste, Quinlan der Erfahrendste. Und Zach hat viele MacGyver-Wiederholungen gesehen, auch wenn der "auf den Tisch stellen"-Trick selten dämlich war. Als Belohnung gibt es eine Dosis Asthma-Heilung.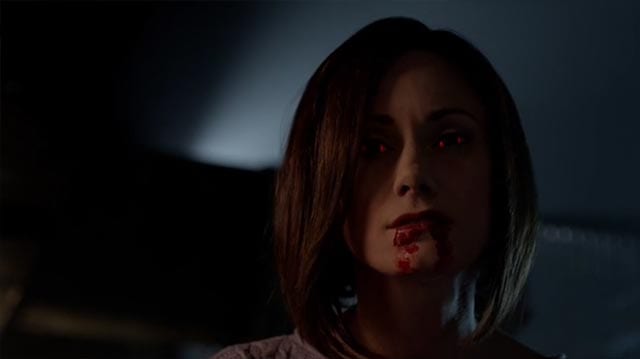 Ich fand die Folge nicht so gut wie den Auftakt vergangene Woche. Vieles war zu vorhersehbar, zu sehr im Kreis verlaufend und nicht konsequent genug erzählt. Hoffentlich nur ein kleiner Schluckauf, denn positiv ist weiterhin die deutlich gelungenere Darstellung der Außenwelt. Jetzt muss es nur noch wieder Innen stimmen und alles wieder kompakter gehalten werden. So ist es nur ein Tropfen "White" auf den heißen Stein.

Bilder: FX

-->