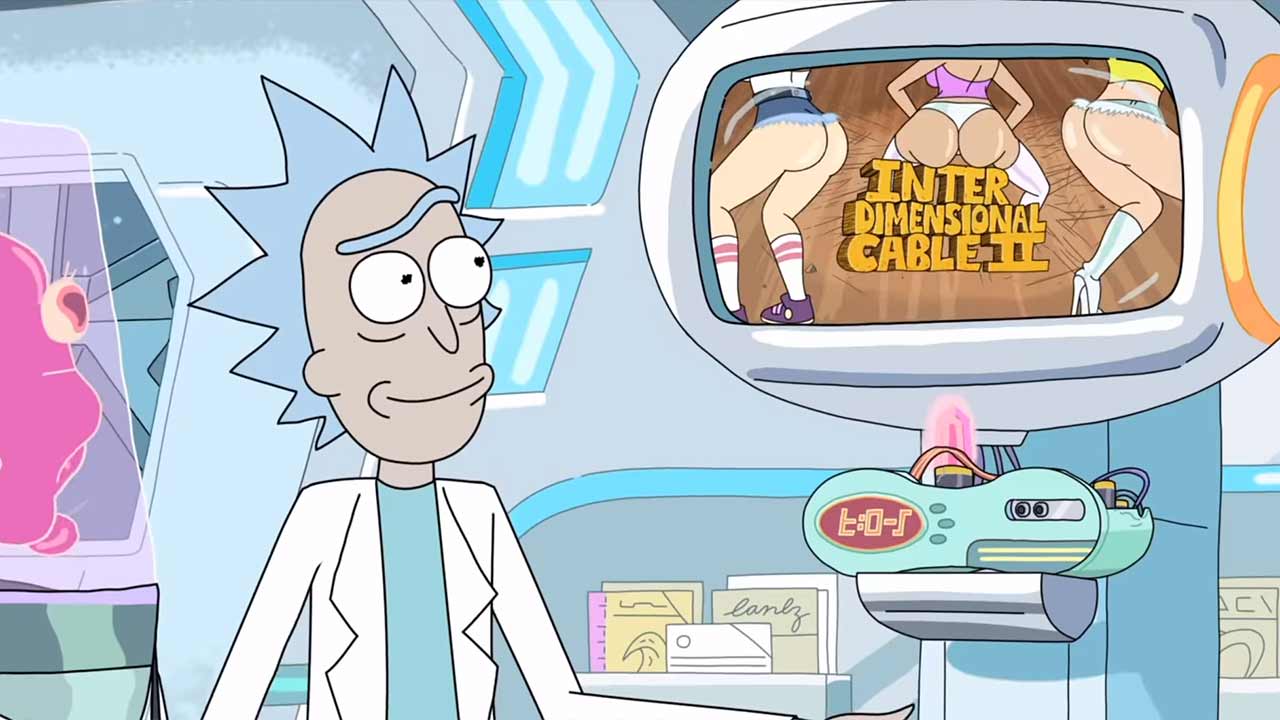 Ich habe heute bemerkt, dass der YouTube-Kanal TVSins sich in seinem neuesten Video der großartigen "Rick and Morty"-Folge "Interdimentional Cable 2" widmet. Aber nicht nur das, zuvor wurden bereits einige andere Folgen, unter anderem das Prequel dazu, "Rixty Minutes" durch den pseudo-kritischen Fleischwolf gedreht. Denn ja, nicht alle Fehler sind meiner Meinung nach auch wirklich welche und manche Dinge werden eher hektisch denn unterhaltsam erklärt, aber es macht alleine schon Lust darauf, sich die alten Folgen einfach alle nochmal anzuschauen.
(Ach, ich habe die Videos hier übrigens von den Neuesten zu den älteren gelistet. Wer lieber chronologisch vorgeht, um den dämlichen "previously on"-Bits zu Beginn zumindest ein bisschen Sinn zu verschaffen, beginnt einfach ganz unten. Aber ist ja auch irgendwie ganz spannend, wenn das "previously on" einem in Wirklichkeit einen Ausblick auf die Zukunft gibt. Die Denke könnte von Rick stammen…)
"More Rick & Morty you say? OK, we say. Here's some sins we found in 'Interdimensional Cable 2'!"
"We continue down the Rick and Morty-verse by finding some sins while the Smith's are flipping some channels."
"This week we push a button and have a random blue creature do the sins for us! Here's everything we found wrong with 'Meseeks and Destroy'."
"We're still jumping through the Rick and Morty portals and this time we land in Anatomy Park. Here are all the sins we managed to scrounge up when we weren't on the ground laughing."
"We're back taking on the Rick and Morty challenge by finding all the sins in everyone's favorite genius dog. Here's what we found in Rick and Morty's 'Lawnmower dog'."
"Rick and Morty are back with a new season so we went back to the opposite of the future to sin the Pilot! Does a show this good have sins? Does a reverse giraffe poop in the woods? I'm actually not sure. Except about the sins. We found 'em."
Weitere mit einem TV-Sünden-Zähler bedachte Fernsehserien-Episoden gibt es in der Video-Auflistung des TVSins-Kanals auf YouTube zu sehen. Unter anderem mit dabei: "Black Mirror", "Fargo" oder auch "Friends".