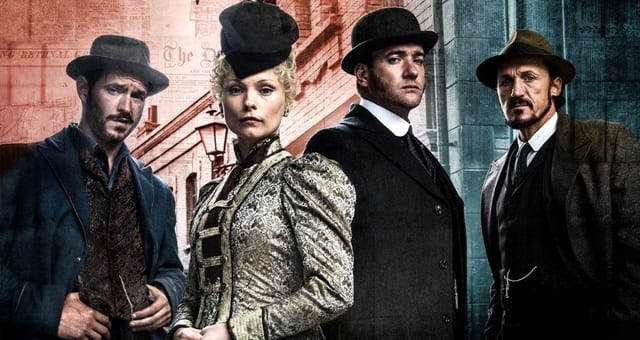 Die Gerüchte waren im Internet schon länger vernehmbar, nun hat es sich bewahrheitet. Amazon hat diese Woche bekanntgegeben, dass nach der fünften Staffel die Geschichten rund um die Jungs von der H Division ihr Ende finden werden. Nach dem Amazon die Serie nach den zwei Auftaktstaffeln bei BBC und deren Einstellung gerettet und zu Amazon geholt hat, wurde in 2014 die erste Staffel unter der Verantwortung von Amazon gedreht. Im Mai letzten Jahres gab Amazon dann die Bestellung zweier weiterer Staffeln in Auftrag.
Wie sich nun herausstellt, werden es die beiden finalen Staffeln sein. So gleich machten natürlich entsprechende "Bemerkungen" von Fans die Runde. Zeter und Mordio im Internet. Man kennt das.
"There's quite a difference between being cancelled and being allowed to finish your story. We got the latter. And it is good." (Matthew Lewis)
Aber in diesem Fall kann man ganz klar Entwarnung geben. Nach Aussagen der beteiligten Schauspieler und Produzenten herrscht keine Notwendigkeit Trübsal zu blasen. Denn Amazon ermöglicht der Serie ihr angedachtes Ende zu finden. Wir werden also am Ende der fünften Staffel einen runden Abschluss geschenkt bekommen und "Ripper Street" wird eine der wenigen guten Serien sein, die genauso gelaufen sind und produziert werden konnten, wie es die ursprüngliche Geschichte vorgesehen hatte.
Welche Serie kann das schon von sich behaupten.
Bilder: Amazon