Nach Daredevil und Jessica Jones startet in diesem Jahr die dritte von 5 Marvel-Netflix-Serien: Luke Cage. Jetzt hat Netflix das Startdatum bekannt gegeben: Es ist der 30. September 2016. Die Hauptfigur Luke Cage ist schon bekannt – aus Jessica Jones.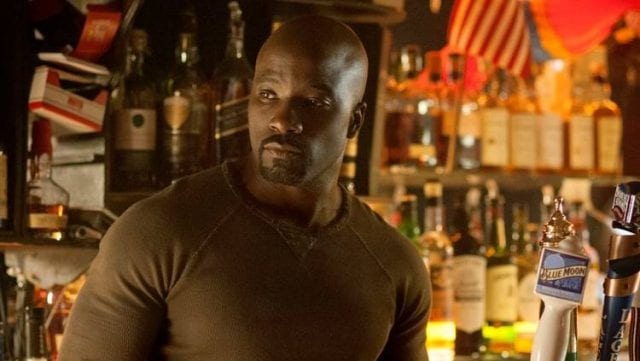 Dort ist die Figur direkt am Anfang eingeführt worden – auch die besonderen Fähigkeiten sind so schon bekannt. Luke besitzt eine nahezu unverletzliche Haut. Gespielt wird die Figur von Mike Colter. An seiner Seite sind Simone Missick als Misty Knight, Frank Whaley als Rafael Scarfe, Mahershala Ali als Cottonmouth, Theo Rossi als Shades, Alfre Woodard als Mariah Dillard und Rosario Dawson als Claire Temple zu sehen. Möglicherweise wird auch die Figur der vierten Netflix-Serie aus dem Marvel Cinematic Universum – Iron Fist – schon vor dem eigentlichen Solo-Serienstart gezeigt – es ist denkbar, dass in der Serie Luke Cage Iron Fist bereits eingeführt wird. Gespielt wird Iron Fist von Game of Thrones-Darsteller Finn Jones. In The Defenders werden dann ja bekanntlich alle Netflix-Soloserien zu einer finalen Serie zusammengeführt.
Zu seiner Figur sagt Mike Colter gegenüber Collider:
Sie haben alle ihre eigene Geschichte und machen ihr eigenes Ding. Sie lassen sich nicht vergleichen, wenn man mal davon absieht, dass sie im selben Genre spielen. Jessicas Handlungsbogen ist ganz anders als der von Daredevil. Daredevils Geschichte ist ganz anders als meine. Wir konzentrieren uns auf eine Reihe verschiedener Dinge. Lukes Sozialleben, kriminelle Machenschaften, ein Gerichtsprozess. Ich denke, dass die Serie überraschen wird. Ich bin nicht sicher, ob wir nochmal eine Schippe auflegen können. Jessica Jones war einfach großartig. Ich weiß also nicht genau, was man erwarten darf, aber ich weiß, dass es anders wird.
Er glaubt daran, dass "seine" Serie gegenüber Daredevil und vor allem Jessica Jones bestehen wird:
Es war eine einzigartige Situation und auch ein wenig beängstigend. Anfangs gab es für mich nicht viel Material. Die Serie wird aus ihrer Sicht erzählt und ich war zu der Zeit etwas besorgt, weil es für Luke Cage keinen Showrunner gab und ich nicht wusste, um was es geht. Ich wollte nicht noch einmal ganz von vorn anfangen – und mich fragen 'Ist das dieselbe Person?'. Ich habe jedoch mitbekommen, dass der Showrunner (Cheo Hodari Coker) sich Jessica Jones ansah, um sich mit dem Charakter vertraut zu machen. Erst danach fing er an zu schreiben. Letztendlich hat er es so hinbekommen, dass es sich richtig anfühlt. Wir bauen den Charakter aus, den wir bereits kennen.
via: Robots & Dragons

-->