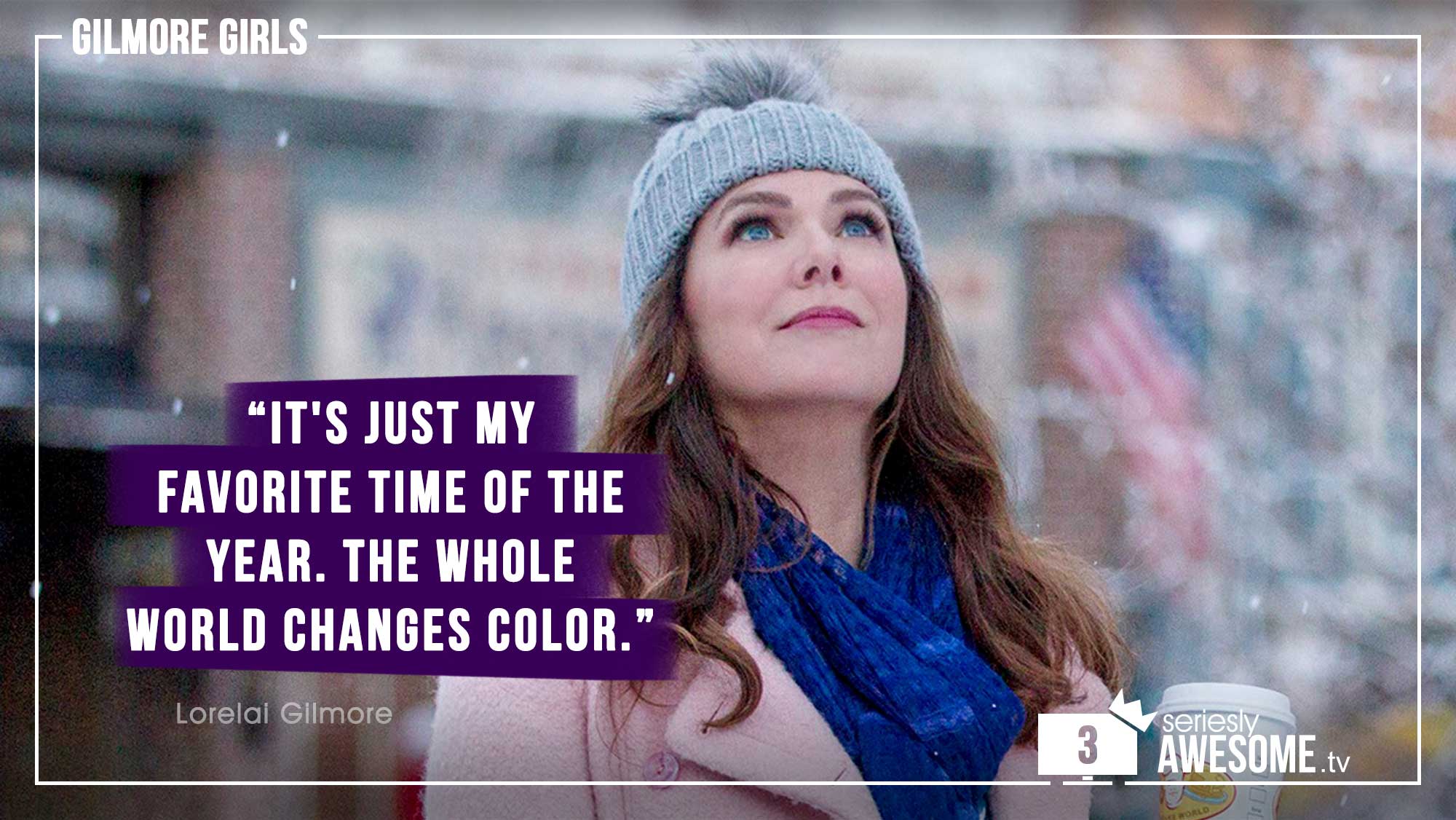 Tag 3 unseres einzigartigen sAWEntskalenders und damit eine erneute Chance, eurem Gewinn durch das Erraten unseres Lösungsworts eventuell einen Buchstaben näher zu kommen. Und wenn es um Buchstaben, Wörter, Sätze und Zitate geht, kommt man um die "Gilmore Girls" einfach nicht drum rum.
INFO:
In unserem
"sAWEntskalender" 2018
gibt es jeden Tag ein Türchen mit den tollsten Zitaten einer Serie – und
tolle Preise zu gewinnen
. In jedem Türchen KANN ein Buchstabe versteckt sein, den es zu finden gilt, um ein Lösungswort zu bilden. Viel Spaß beim Lesen und Buchstabensuchen!
Es gibt kaum eine andere Serie, in der die Dialoge so schnell, so absurd, so zum Teil vollkommen überfordernd und so unterhaltsam geschrieben sind wie bei den "Gilmore Girls". Das ist ein von mir sehr geliebtes Alleinstellungsmerkmal an dem Comedy-Drama und daher freue ich mich umso mehr, euch die besten Zitate der Serie heute einmal darzubieten.
Die besten Kaffee-Zitate
Wenn man die Serie auf ein Wort herunterbrechen müsste, dann wäre das "Kaffee". Von Anfang bis Ende geht es in jeder Episode immer wieder um das Überlebensmittel der beiden Protagonistinnen Rory und Lorelai. Dementsprechend gibt es natürlich auch zahlreiche Zitate, die sich um genau dieses Elixir drehen.
"Coffee-coffee-coffee is a saying."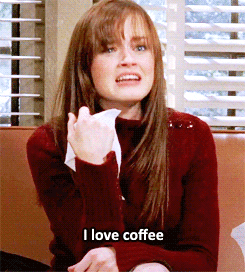 "I made it extra strong. It should blacken your teeth and rot your stomach."
"Coffee, please, and a shot of cynicism."
"I need coffee, whatever form you got, I haven't had it all day. I'll drink it, shoot it, eat it, snort it. Whatever form it's in."
"It used to be one cup, but then the coffee started tasting so good I added an afternoon jolt."
"Boy, I will say anything for a cup of coffee!"
"Everything in my life has something to do with coffee. I believe in a former life, I was coffee."
Die schönsten Schnee-Zitate
Wer "Gilmore Girls" geschaut hat, weiß, dass der erste Schnee bei Lorelai und Rory immer ganz besonderen Wert hat – und entsprechend häufig thematisiert wird.
"I smell snow."
"Everything is magical when it snows. Everything looks pretty. The clothes are great: coats, scarves, gloves, hats."
"You, me, donuts, coffee, standing out in a snowstorm."
"I think some traditions are nice. Birthdays, holidays, taking that walk in the first snow of the season."
"Still when it snows, something inside me says, 'Hey, that's your present.'"
Die absurdesten Zitate
"That makes me so mad. And so sad. I'm smad."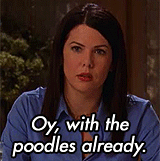 "I'm attracted to pie. It doesn't mean I feel the need to date pie."
"It's not too much food. This is what we've been training for our whole lives. This is our destiny, this is our finest hour."
"DId anyone ever think that maybe Sylvia Plath wasn't crazy, she was just cold?"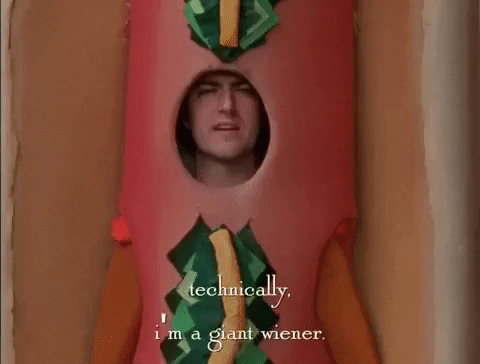 "Solidarity sister." – "Ya Ya." "You've been waiting all summer to say that, haven't you?" – "Ya Ya."
"I'm gonna have pancakes with a side of pancakes."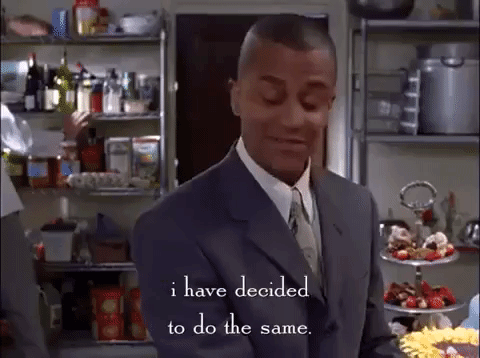 Buchstaben gefunden?
Wie im Gewinnspiel-Beitrag zum "sAWEntskalender" erläutert, KANN jeden Tag ein gesuchter Buchstabe im Türchen-Beitrag versteckt sein. Maximal einer pro Tag, vielleicht auch mal gar keiner. Hast du ihn gefunden oder bist dir sicher, dass es keinen gibt? Dann schreib uns die Tages-Lösung über das Kontaktformular hier und sichere dir bei richtiger Einsendung ein Gewinn-Los:
Wie ist welcher Buchstabe versteckt?
Solltest du mithilfe der bisher entdeckten Buchstaben den gesuchten Serientitel erraten haben, schick deinen Lösungsversuch über das Formular im großen Gewinnspiel-Beitrag. Dort gibt es auch alle Infos zu den Preisen und dem Ablauf des Gewinnspieles.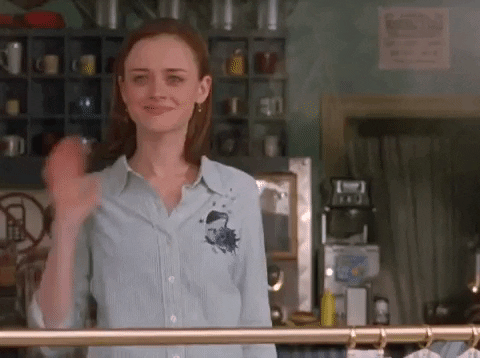 Bilder: Netflix

-->