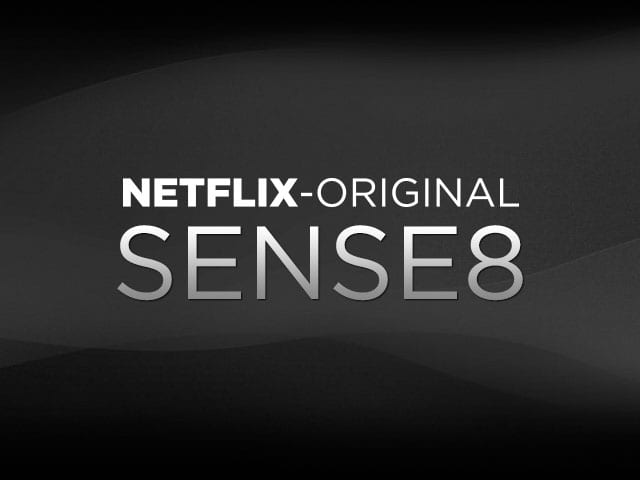 Ein Schuss, ein Tod – ein Augenblick, der 8 Seelen in unterschiedlichen Teilen der Welt unwiderruflich miteinander verbindet und sie mit den Leben und Geheimnissen der anderen verknüpft. Sie sind gewöhnliche Menschen, die plötzlich als "Sensates" wiedergeboren werden und in schrecklicher Gefahr schweben. – So beschreibt Netflix "Sense8", eine Serie im Mini-Format, die am 5. Juni diesen Jahres ausgestrahlt werden soll.
"We told Netflix […] 'We're only interested in it if we can do anything. And I mean anything. Like crazy psychic orgies with all sorts of different bodies.' And they were like, 'Yeah sure, cool great.'" (Lana Wachowski)
Als deutsche Beteiligung sind Tom Tykwer (Regie) und Max Riemelt (Hauptrolle) mit an Bord, sowie eine Vielzahl an berliner Statisten, denn neben Mexiko City, Reykjavík und Seoul diente auch die Bundeshauptstadt als Location für den Dreh.
"It's science fiction but it's more about humanity. It's about everything … We have live births … Babies coming out of vaginas … Tune in. In May, you'll see." (Andy Wachowski)
Neben Informationen zum Cast ist von offizieller Seite ist bisher noch nicht sehr viel durchgesickert. Sicher dürfte aber sein, dass dies eine Möglichkeit für die W-Geschwister darstellen dürfte, ihren Namen wieder reinzuwaschen, der seit dem grandiosen Versagen von "Jupiter Ascending" ziemlich in Mitleidenschaft gezogen wurde.

via: Netflix & comingsoon.net

-->