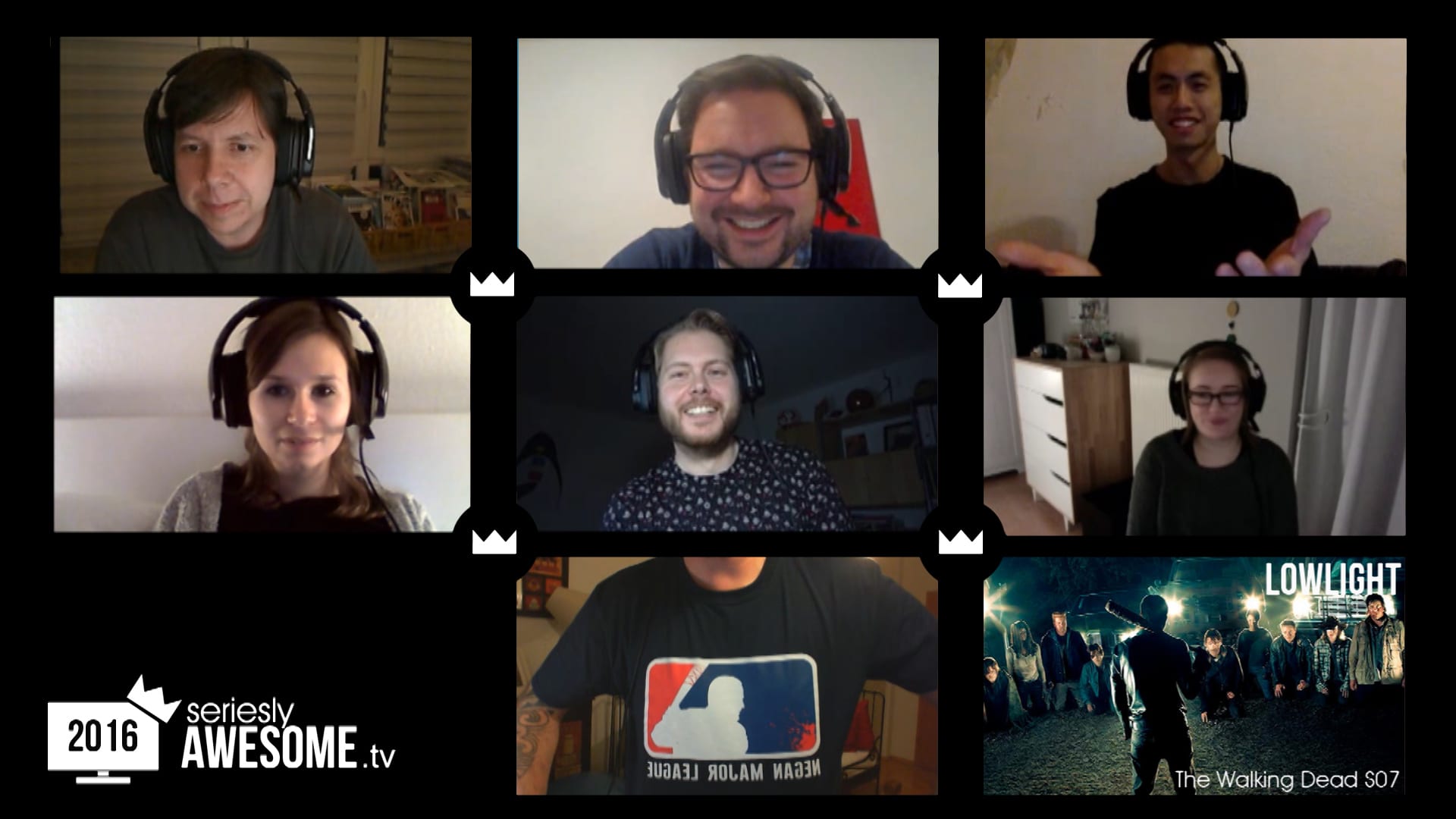 Das neue Jahr wollen wir mit einem Blick zurück beginnen. In unserer Beitragsreihe an persönlichen Jahresrückblicken haben wir das Jahr bereits recht strukturiert aufgedröselt. Aber irgendwann ist neben der Idee der geschriebenen Jahresrückblicke auch die Idee der Podcastversion entstanden. "Worüber kann man denn da noch reden?" war eine oft gestellte Frage. Die wir dann in 105 Minuten beantwortet haben. Seriesly!
Und das eigentlich urst krasse an der Sache ist nicht, dass uns skype nicht zwischendurch abgeschmiert ist, nein, wir haben in der Tat kurz vor Weihnachten einen Termin gefunden, an dem wir alle Sieben Zeit hatten. Crazy, isn´t it?
Jahresrückblick #2016 – sAWE-Redaktion
Lowlights (05:50)
Series to talk 2016 (30:10)
Highlights (1:05:25)
Series to talk 2017 (1:22:34)
seriesly Jahresrückblick 2016 - AWESOME von Januar bis Dezember
Jetzt wisst ihr neben dem geschriebenen Wort auch in Bild und Ton wie unser Serienjahr war. Wie aber war Euer Serienjahr 2016? Schreibt es in die Kommentare. Wir würden uns freuen.
Audio-Versionen (inkl. Download-Option)
Natürlich kann man auch den Jahresrückblick bei Soundcloud abrufen und downloaden. Wem unsere Stimmen reichen, der besorge sich seine letzte 2016er Dröhnung hier bei uns im Soundcloudkanal. Viel Spaß.

Abschließend wieder ein kopfhörerdickes Danke an Logitech für die Bereitstellung der Logitech G633 Artemis Spectrum Pro Gaming Headsets (Partnerlink)!

-->