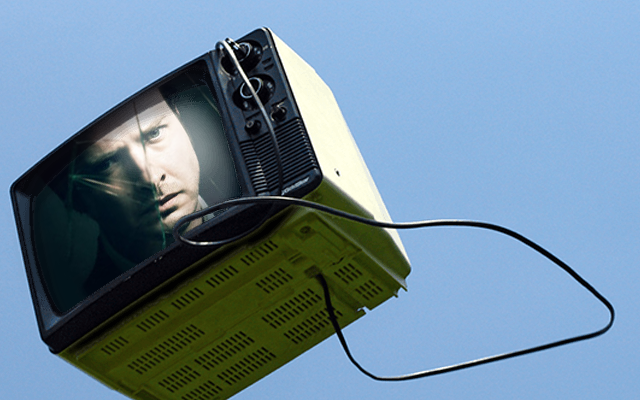 Puh, das Jahr ging ja gut los mit dem Season-4-Auftakt von "Sherlock" gestern Abend – leider nur bei der BBC, nicht bei der ARD. Da muss sich die neue Woche aber anstrengen, um mithalten zu können. Okay, Ende der Woche gibt's eine weitere Sherlock-Folge, das rettet schonmal einiges. Aber mal sehen, was die Woche sonst noch so kann.
Aquarius geht zu Ende
Am morgigen Dienstag endet die reguläre deutsche Ausstrahlung von "Aquarius". Zwei Staffeln hat die Serie mit David Duchovny bekommen, und alles dreht sich um den Sektenführer Charles Manson, aber irgendwie auch um Rassenkonflikte, Drogen, Korruption usw. Ich bin mit beiden Staffeln schon durch, hatte für Staffel 1 ja schon ein Review abgeliefert und schiebe gleich das Staffelreview für Teil 2 nach. Nur so viel: Am Ende wird's nochmal spannend, überragend wird's aber nicht.
The Blacklist geht weiter
Vor einigen Monaten hatte ich angefangen, "The Blacklist" in der 3. Staffel in Doppelfolgen zu reviewen. Bis zum Mid-Season-Finale (das gar kein so richtiges war) bin ich gekommen, dann hatte RTL Crime eine Sendepause eingelegt. Die Fortsetzung habe ich leider nicht mitbekommen, so dass ich jetzt am Weihnachtswochenende die restlichen Folgen aufgenommen und gebinged habe. Bin auch fast durch, sind zwar wieder ein paar blasse Momente dabei, aber auch ziemlich spannende Wendungen. Ich denke, diese Woche werde ich noch schnell ein Review zur Staffel nachschieben. Warum schnell? Weil es ab nächste Woche immer dienstags mit Staffel 4 weitergehen wird. RTL Crime zeigt die neuen Folgen bereits kurz nach US-Ausstrahlung, was mich natürlich sehr freut.
Rectify? Ach ja, da war ja noch was
Da hatte ich mich so auf "Rectify" gefreut, und jetzt bin ich vor lauter Aufholen anderer Serien und Aufnehmen neuer Podcastfolgen (serieslyPodcAZt mit 'L' und der seriesly Jahresrückblick 2016) gar nicht dazu gekommen. Und in 4 Wochen ist schon wieder Schluss – und dann endgültig. Werde mich diese Woche also ranhalten, da auf den aktuellen Stand zu kommen. Die Serie läuft immer donnerstags um 22 Uhr bei Sky Atlantic.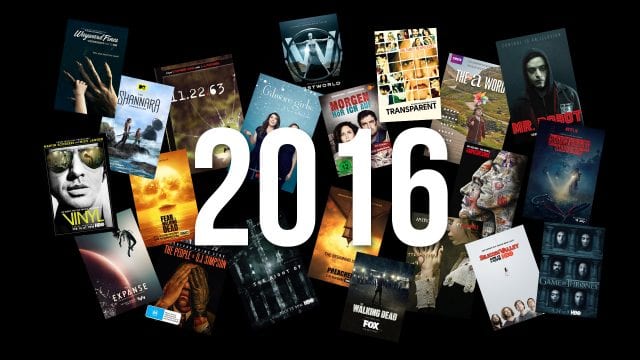 Noch ein Blick auf meine To-do-Liste…
Tja, derzeit starten so viele coole Sachen, dass ich da echt nicht hinterher komme. Allein bei Amazon und Netflix schlummert so einiges: "Luke Cage" habe ich schon länger auf der Liste, dazu neuerdings "The OA" und "Dirk Gentlys holistische Detektei", alles auf Netflix; und "Goliath" und "Startup" auf Amazon. Und dann 'stehen' ja noch so Sachen wie "The Man in the High Castle" und "Westworld" aus. Hilfe!
Twin Peaks – wann geht's da eigentlich weiter?
Als bekannt wurde, dass es eine Fortsetzung von "Twin Peaks" geben würde, hatte ich mir so gedacht, die ersten beiden Staffeln vorab auch ein weiteres Mal in Ruhe durchzusehen. Ich wollte es aber in zeitlicher Nähe zur neuen Staffel machen, nur: Es ist immer noch nicht klar, wann es soweit sein wird. Man munkelt von April oder Mai, es könnte aber auch schon früher sein. Hauptsache, es bleibt ausreichend Luft für die bisherigen Folgen. Twin Peaks, ich komme!