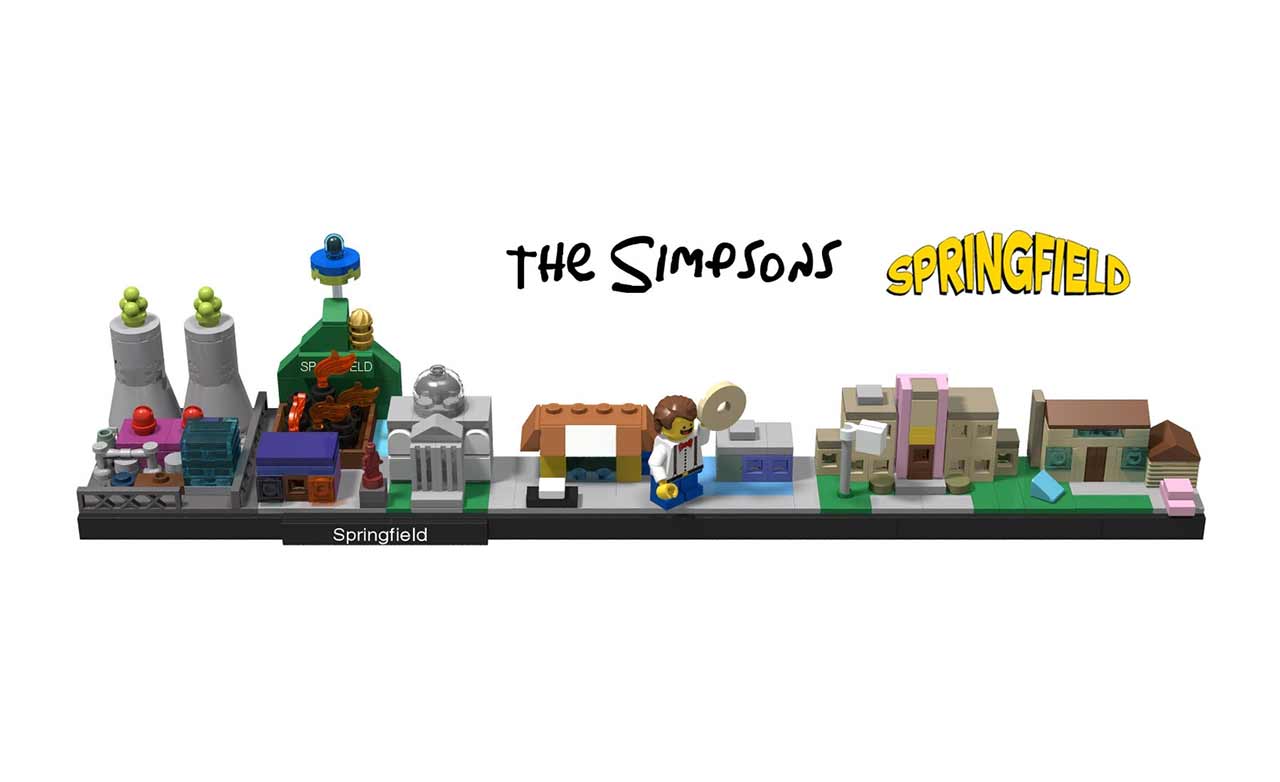 LEGO geht immer und in Verbindung mit den Simpsons eh seit geraumer Zeit. Hat das Simpsons-Haus für Verkaufsstürme gesorgt, gab es gar einige gigantische Nachbauten anderer Springfield-Gebäude. Hier geht es etwas kleiner zu.
Brick Artist MOMAtteo79 hat mit "The Simpsons – Springfield Architecture Skyline" ein interessantes Projekt bei LEGO Ideas eingereicht. Ikonische Bauwerke der Stadt im Miniaturformat. Das ist zwar abstrakt und wenig detailreich, reicht aber vollkommen, um die Heimat der Simpsons wiederzuerkennen. Mir gefällt der kleine und minimalistische Ansatz, der so sicherlich auch keine dreistelligen Verkaufspreise mit sich brächte.
"I recreated various of the most important locations of the show and, as a bonus, I added the pink sedan; the police car and the UFO of Kang and Kodos.
Total parts: 368
Measures: 44 x 9 x 10,5 studs
35,5 x 7 x 8 cm
14 x 2,8 x 3,2 inches"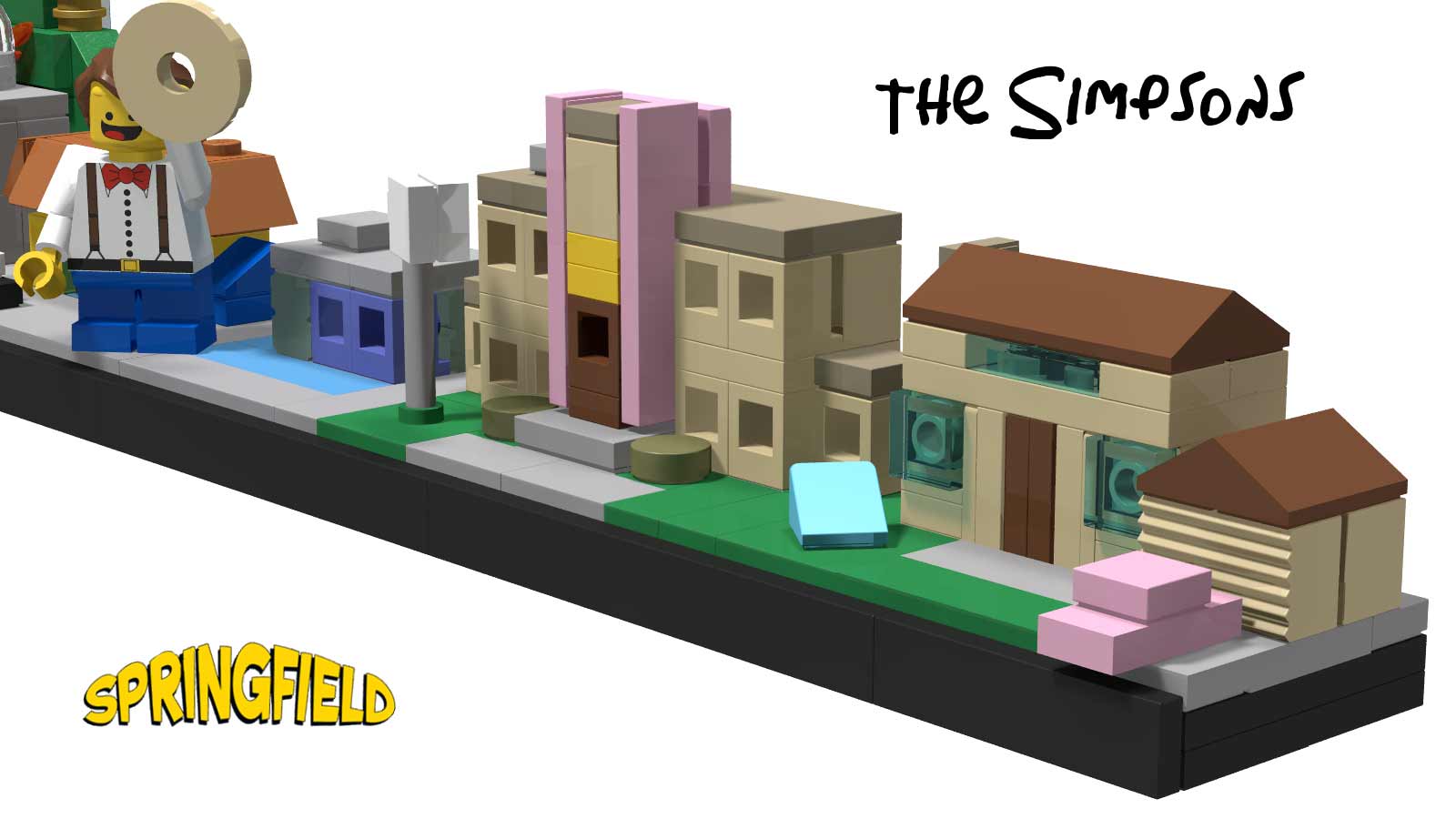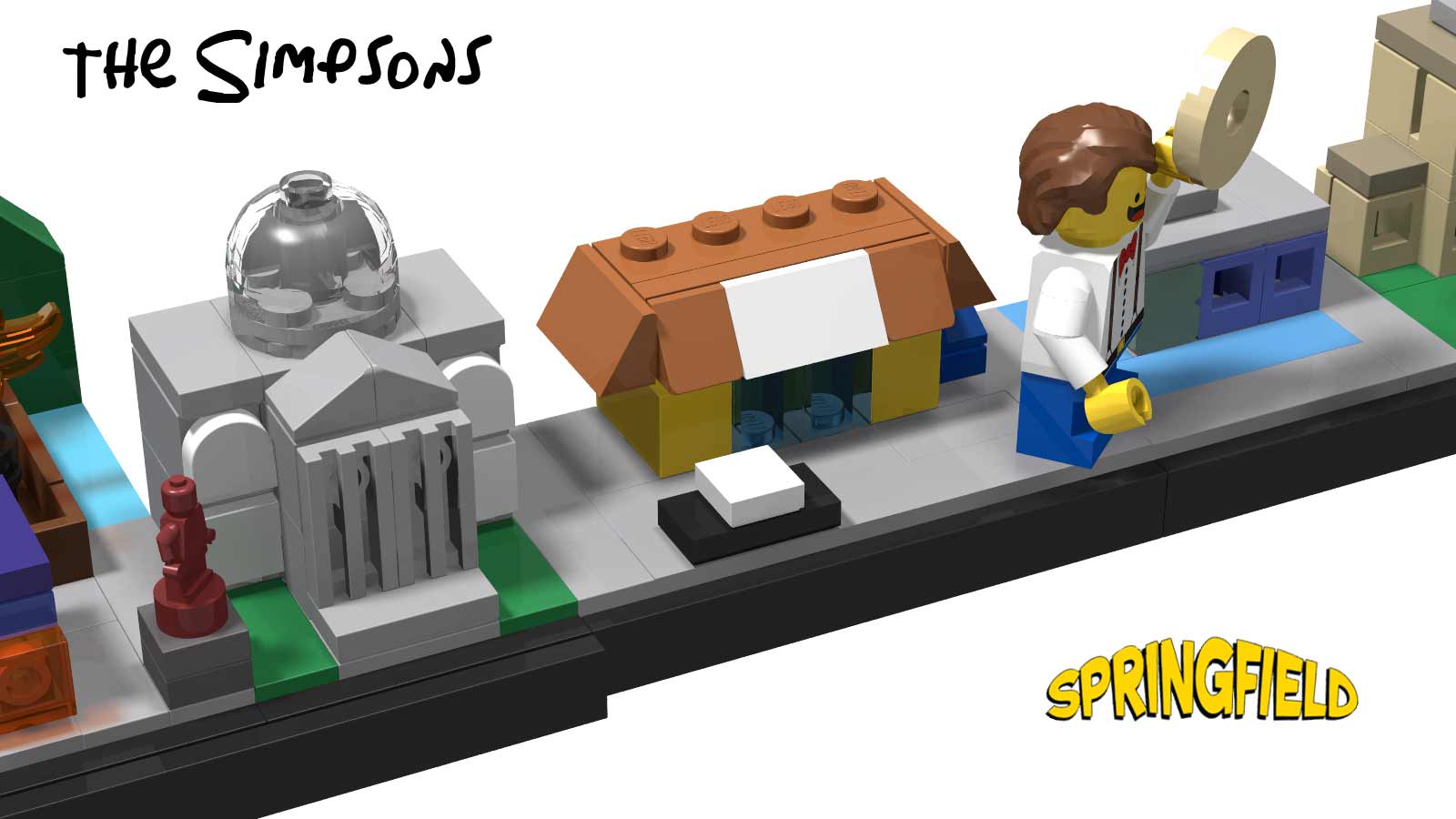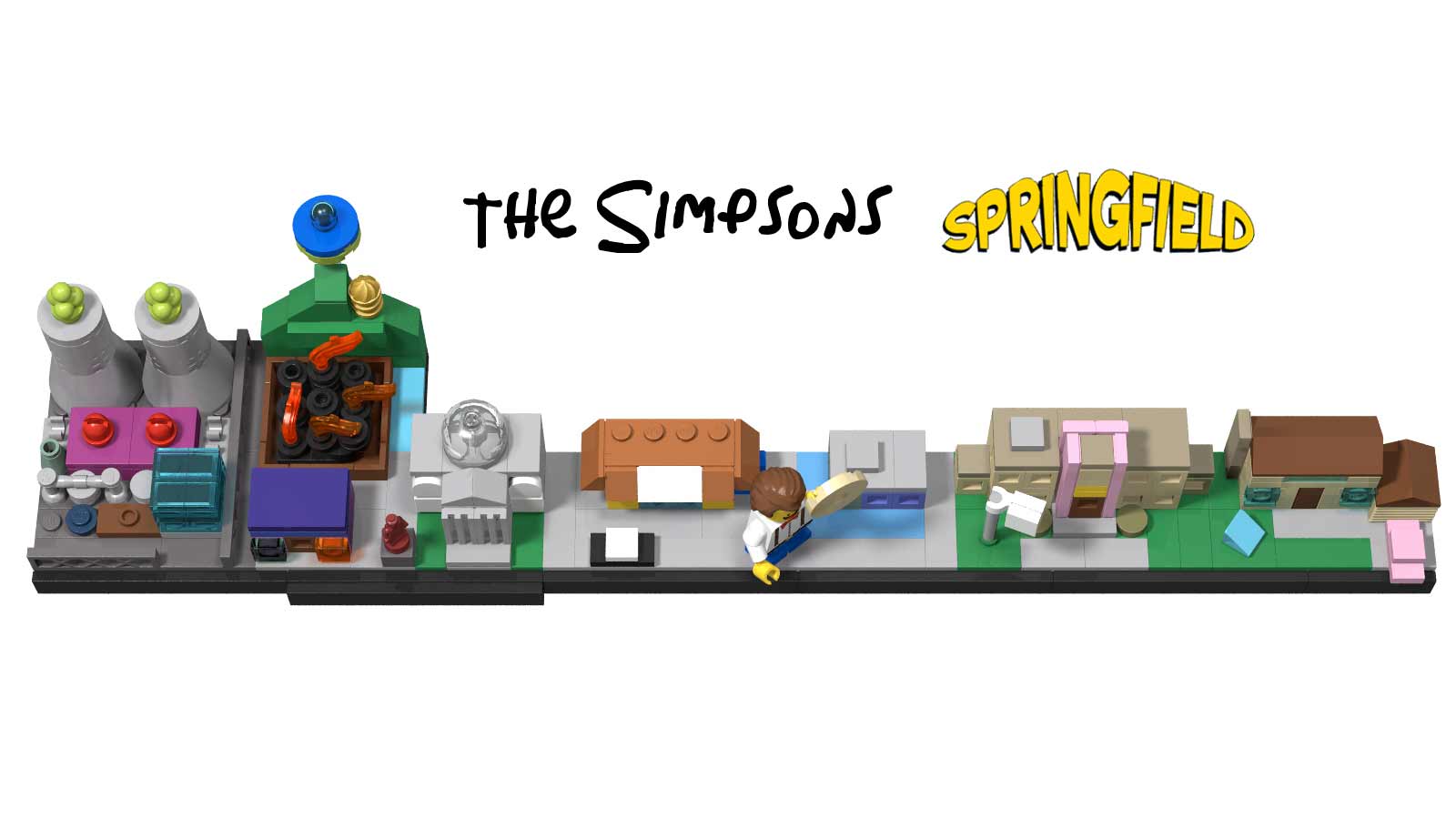 Bis hat MOMAtteo79 leider erst etwas über 200 Supporter auf der Aktionsseite – 10.000 müssten es mindestens werden. Schaut doch mal dort vorbei und hinterlässt eine "finde ich dufte", damit er eine Chance zur Umsetzung hat.