Wer sich fragt "was ist denn eigentlich in der ersten Staffel Star Trek Picard passiert?", der ist hier genau richtig. Die gleiche Frage trieb mich auch um, obwohl ich jede Folge besprochen habe (siehe hier). Leider gibt es kein Video in Deutsch, welches die Handlung aus Staffel 1 zusammenfasst, aber diverse in Englisch. Eines davon findet ihr weiter unten. Wem das zu lang ist oder nicht so gut Englisch spricht, der kann hoffentlich mit meiner kurzen Zusammenfassung etwas anfangen: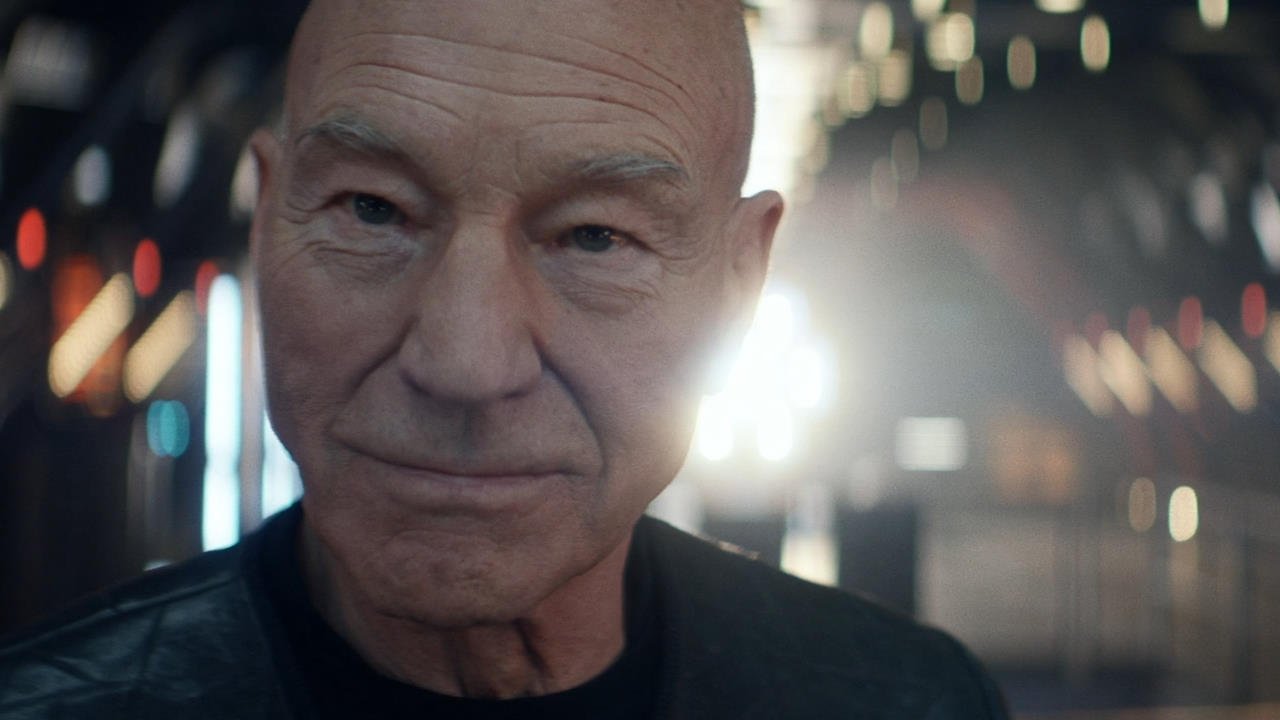 Staffel 1: Kurze Zusammenfassung
Die wichtigste Erkenntnis in der Serie, dass Jean-Luc Picard nicht mehr Teil der Sternenflotte ist. Er verbringt seinen Lebensabend auf dem Weingut seiner Familie. Die Gründe, dass er nicht mehr die bekannte Uniform trägt, finden sich in zwei Katastrophen aus der Vergangenheit. Eine Supernova zerstörte die Sonne der Romulaner und daraufhin den Heimatplaneten. Außerdem griffen synthetische Lebensformen, die im Dienst der Föderation standen, die Schiffswerften auf dem Mars an und töteten viele Menschen. Dies führte dazu, dass die Föderation die Erschaffung von synthetischem Leben verbot und auch die Evakuierung der Heimatwelt der Romulaner stoppte. Diese beiden Entscheidungen konnte Picard nicht mittragen und verließ daraufhin die Föderation. Doch er wird Jahre später von der Vergangenheit eingeholt. Eine fast perfekte synthetische Lebensform (in TNG noch Androiden genannt) wird bedroht, nimmt Kontakt zu Picard auf und die Handlung beginnt.
In der Staffel wird dann bekannt, dass eine geheime Sekte der Romulaner hinter dem Angriff der synthetischen Lebensformen auf dem Mars stand. Die Romulaner sehen eine Bedrohung für das gesamte Universum in diesen Lebensformen. Picard und seine neue Crew, die er im Laufe der Folgen aufbaut, wollen am Ende eine geheime Kolonie von synthetischen Lebensformen schützen, die unter anderem vom Sohn des Schöpfers von Data gegründet wurde. Doch die Sekte der Romulaner hat mit ihrer Befürchtung nicht unrecht. Eine fremde und alte Macht möchte synthetischen Lebensformen schützen und will deswegen alles nicht synthetische Leben im Universum ausrotten. Das manifestiert sich in einem riesigen Monster, dass aus einer Spalte im Raum schlüpfen möchte. Picard schafft es mit der Hilfe seiner neuen Crew und einer Flotte der Föderation, angeführt von William Riker, die Romulaner aber auch das Monster zu besiegen. Am Ende stirbt Picard, da er nach wie vor an einer schweren Krankheit leidet (wie man im Finale von "Star Trek: The Next Generation" gelernt hat). Aber sein Tod ist nicht endgültig, er wird in einen künstlichen Körper transferiert. Der genau wie sein echter Körper irgendwann sterben wird und ihm auch keine Superkräfte verleiht. Wichtig zu wissen: Am Ende des Finales stirbt auch Data endgültig, dessen Geist sich noch in einer Datenbank befand und er deshalb auch in der Staffel auftauchte.
Innerhalb von Staffel 1 gab es viel Fanservice. Neben Data tauchen auch William Riker, Diana Troi und Hugh aus "Star Trek: The Next Generation" auf. Dazu wird Seven of Nine aus "Star Trek: Voyager" ein Teil der neuen Crew von Picard. Und auch nicht unwichtig für die zweite Staffel, Seven of Nine verliebt sich Raffaela Musiker "Raffi", die früher mit Picard diente und ebenfalls Teil der neuen Crew ist.
Das ist in aller Kürze hoffentlich alles, was für Staffel 2, die am 4. März bei Amazon Prime Video startet, wissen sollte. Einen Trailer zur neuen Staffel findet ihr hier.
Staffel 1: Lange Zusammenfassung im Video
-->