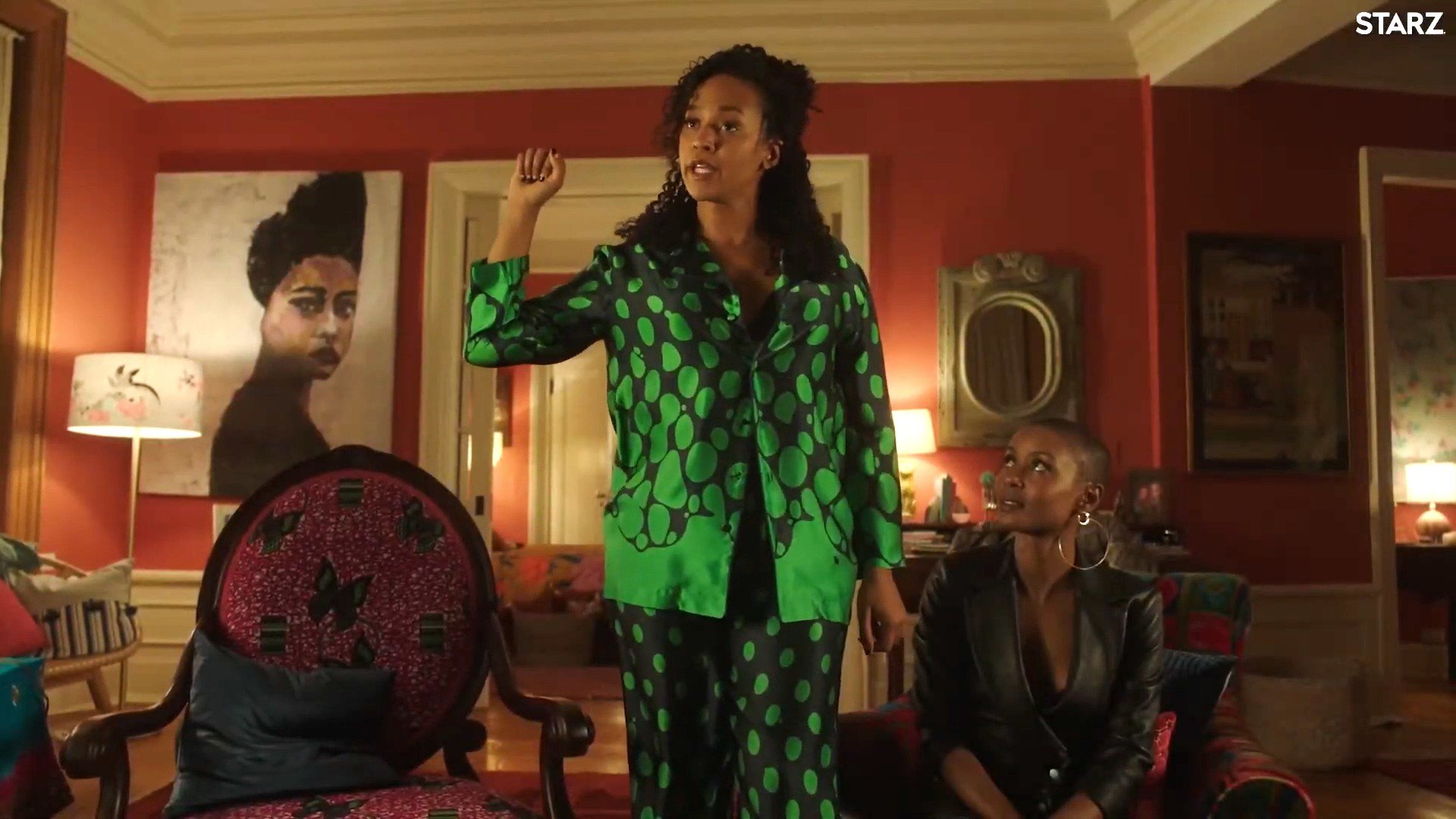 Starz hat sich in den letzten Monaten und Jahren ganz schön weiterentwickelt – so mein persönlicher Eindruck. Ich merke, wie ich unter den Serienneustarts immer häufiger ein paar Perlen entdecke, die ich gerne sehen möchte. Nun hat der US-amerikanische Pay-TV-Sender einen Promo-Spot veröffentlicht, in dem das Commitment und die selbst auferlegte Verpflichtung des Senders auch für die Zukunft deutlich zum Ausdruck kommt: verschiedene Geschichten erzählen, Diversität abbilden, unterrepräsentierten Personen und Gruppen Fläche bieten, inklusiv sein.
Unter dem Hashtag #TakeTheLead wurde jetzt eine Initiative gelauncht, für die sie sich mit dem Center for Scholars & Storytellers der UCLA zusammengeschlossen haben. In einer Inklusionsstudie wurde herausgefunden, dass der Sender Starz in Hinsicht auf diverse Repräsentation vor und hinter der Kamera sowie im eigenen Unternehmen bereits führt – "Taking the Lead" war als Leitspruch geboren. Konkret bedeutet das: Starz führt die Branche an mit 63,2% People of Color-Protagonist*innen in den STARZ Original Serien, während der Durchschnitt in der Branche bei nur 27,7% liegt. 57,9% der Hauptrollen werden von Frauen gespielt, während der Durchschnitt immer noch erst bei 45,2% liegt – um nur wenige Kennzahlen des Reports zu nennen. Ein schönes Zeichen – und ein guter Weg, dem sich hoffentlich auch viele weitere Sender und Streamingdienste anschließen! Um Inspiration für die ganze Branche zu bieten, wird Starz künftig monatliche "Transparency Talks" veröffentlichen.
"A Culture of Equity and Inclusion
‍
#TakeTheLead is Starz's commitment to amplifying narratives by, about and for women and underrepresented audiences. We hope that by taking the lead and remaining fiercely dedicated to inclusion on and off screen, and throughout the company, as well as our commitment to bold, unapologetic stories and characters, it will inspire others across the industry."
Natürlich erhalten wir im "Take the Lead"-Video direkt auch einen Einblick in die Serien und Formate, die für Starz klar mit der Überzeugung der diversen Repräsentation übereinstimmen. Darunter befinden sich schon bekannte Serien wie "Outlander", aber auch neue Werke wie "Blindspotting".
American Gods
Black Mafia Family
Blindspotting
Heels
Hightown
Men in Kilts
Outlander
Power
P-Valley
Run the World
Shining Vale
The Girlfriend Experience
The Serpent Queen
The Spanish Princess
Vida
Den ausführlichen Bericht zur Studie findet ihr hier.