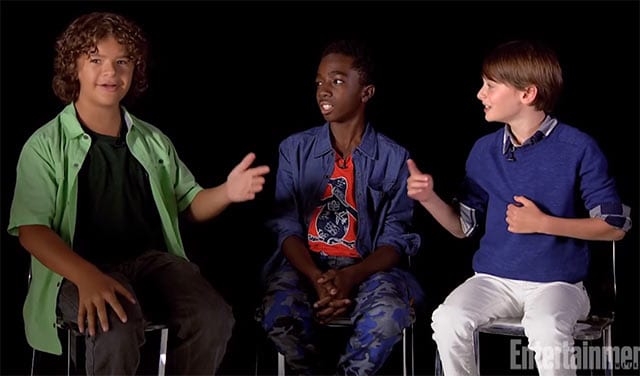 Nette Aktion von Entertainment Weekly, die die drei Jung-Darsteller Gaten Matarazzo, Caleb McLaughlin und Noah Schnapp die Titelmelodie von "Stranger Things" nachsummen lassen. Neben dem reinen A Capella-Cover haben sich auch ein paar spontane Lyrics eingeschlichen.
The Stranger Things Cast Create Lyrics to the Theme Song (Spoilers) | Entertainment Weekly
via: Marco, der bei jedem Intro mitsingt.