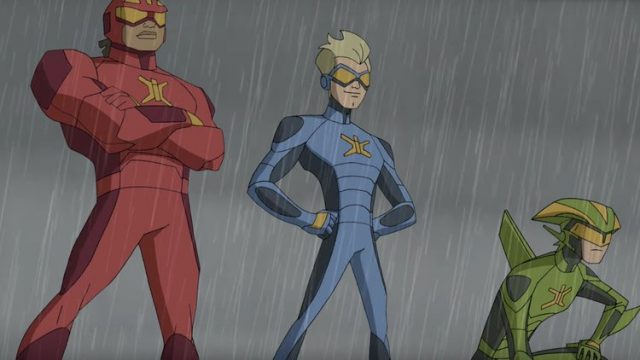 Netflix hat einen Trailer zu ihrer neuen Zeichentrickserie Stretch Armstrong and The Flex Fighters veröffentlicht. Die Serie ist an die Action-Figuren der 1980er Jahre von Hasbro angelehnt, die Kinder dehnen und strecken konnten. Anders als das Originalspielzeug, bietet die Neuinterpretation einen ganz neuen Look.
Die Cartoon-Serie erzählt die Geschichte des Schülers Jake Armstrong und seinen zwei besten Freunden Nathan Park und Ricardo Perez, die versehentlich einer experimentellen Chemikalie ausgesetzt werden, die ihnen unglaubliche Fähigkeiten verleiht. Fortan treten die Jugendlichen zu heldenhaften Abenteuern an.
Klingt nach einer altbewährten Heldengeschichte, sieht aber trotzdem nach einer lustigen Serie für Kids aus.
Stretch Armstrong and The Flex Fighters wird Ende des Jahres auf Netflix verfügbar sein.
Bilder: Netflix