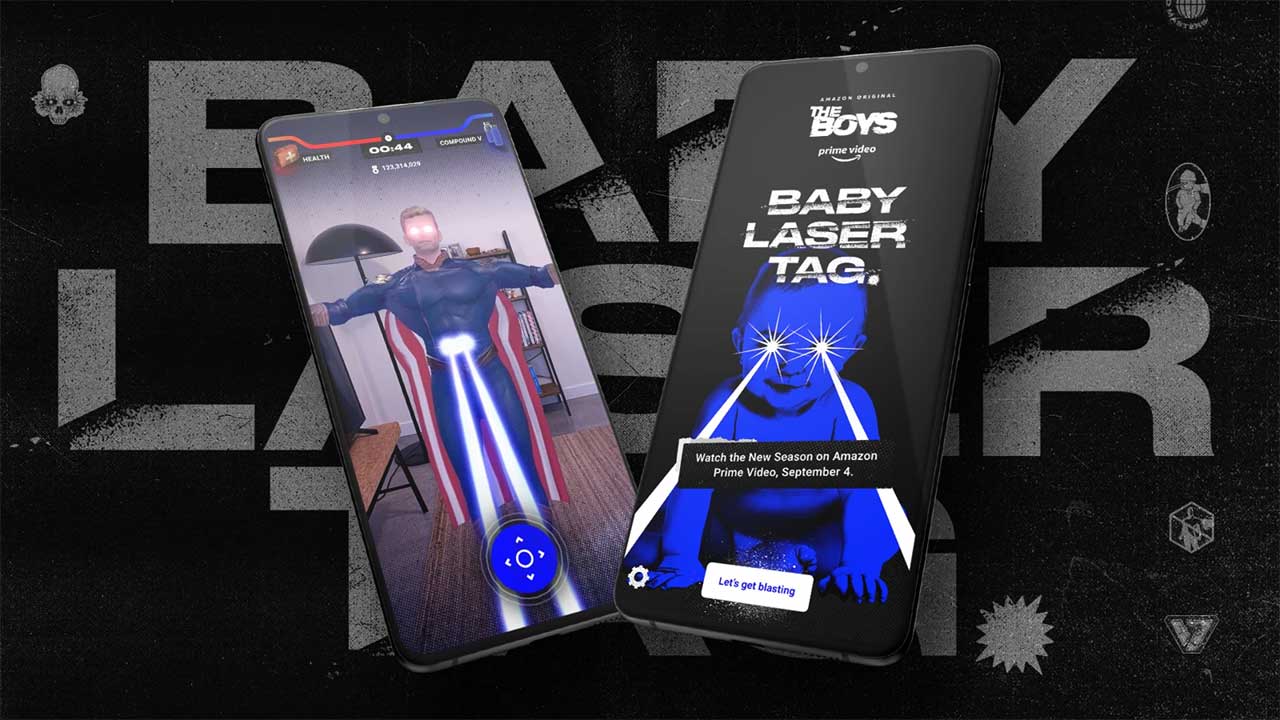 Nur noch drei Tage! Dann kommt endlich die zweite Staffel der großartigen und makaberen Superhelden-Parodie-Serie "The Boys" raus. Zur Promo der Fortsetzung hat Amazon Prime Video kurzerhand ein eigenes Augmented-Reality-Videospiel veröffentlicht: "Baby Laser Tag". Betrachter der ersten Staffel dürften sich an den wirren Moment mit dem Baby erinnern… Wer wollte nicht schon immer mal (also, seit Beginn der Serie…) Bestandteil der Boys sein?!
"Lasers! Senseless mayhem! Superheroes! Finally live your dream of dismantling a global conspiracy with laser superpowers! The Boys: Baby Laser Tag is a frenetic laser adventure in mind-blasting AR. You've just been recruited by The Boys: a rag-tag band of professional agitators. They're about to blow open Vought International's plan to build an unstoppable army of Supes, and they need you to do some blasting…"
Das Mobile-Game "Baby Laser Tag" soll ab sofort erhältlich sein, momentan konnte ich es jedoch vorerst nur im Google Play Store entdecken, für iOS soll allerdings auch eine Variante im App Store folgen – jeweils kostenlos herunterladbar und für Menschen ab 16 Jahren geeignet.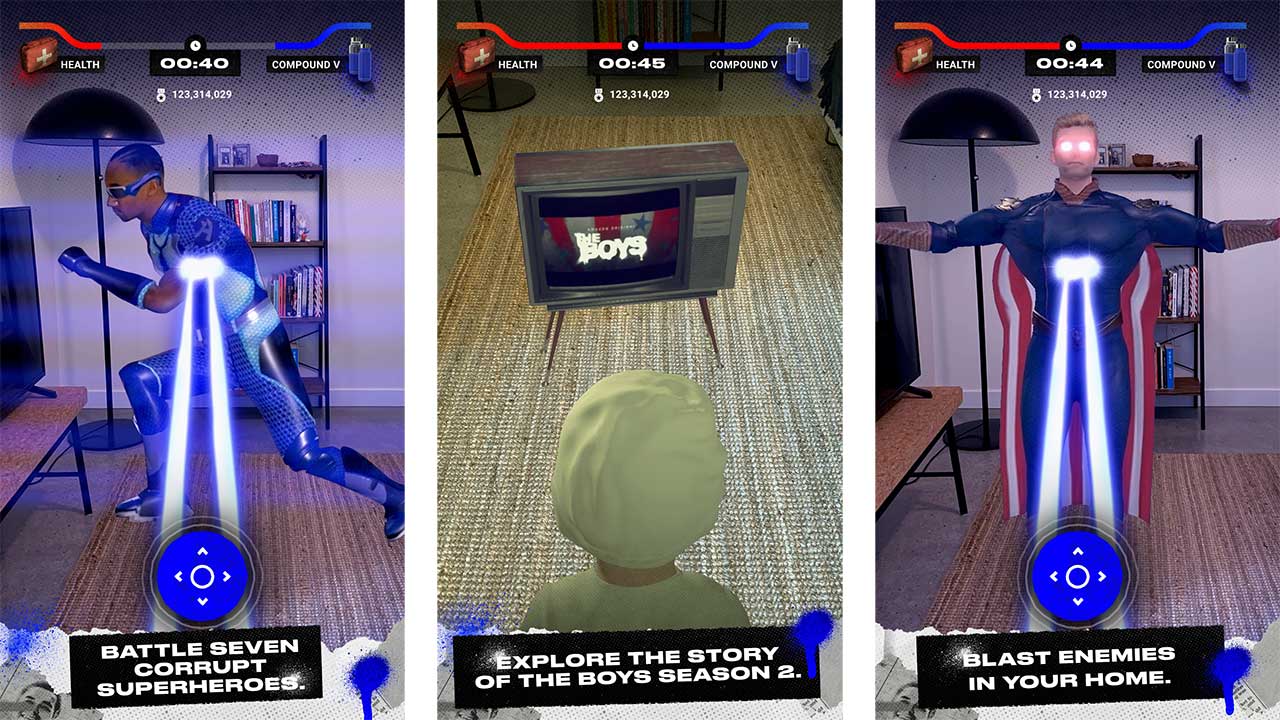 Das schaut schon ganz schön aufwendig aus für so ein "kleines" Promo-Game. Freut mich, dass "The Boys" anscheinend ordentlich an Budget und Standing dazugewonnen hat im Vergleich zur Premierenstaffel. Hier noch die Basis-Komponenten der App im Überblick:

FEATURES
★ Lose your mind as enemies invade your space in a ridiculous augmented-reality showdown
★ Survive endless waves of attacks, using laser eye beams to make a Super-sized mess
★ Square off against the Supes! Take on A-Train, The Deep, Translucent, Black Noir, Queen Maeve, Homelander, and Stormfront!
★ Get personal with The Boys, and deep dive into the secrets of Season 2
★ Explore between fights. Immerse yourself in an AR world filled with The Boys lore

Bilder: Amazon Prime Video

-->