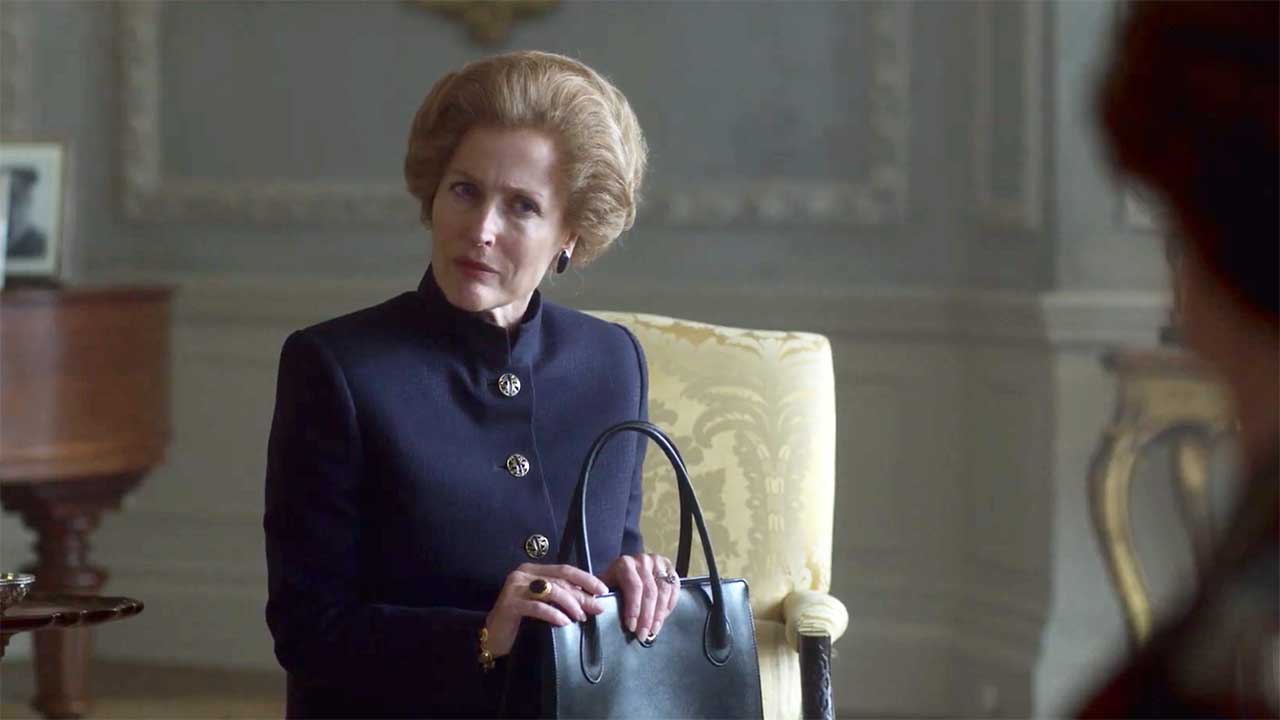 In einem neu veröffentlichten Featurette erhalten wir weitere Einblicke in die Entstehung der vierten Staffel von "The Crown". Nach dem allgemeinen Behind the Scenes sowie der wahren Geschichte hinter der Serie wird der Fokus auf die Darstellung von Premierministerin Margaret Thatcher gelegt. Schauspielerin Gillian Anderson und andere Beteiligte des Netflix Original erklären, welche Feinheiten bei der Inszenierung des Charakters umgesetzt worden sind.
"Gillian Anderson discusses her transformation into British Prime Minister Margaret Thatcher and how she approached a role of such magnitude. Fellow cast and crew also give their thoughts on how the historical figure was brought back to life."
Weitere interessante Hintergründe und Inhalte rund um die Netflix-Serie "The Crown" gibt es hier bei uns im Blog-Archiv zu sehen.