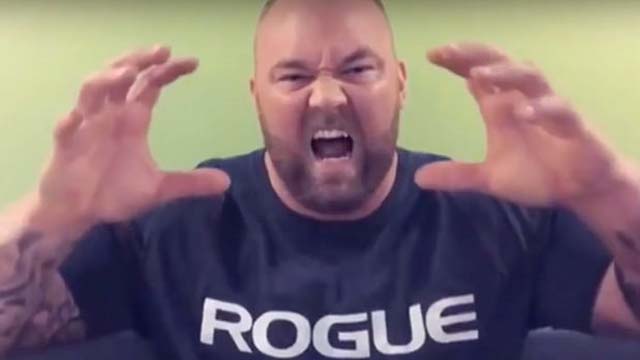 Das wir große Fans von Hafþór Júlíus Björnsson sind, haben wir schon in diversen Beiträgen nachgewiesen. Für uns ist "The Mountain" eine der interessantesten Charaktere bei "Game of Thrones" und immer einen kleinen Beitrag wert. Neben den neuesten Folgen zur aktuellen Staffel von "Game of Thrones" gibt es in dieser Zeit ein zweites Event, welches die Welt in Atem hält: die Fußball EM in Frankreich.
Sein Heimatland startet morgen ins EM Geschehen und es geht gleich gegen einen großen Brocken. Es warten Ronaldo und Portugal auf die Jungs von der kleinen Insel.
Es dürfte also schwer für die Isländer werden, einen erfolgreichen Auftakt in ihre EM Geschichte zu erwischen, so dass sie jede Hilfe gebrauchen können. Dachte sich wohl auch Hafþór und nahm ein paar nette Grüße für den portugiesischen Spitzenfußballer auf.
Ronaldo sollte sich daher ein Beispiel an Oberyn Martell nehmen, auch wenn The Mountain am Ende lacht, sollte er diesen isländischen Brocken lieber nicht unterschätzen.
The Mountain Issues A Warning To Cristiano Ronaldo
via: radiotimes