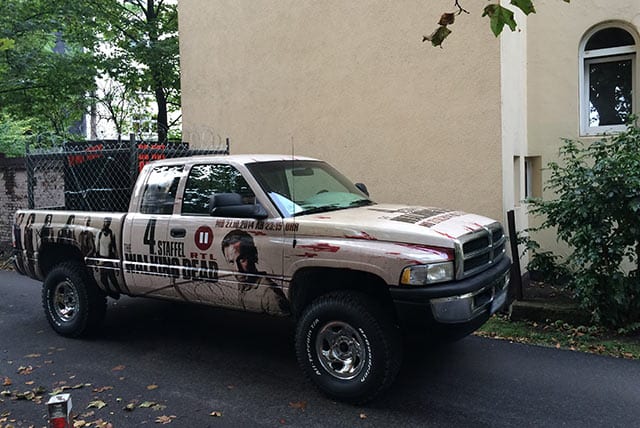 Die fünfte Staffel von The Walking Dead ist gerade in den USA gestartet, da geht es auch im deutschen Free TV wieder rund in Sachen apokalyptischer Programmgestaltung. RTL 2 zeigt aktuell noch einmal die ersten drei Staffeln um dann ab 27. Oktober (23:15) die Free TV-Premiere der vierten Staffel zu beginnen.
Doch The Walking Dead bleibt nicht nur im TV, es kommt auch zu dir. Zumindest, wenn du in einer der teilnehmenden Städte wohnst (oder zu dem jeweiligen Zeitpunkt dort zugegen bist). Ein dem Thema passend umgestylter Truck ist deutschlandweit unterwegs.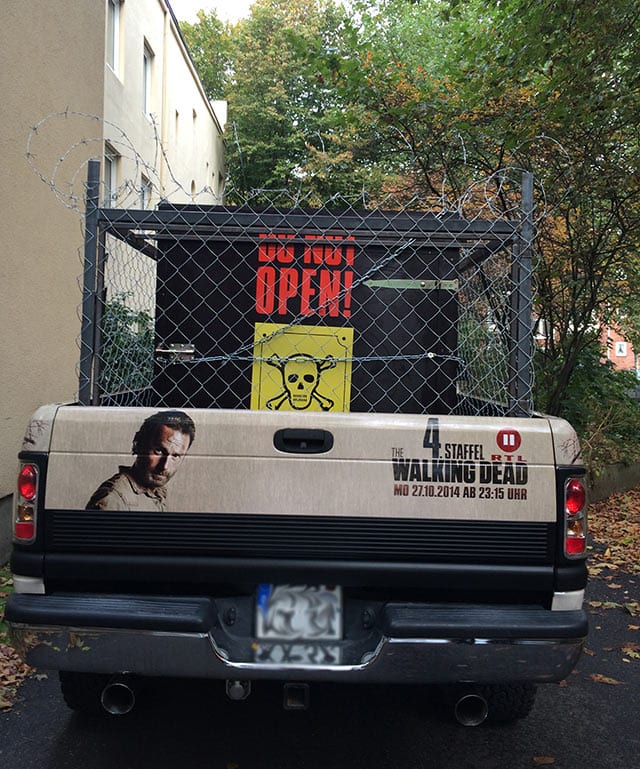 Mir persönlich fehlt da ja der richtige "Do not open – Dead inside"-Schriftzug, aber grundsätzlich wird das sicherlich Aufsehen erregen. Wenn ihr den Pick-Up seht, müsst ihr unbedingt ein Foto mit euch und dem Auto machen, es bis 22. Oktober hochladen und habt so die Chance auf DVD-Boxen von The Walking Dead. Es gibt auch alternative Mitmach-Möglichkeiten für die, die den Truck nicht erhaschen konnten.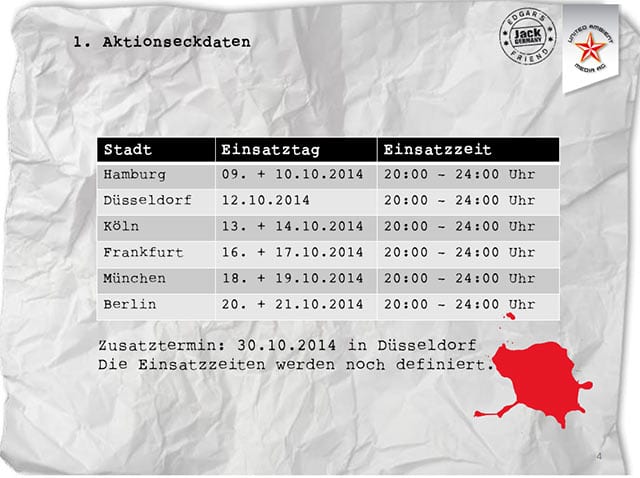 Vielleicht mache ich morgen Abend noch einen spontanen Abstecher nach München… Hier noch einmal alles zusammen gefasst in bewegter Bildfolge inklusive ordentlich Walking Dead Truck-Action.

Weitere Informationen zur The Walking Dead-Programmierung sowie dem weiteren Programm von RTL 2 gibt es auch auf Facebook zu sehen.

mit freundlicher Unterstützung von RTL 2.

-->