How To Get Away With Murder ist eine der neuen Fall-Shows, die übermäßig gehyped wurde.
Nun könnte ich sagen – zurecht. Und es gibt genug gute Gründe dafür. How To Get Away With Murder macht auf den ersten Blick einiges anders als andere Serien. Wie zum Beispiel eine afroamerikanische Frau namens Annalise Keating, gespielt von der Oscar-Nominierten Viola Davis,  in der Hauptrolle. Dabei ist sie nicht unbedingt klassisch schön, benutzt ihre Sexualität aber trotzdem dazu, Männer in verschiedensten Situationen für Ihre Nutzen zu manipulieren. Dabei ist sie nicht ganz moralisch fein und kommt oft kaltherzig herüber.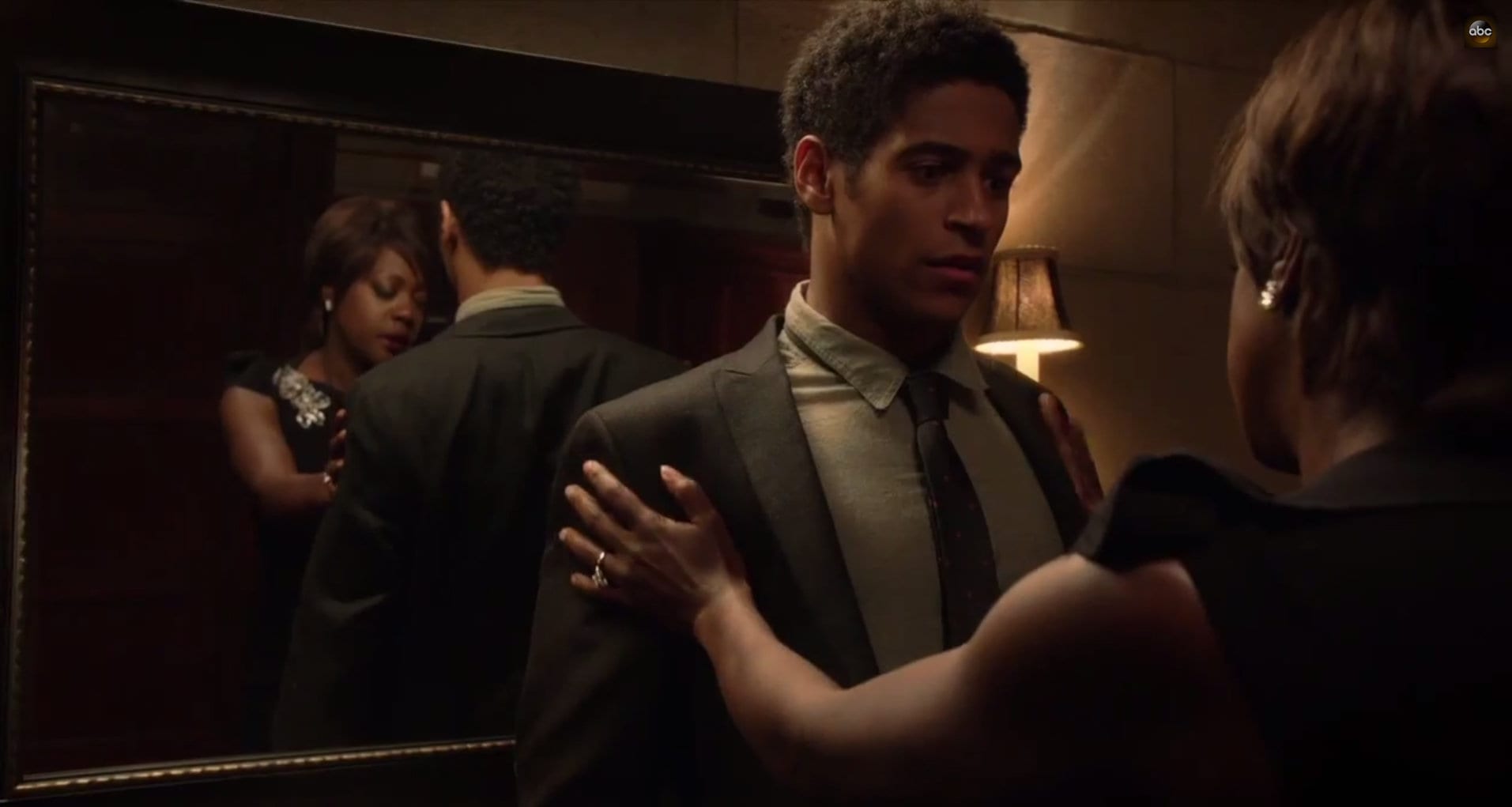 Normalerweise bilden sich in den ersten paar Folgen ein oder zwei Favoriten für mich heraus. Mit How To Get Away with Murder ist das sogar nach der vierten Folge nicht wirklich geschehen. Dem Favoritenstatus am nächsten kommt dabei Connor Walsh, einer der Law-Studenten, die für Annalise arbeiten. Der homosexuelle Twen wird als berechnend dargestellt. Auch er benutzt seine Sexualität um an das zu kommen, was er braucht.
Beide Charaktere sehen auf den ersten Blick herzlos aus, jedoch zeigen ihre Beziehungen, dass hinter der kalten Fassade dann doch Herz steckt. Annalise bricht nur dann zusammen, wenn ihre Affäre, ein Cop, in der Nähe ist und Connor zeigt, dass seine Beziehung mit Oliver, einem Gelegenheitshacker, sich vielleicht doch nicht nur um Sex dreht.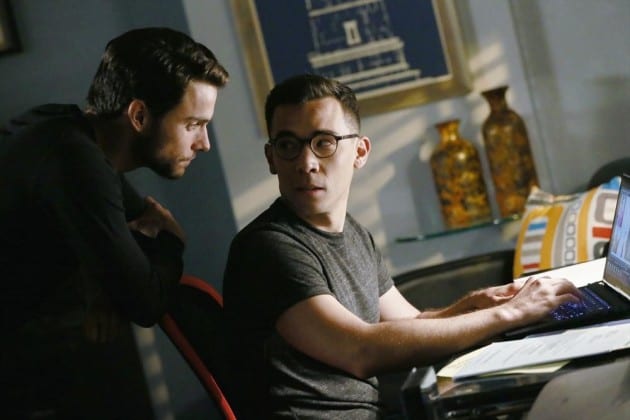 Die Handlung switcht zwischen der Gegenwart, den ersten paar Wochen als die Studenten für Annalise arbeiten und der Zukunft, in der die Studenten versuchen mit einem Mord davon zu kommen. Gute Sache, dass sie den Kurs von Annalise besuchen, den sie selbst" How To Get Away With Murder" nennt.

Die Show hat drei Handlungsstränge. Zunächst einmal, wie wir es von Krimiserien kennen, gibt es den wöchentlichen Fall, den Annalise und ihre Studenten bearbeiten. Dann gibt es die übergreifende Handlung, in der es um den Tod einer Studentin geht. In den Mord sind Annalises Ehemann und die Nachbarin von Wes, einer der Studenten, verwickelt. Als dritter Handlungsstrang wirkt ein weiterer Mord, von welchem man flüchtige Blicke aus der Zukunft aus der Mordnacht sieht, in welcher die Studenten versuchen, mit dem Mord davon zu kommen. Buchstäblich How To Get Away With Murder, get it?

Das ewige Hin und Her zwischen den verschiedenen Handlungssträngen mag auf dem Blatt gut ausgesehen haben, aber die Verbindungen, die die Macher hier versuchen zu ziehen, funktionieren meiner Meinung nach nicht wirklich. Ich denke, dass am Ende der ersten Staffel aber alles zusammen klicken und irgendwie Sinn machen wird. Deswegen denke ich, dass dies tatsächlich eine der Shows ist, die man auf jeden Fall bingen sollte. Auch ich werde nun warten und den Rest der Folgen in einem Rutsch ansehen.

Denn auch wenn der Plot verwirrend ist, und die Charaktere sich für mich immer noch beweisen müssen, möchte ich dann doch wissen, ob die Studenten mit ihrem Mord davon kommen.

-->