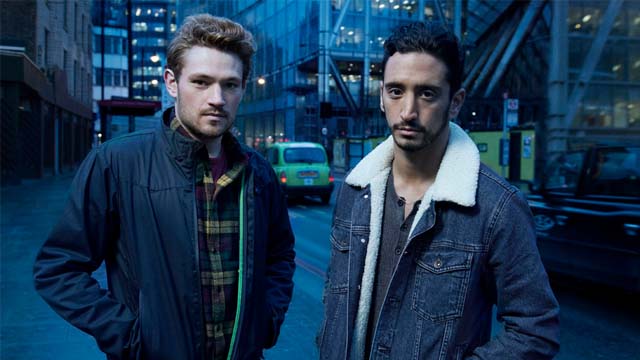 Ab Morgen läuft in der BBC die neue, siebenteilige Crime-Investigation Serie "New Blood" an. Im Mittelpunkt werden aber keine Vampire stehen sondern wirklich zwei, wenn auch recht junge Detectives.
Stefan und Rash arbeiten für unterschiedliche Behörden und an zwei unterschiedlichen Fällen, bei denen sich am Ende natürlich herausstellt, dass sie miteinander verbandelt sind. So dass sie sich als Duo zusammen tun. Und dies ist auch unbedingt notwendig, denn ihre Fälle führen sie tief in die Szene der Superreichen Londons und ihre nicht immer astreinen Geschäfte.
Geschrieben wurde die Serie von Anthony Horowitz, einem durchaus bekannten und beliebten Drehbuchautor, der schon einige Serien ins Fernsehen gebracht hat.
"When I created a hero who was Polish/British and another who was Iranian/British, I never expected that we'd actually find the real thing but with Mark and Ben we've done exactly that. They really are the 'new blood' that the title promises and I'm confident that they're going to make a wonderfully surprising and entertaining team." (Anthony Horowitz)
Mir sagt der Trailer schon mal zu, zumindest so, dass ich in die erste Folg mal reinschauen werde.
New Blood: Trailer - BBC One
Bilder: BBC